Brockholes Wetland Museum
Brockholes Wetland museum
International competition for a new visitor centre and museum for the wetland nature and bird life of the region, in Lancashire – north-eastern England. The competition program requested exhibition spaces, workshops and conference premises with related visitor venues such as a restaurant, café and a shop.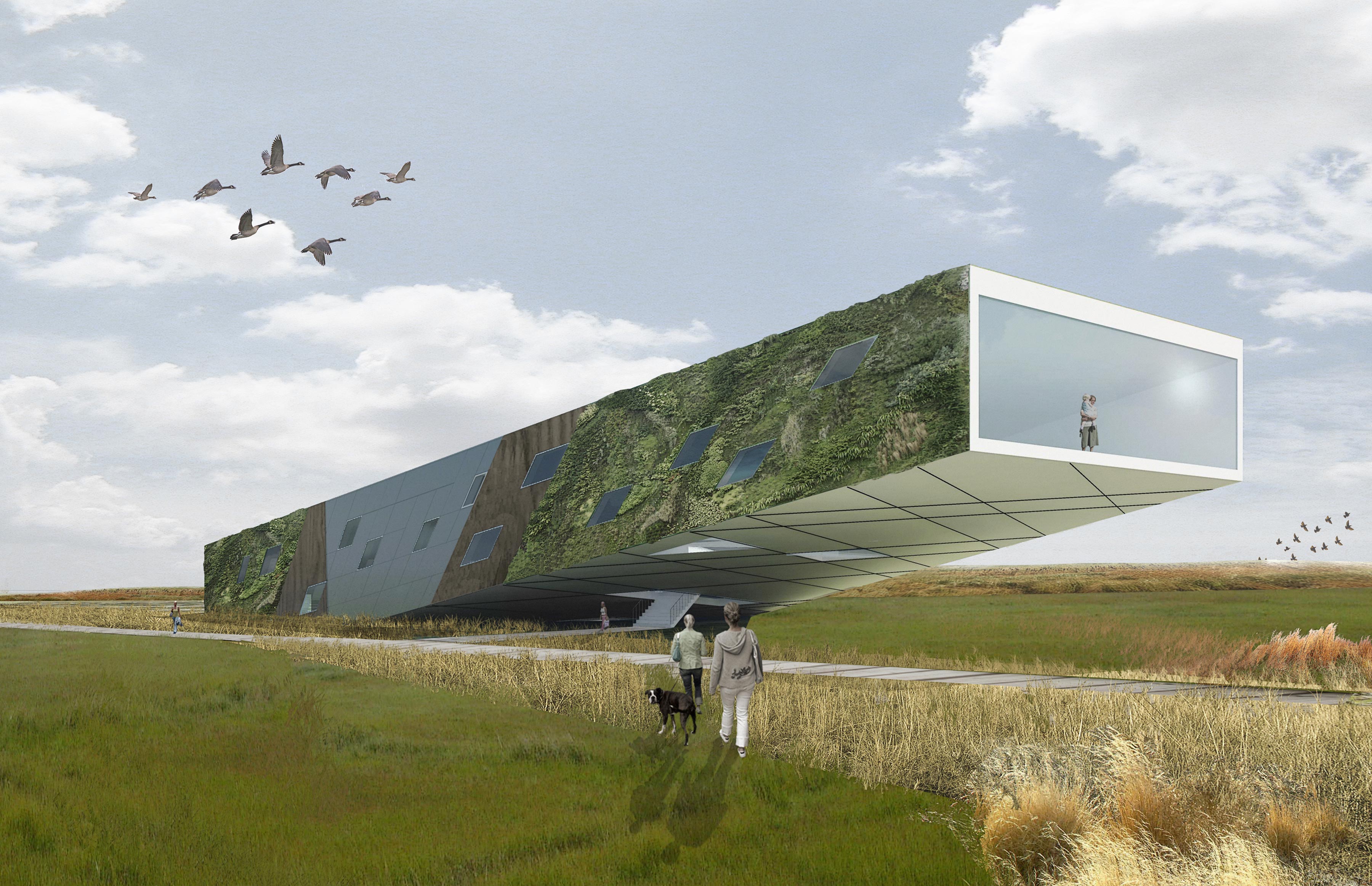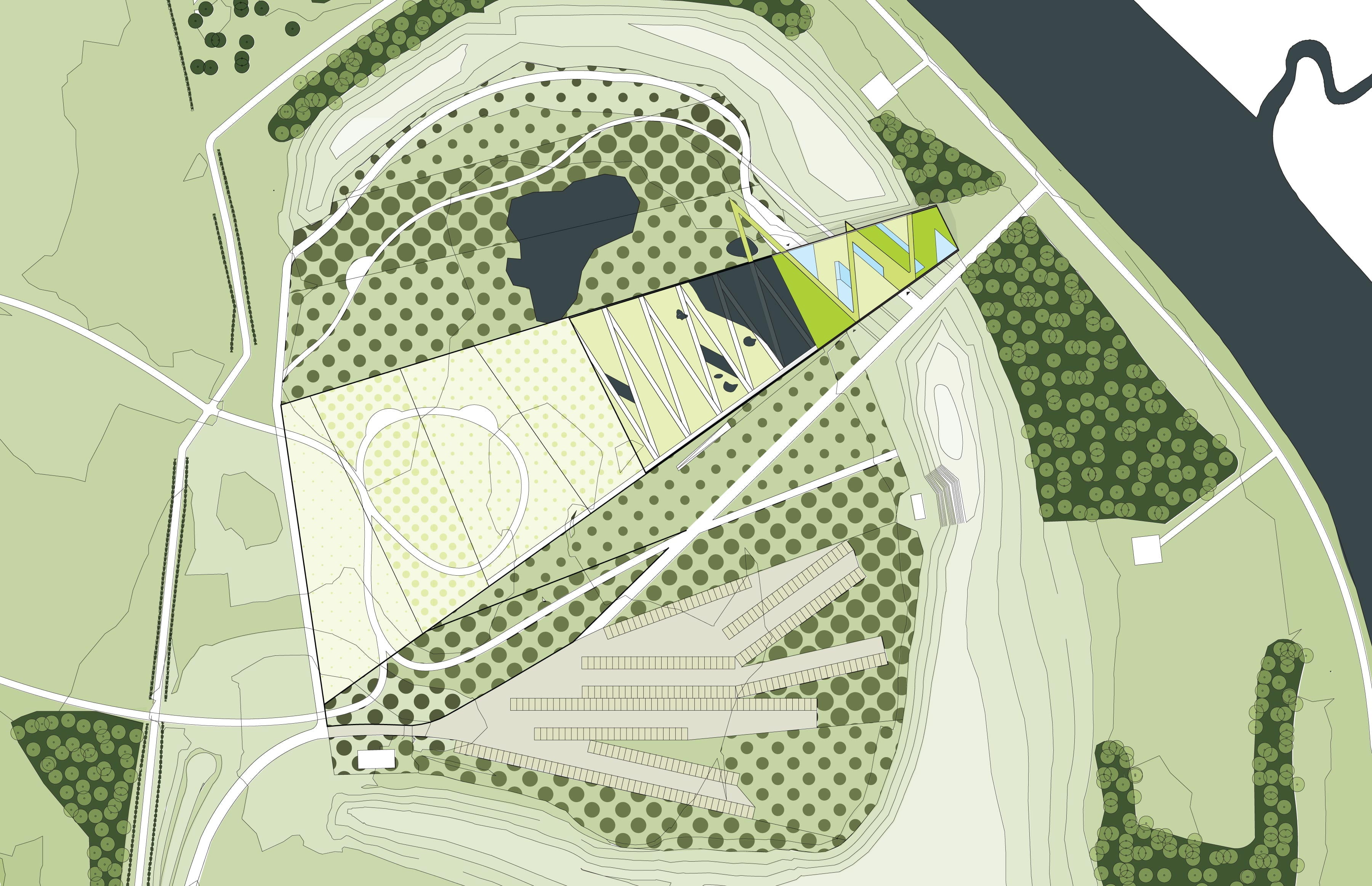 Integrated nature experience
The site of the wetland museum has a unique character: an old limestone quarry, reclaimed by nature. The area is a popular destination for both bird watchers and the general public. The competition task was to design and create an integrated, holistic experience combining the centre's visiting facilities and the adjacent nature walks. The proposal's core concept deals with the visitor's movement within the landscape, that continues into the building via exhibition spaces, partly underground, levelling the wetland. The movement continues diagonally upwards toward the restaurant, ending with a view capturing the overall landscape.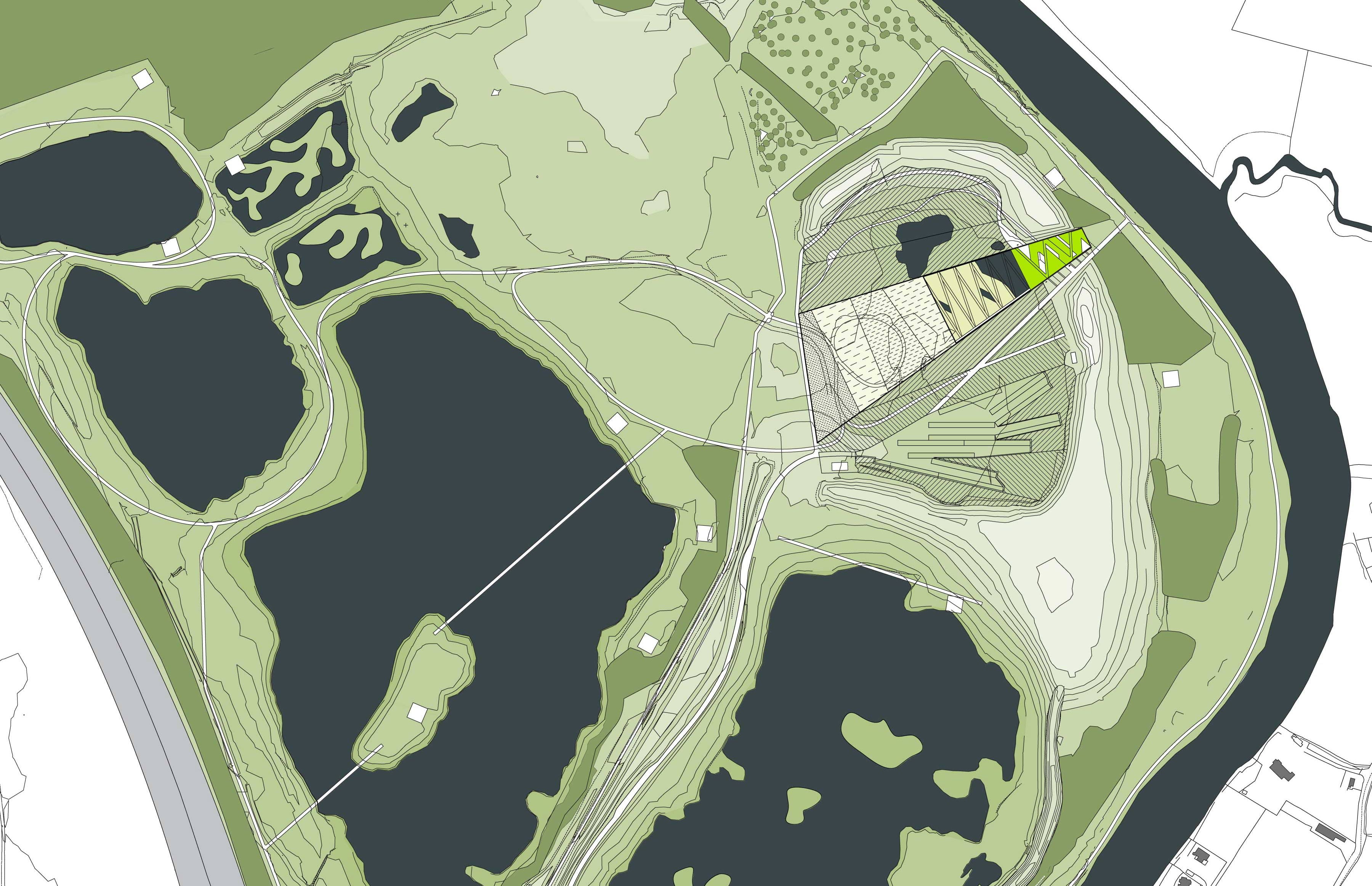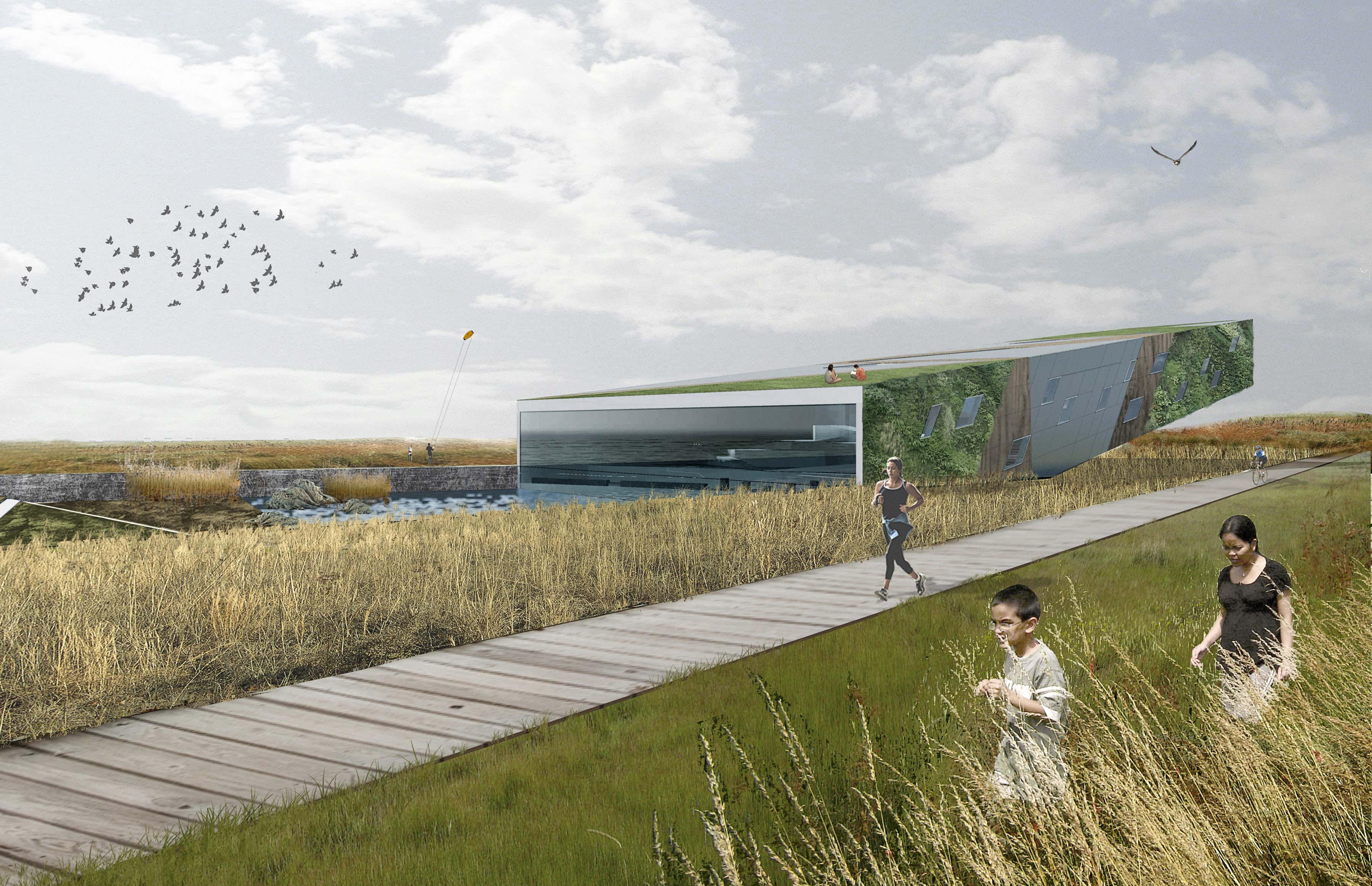 A carbon neutral project
The building meets the competition program's demands on self-sufficiency from an energy perspective, having a low impact on the environment and being carbon neutral. The project's long-term sustainable strategies relate to the concepts of Impact Management, Demand Management and Cultivating Awareness.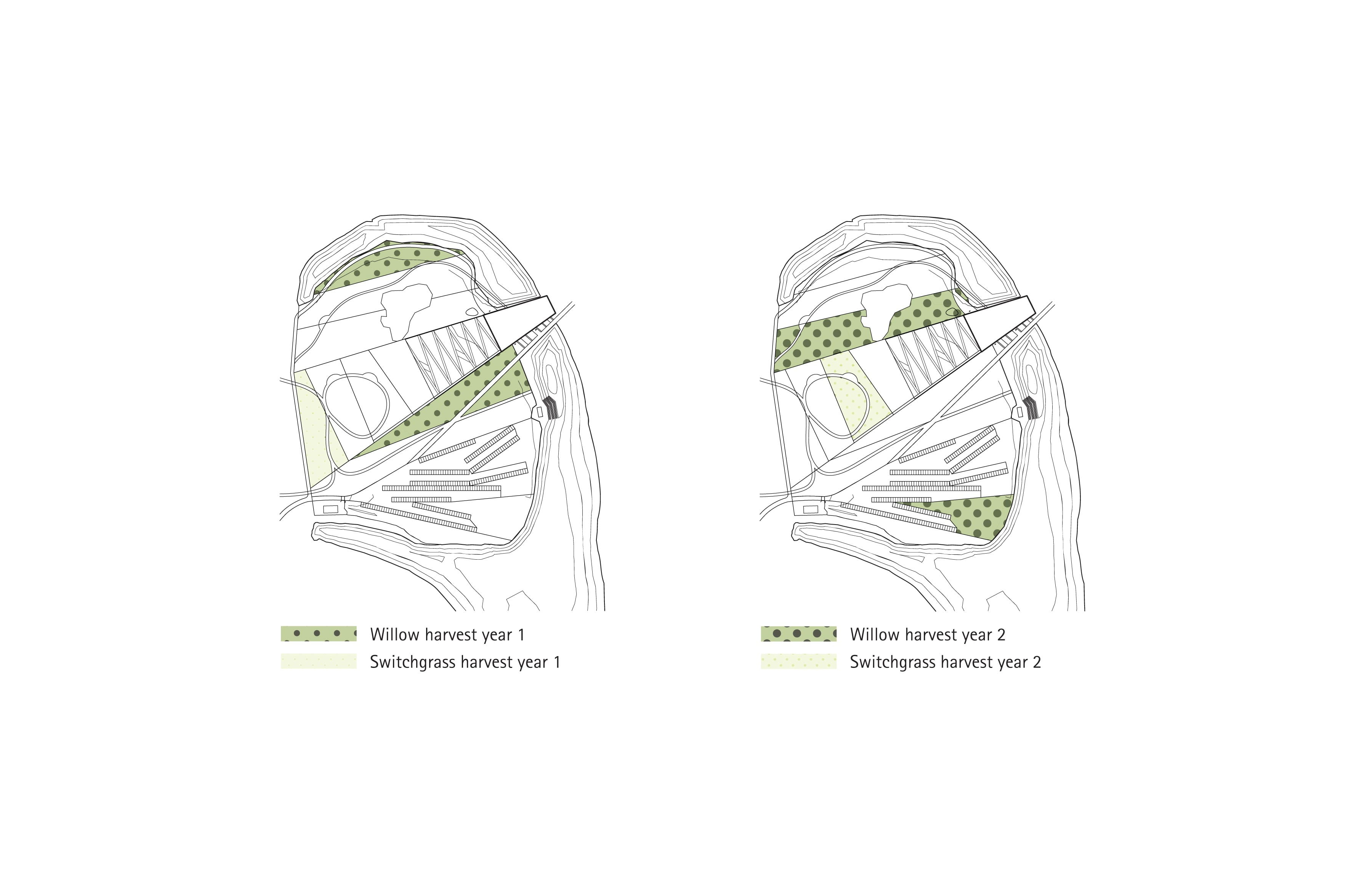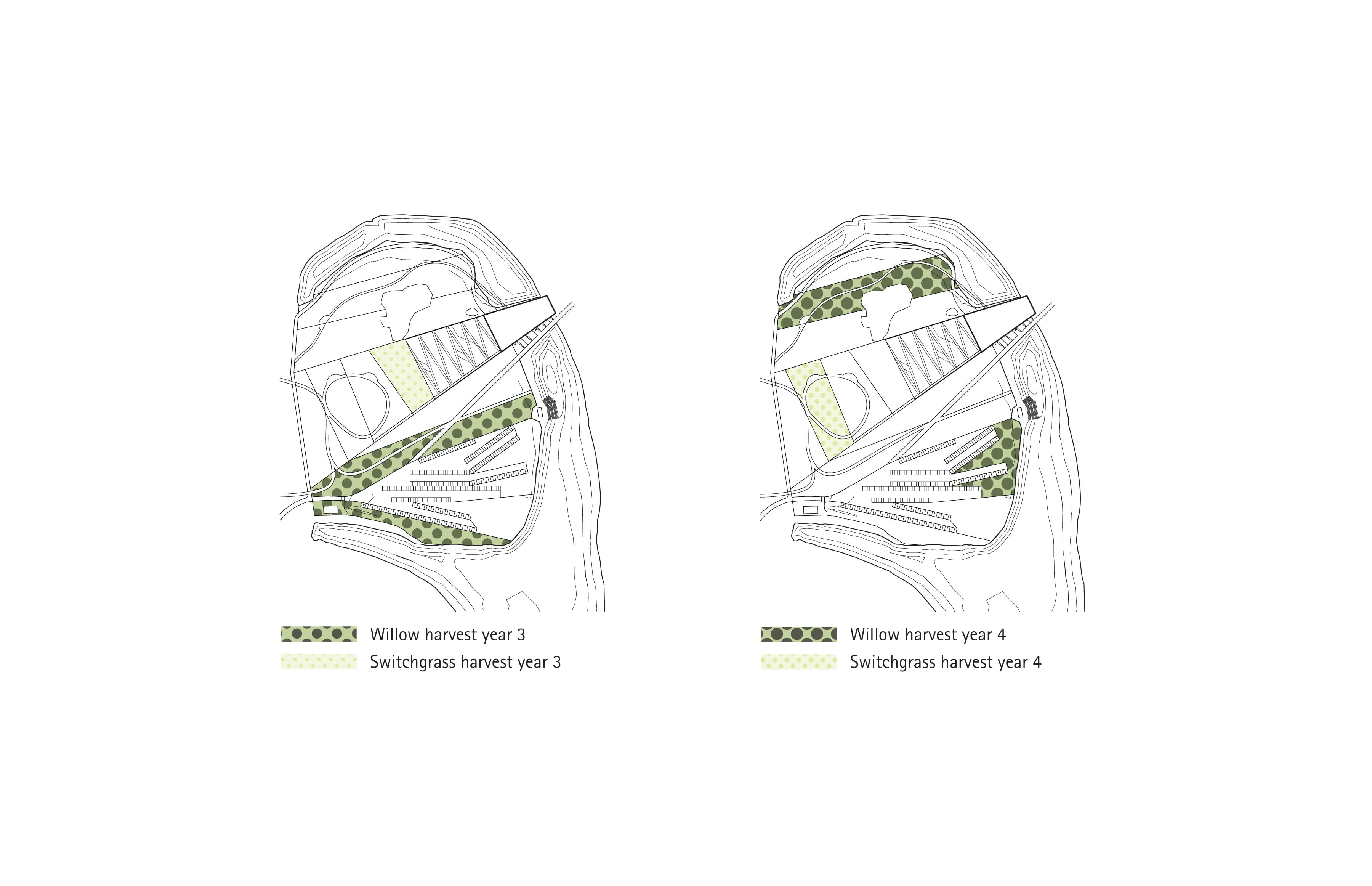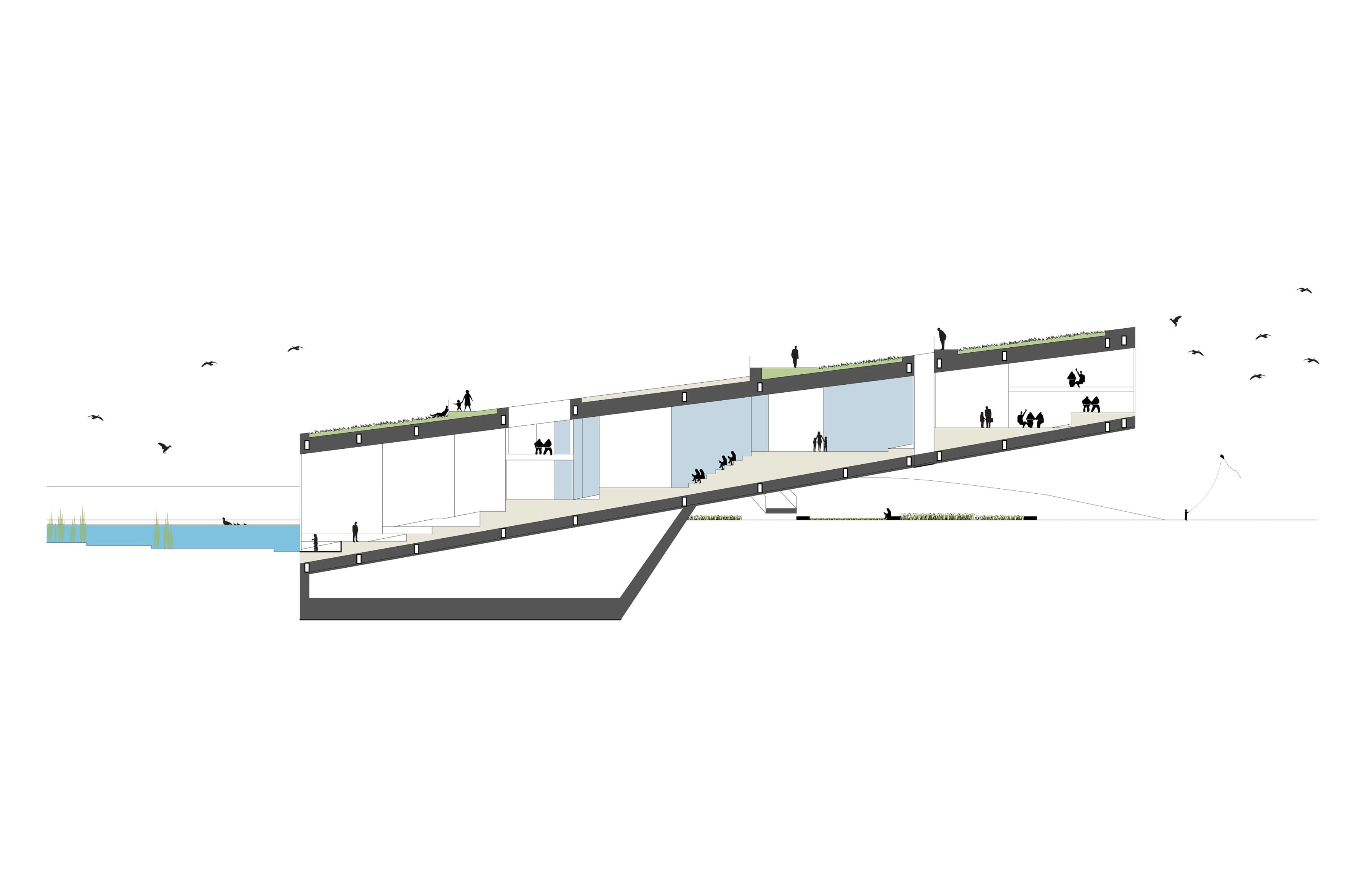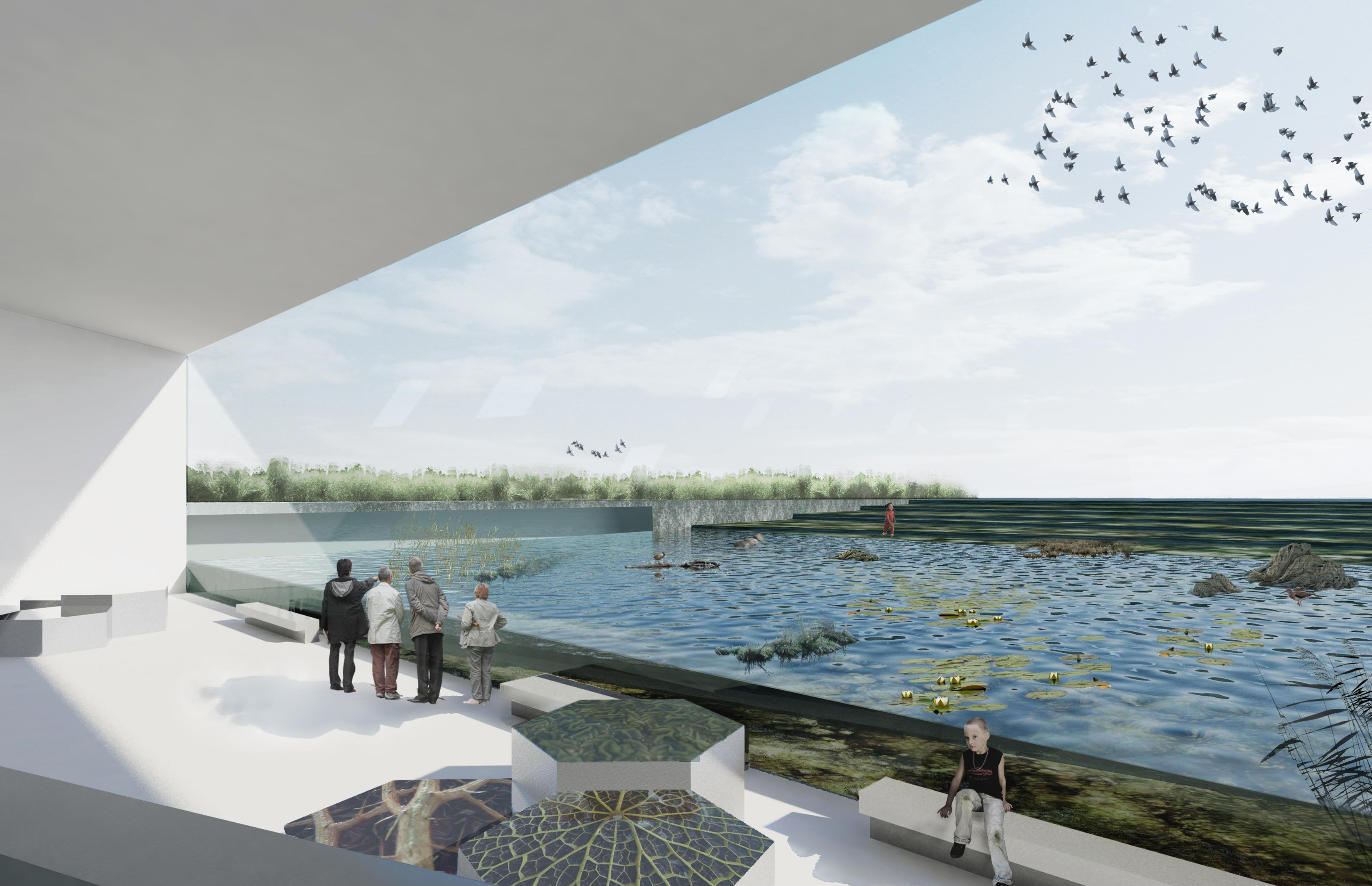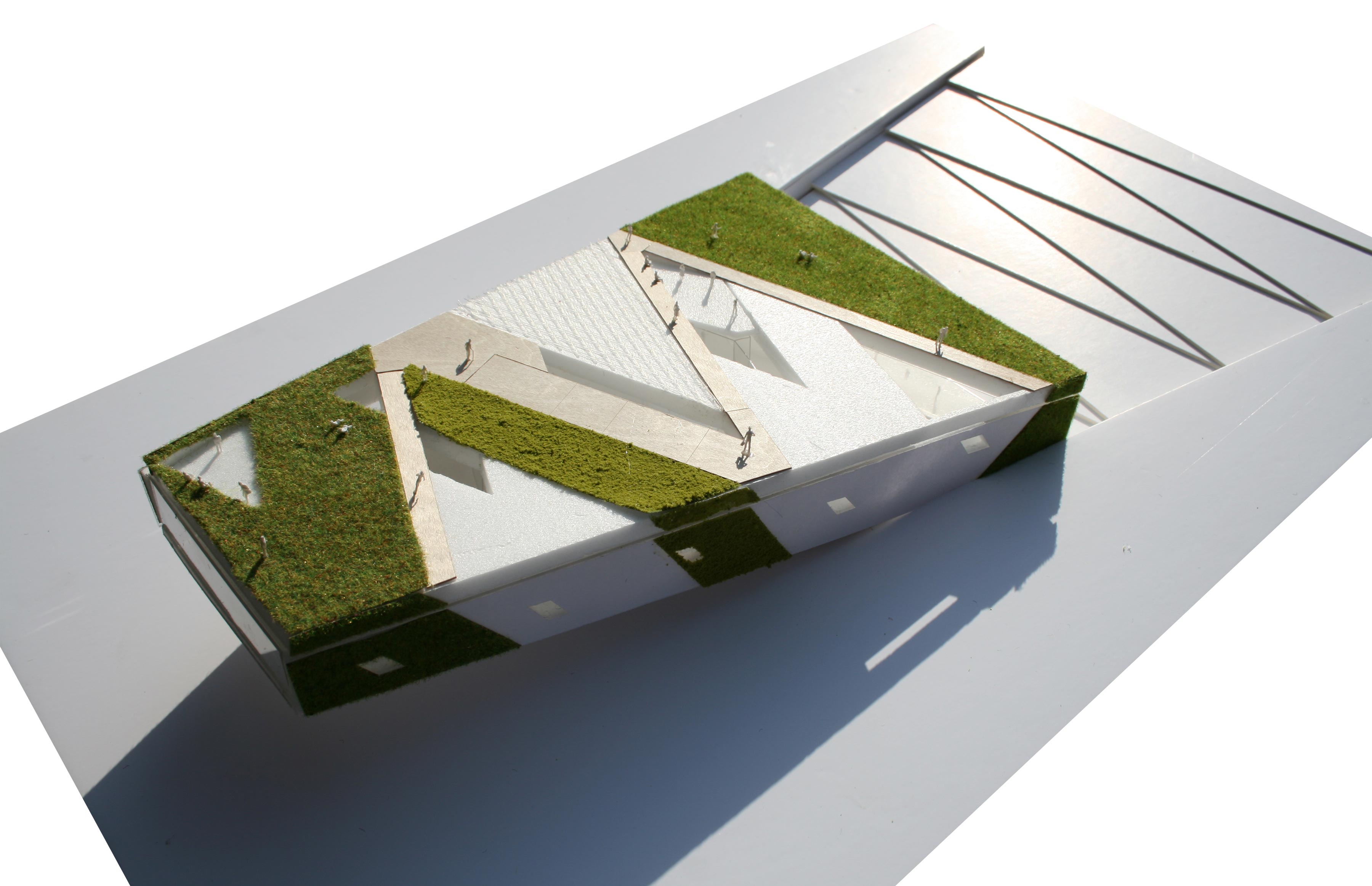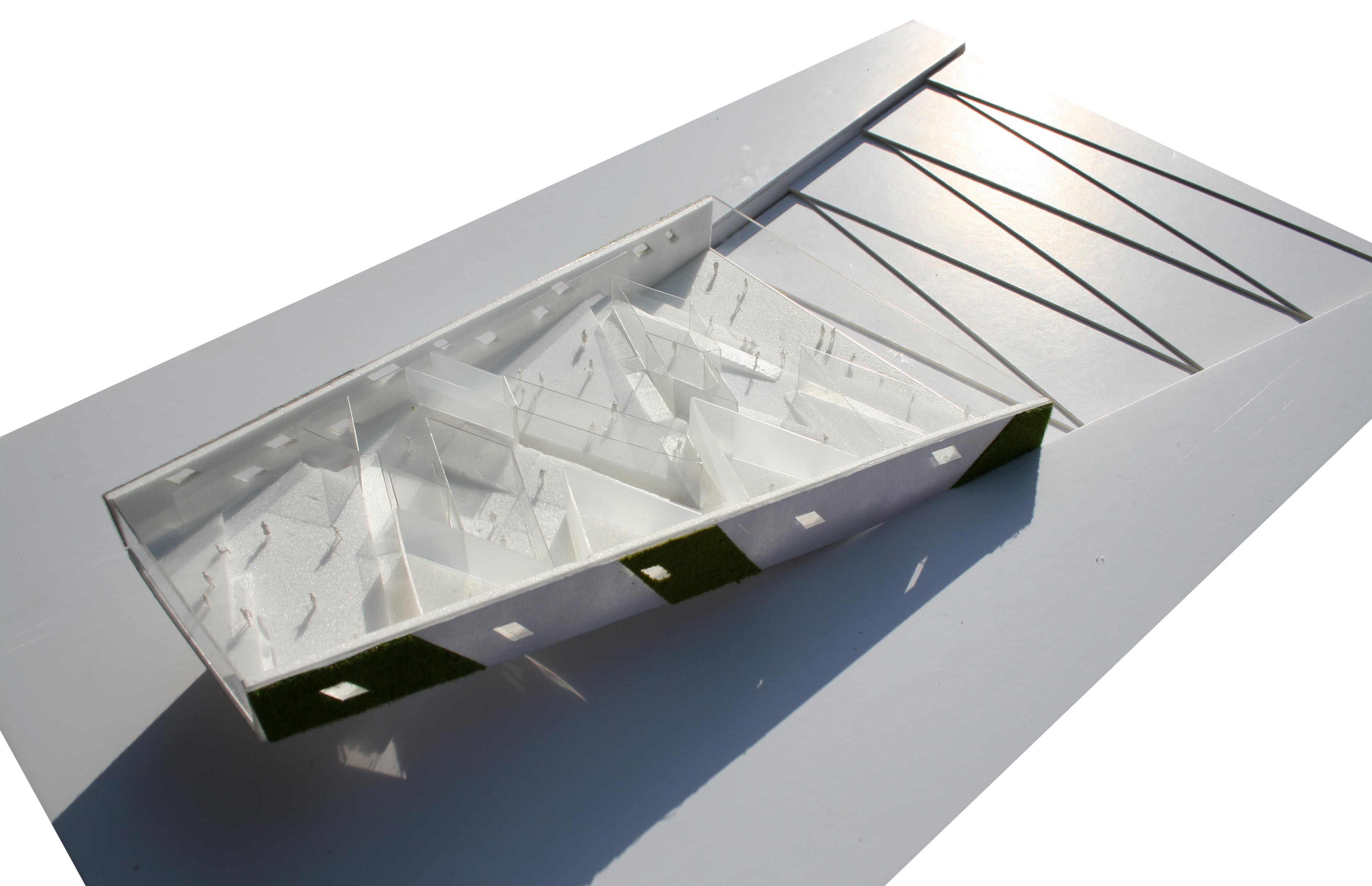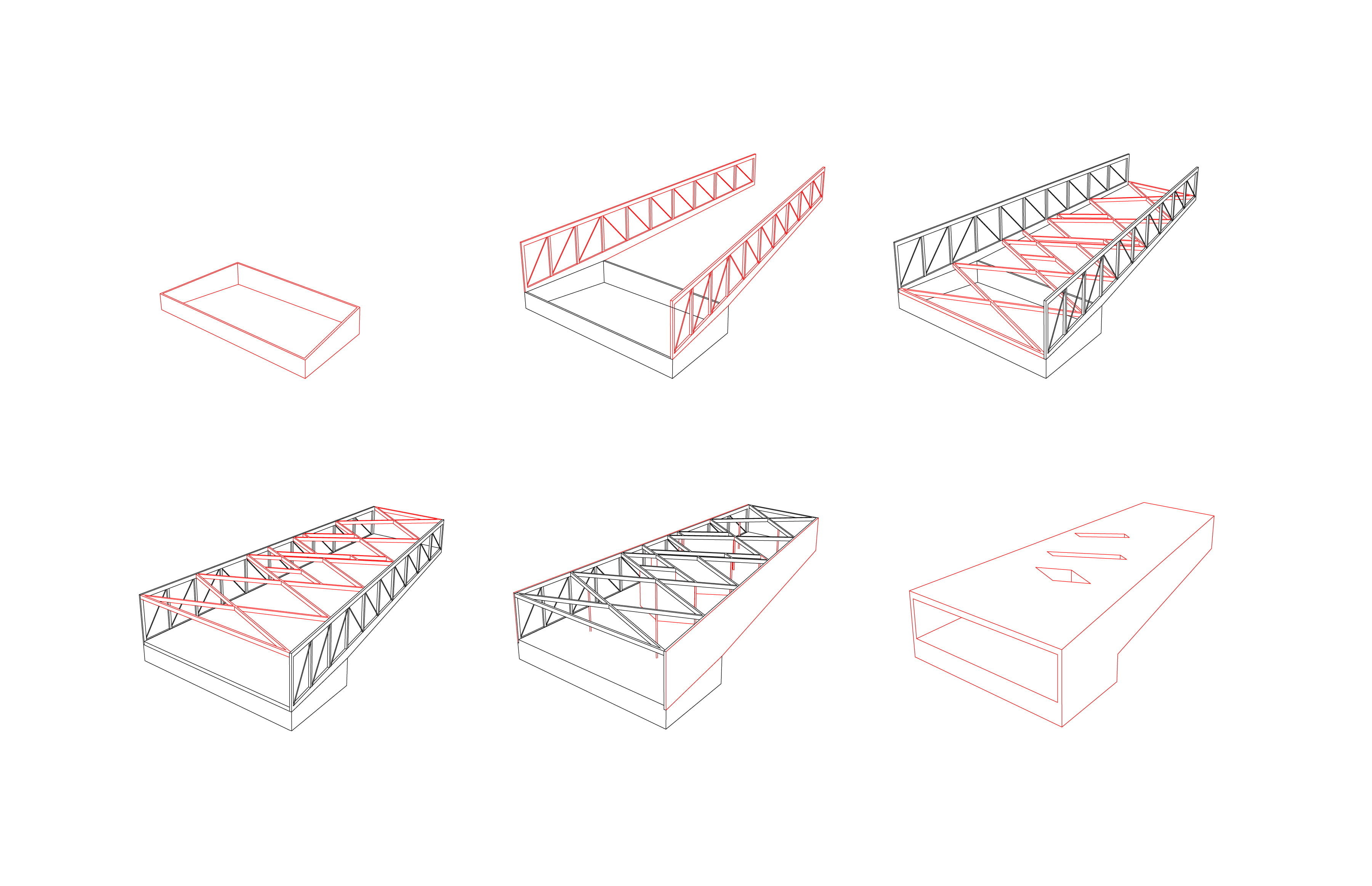 An intricate, three-dimensional movement pattern
One enters the museum through a glass tube located on the underside of the building. From the reception one has access to the different exhibition spaces through a continuous, sloping ramp, moving in zigzag between the program areas. Perforations in the building volume create light atriums allowing for connections to the ground vegetation and the sky. Following the movement upwards to the roof, one finds an open-air café, a picnic area and an outdoor classroom.