Driftwood Årstafältet
Two urban blocks in Årstafältet in Stockholm explore the limits of massive wood construction while creating an adaptive, lively neighbourhood with a low embodied ecological footprint. The building volumes create passages connecting the internal courtyards to the surrounding urban fabric. The winning proposal of the land transfer competition consists of 200 dwellings with mixed forms of tenure, and is a collaboration between Kjellander Sjöberg and Folkhem.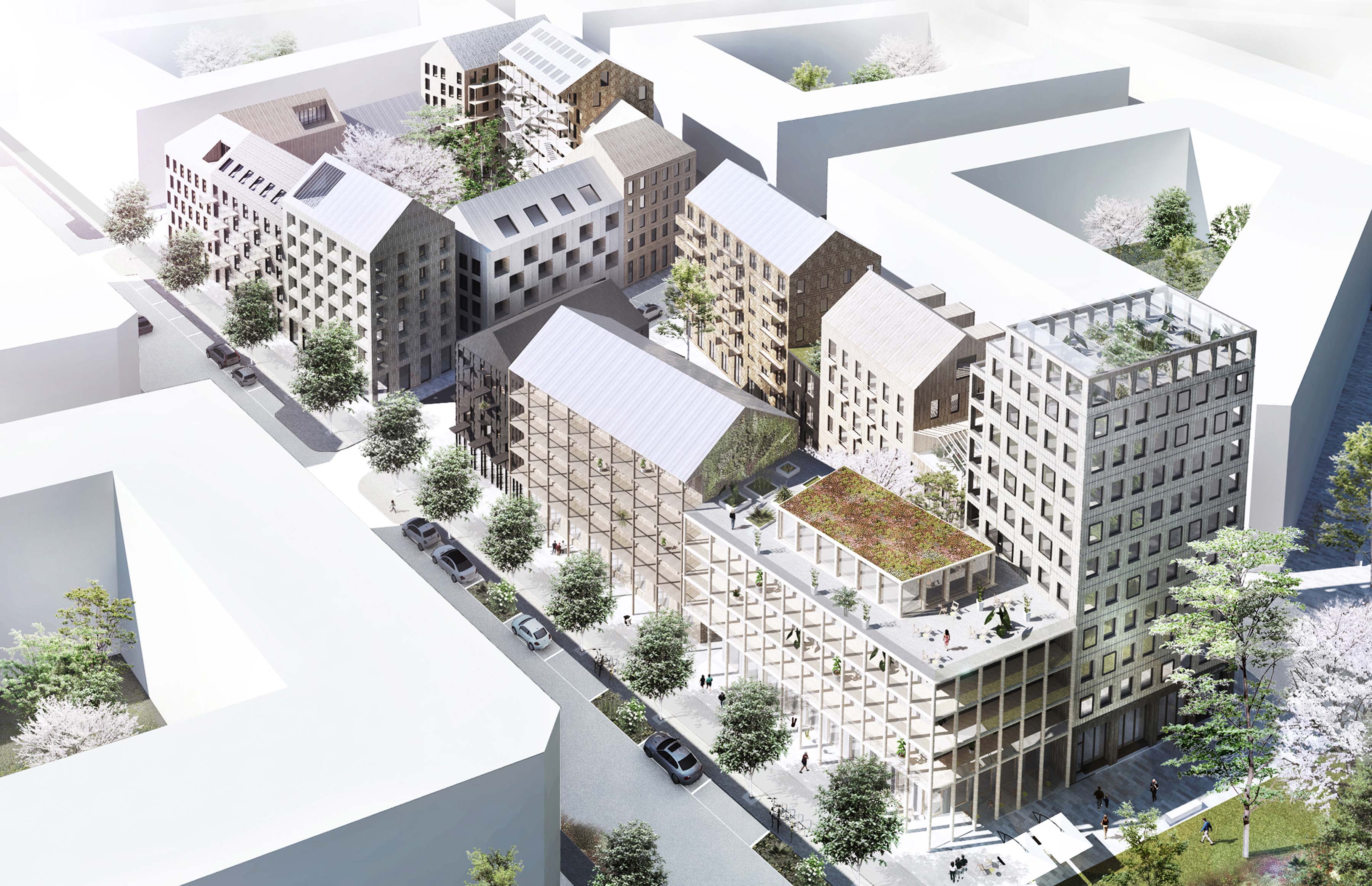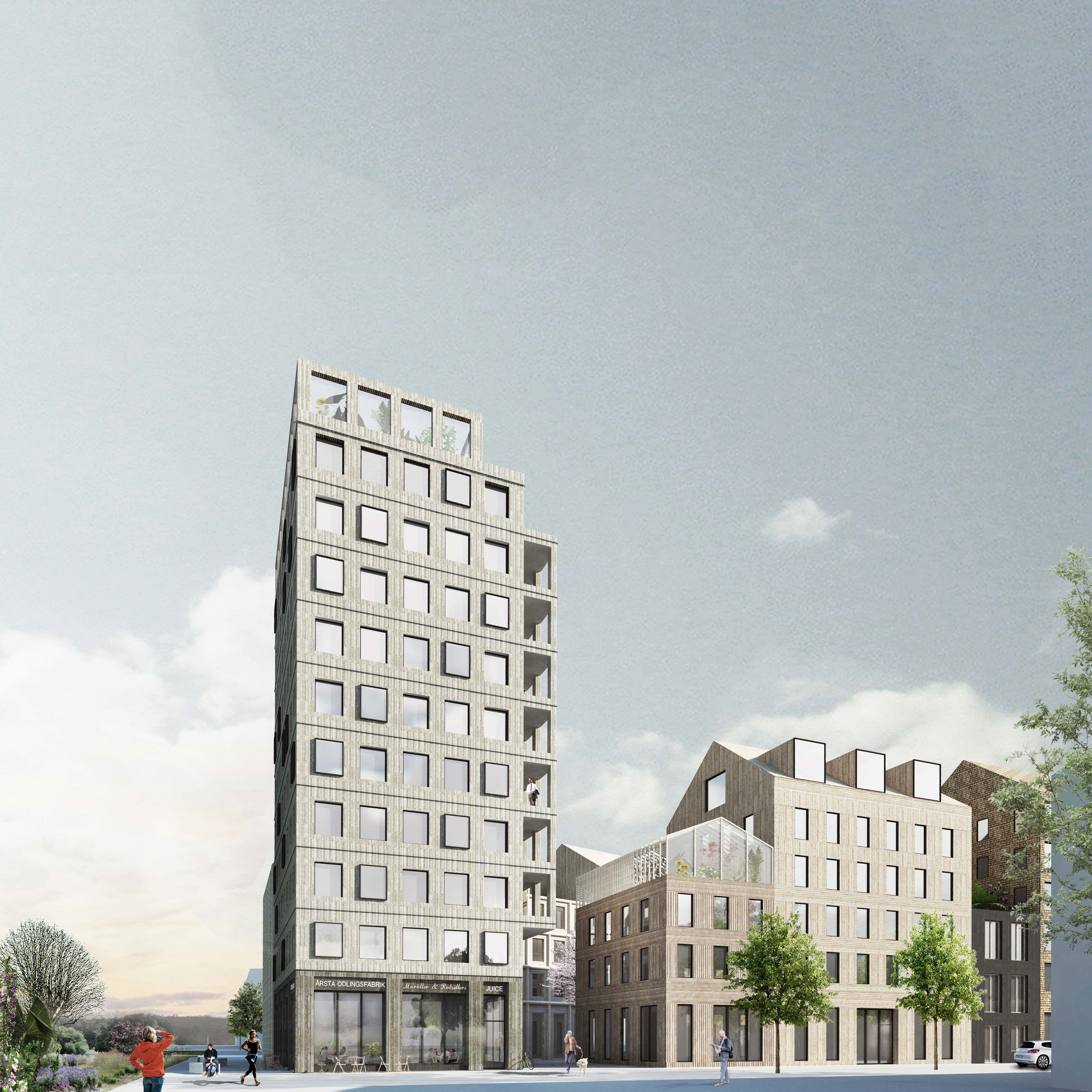 Clear connections between the private and public
The project's design is based on the local surroundings; the blocks' sculptural form derives from the funnel-shaped geometry of the site. The buildings connect the adjacent field and activity park with the infrastructure of the city.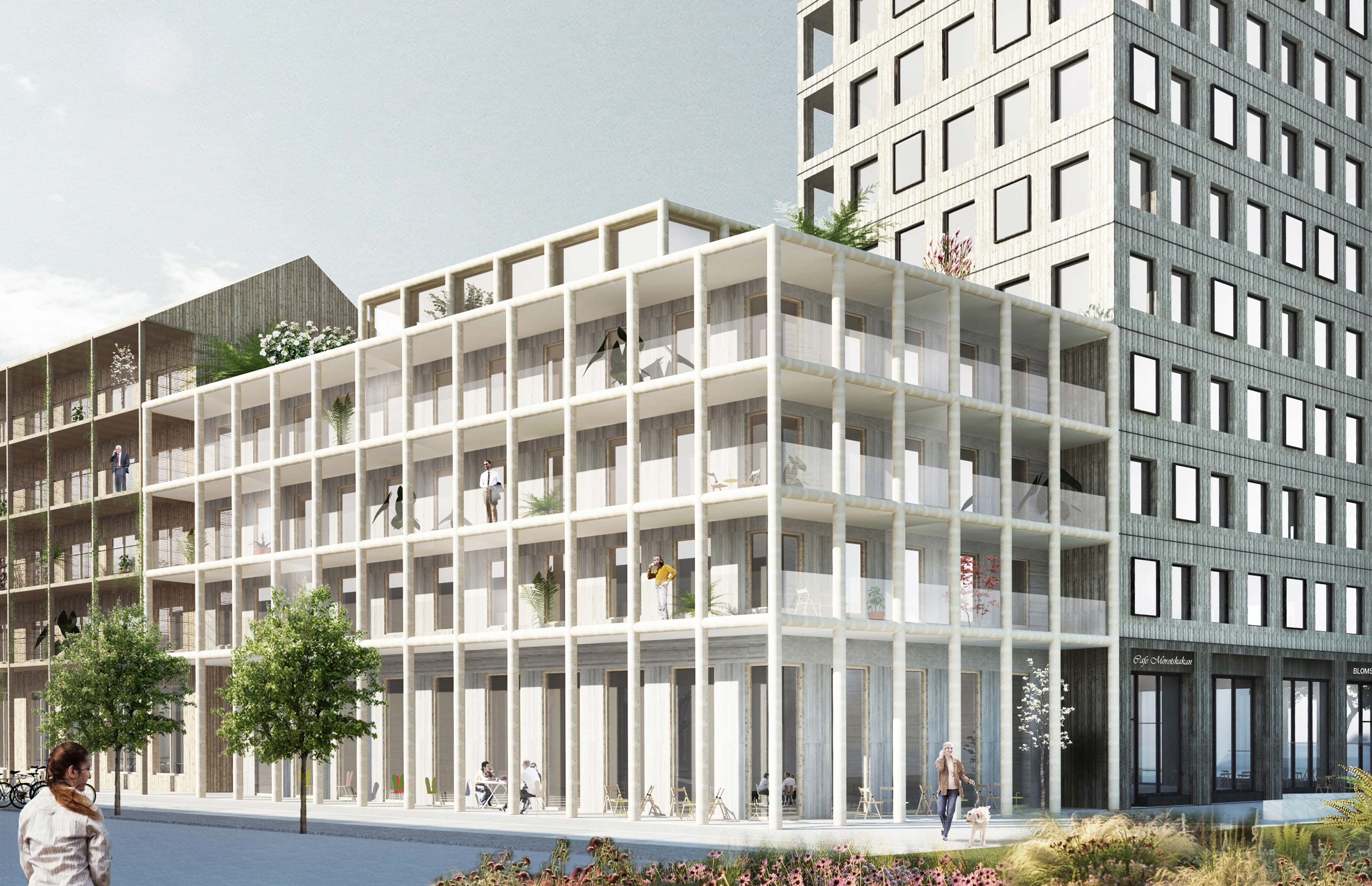 Saving 20,000 tons of CO2 emissions
The structural frame and façades are carried out in a mixed palette of timber types. The choice of material saves 20,000 tons of CO2 emissions compared to a traditional concrete frame project of the same scale. Roof gardens with greenhouses offer recreational and cultivation possibilities for the residents, and are an important strategy for creating a good microclimate and storm water management.