Kiruna 67°51'1''N 20°18'2''E
Kiruna 67°51'1''N 20°18'2''E
Kiruna is the northernmost town in Sweden, located in the province of Lapland 145 kilometers north of the Arctic Circle in a subarctic climate region. Kiruna with its long, native Sami history, developed into a town through the mining industry around 100 years ago. Today Kiruna faces an unprecedented challenge – the entire town needs to be moved about 3 km, due to ground fracturing caused by extensive mining. Kjellander Sjöberg has, in collaboration with Skanska, won a land transfer competition for the areas first phase.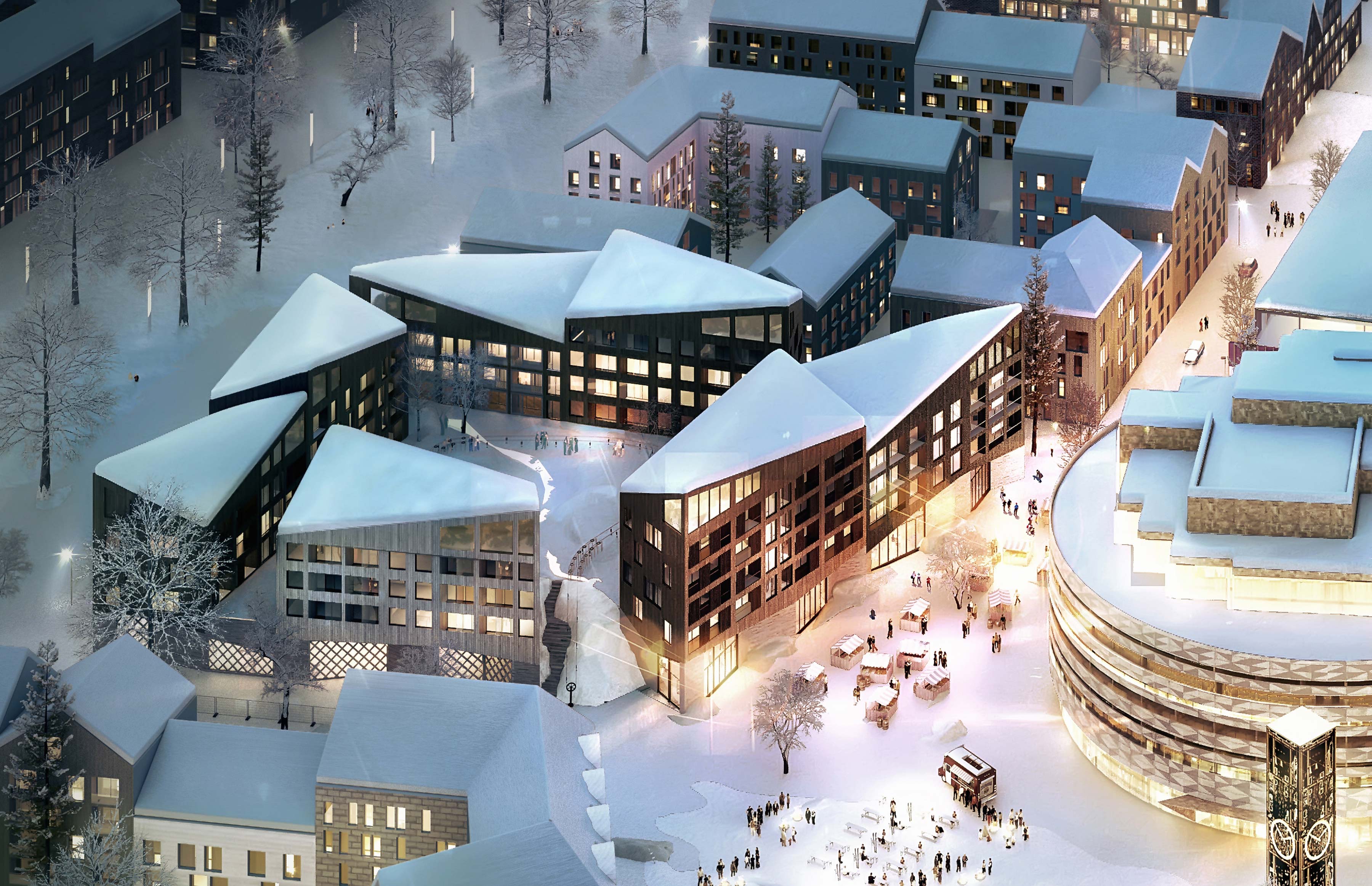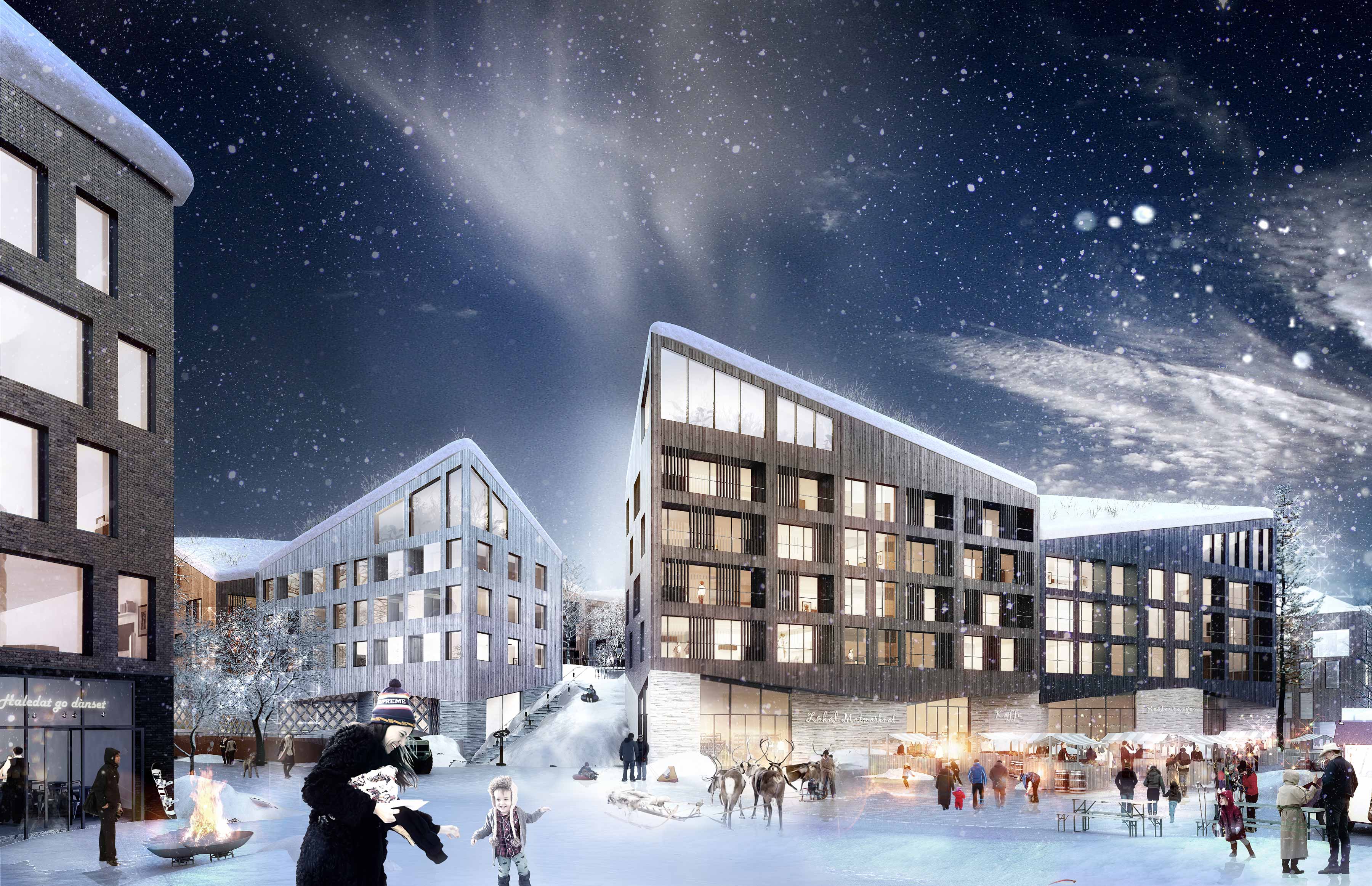 New possibilities
Moving a town involves radical changes and puts high demands on strategic planning, civic dialogue and the importance of maintaining the local identity and collective memory. However, the transformation also provides an opportunity for improvements; implementation of socio-economic and resource-efficient solutions that addresses climate change and utilizes the local conditions.
Sustainable strategies
The first phase of the area's development consists of the buildings forming the new Kiruna Square around the town hall. Here, KS is designing a new housing block along with cultural and recreational spaces around a green courtyard, with a natural local character, introducing sustainable solutions for rainwater management and supporting opportunities for species dispersal transversal to the longitudinal urban structure. The buildings are expressed in natural materials of local character, such as stone and wood.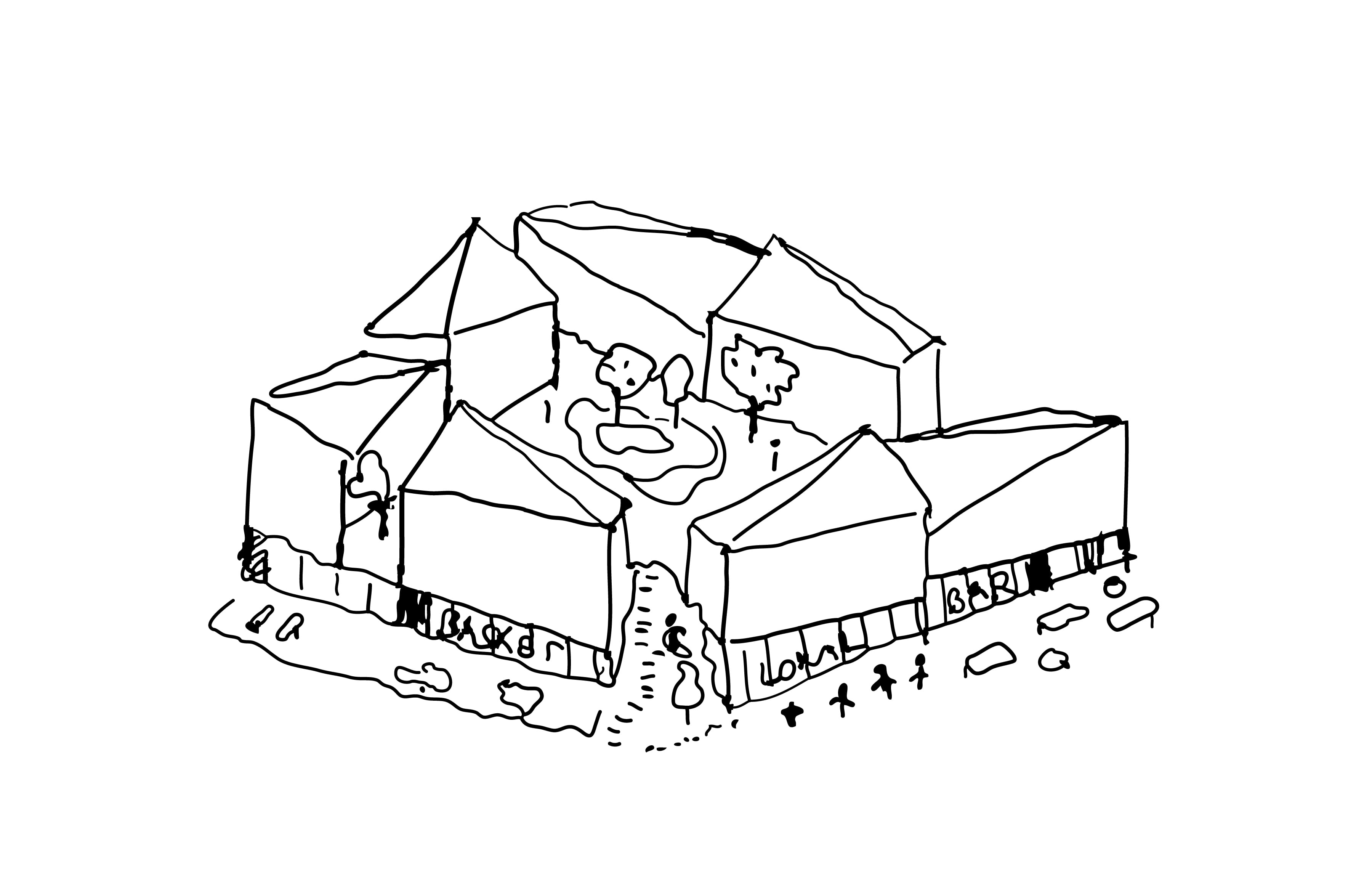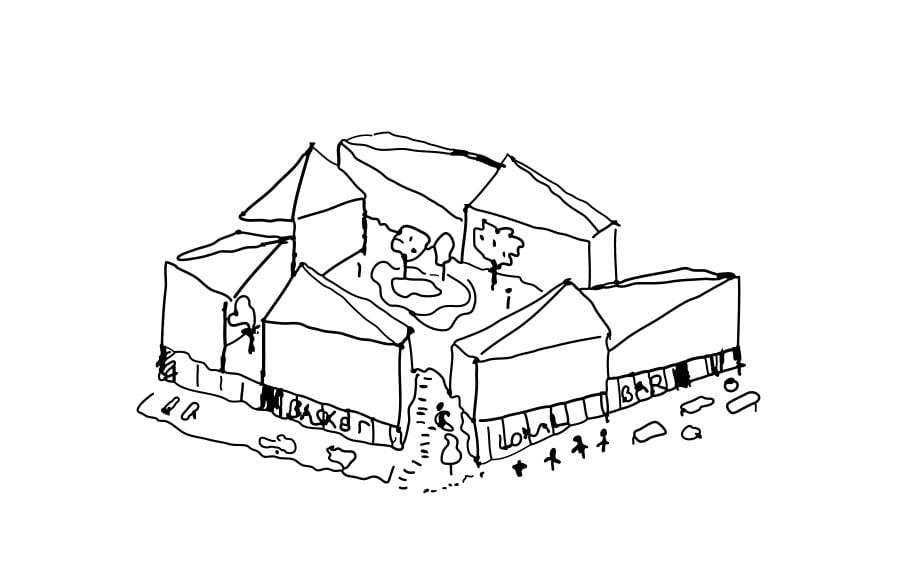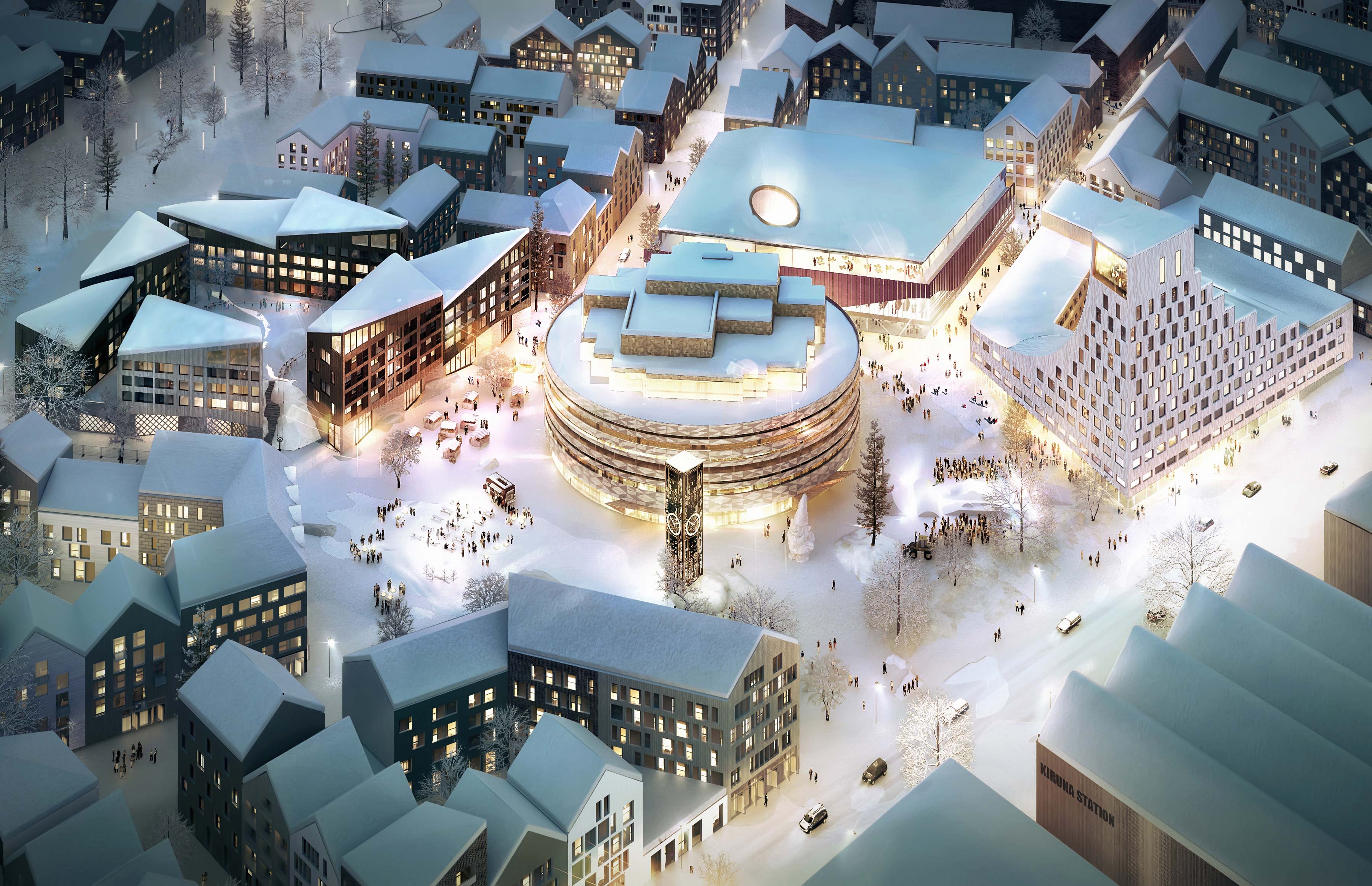 A climate-optimized block by Kiruna Square
The overall shape of the block is optimized for the extreme local conditions including large snow loads. The inner courtyard is connected to the Kiruna Square by a diagonal public staircase that turns into a ski slope during winter time. User friendly and attractive urban spaces have been designed, based on a thorough analysis of sun and wind simulations. The ground floor facing the square offers an attractive social content with multipurpose areas for young people and sport and leisure activities for all generations that can be used year-round.