Persikan
Seven dense city blocks are planned to be built on Södermalm in central Stockholm, which will upon a relocation replace the SL's bus garage, currently located on the site. The project, initiated by the City of Stockholm, is a successful example of how underutilized urban spaces in central Stockholm have the potential to improve the quality of urban life. The goal is to integrate the addition with the existing urban fabric and extend Bondegatan further. The urban development will be a natural part of the so-called stone city. Kjellander Sjöberg contributes with approximately 100 rental units to the total of 1 100 planned residential units.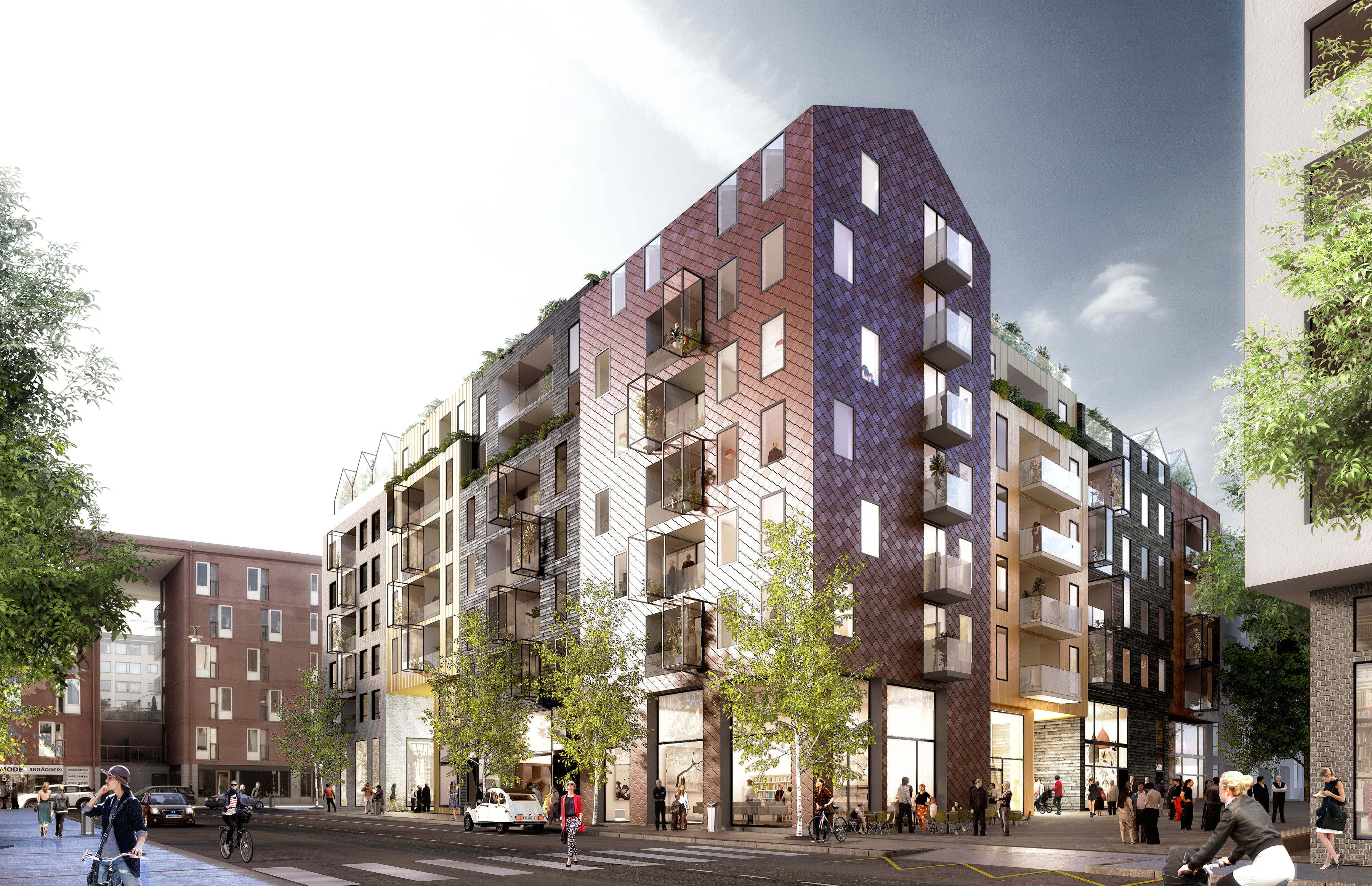 Ten housing palaces
The block Persikan relates to the local Södermalm character by departing from the site's scale, offering diversity and intensity, and adding a design varied in volume and heights. The proposal is perceived as ten individual town houses with a clear expression and character. The architectural language and the articulated commercial spaces on the ground floor level create a vivid urban life.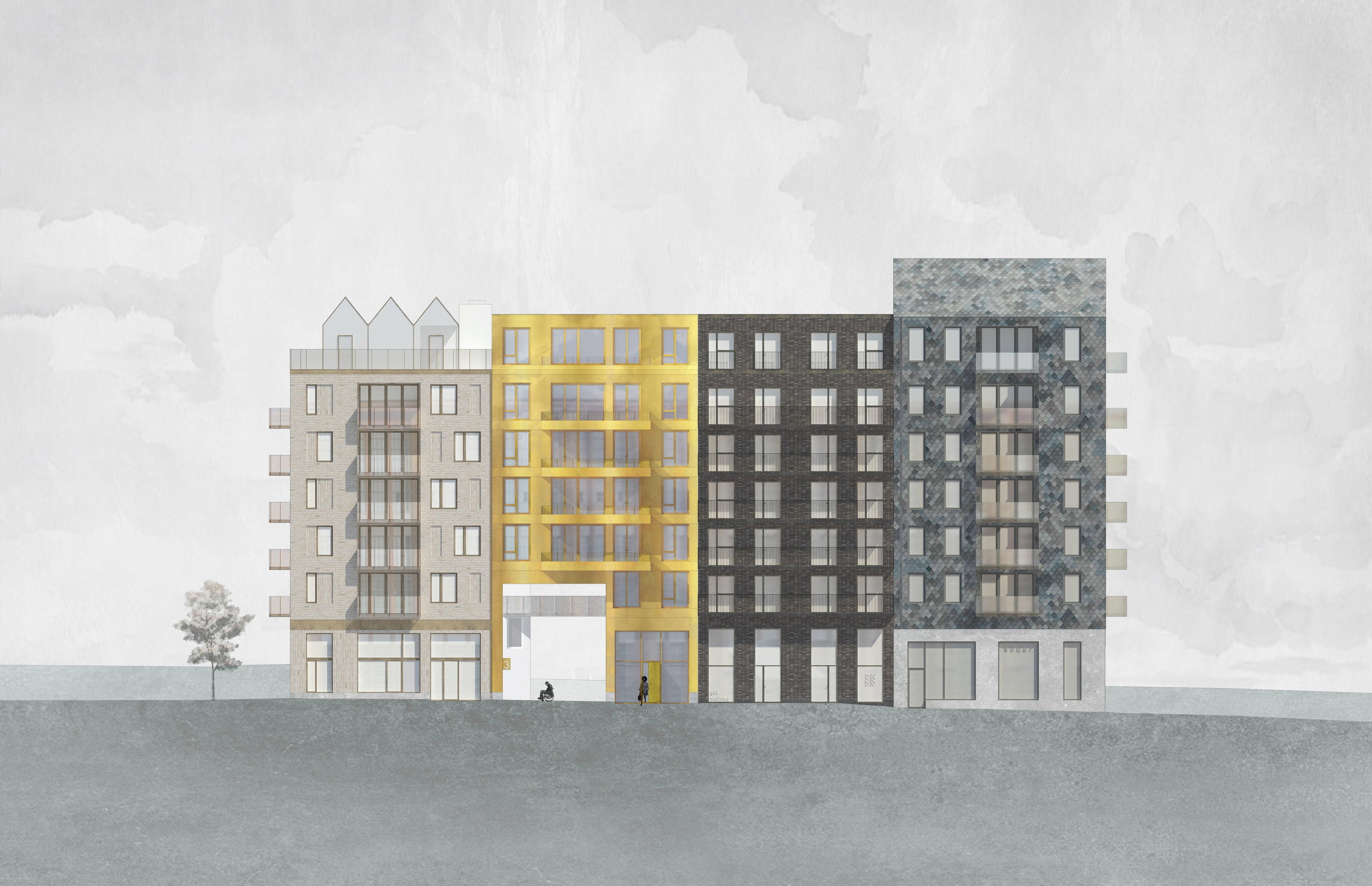 Where street meets a city block
The proposal addresses the meeting with the adjacent streets through open public premises and communal functions on the ground floor. Towards the smaller and intimately-scaled local and pedestrian streets, units combining housing and commerce with their individual entrances are placed directly onto the street, creating a smallscale variety that contributes to the urban life. The adjoining forecourt is not given any fixed boundaries but is rather defined by large removable planting boxes and street furniture which mark the zones of terraces and patios.
One of the project's focuses lies on sustainable travel and lifestyle.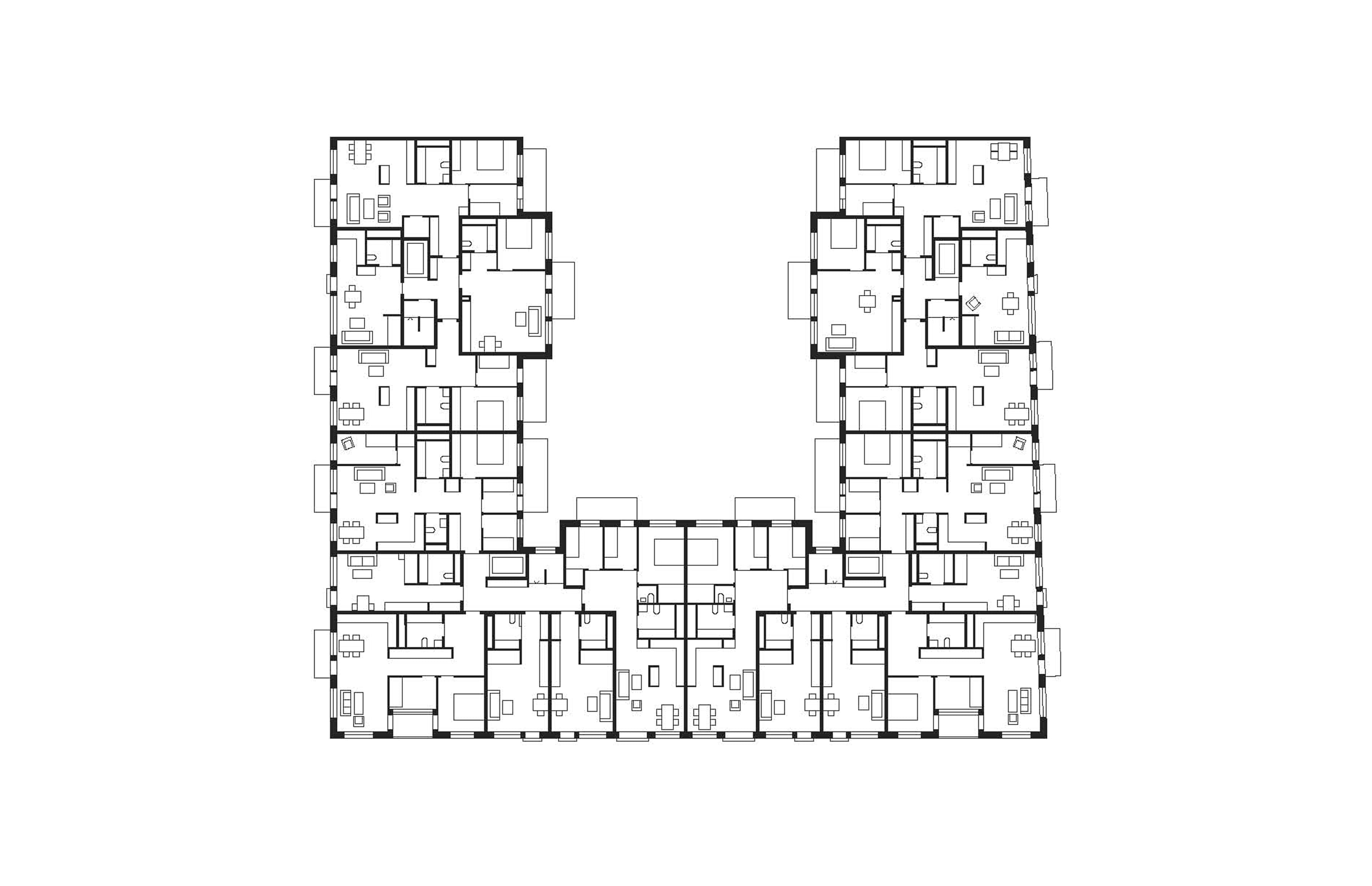 Diverse apartments and green oases
The project contains four stairwells with light dual aspect apartments of various sizes, ranging from two to five rooms. The block offers the residents social common spaces, a lush courtyard and access to a roof terrace with greenhouses. The roof scape is spatially organized into terraces, spaces for cultivation and photovoltaic surfaces.