Skärvet Växjö
The project is a collaboration between Kjellander Sjöberg and the developer Skanska. The block is the starting point for Bäckaslöv, a long-term vision for a forthcoming sustainable urban development along the railway line from Växjö city out to Norra Bergundasjön. Skärvet forms the Bäckaslöv area's first stage to the east.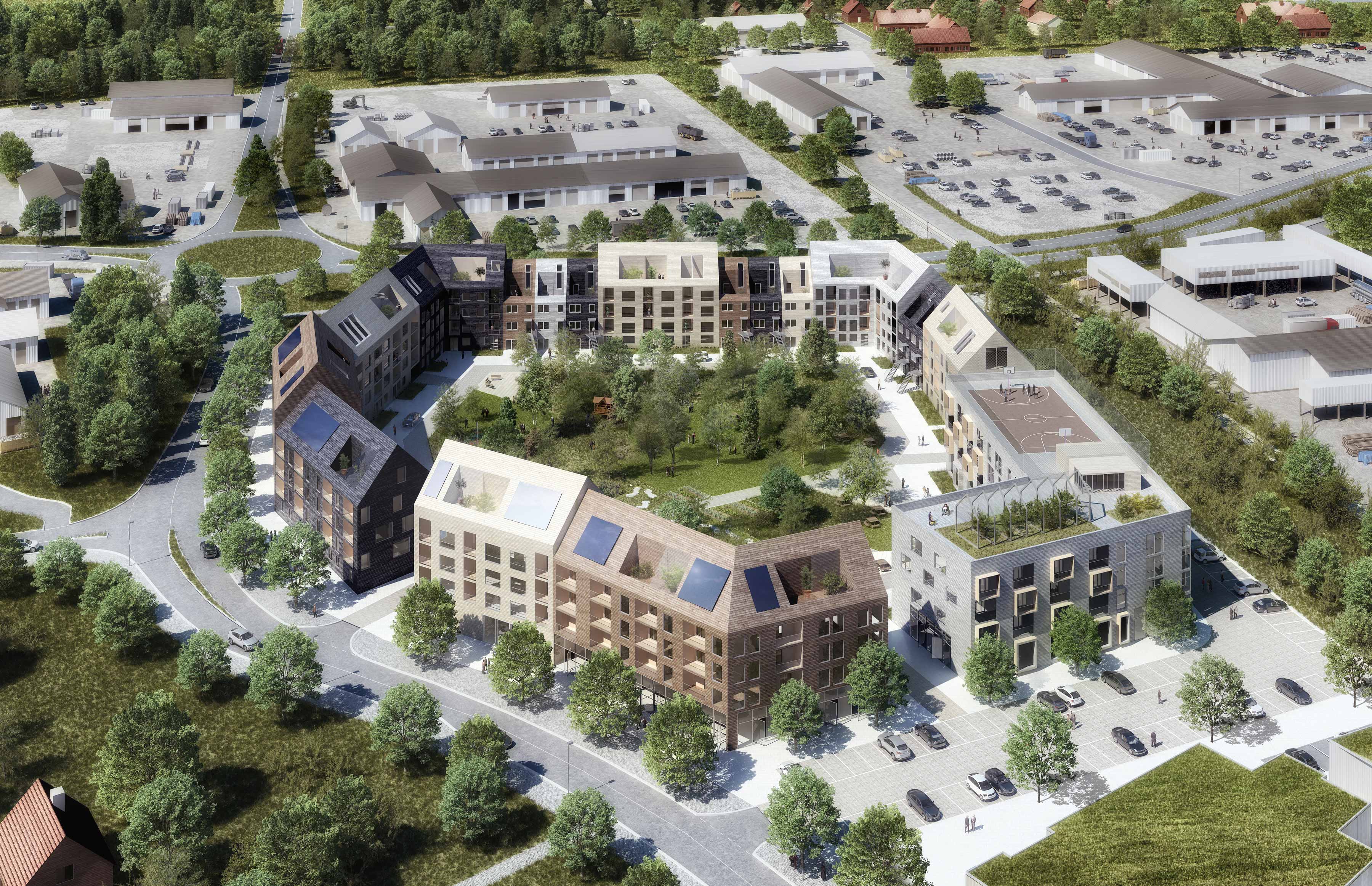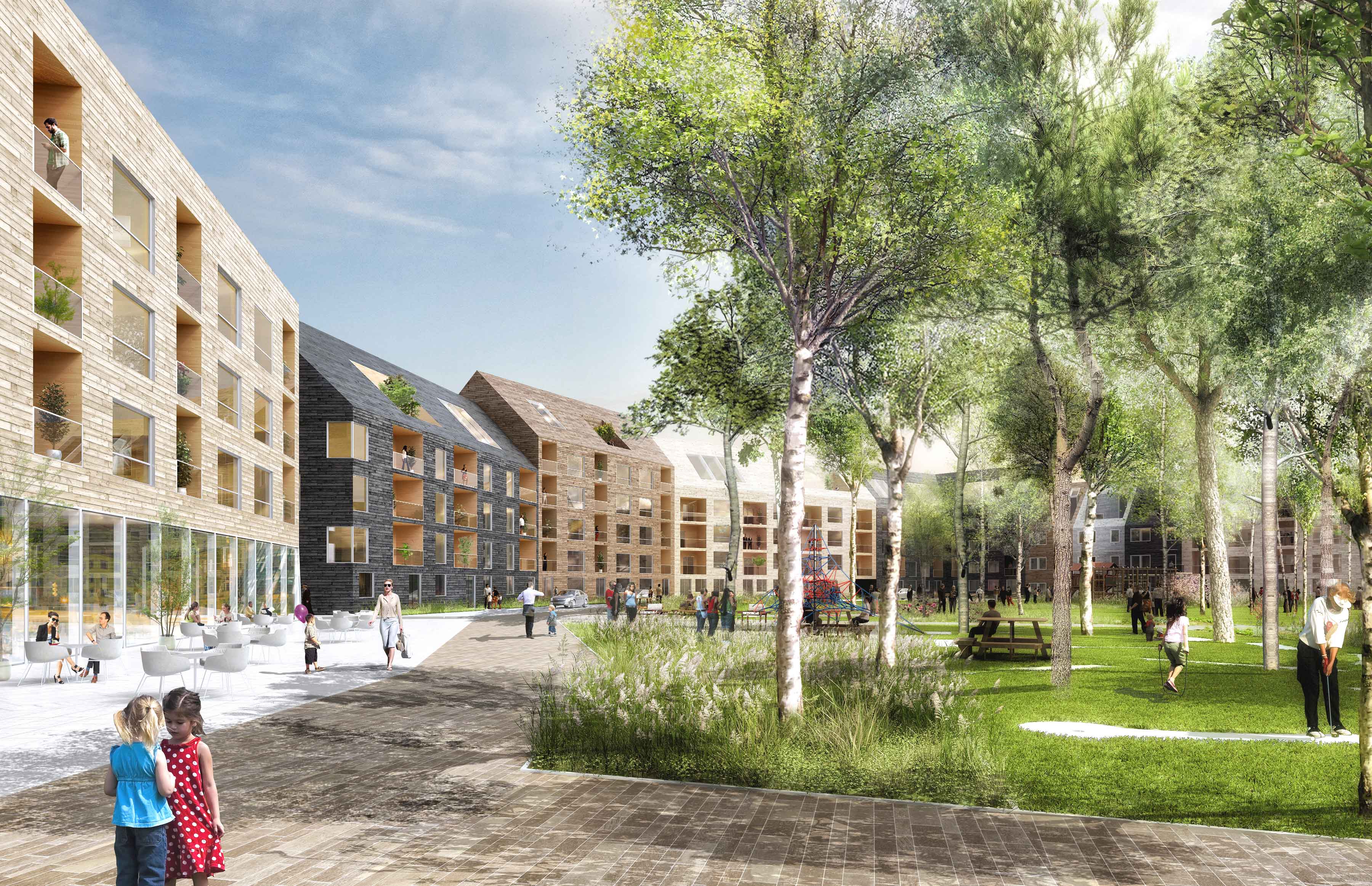 An inclusive green milieu
KS's proposal defines an urban block around a large, green park space consisting of existing vegetation and forest. By placing the buildings flush with the site's borders, the size of the park is maximized, making it possible to preserve the values of the green space. The project contains a rich mix of housing forms and facilities: rental units, tenant-ownership units, youth housing and rowed town-houses as well as a school, an elderly housing and commercial units. This diversity creates a sense of community and enables a socially sustainable context for several generations.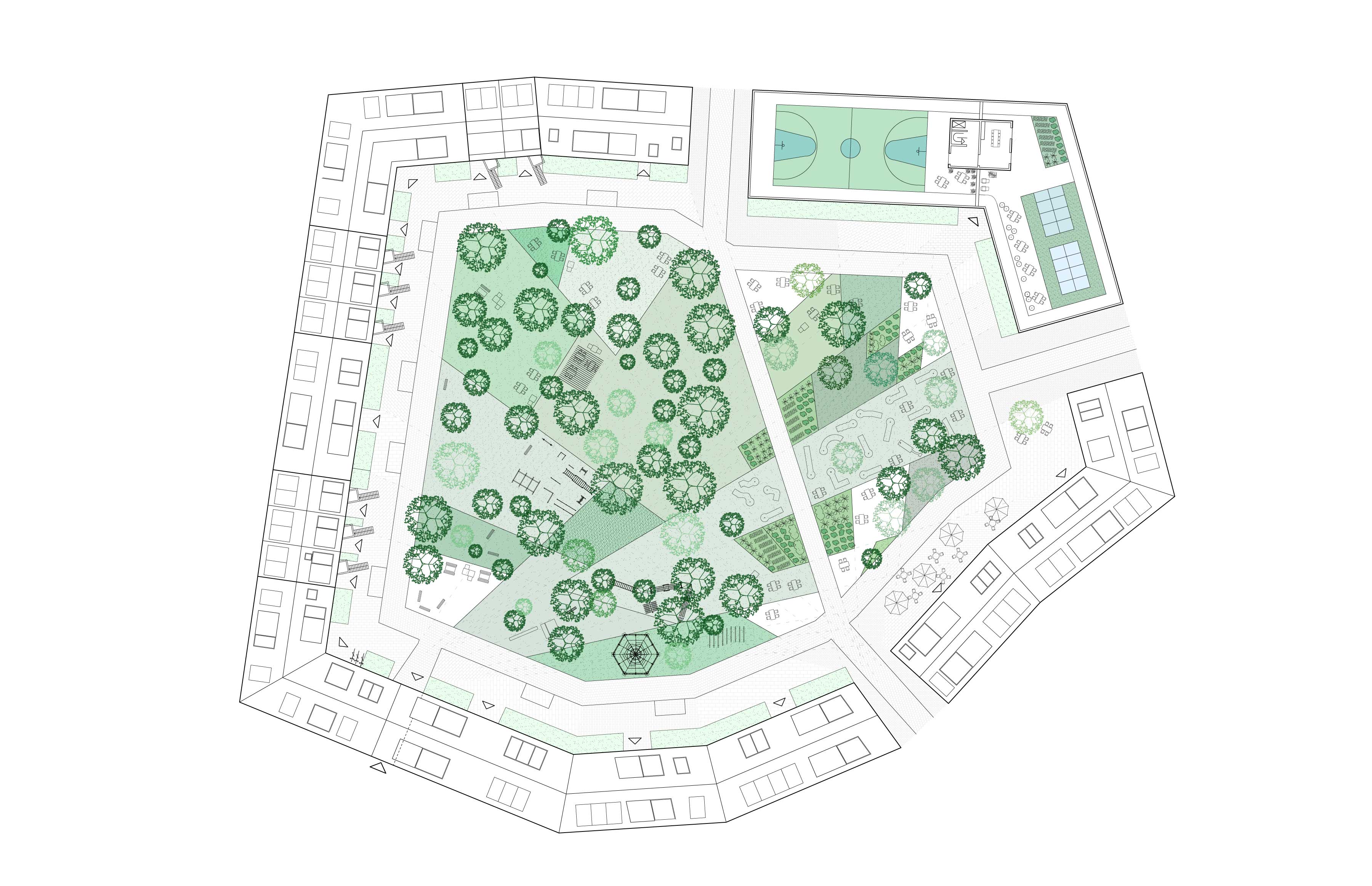 A role model in the city
The ambition is to create a project with a focus on sustainability which can serve as a precedent for other areas in Växjö. The scheme is to be environmentally certified and the elderly housing is planned to generate more energy than it uses according to LEED Platinum. The architectural expression is inherently Nordic, diverse and intimately scaled. The connection to the site is marked by the choice of materiality – timber facades in varying shades and textures.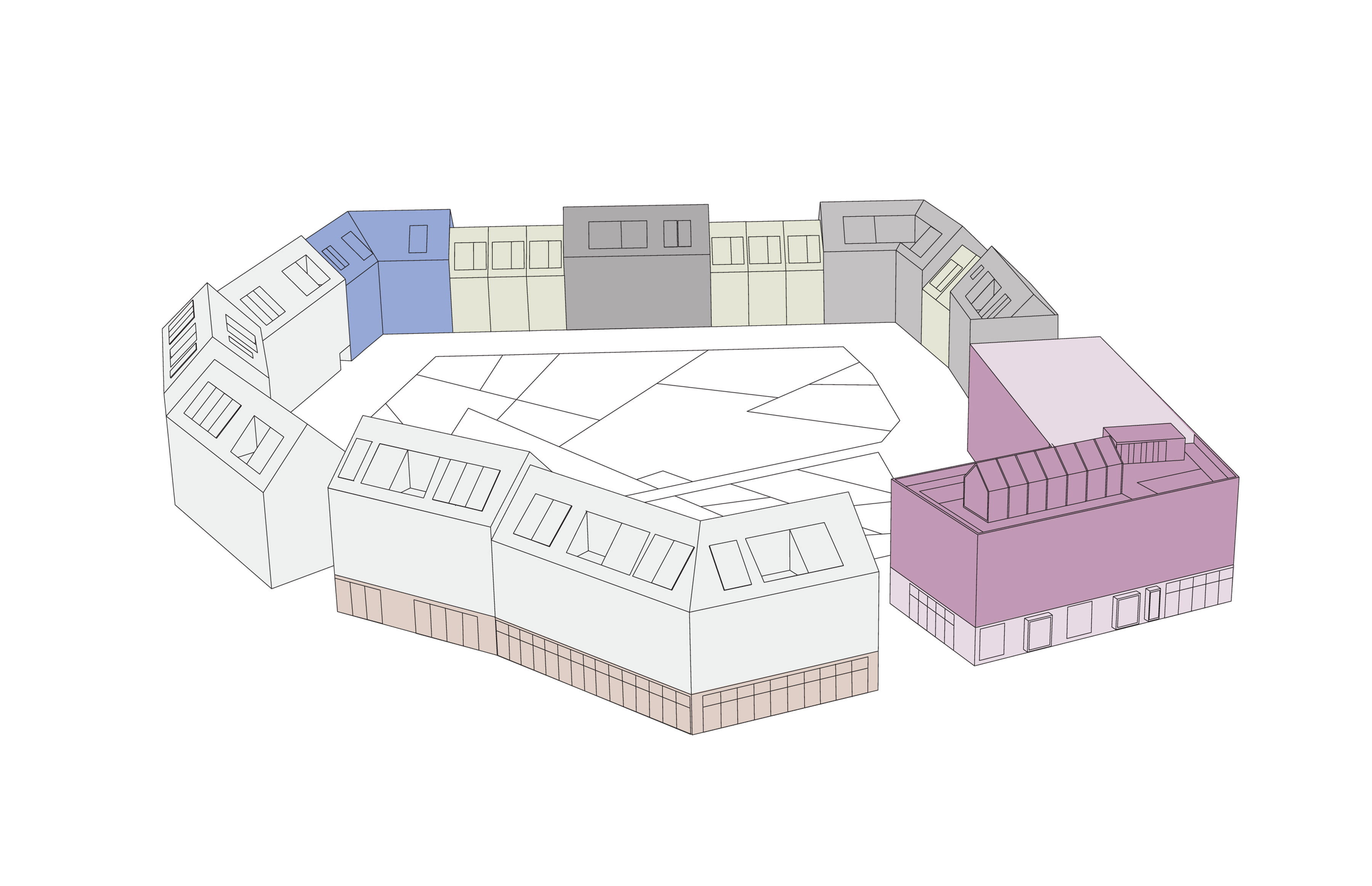 Day and night
Innovative, yet proven solutions, enable the spaces to be inhabited to their full potential across the hours of the day. The roof of the school and the elderly housing becomes a vivid space – as much a schoolyard as a lush roof garden. During daytime, the park space will mainly be inhabited by the school. During evenings and weekends, it is a space for play and community.