Kunstøya, Kristiansand
Kunstøya is planned to become a cultural cluster in Kristiansand, located in an historical industrial environment by the shores of the island Odderøya. The landscape of Kristiansand is a starting point for a unique form of urbanity, emphasizing and incorporating the experience of the landscape into the urban environment. The main approach is to create a canal between the Silo and the concert hall Kilden in order to define and establish Kunstøya more clearly.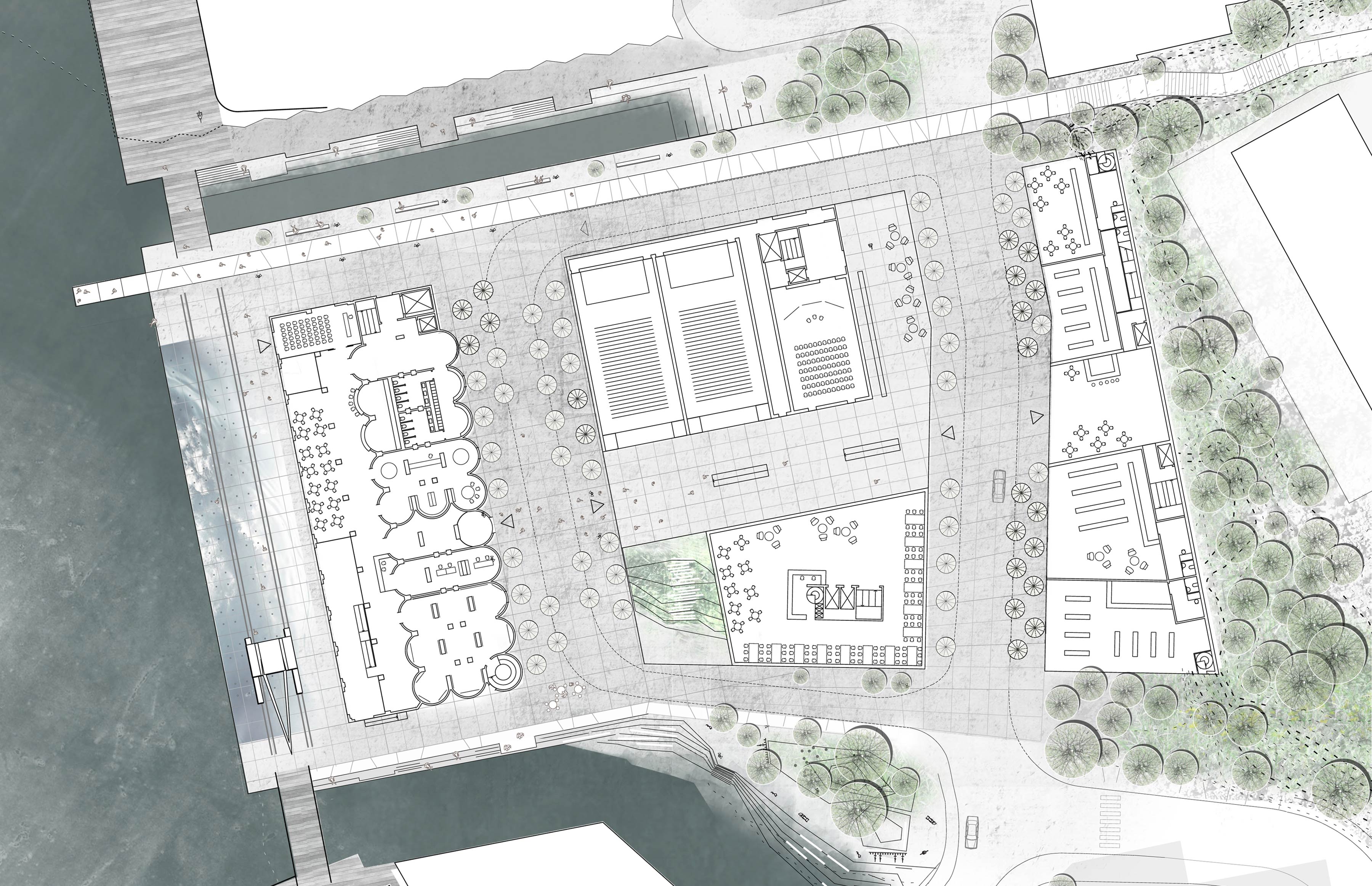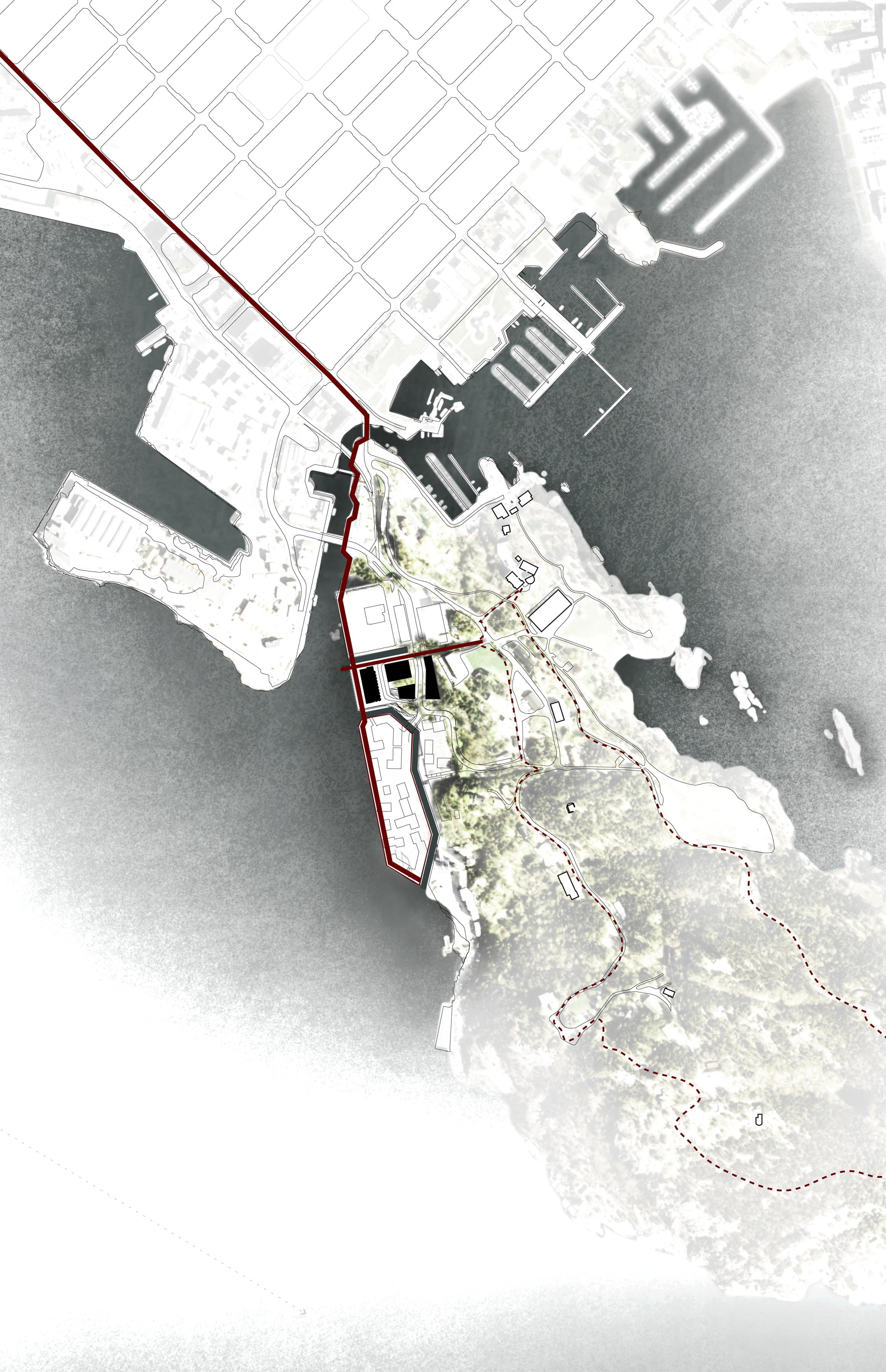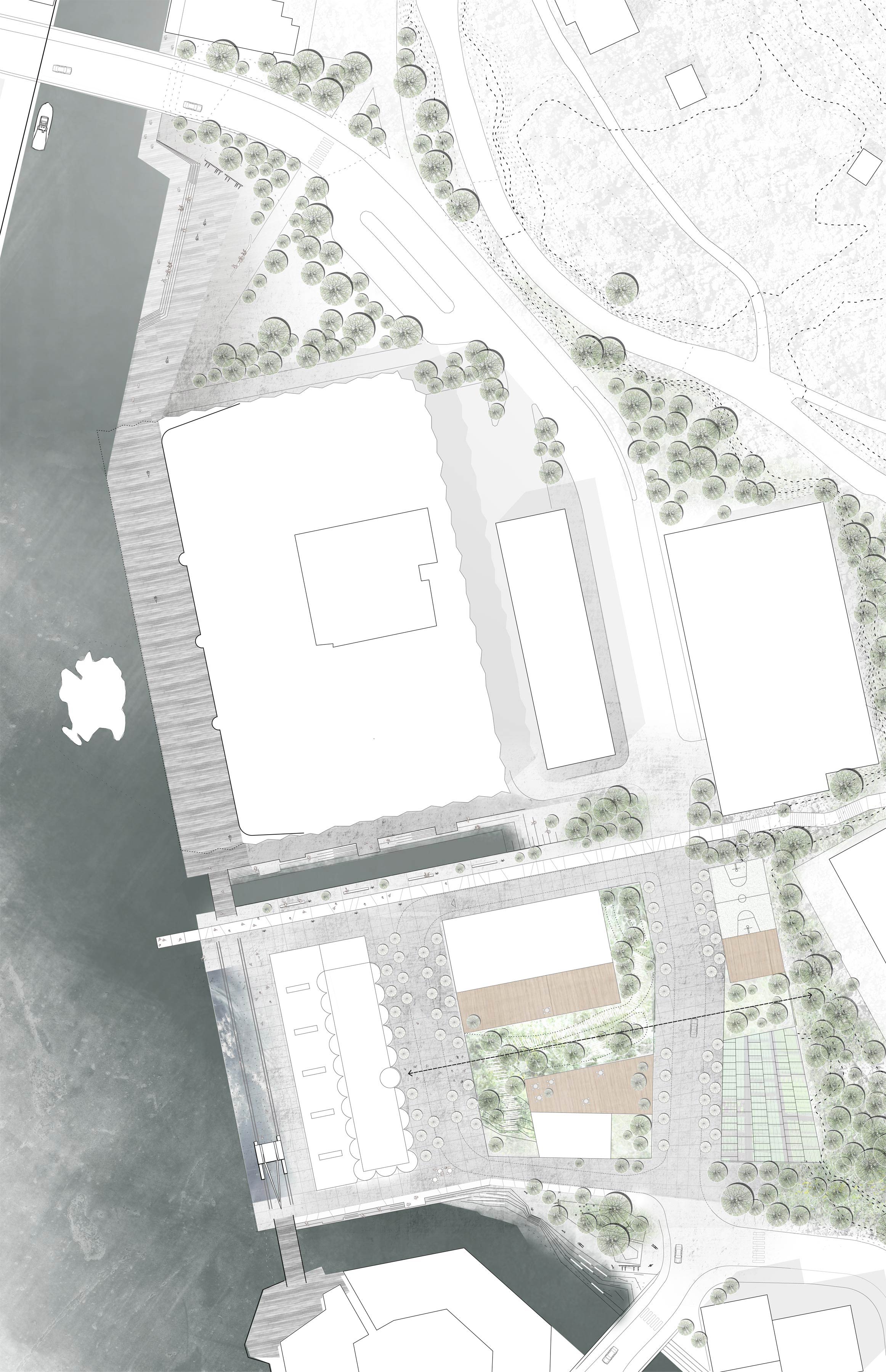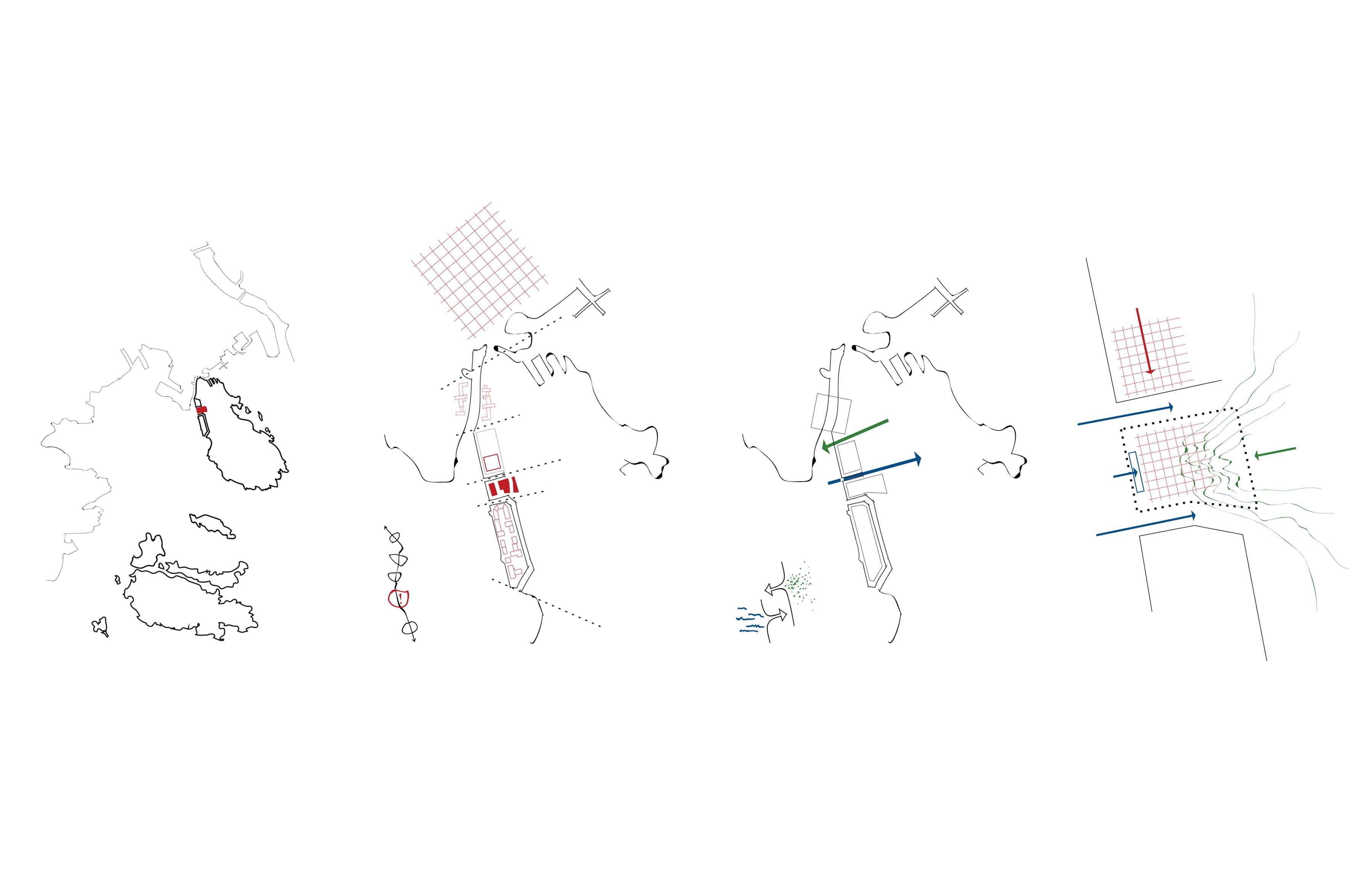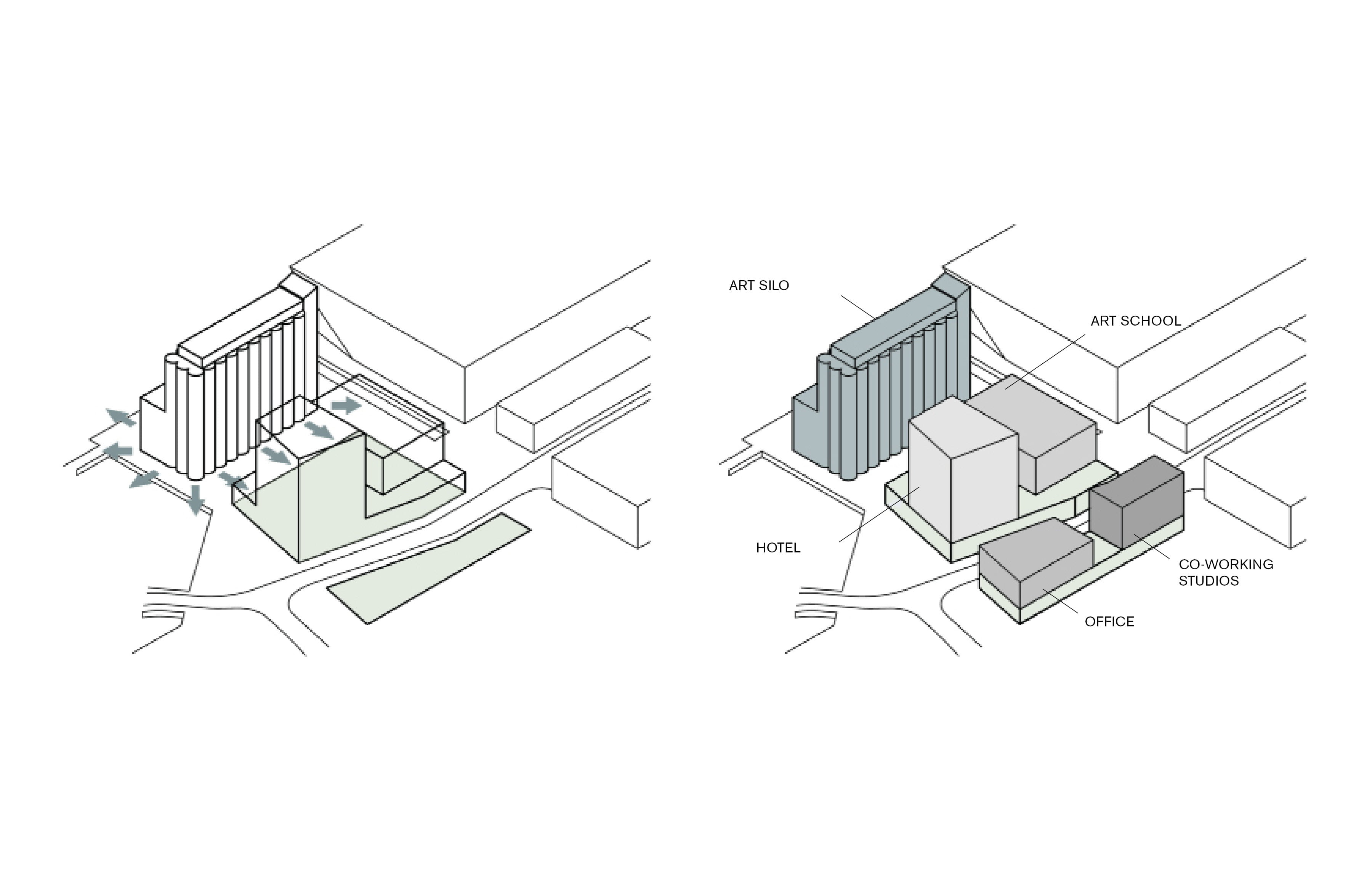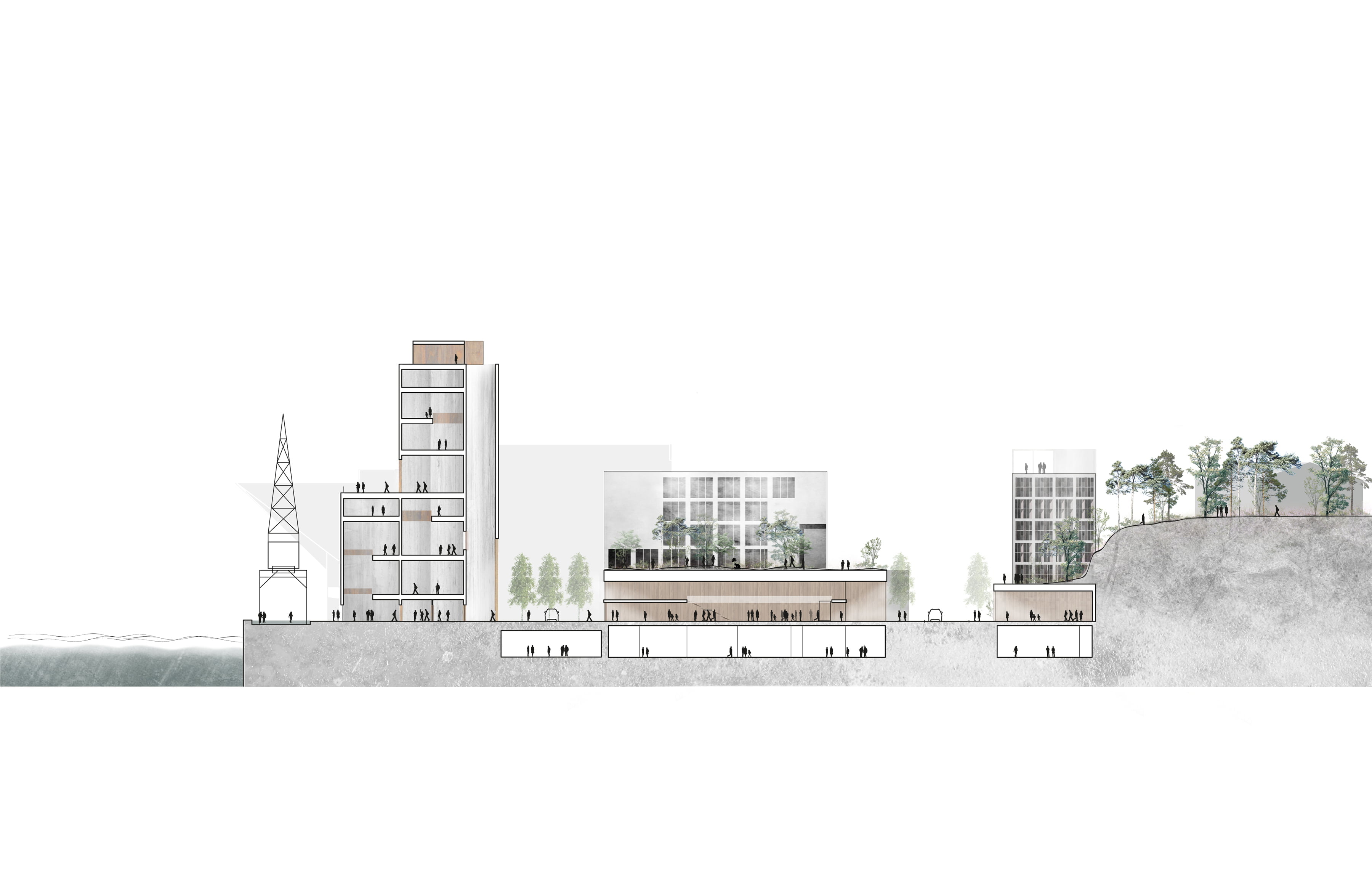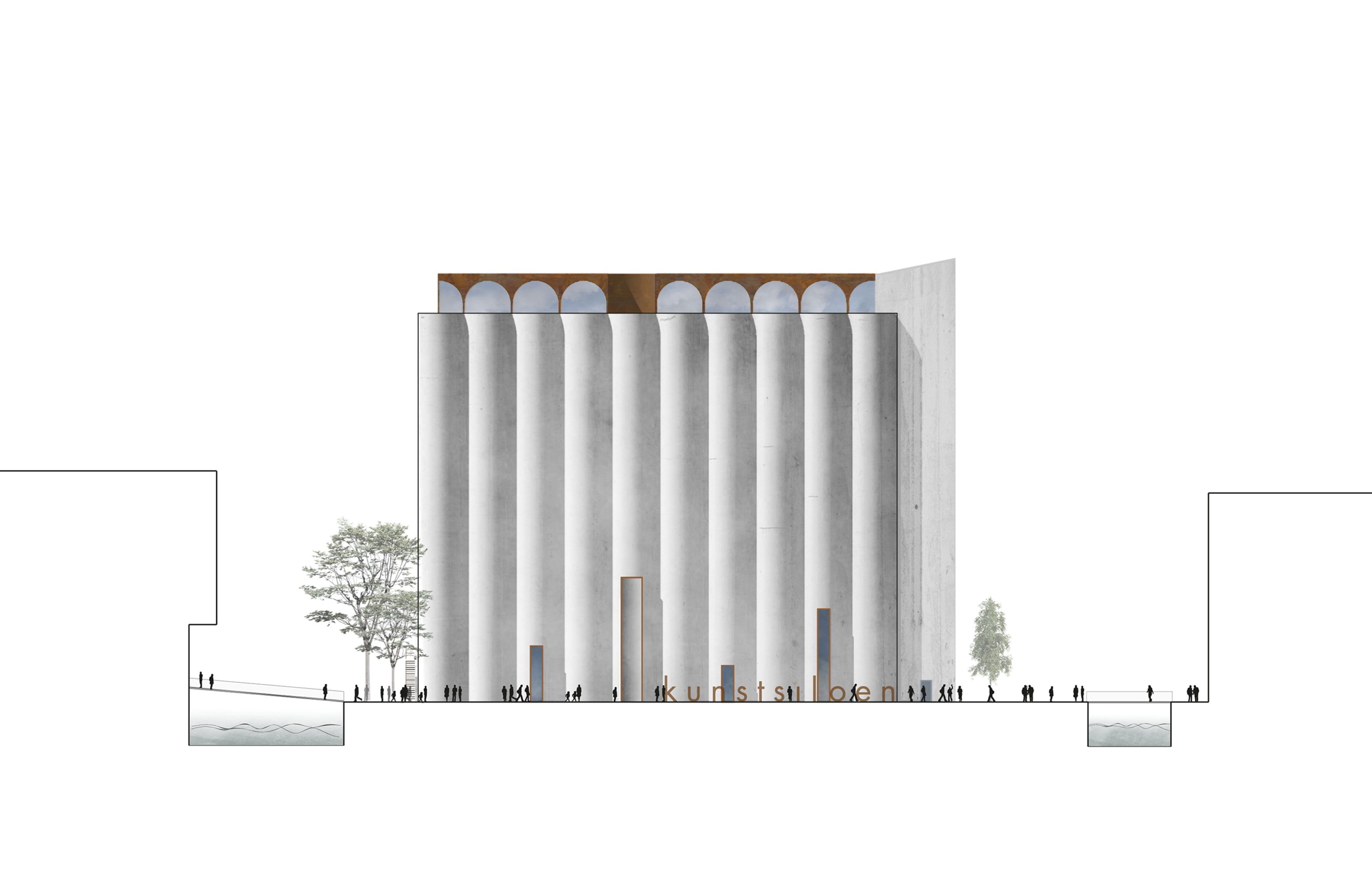 The silo as a solitaire
The silo and the archipelago are at the heart of the project. The silo as a solitaire by the water was the point of departure, developing through our proposal into an individual in an ensemble: an island in an archipelago. The architectural objective was to maintain its character, materiality and logic. The addition of a new gallery on the roof embraces the fantastic view, penetrations are made to fit large works of art and openings welcome passers-by along the quay. The exhibition areas form an undulating sequence of spaces with varying qualities.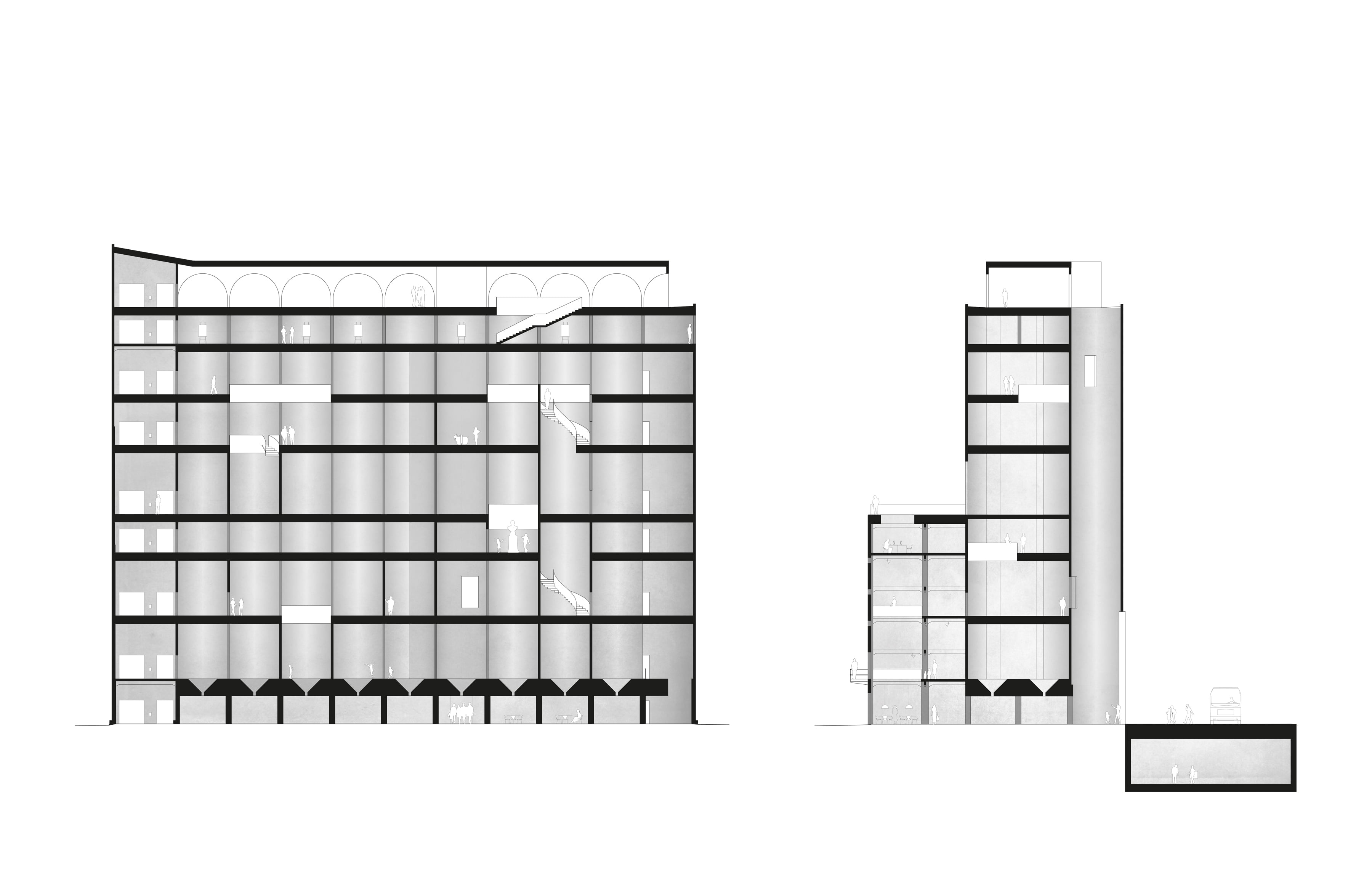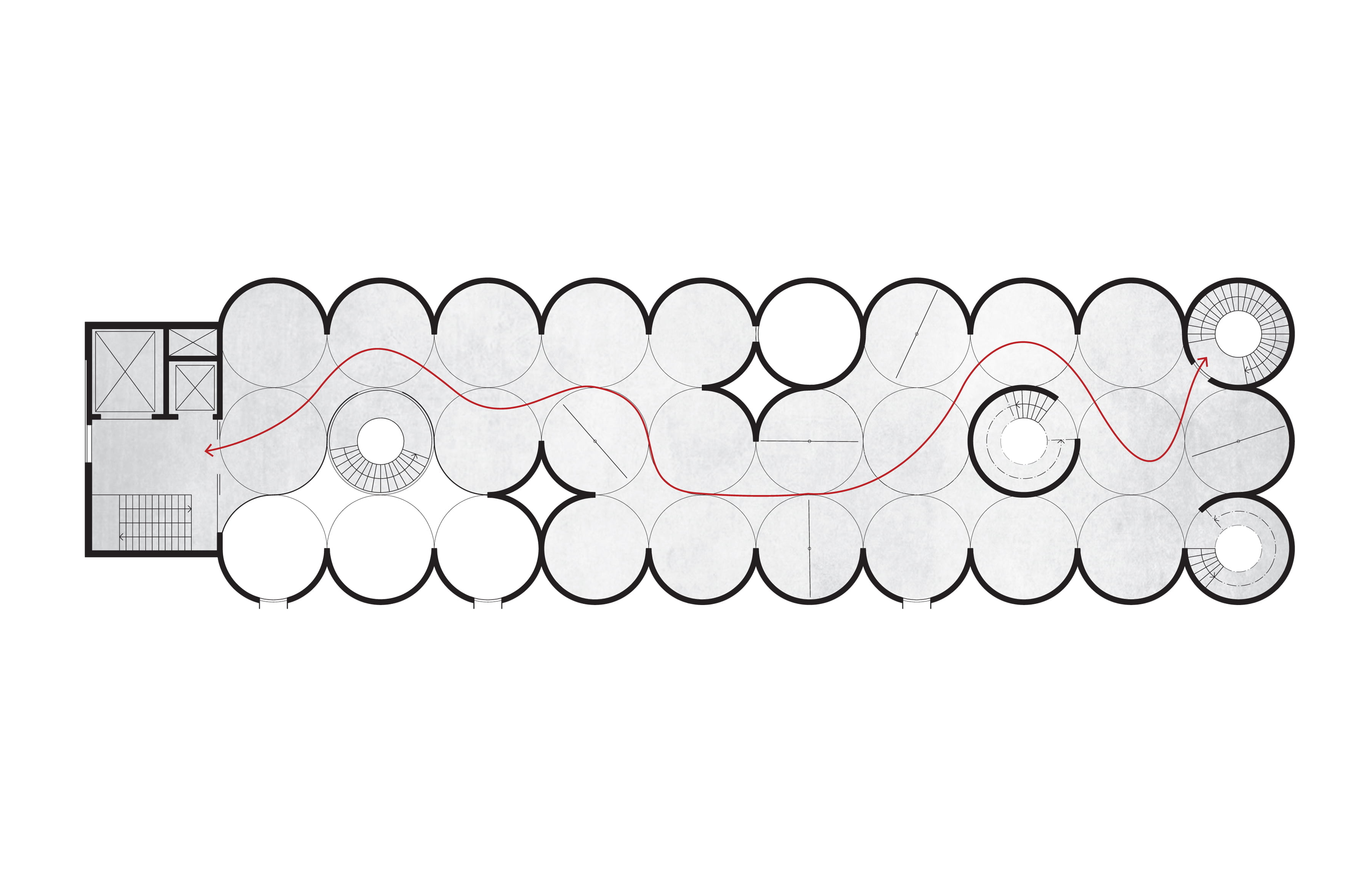 An additional block
Inland, from the main entrance of the Silo, past a road lined by willow trees, a school and a hotel form a cultural cluster in two volumes, linked by a rooftop and an indoor square; a vivid urban space allowing social activity all year round. The cultural block is characterized by angular facades, flat surfaces, and skewed plans in contrast to the Silo's rectangular plan, rough materiality and curved shapes. The existing and new buildings interact in a rich variation of spatial and material experiences.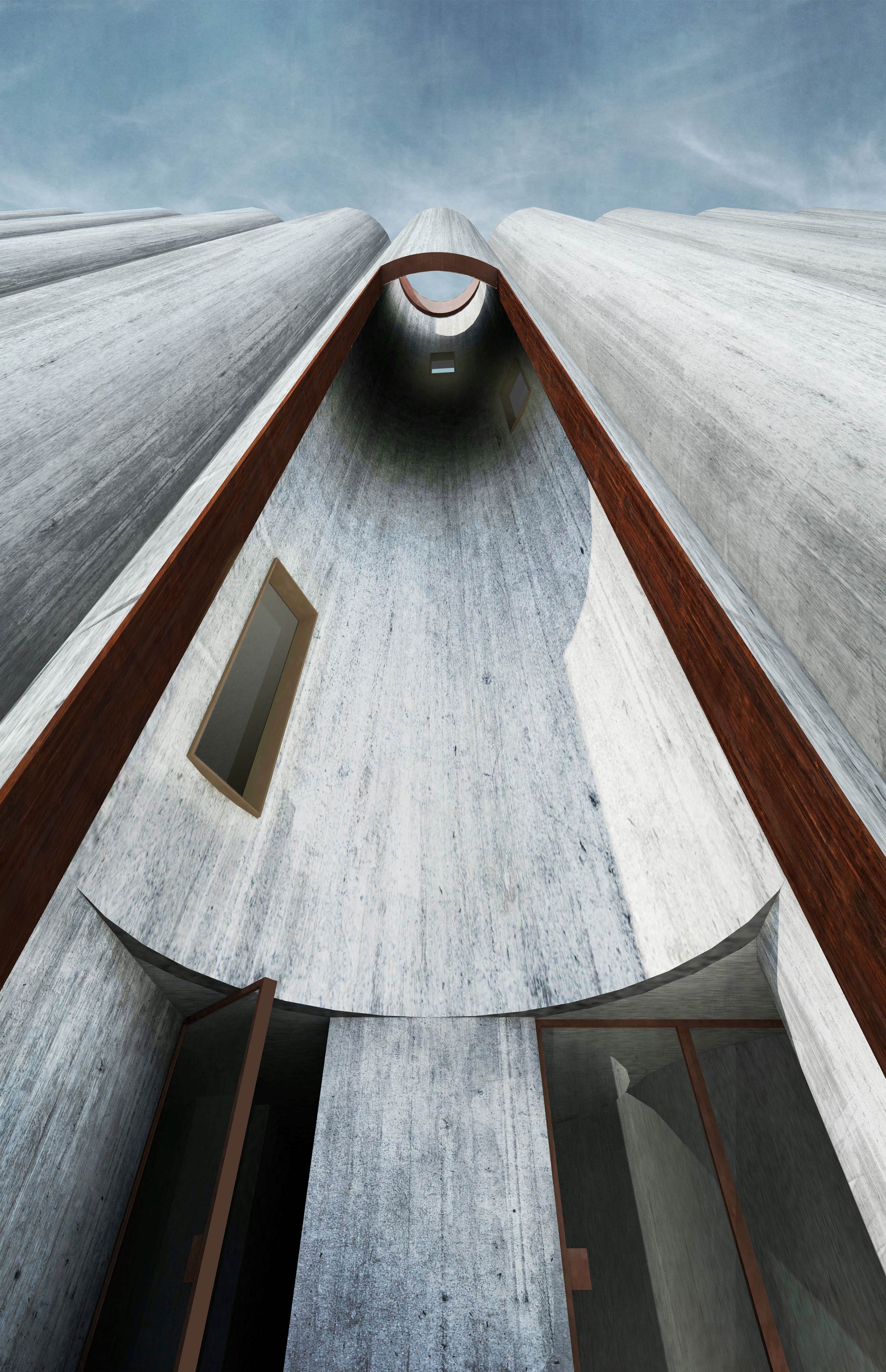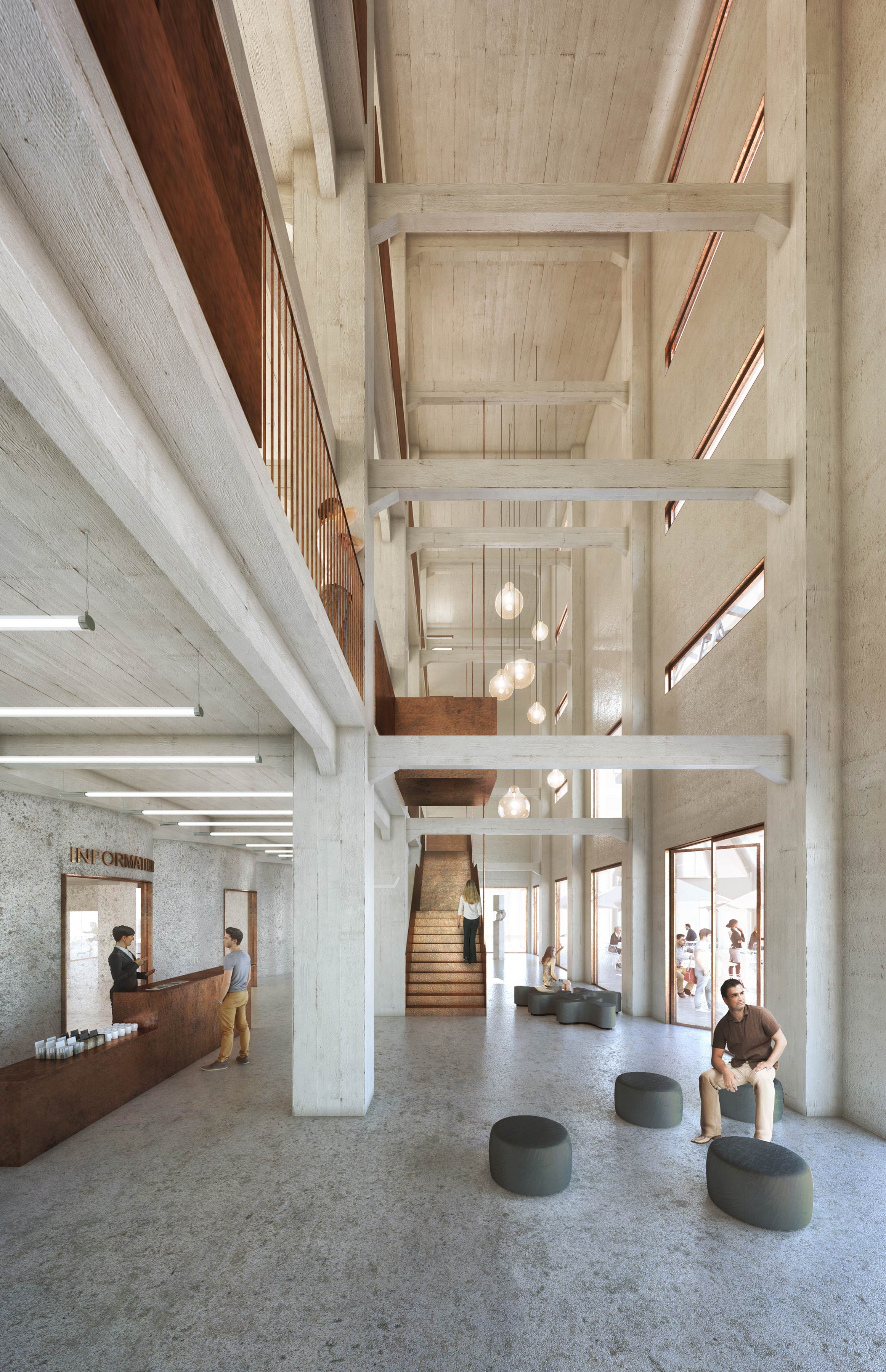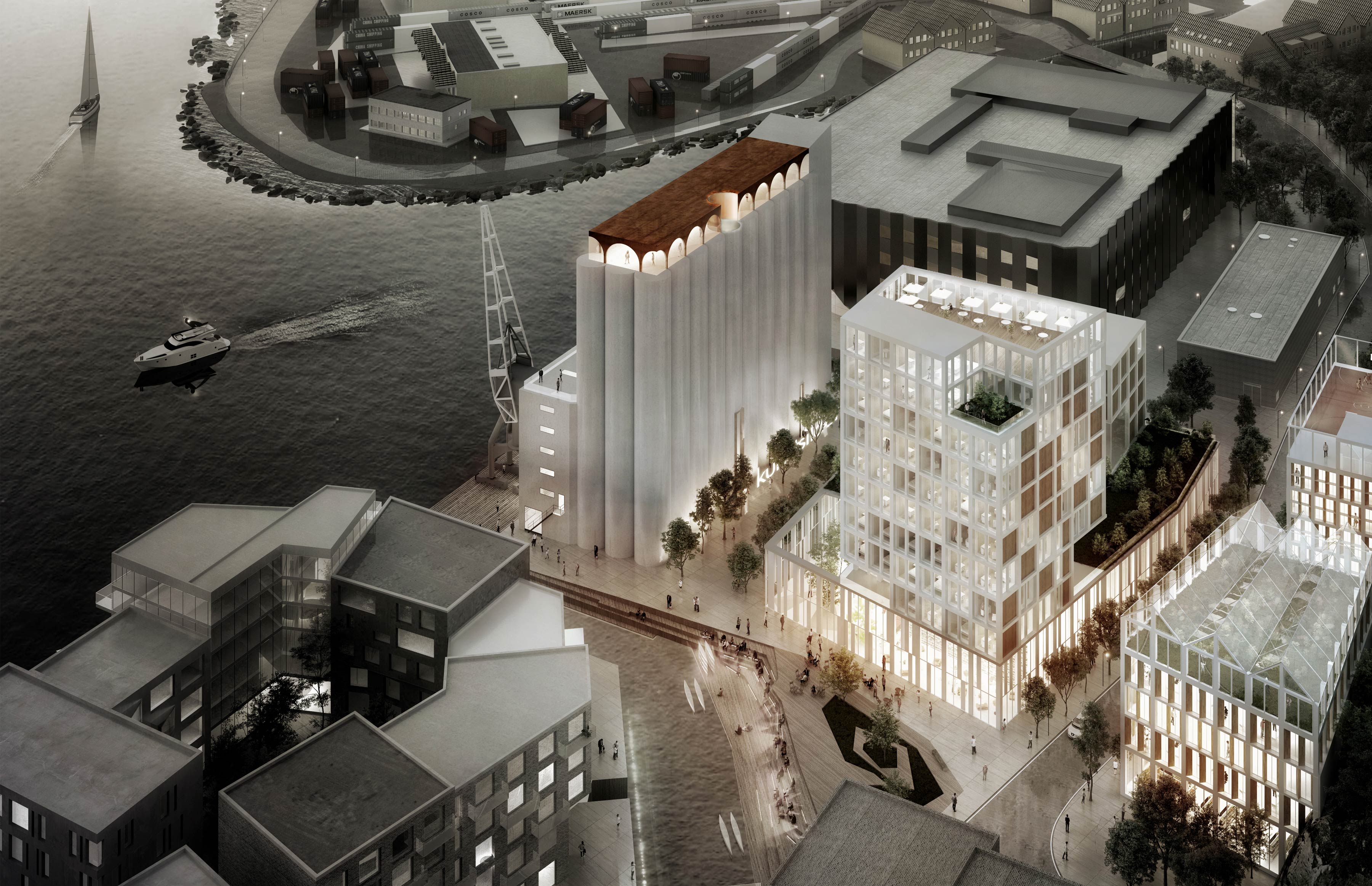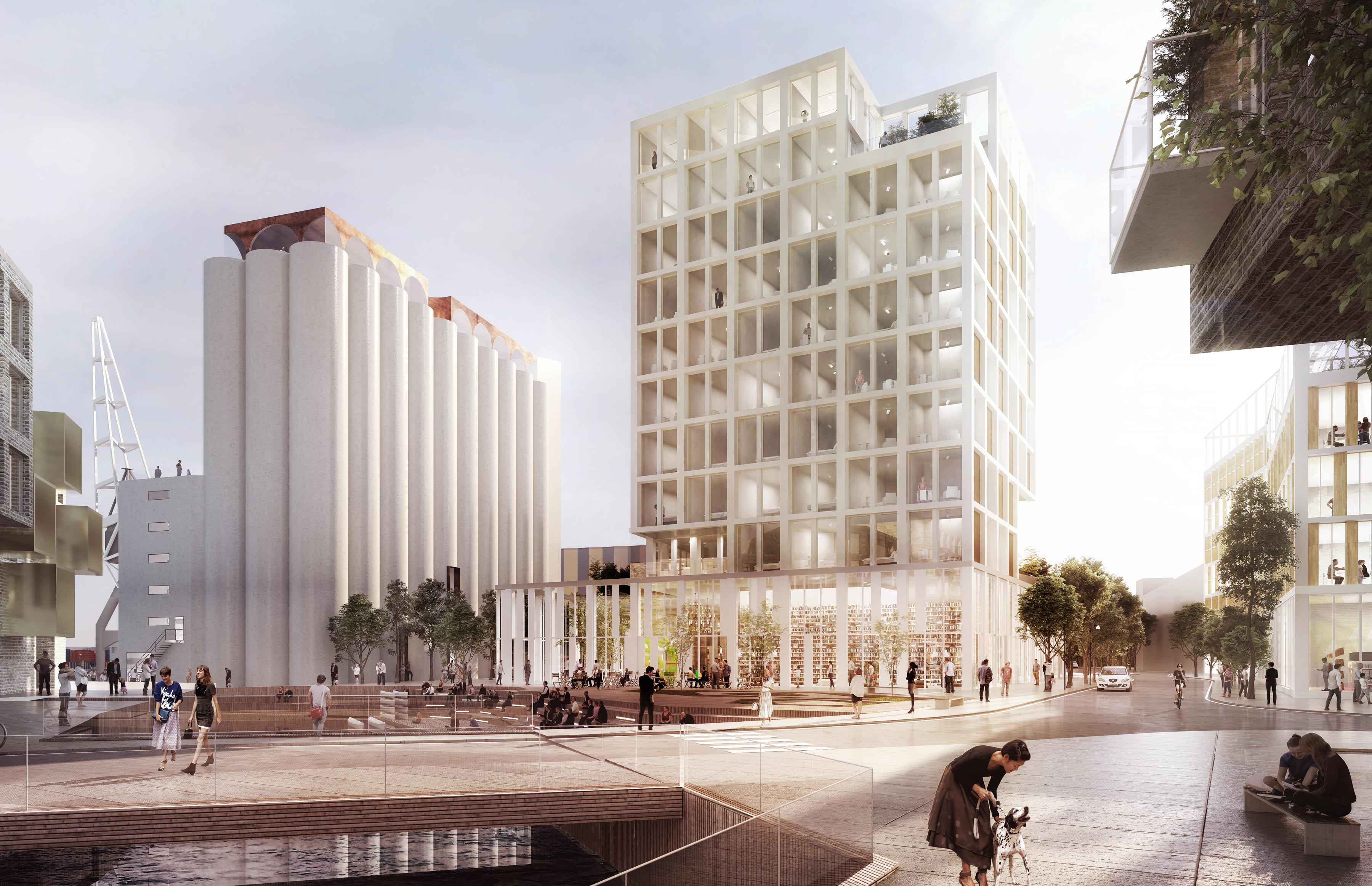 Landscape meeting architecture
Kunstøya was developed in collaboration with Sted, landscape architects based in Copenhagen. The proposal represents a close integration of landscape and architecture, expressing a gradual transition from forest to lake, from trees to water, in the urban context. The theme of the island recurs in the interplay between volumes, the execution of the program and in the element of the landscape. Towards the lake, the quay remains as a paved surface to retain evidence of the site's history, while offering a new addition in shape of a dynamic basin. The basin runs by the crane rails, its character changing with the weather and seasons; from icy and foggy to still and reflective, a direct and tactile experience of the island.