Liljegatan 1
Fålhagen is an urban district in central Uppsala that consists of a mixture of free-standing apartment buildings and detached housing. The project is located at the intersection of Liljegatan and Sankt Göransgatan, in the joint between green home-croft gardens and open building blocks. The area was informed by the early, classical approach by Uppsala's former City Architect Gunnar Leche, and by Le Corbusier's concept of "towers in the park". The district is characterized by a small-scale atmosphere and an informal expression.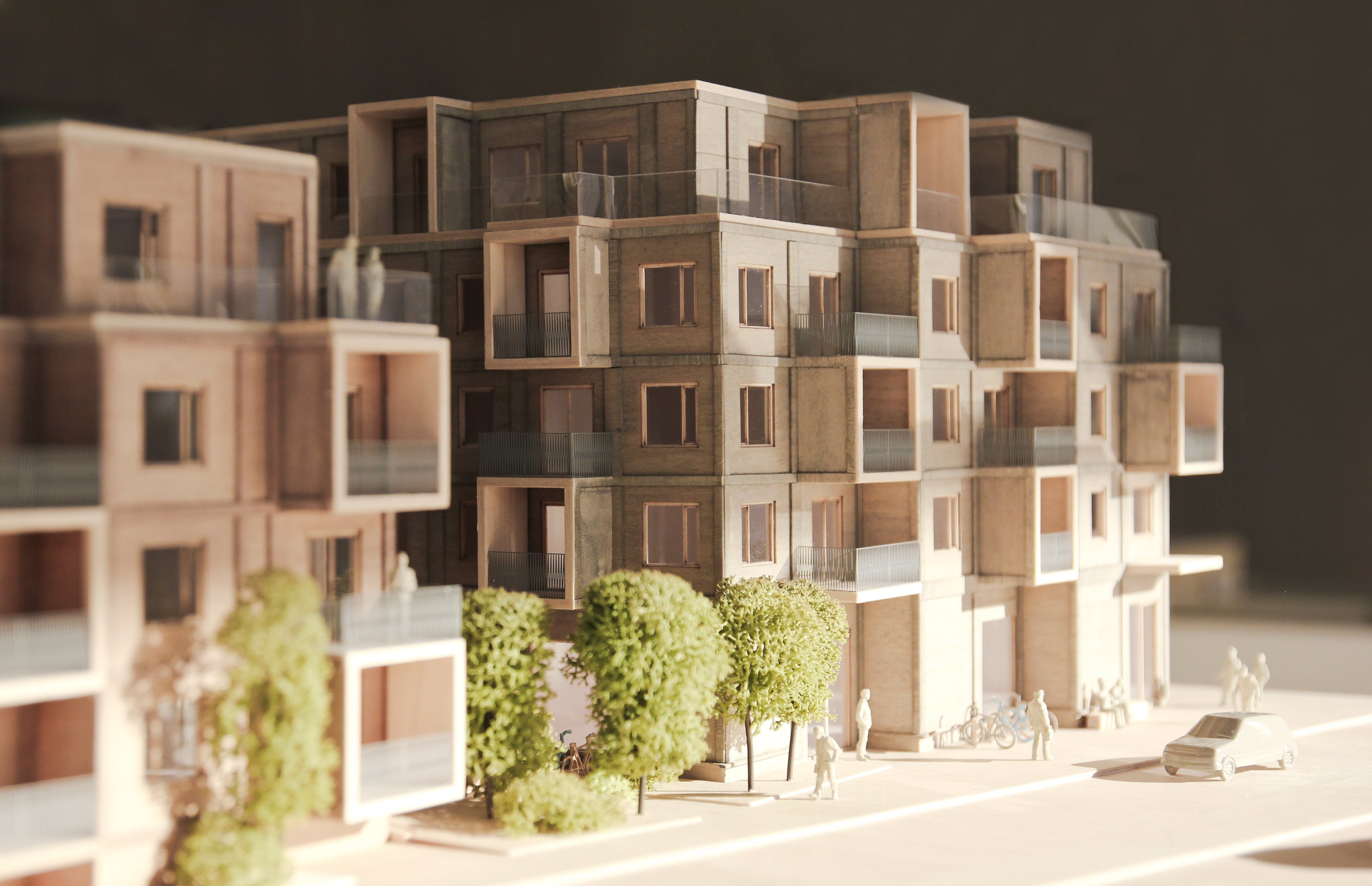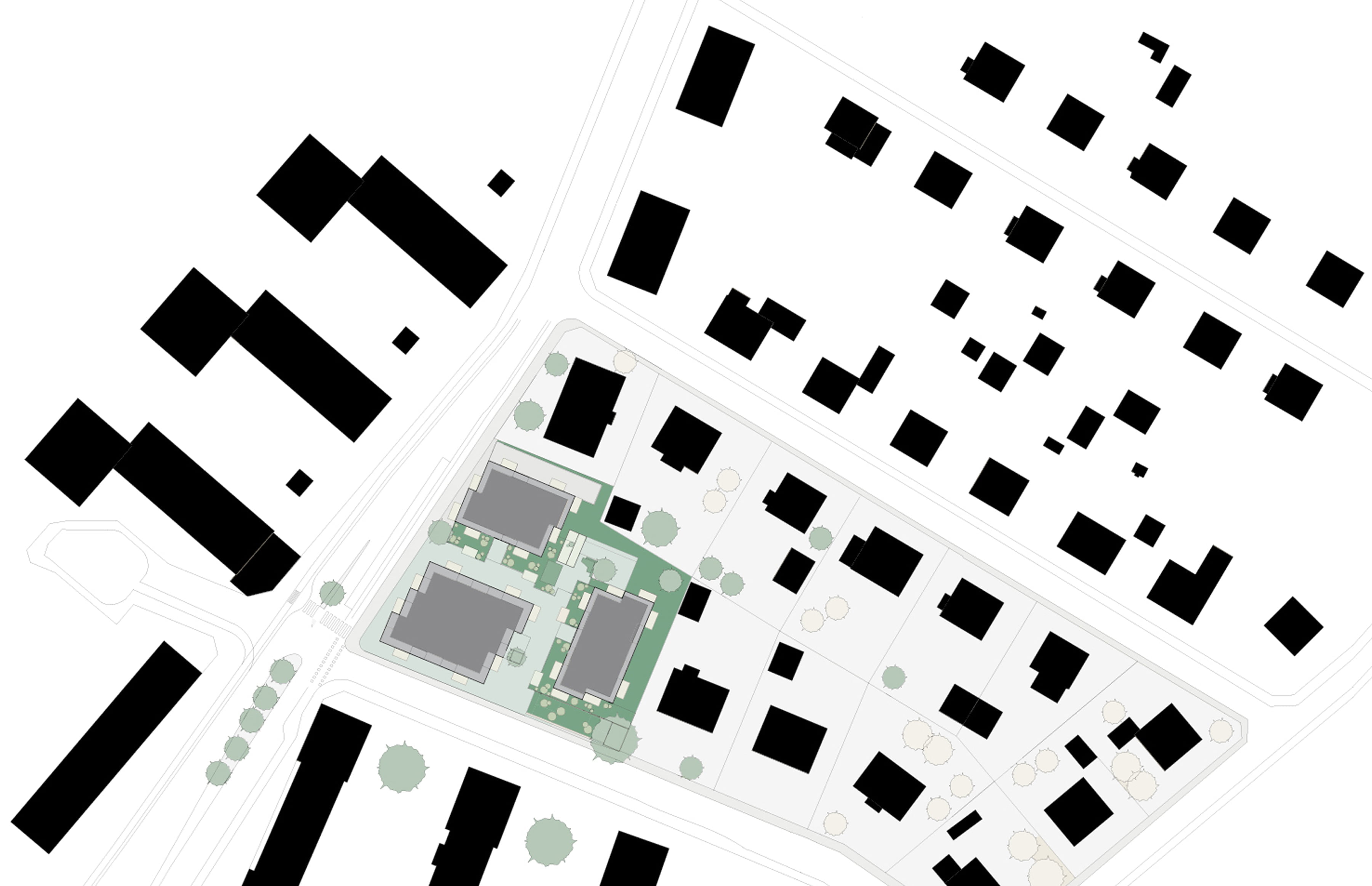 A garden block in dialogue with the surroundings
Liljegatan 1 is a block that is developed and edified in dialogue with its surroundings. Three residential buildings are placed in relation to each other, informal and diverse. The placing generates a span of urban spaces and experiences, both inwards and outwards. In the interstices, a sequence of places for different uses and activities is formed.  From the official character of the street, the scale shifts towards the courtyard where the socially informed common areas are interwoven with the private patios. The courtyard constitutes a shortcut and a green oasis with a good microclimate. It contains a small orangery and a mixture of cultivation plots and areas for play. Towards the intersection, shop premises and a grocery store are being planned.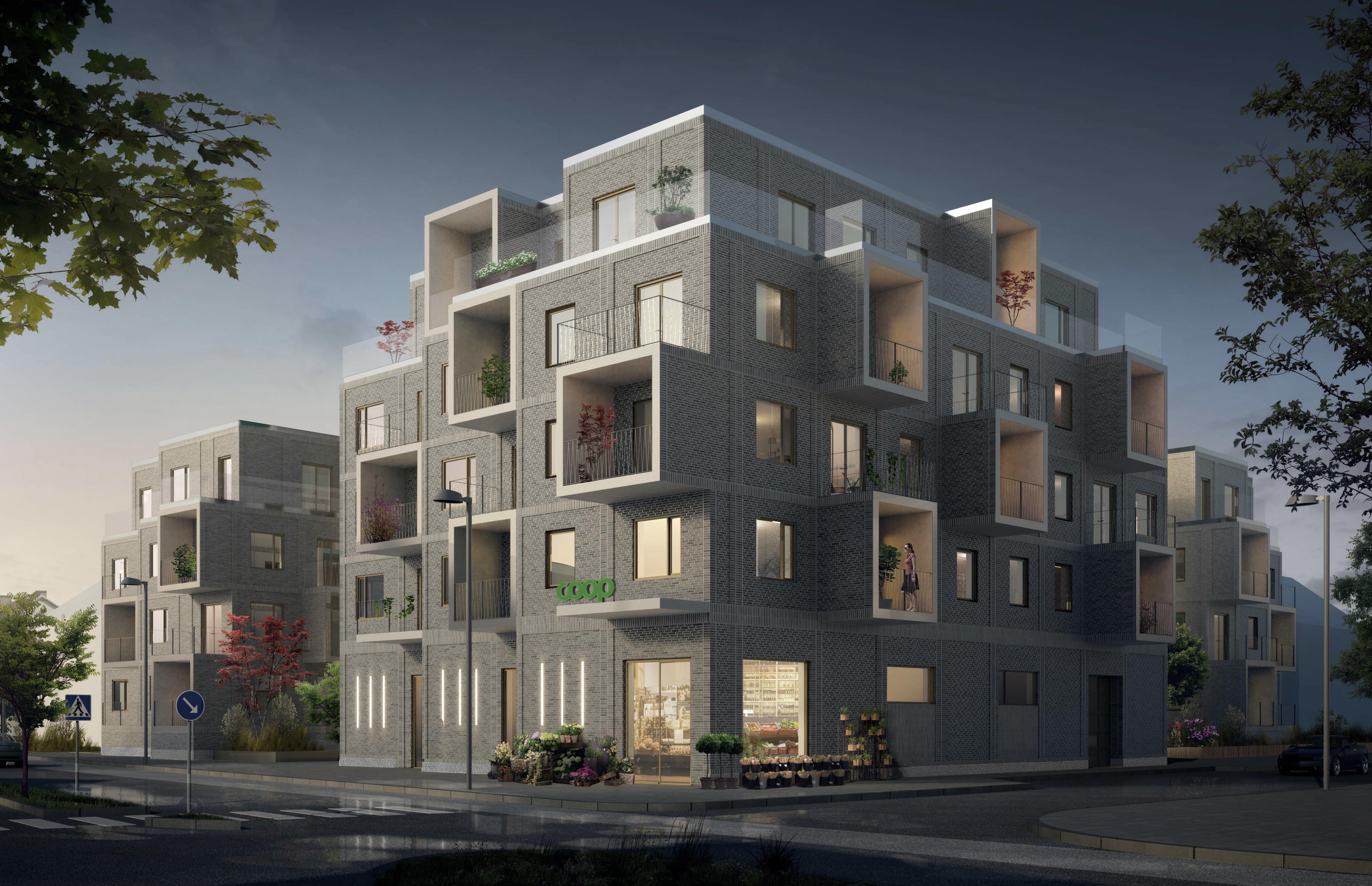 A sophisticated cluster of buildings where genuine materials and craftsmanship play a fundamental part.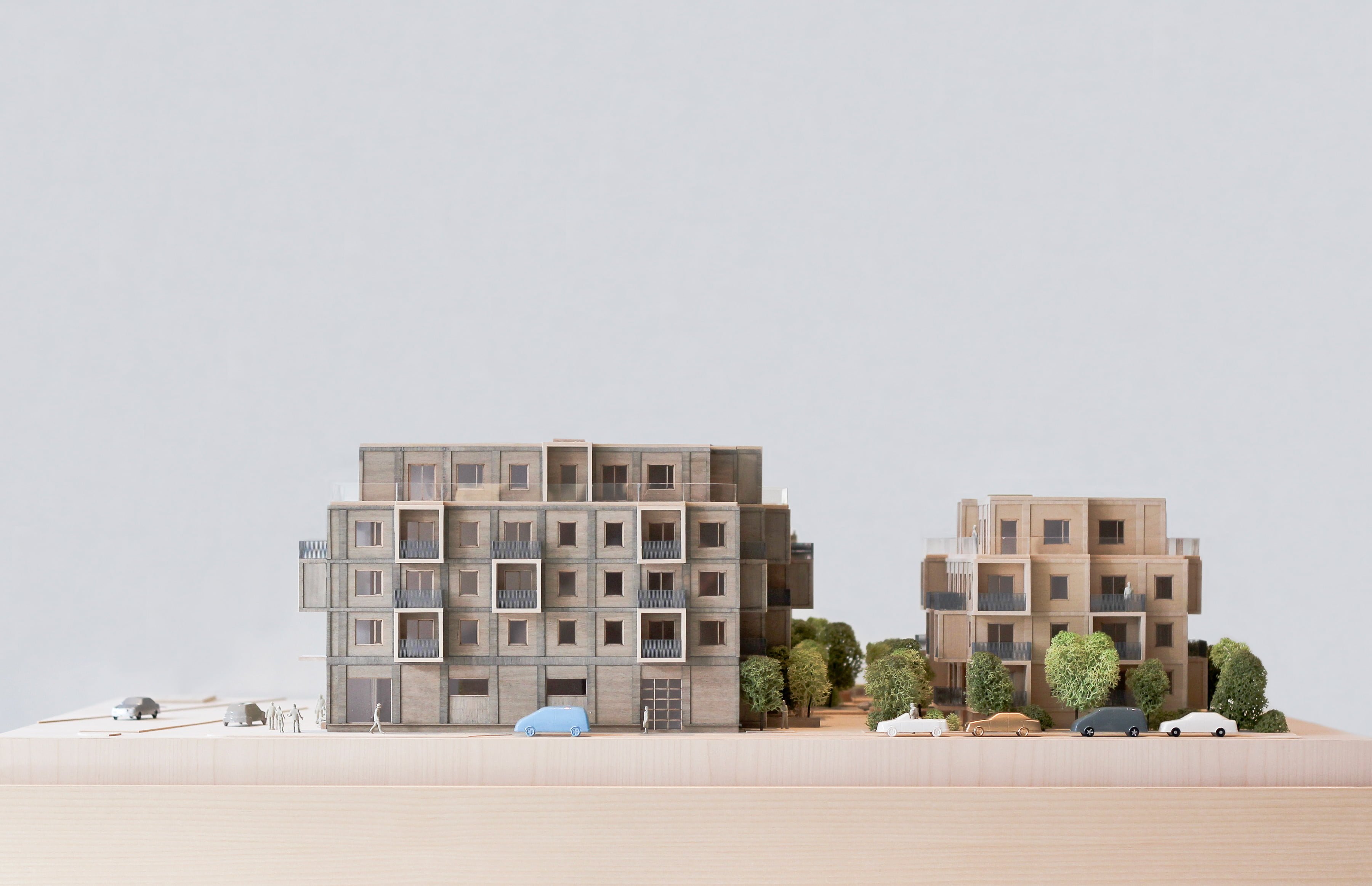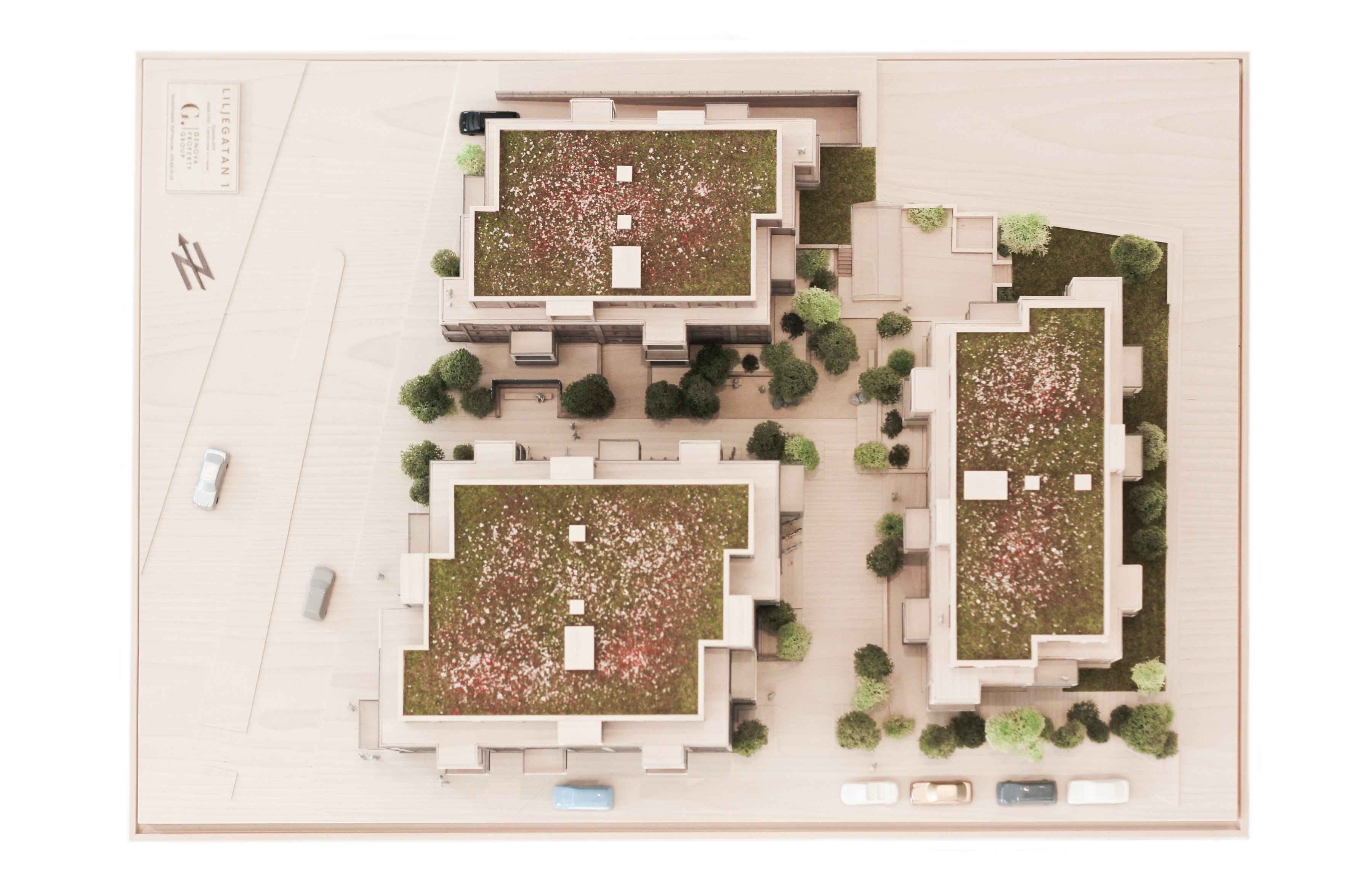 Three individuals
The three buildings have a shared vocabulary, with bay windows and brick facades. Small differences in proportions, colours, height and window placements generates a sophisticated variation within a common theme. The cluster of buildings can be seen as a family, that together creates a whole. The mutual turning and the volume composition generates a shape and a silhouette that varies from different angles and reproduces themes from its surroundings.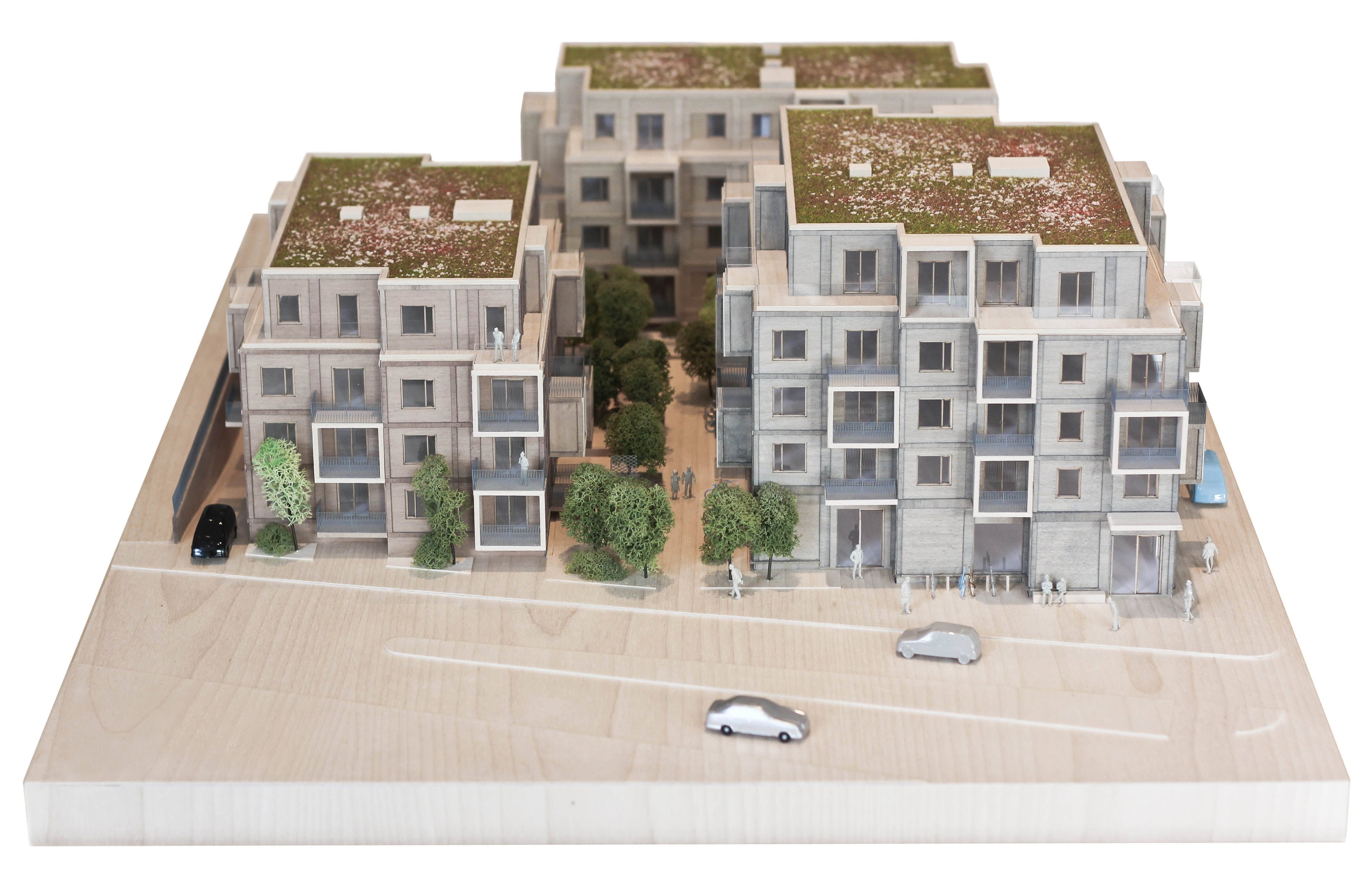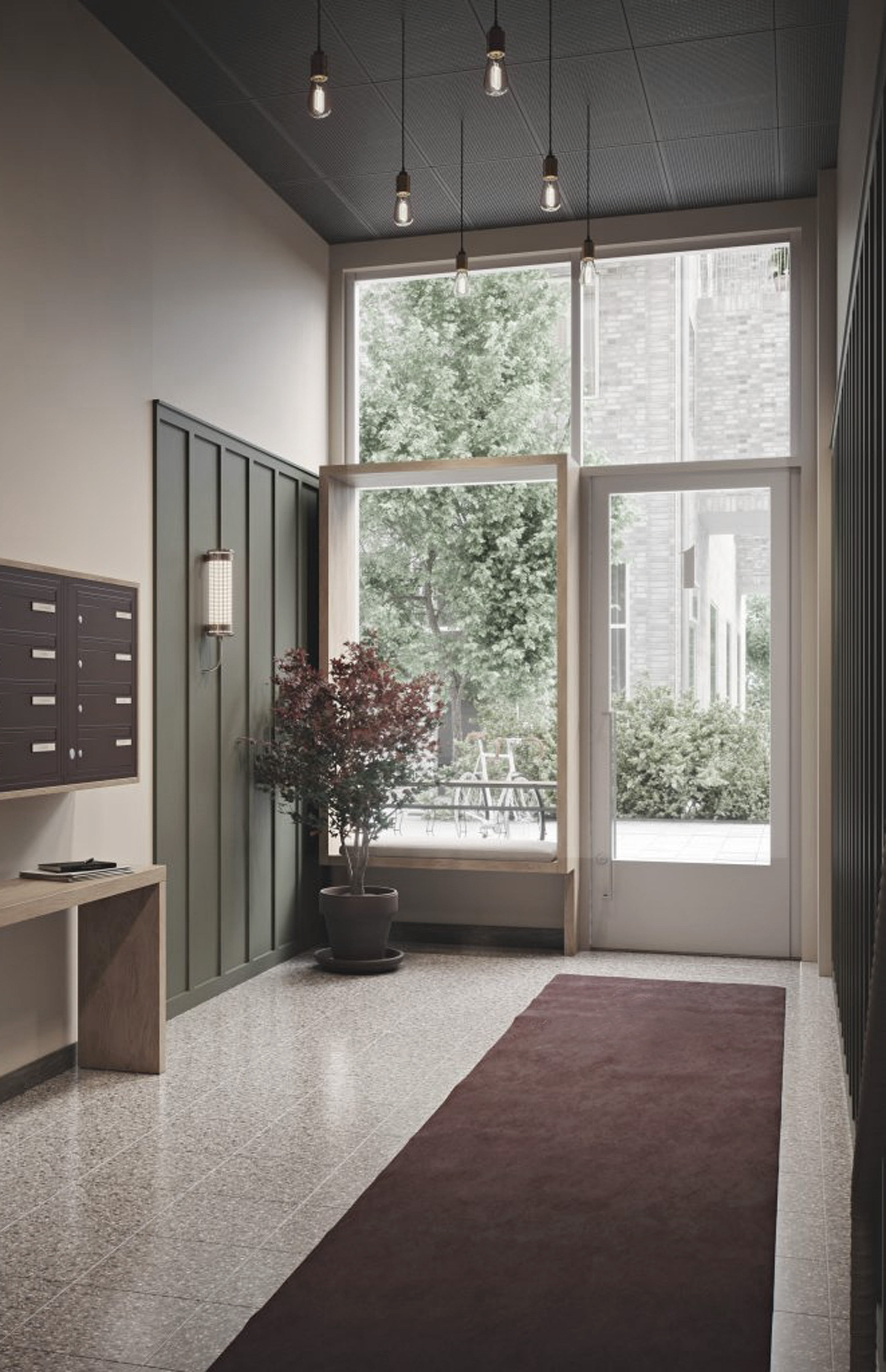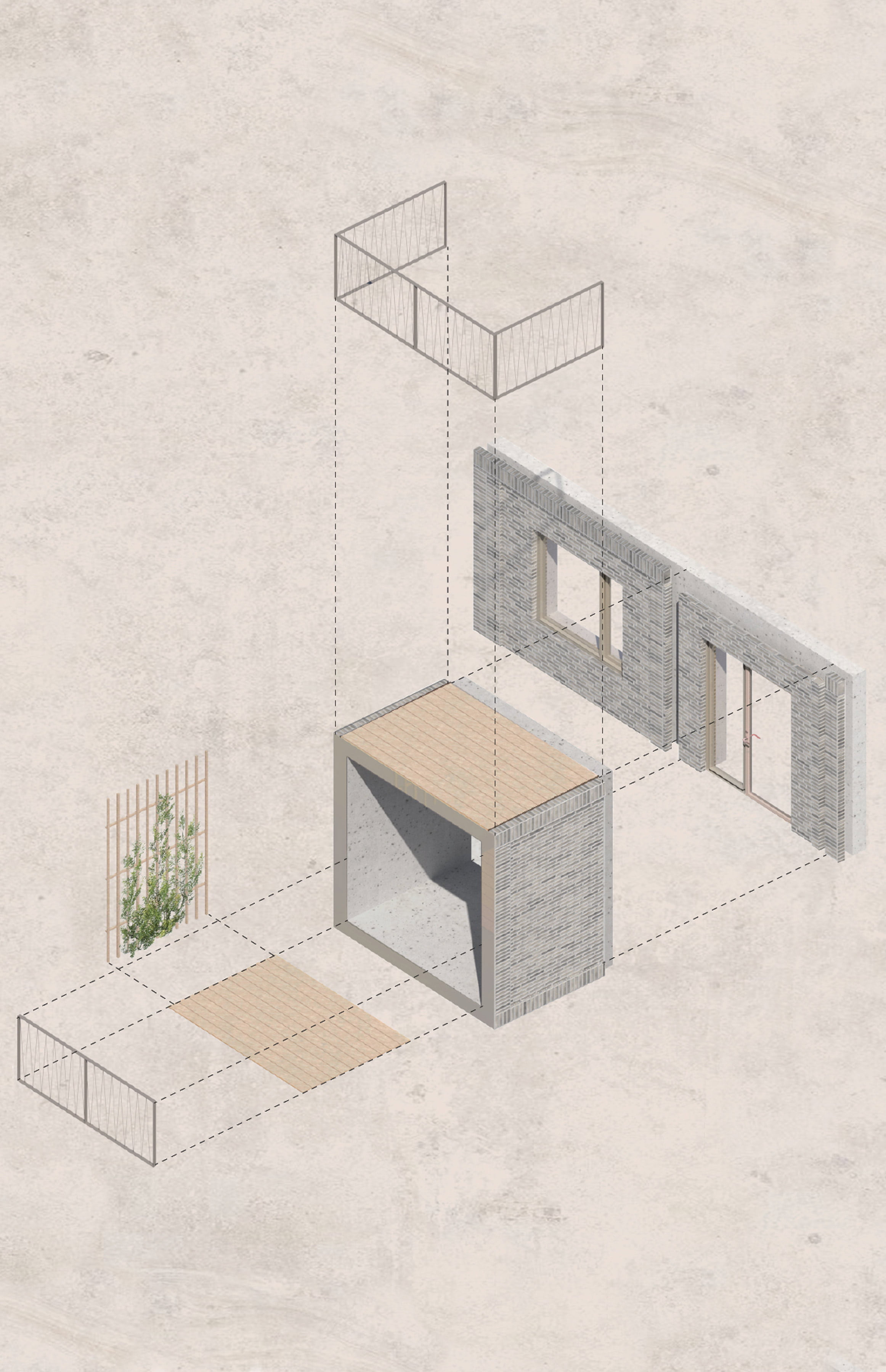 Material narrative
Genuine materials and trade expertise play a fundamental part in the project. The exteriors consist of natural materials: brick, in three different shades and burnings. The brick work is artisanally executed with classical masonry bonds and meticulous detailing. All 47 apartments have thoroughly crafted interiors where on-site carpentry work, wooden floors and natural stone are combined to stand the test of time. A focal point in the design is the common spaces, a gathering point in the home, where social content is combined with a calm and private character.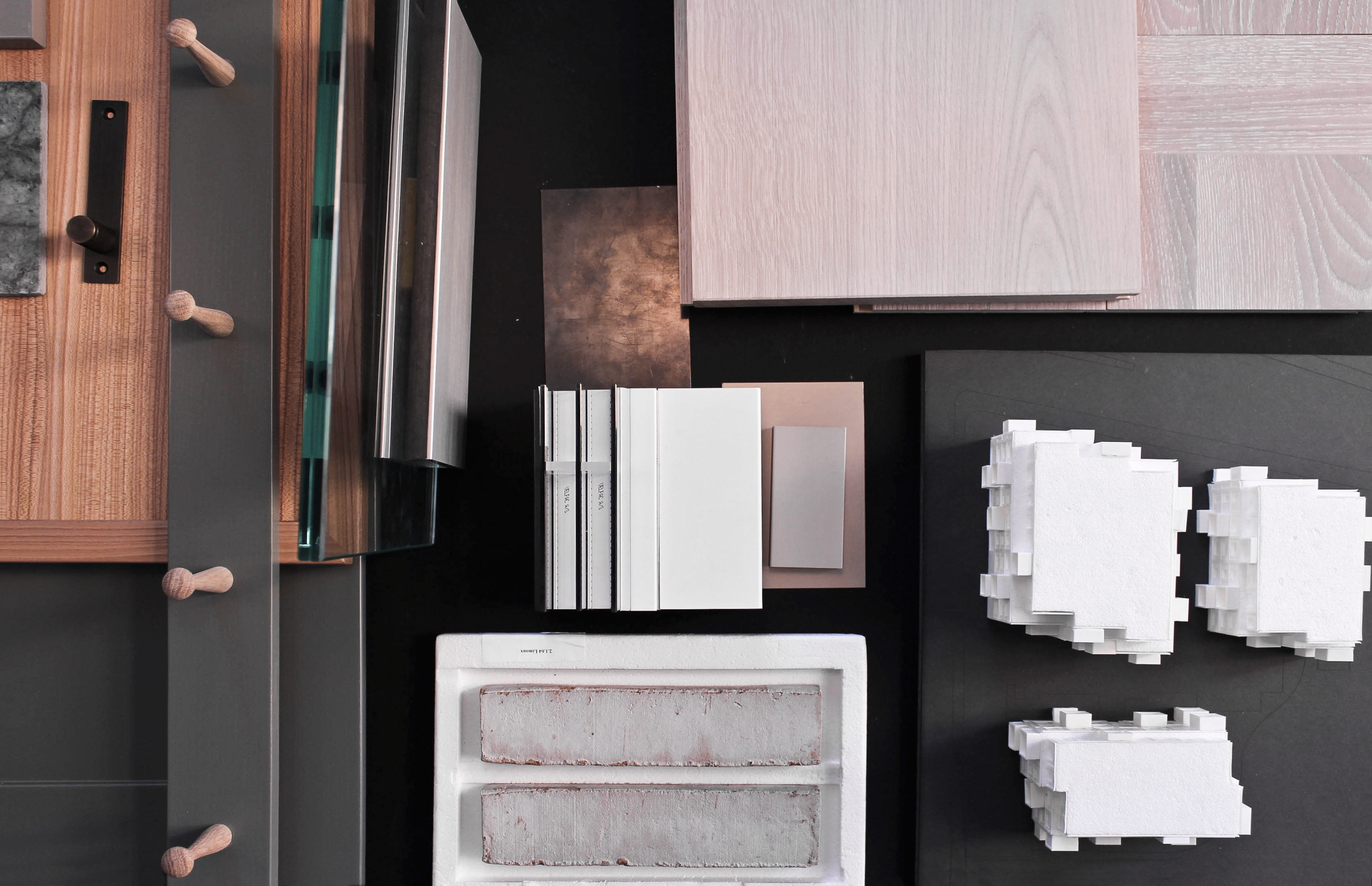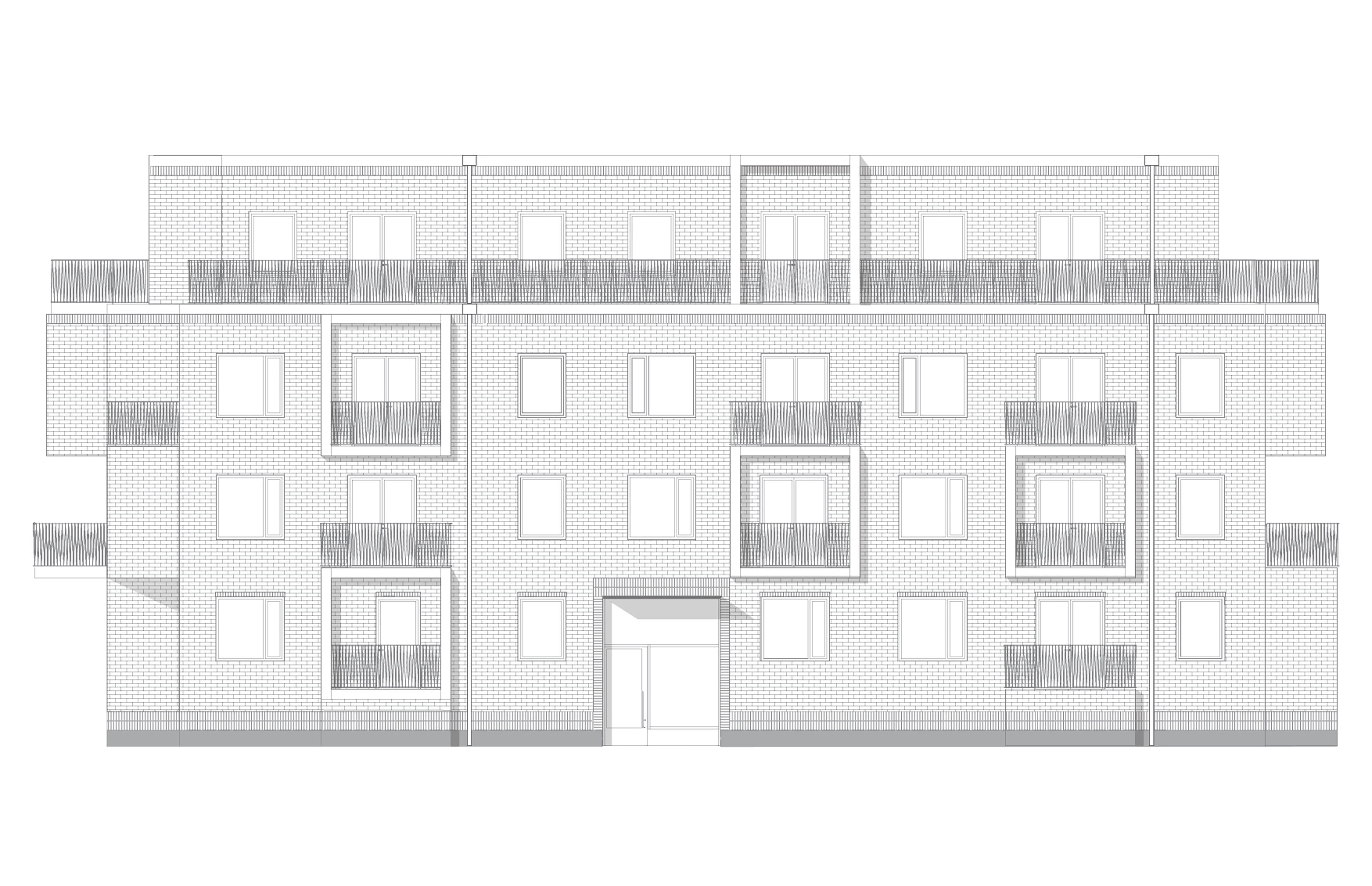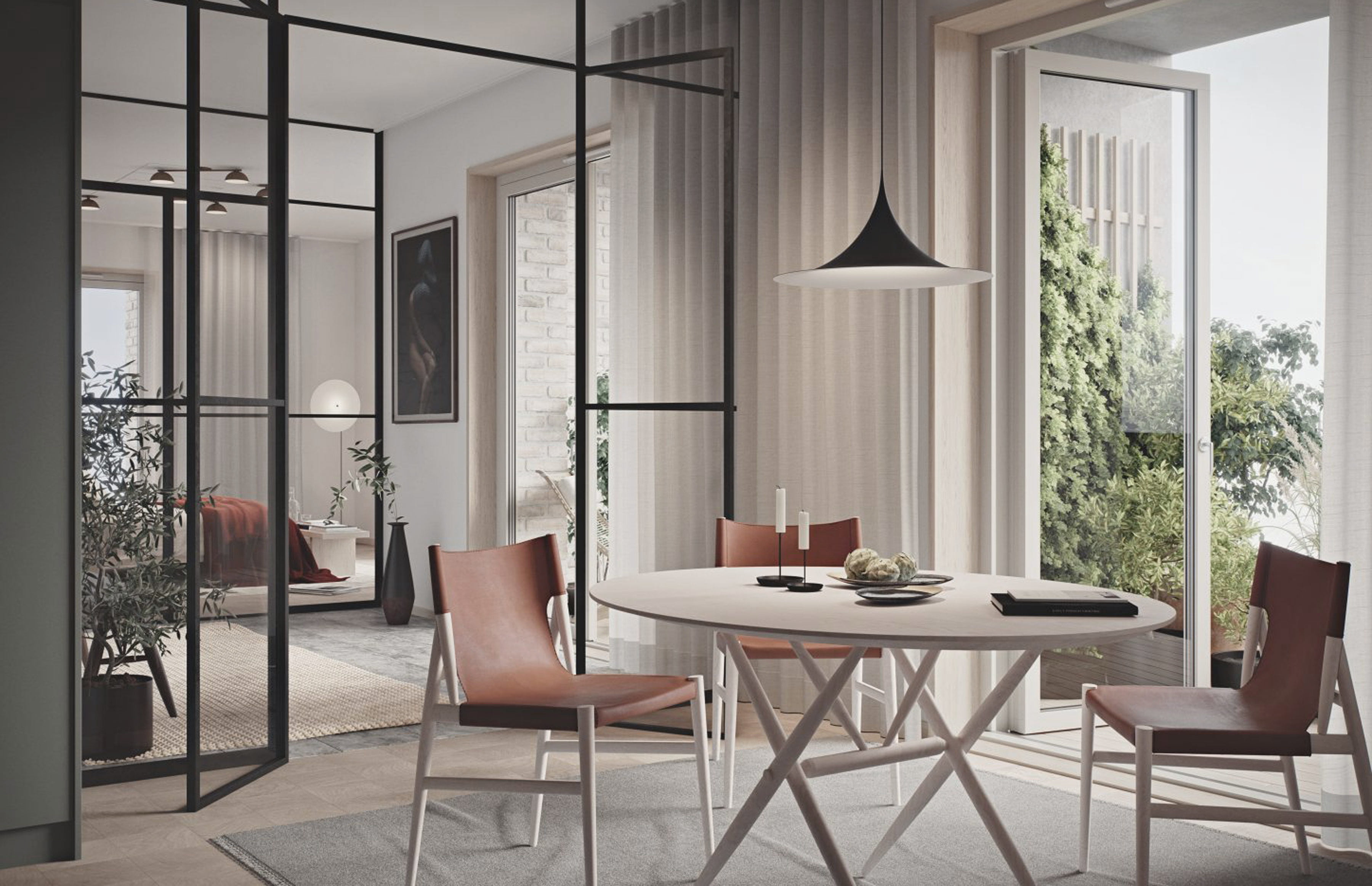 Daylight in everyday life
Working with daylight has been a key point in the design process of the apartments, allowing the residents to experience the shifting hues and quality of light changing throughout the day. Large windows reaching the floor combined with interior glass walls generates well-lit spaces. Many of the apartments are dual-aspect, set over the corners. Several apartment types also have at least two balconies with varying characteristics, facing different cardinal directions, adding space and outdoor areas.