Rasbranten
Stadshagen on western Kungsholmen in Stockholm is being transformed into a dense and integrated neighbourhood with mixed programmes, vivid parks and urban life. The area will become an extension of the dense inner city around Sankt Eriksgatan and Fleminggatan. In total, 1200 housing units are planned and Kjellander Sjöberg along with Byggnadsfirman Erik Wallin are developing two residential blocks in the first phase.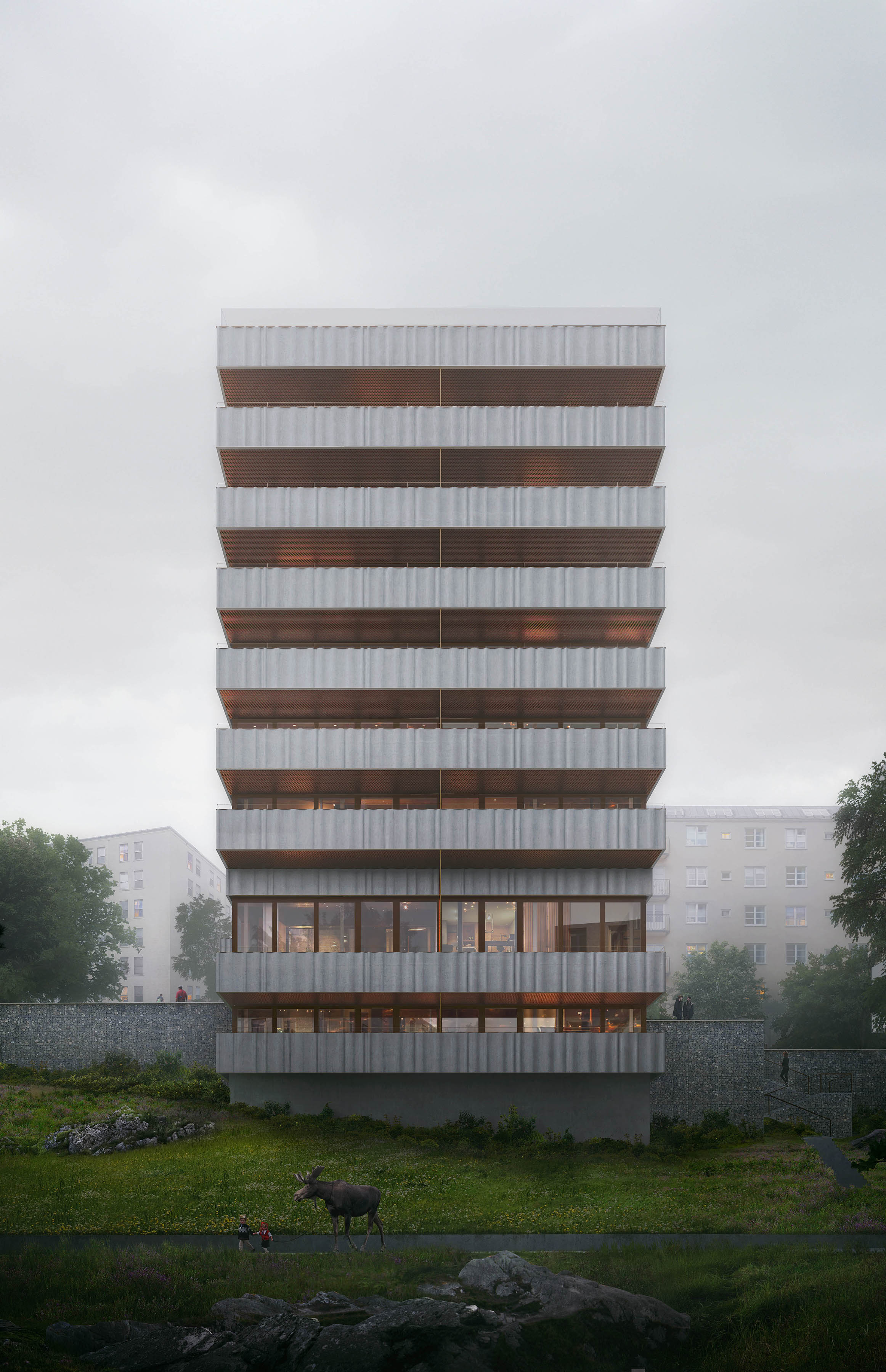 Stadshagsberget – where urbanity meets nature
The proposal consists of two residential edifices, placed organically in the slope towards the Karlberg canal. In addition to the two housing volumes, the block consists of seven buildings and longitudinal park paths linking Stadshagsvägen to the water. By intertwining the urban fabric with nature, an interesting transition and new movement patterns are created.
A bustling green urban life
Through open commercial units on the ground floors, the vision is to create a hub for the residents in the entire area. Between the buildings, intimate spaces and squares are created. In the south-eastern corner blocks, adjacent to the new school, the city of Stockholm is planning for a theme playground – Stadshagsparken.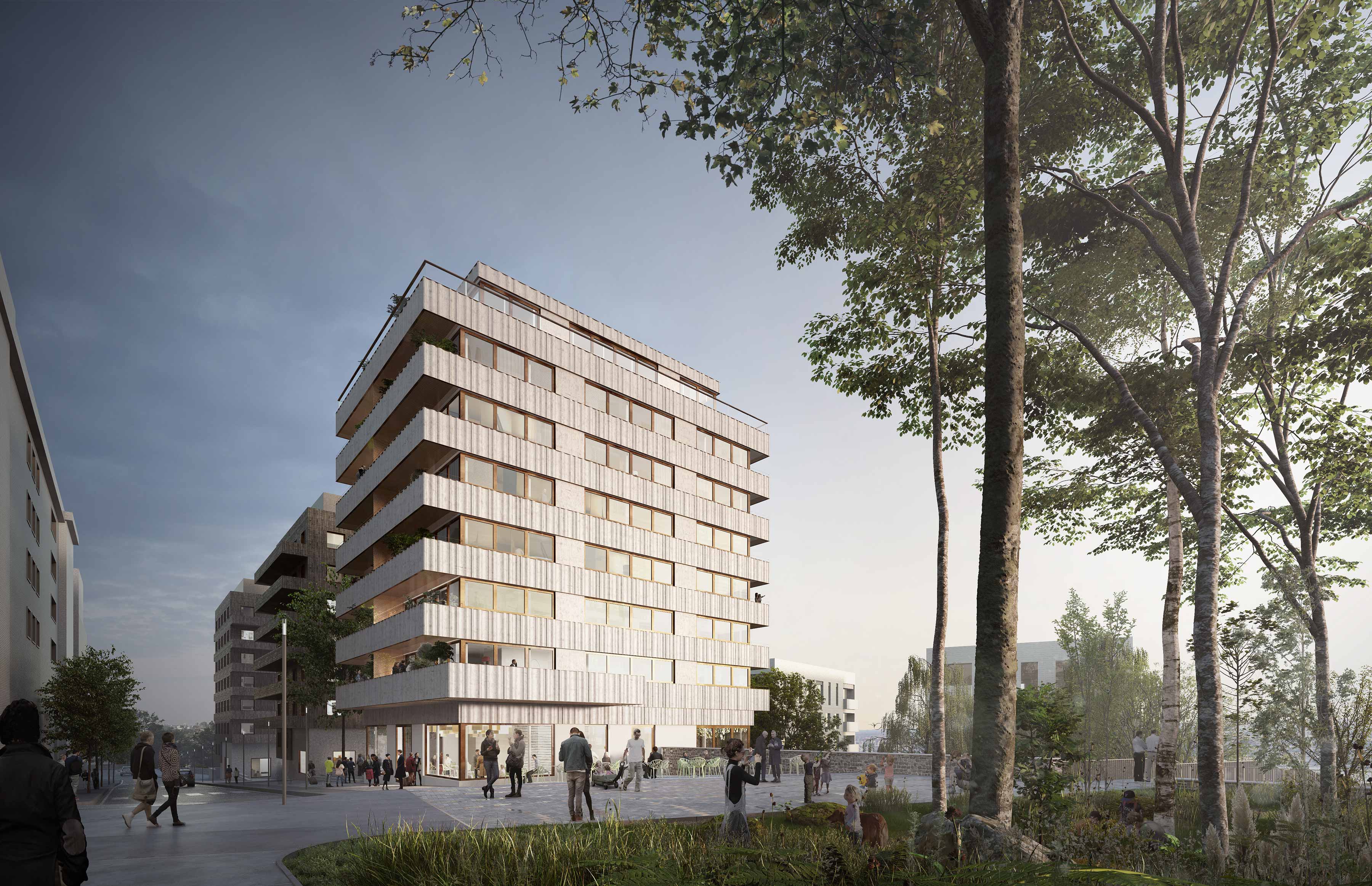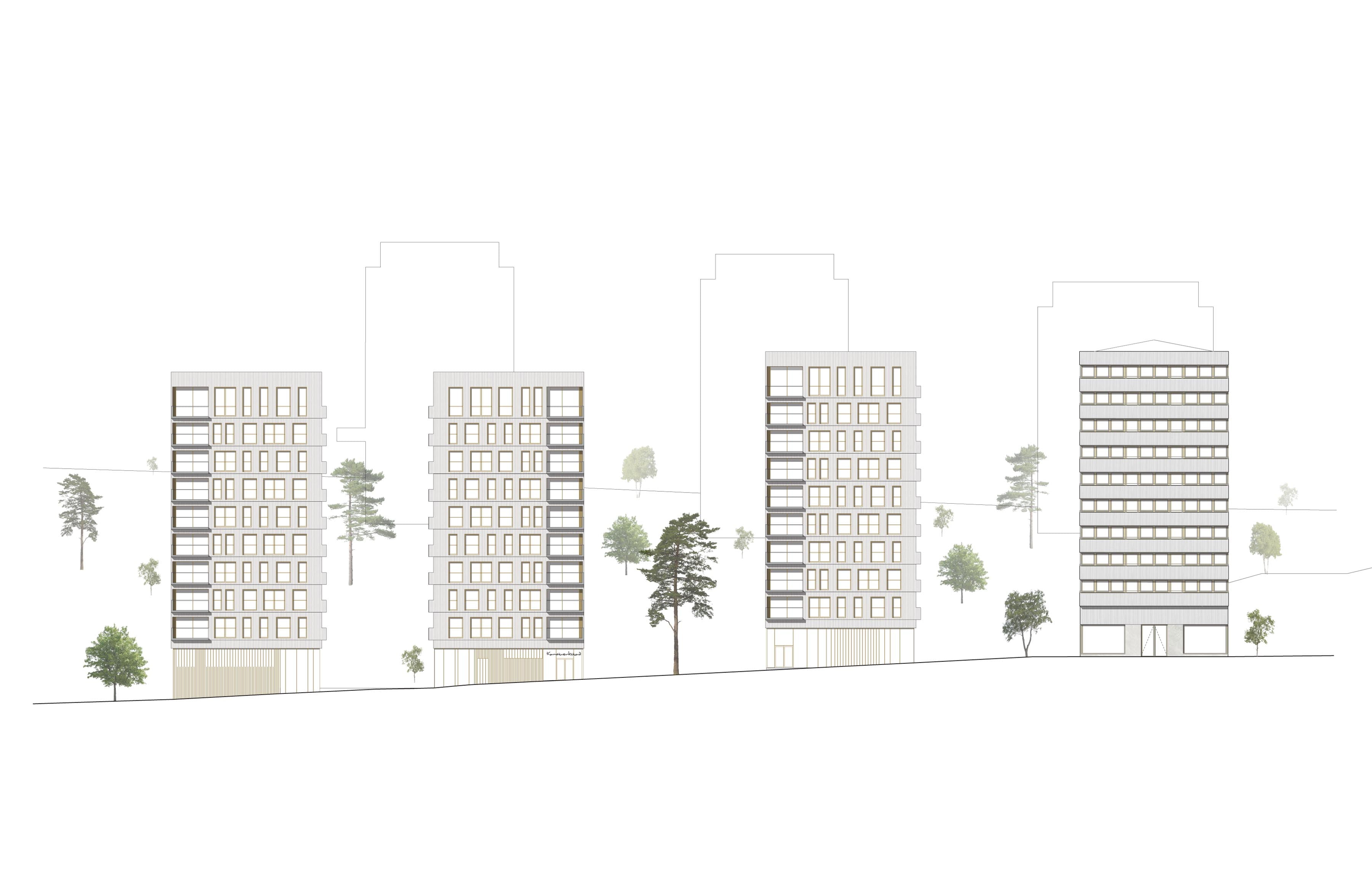 Mini-studios and efficient floor plans
The housing units consist mainly of one- and two-room mini-studio, with efficient floor plans and well-designed interiors. The facades are characterized by light concrete with an undulating textile structure. The horizontal wall-to-wall windows, with large glazed areas and low sills, create a connection to the surroundings and provide rich daylight conditions in the apartments. The combination of concrete and continuous windows creates a balance between mass and lightness.