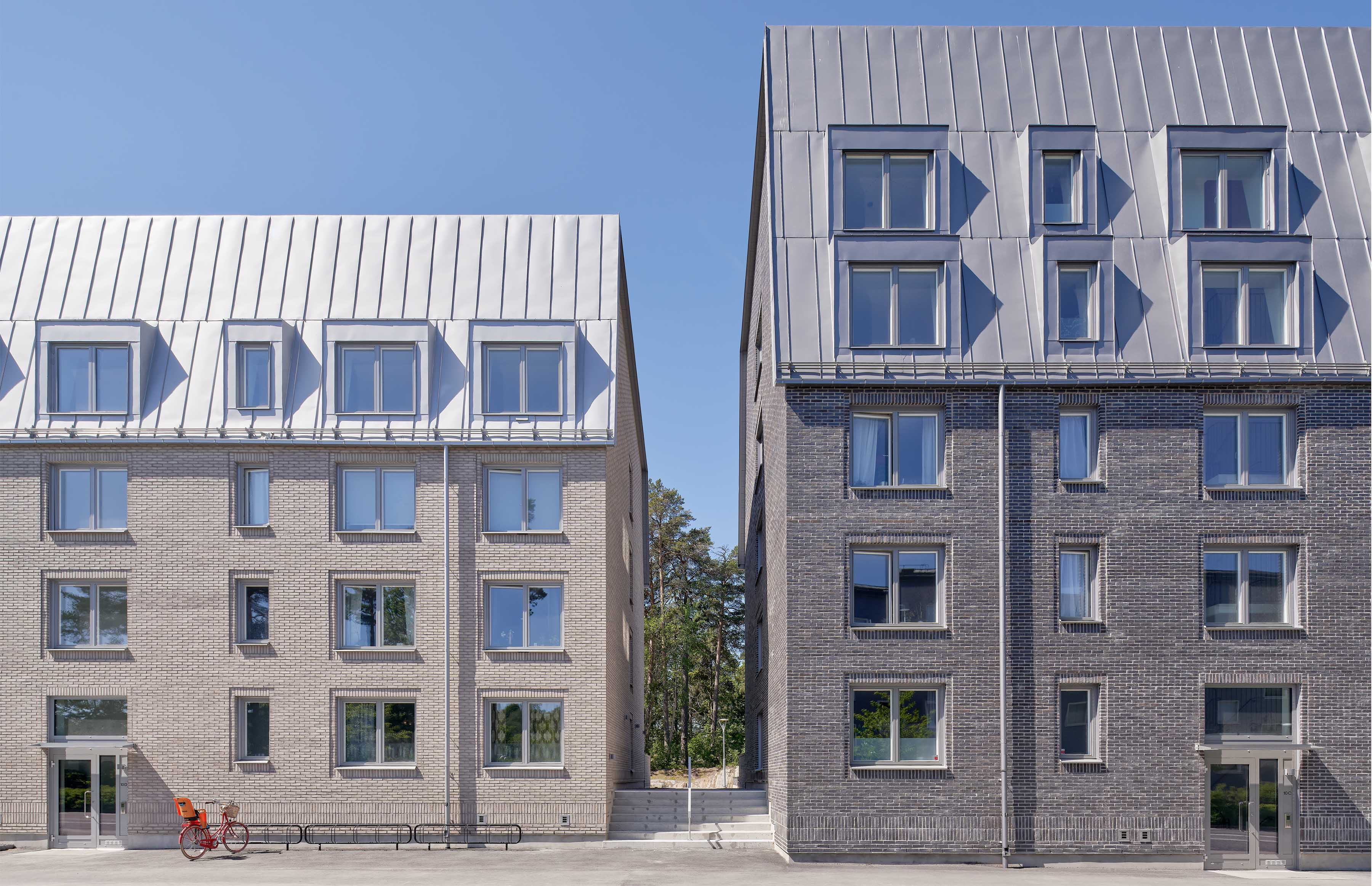 Dalens park
The project is located in the characteristic mixed district of Gamla Enskede. The site, bordering the Dalen woods, overlooks Åstorpsringen, which passes around the residential area of Dalen and Dalen's Hospital. The city's vision for Åstorpsringen is of a development towards a more coherent street character.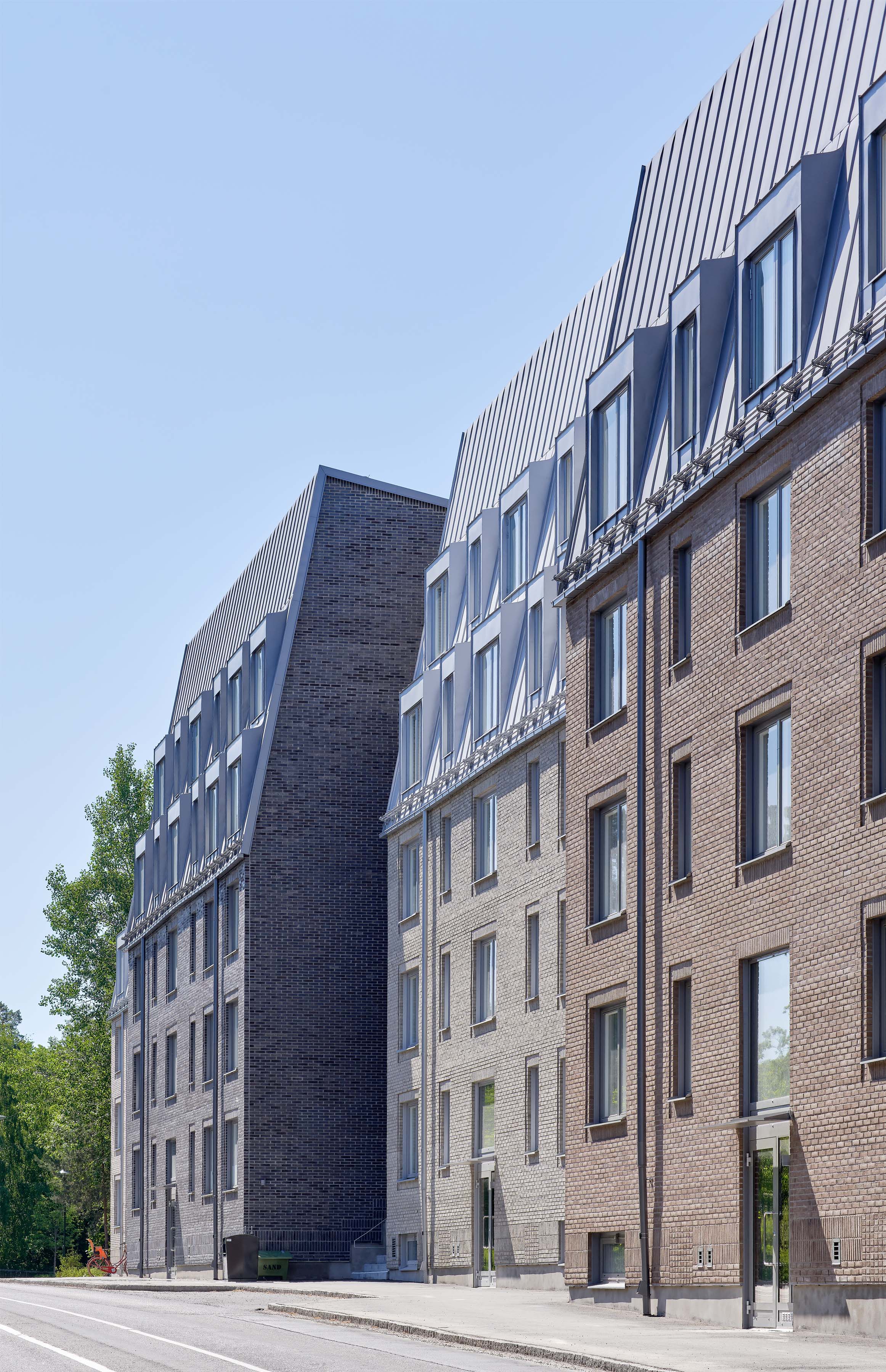 A balanced urban scale
KS design for Dalen aims to increase the intensity of the urban setting while keeping a balanced scale and detailing that adds new qualities and matches the established identity of the neighbourhood. The architecture is distinctive with its own expression and robust materials. The starting point is to create clarity in the relationship between the private and common, with well-defined urban spaces and an increased sense of belonging.
The buildings are set to line the street, in order to preserve the adjoining park. The houses are slightly staggered which creates a variety of outdoor spaces.
The four buildings relate to the residential building across the street, together forming a whole, a cluster that becomes more than the sum of its parts.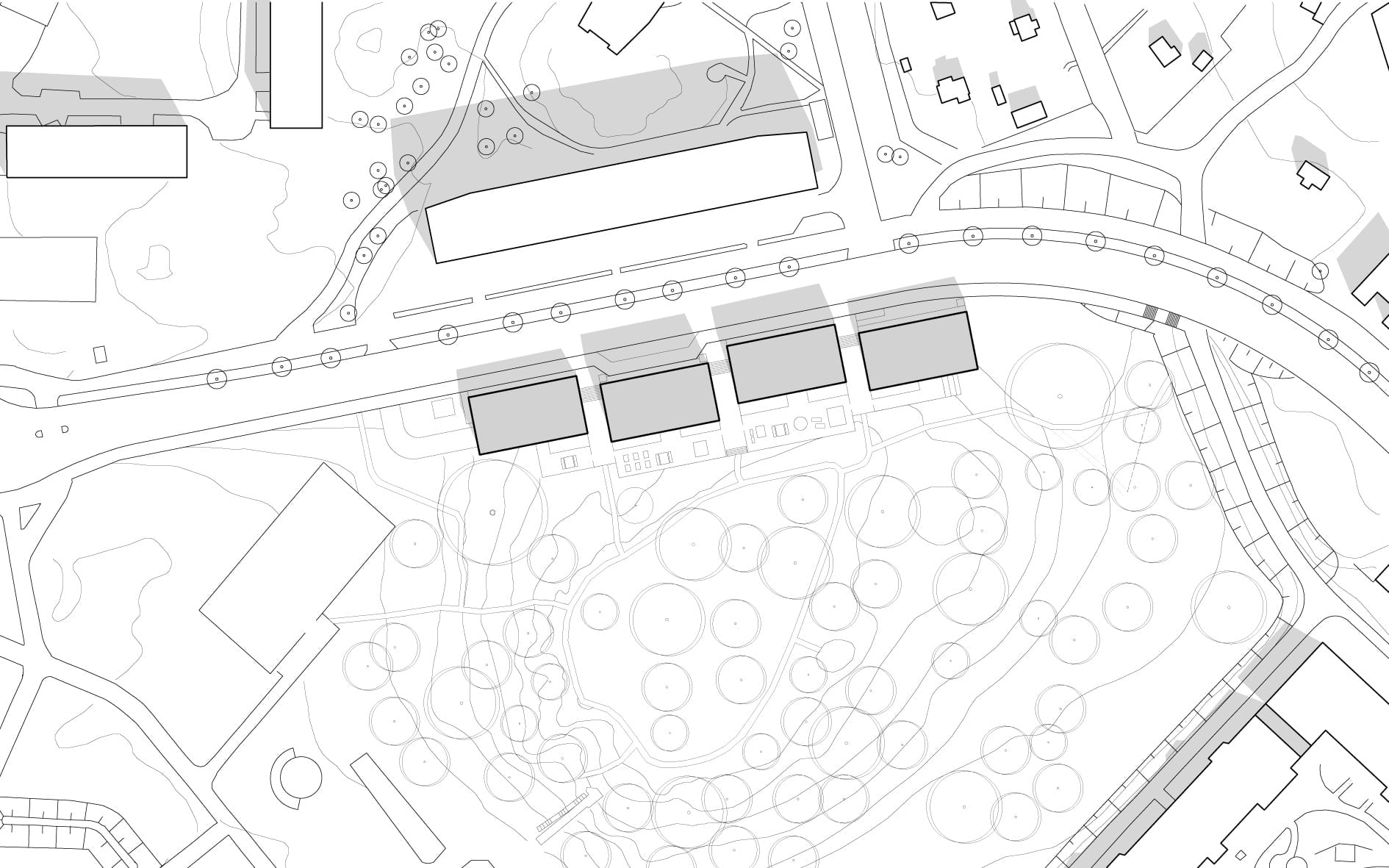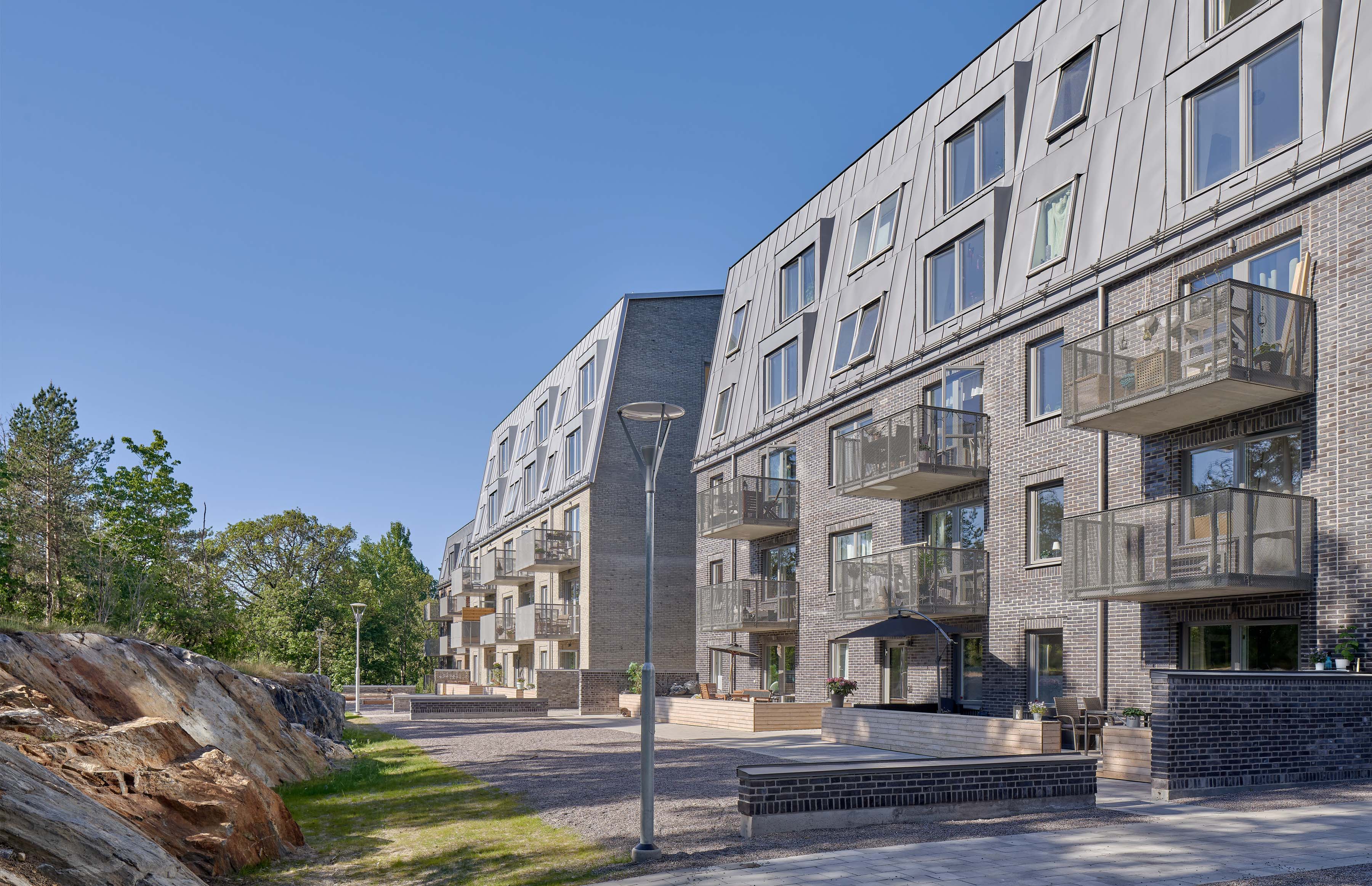 Public connections
An important part of the design is to ensure the public connection to the recreational green area. Dalens Park is divided into four separate shorter buildings which allows for the park to be visible and accessible from the street. The passages between the houses are lit and create inviting spaces, inhabited and safe, with paths connecting to the park. The proposal adds smaller activity areas for adventure play and social spaces to the park.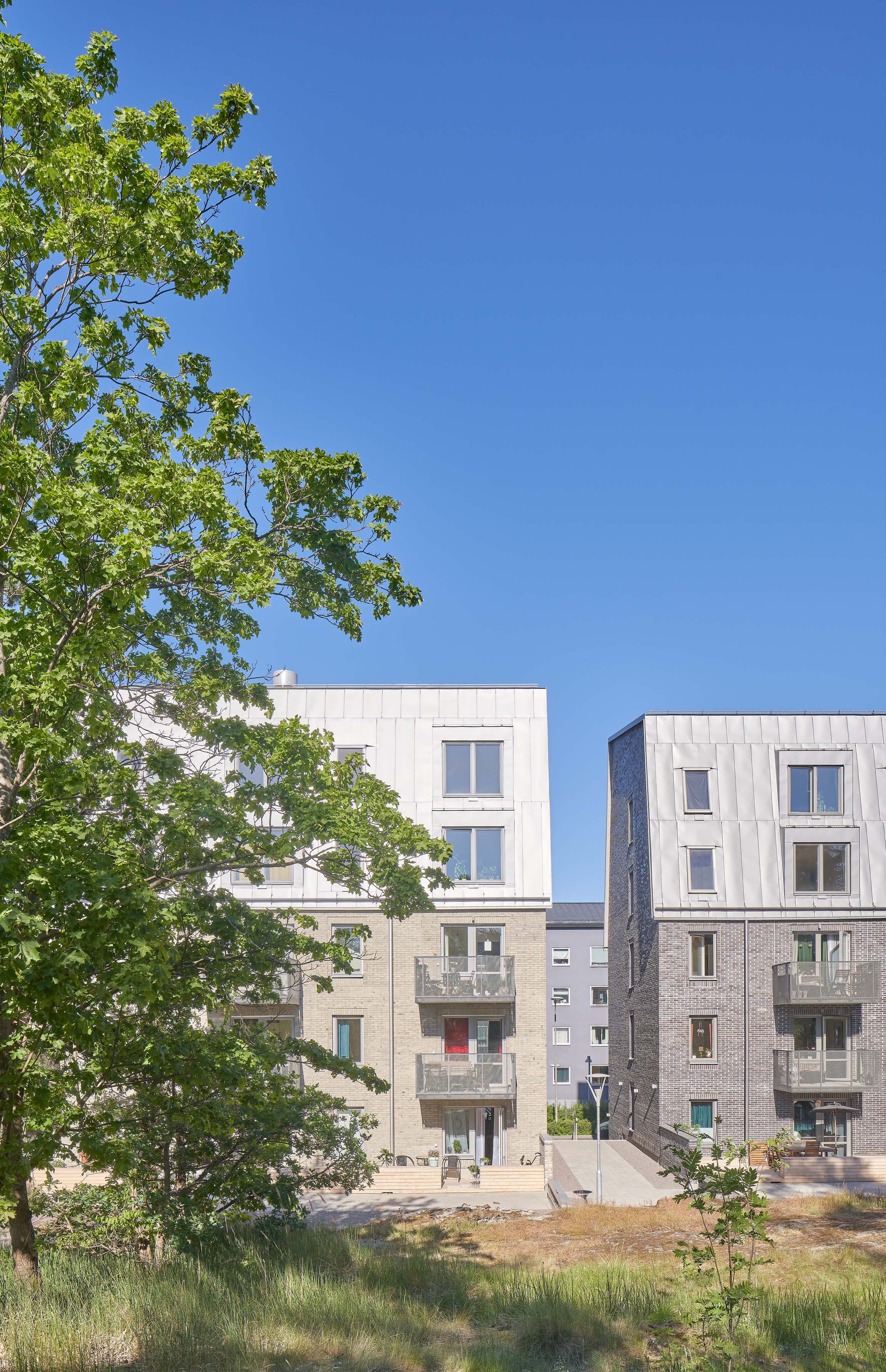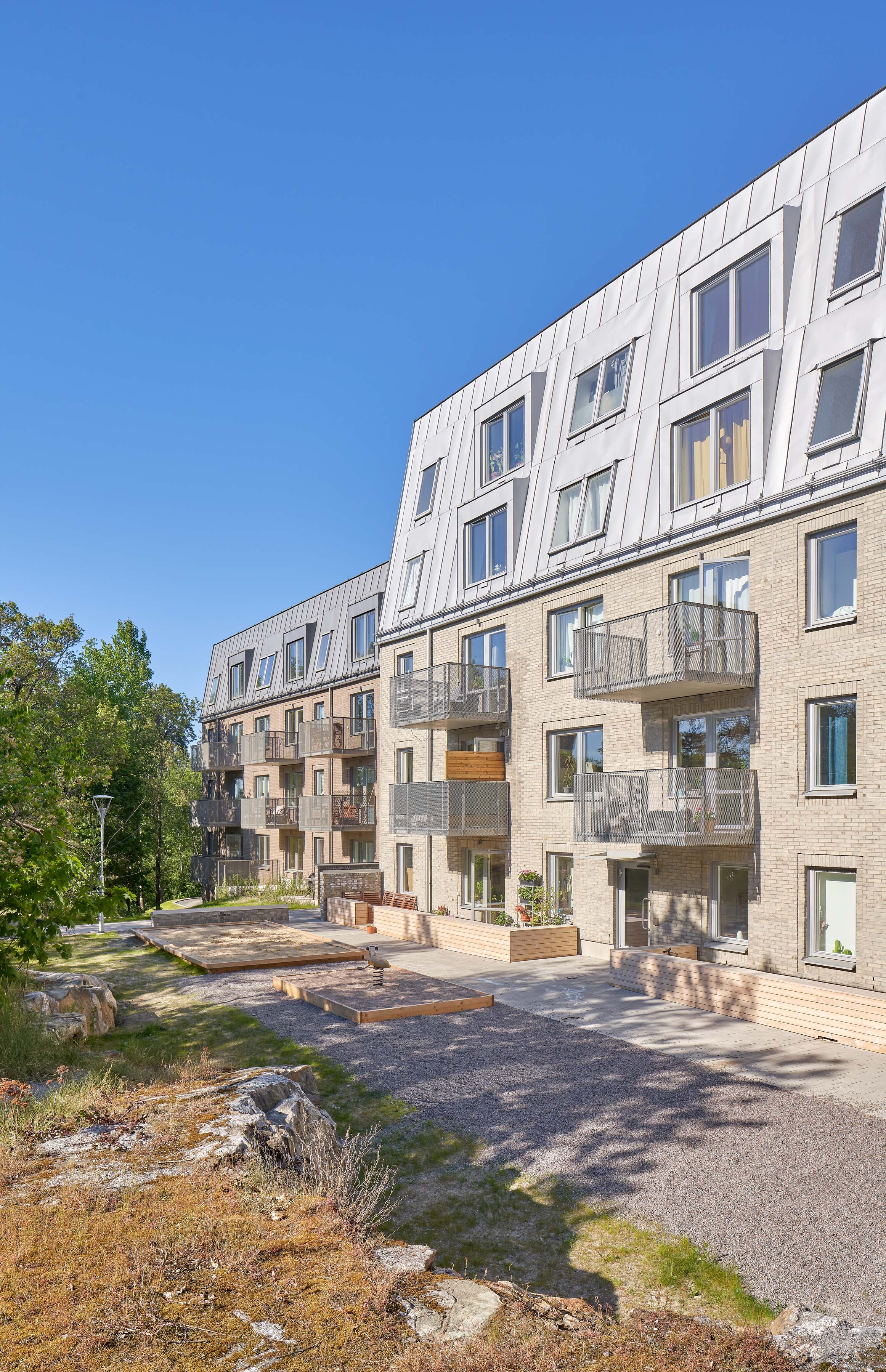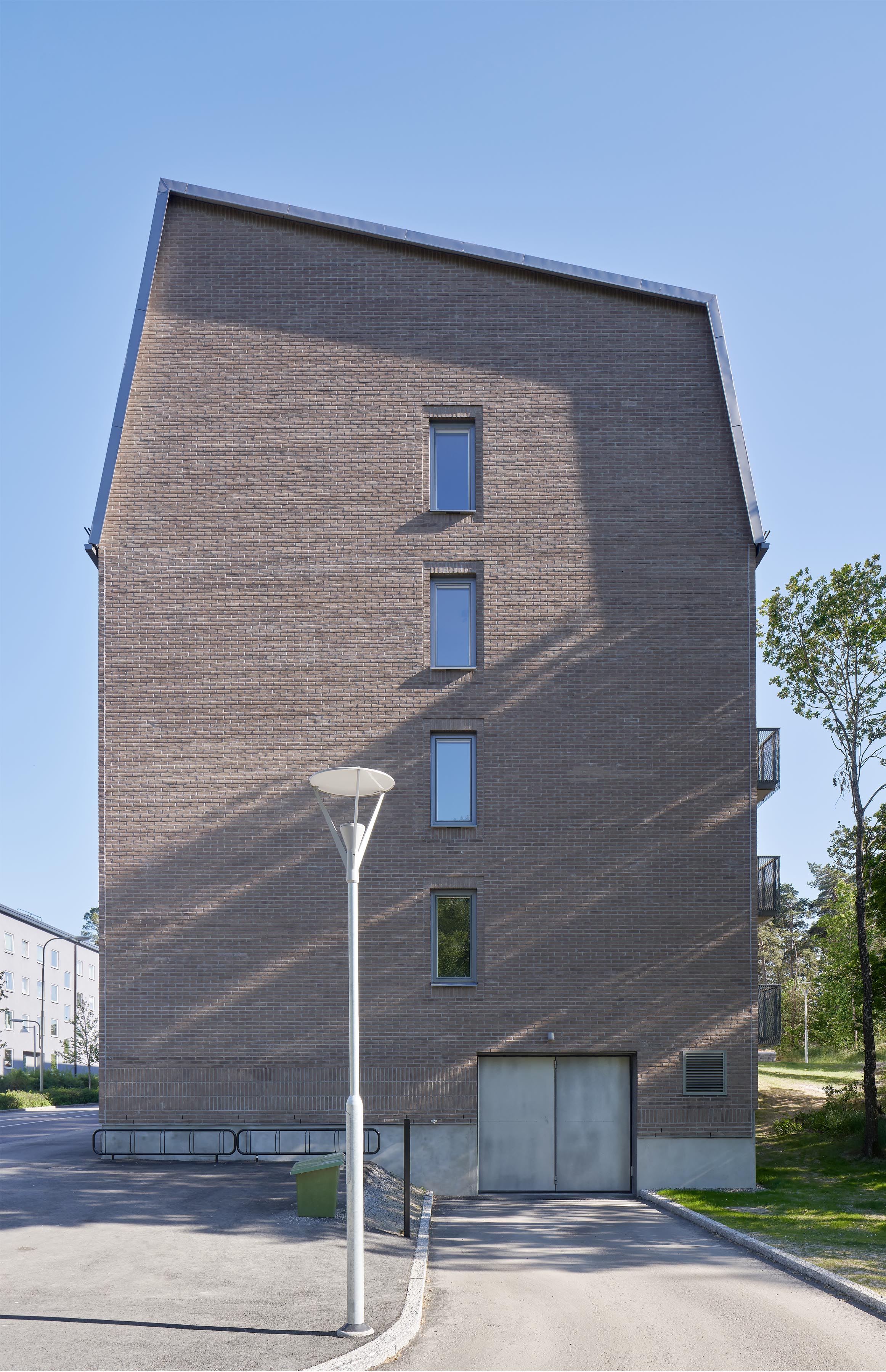 Flexibility for future opportunities
The entrances are visibly articulated towards the street. The design has an inherent flexibility for future changes and needs. The northern and southern buildings are designed – in both façade and floor plan – to enable future public use of the ground floor, where most of the potential for public premises are.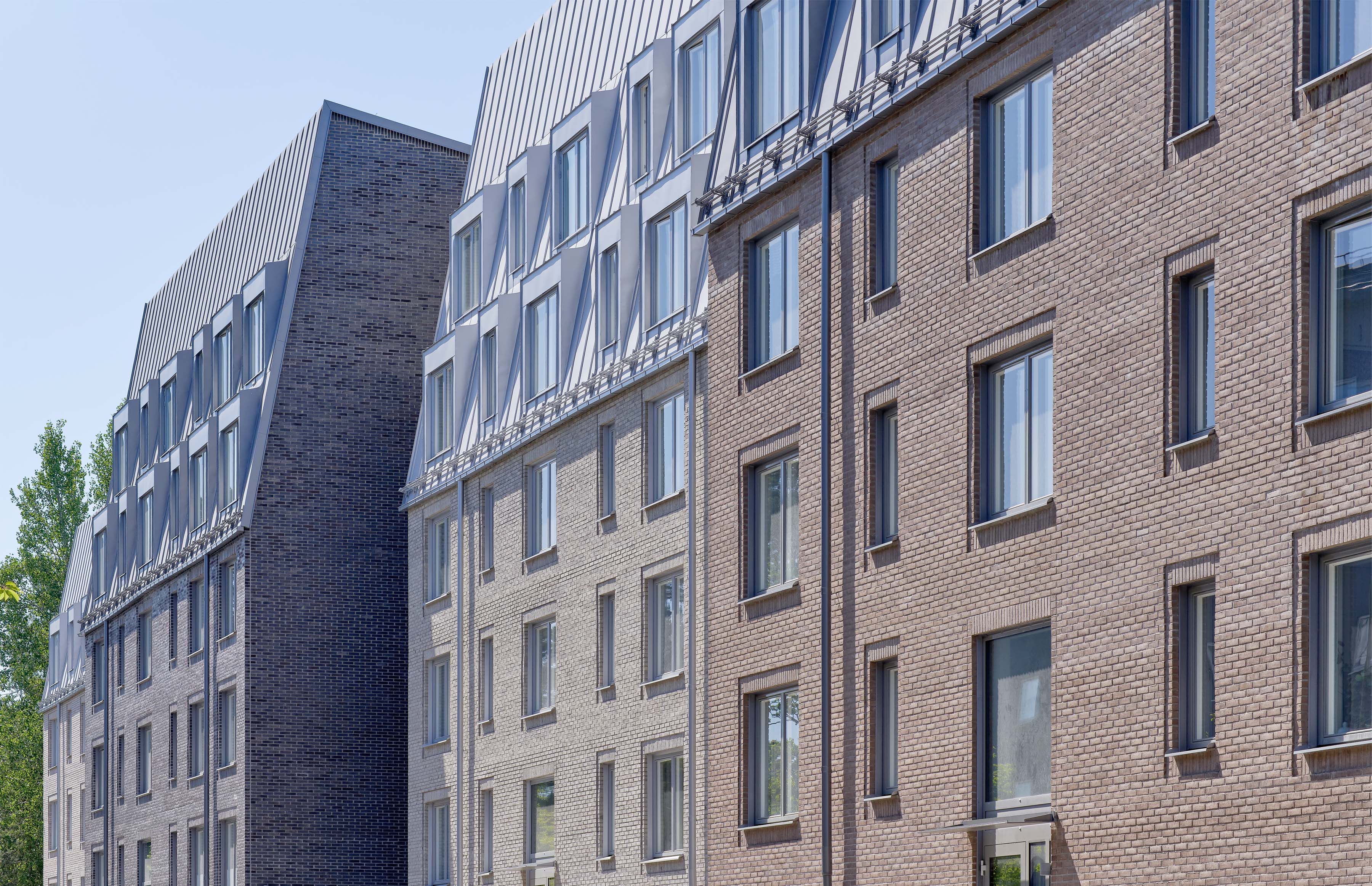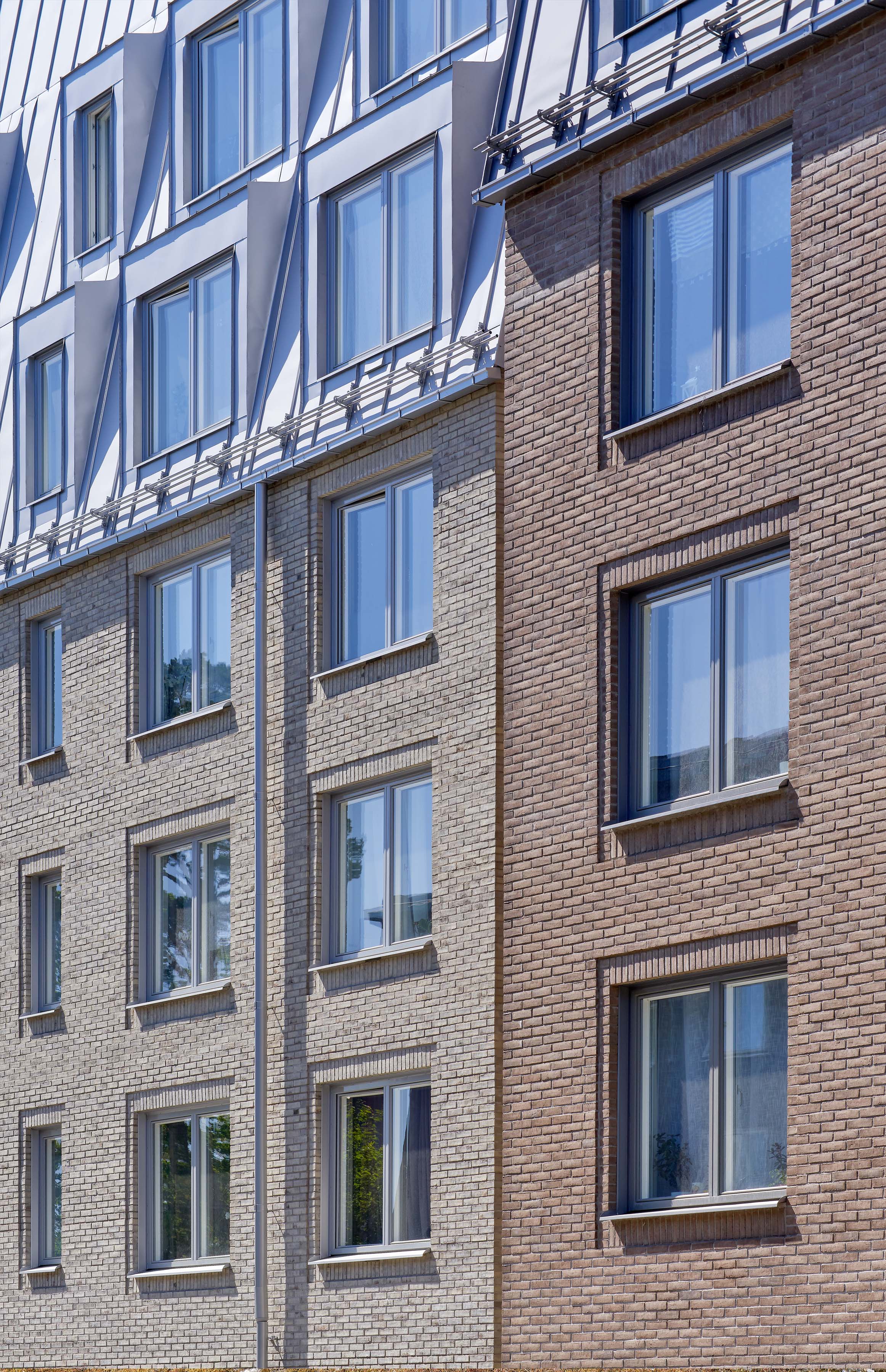 Solid materials, variety and rhythm
The houses vary in two different heights of four and five floors, interacting with surrounding buildings in scale. The steep and visible roof landscape contributes to the liveliness and architecture of the streetscape. The houses' solid materials vary in structure and colour. The street side and gables have brick facades with vertical fields, relief and patterns in different complementary colour combinations. The buildings' generous balconies facing the park have beautiful bronze-coloured anodized balcony fronts in perforated sheet metal.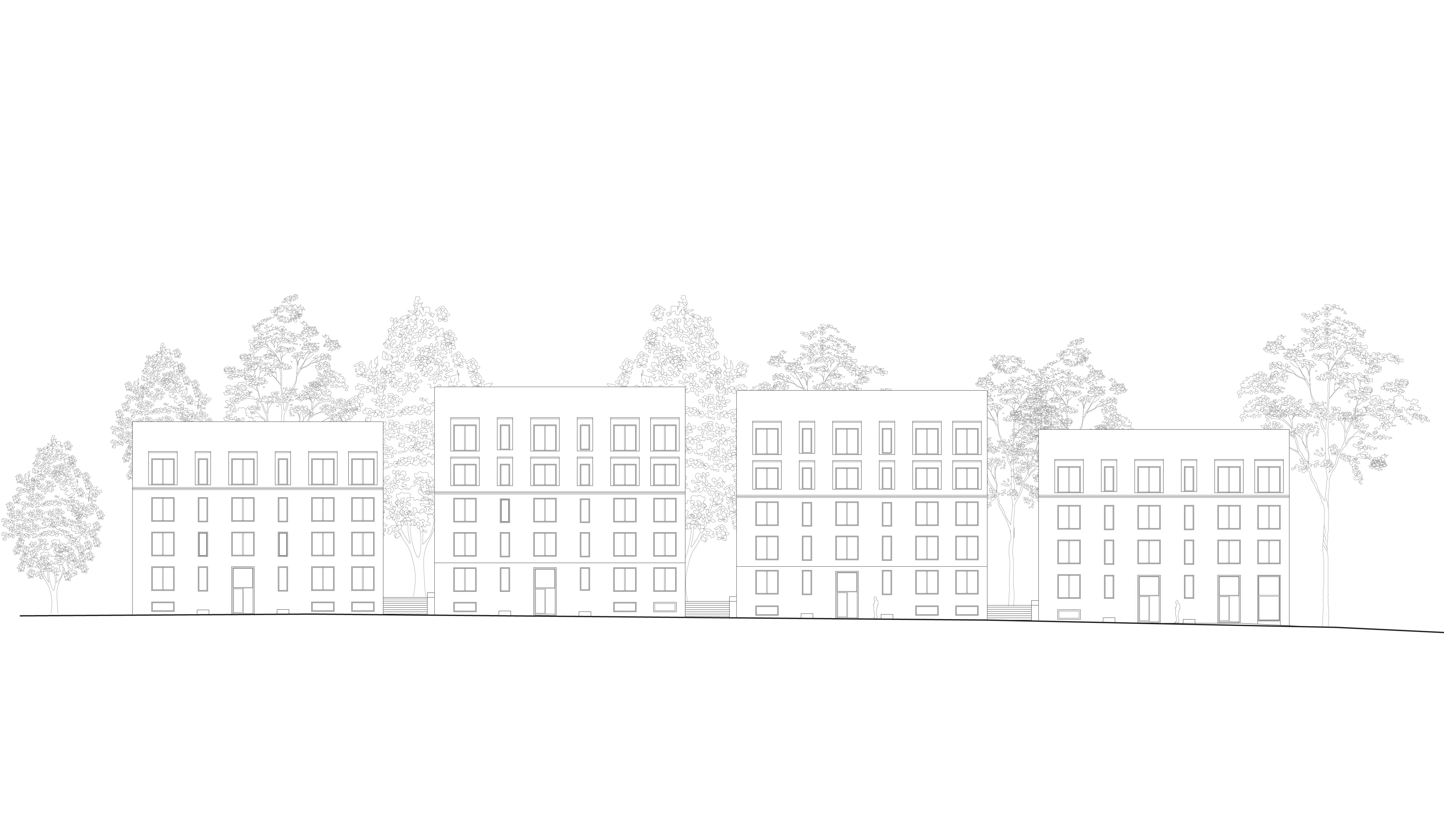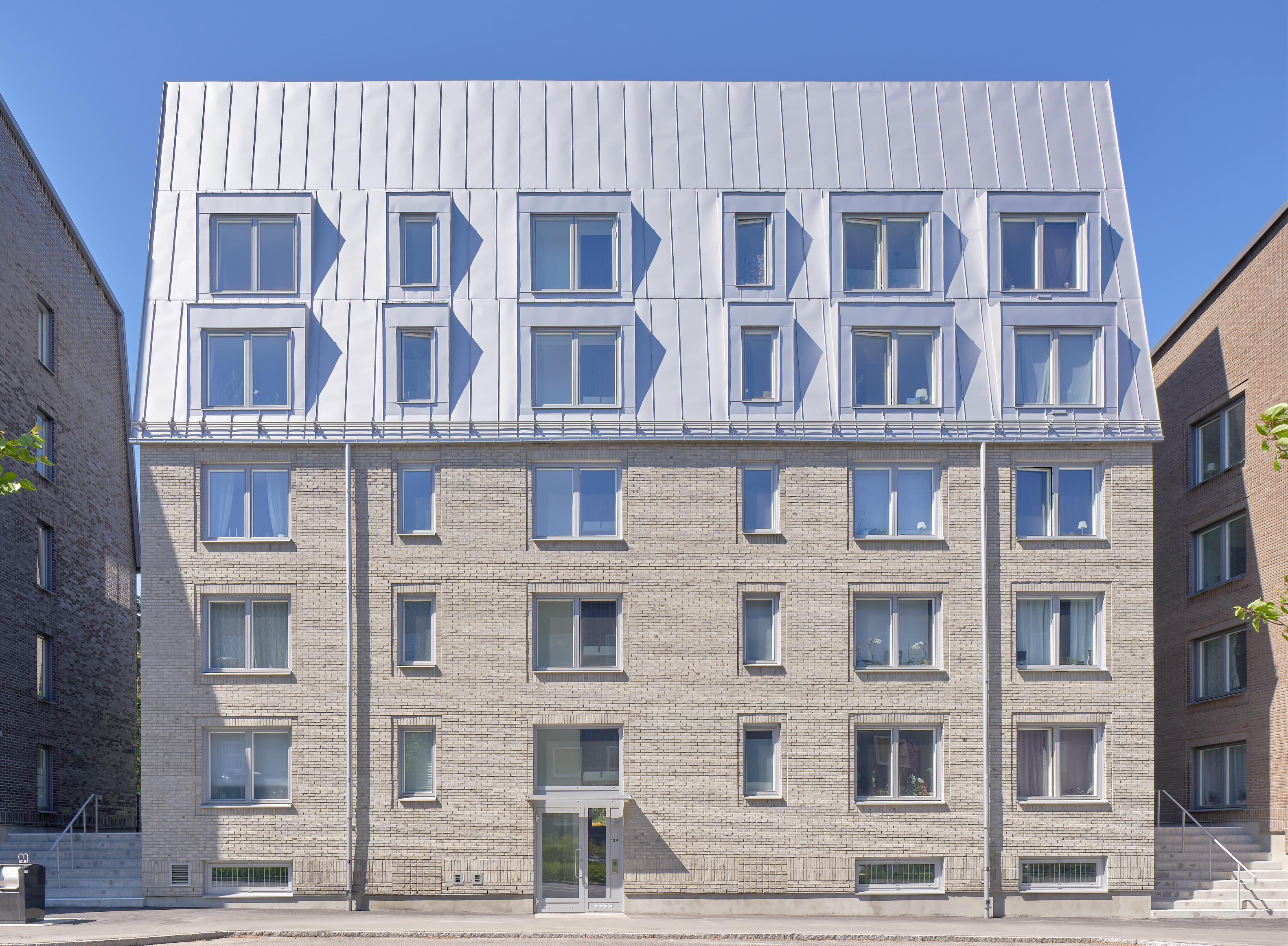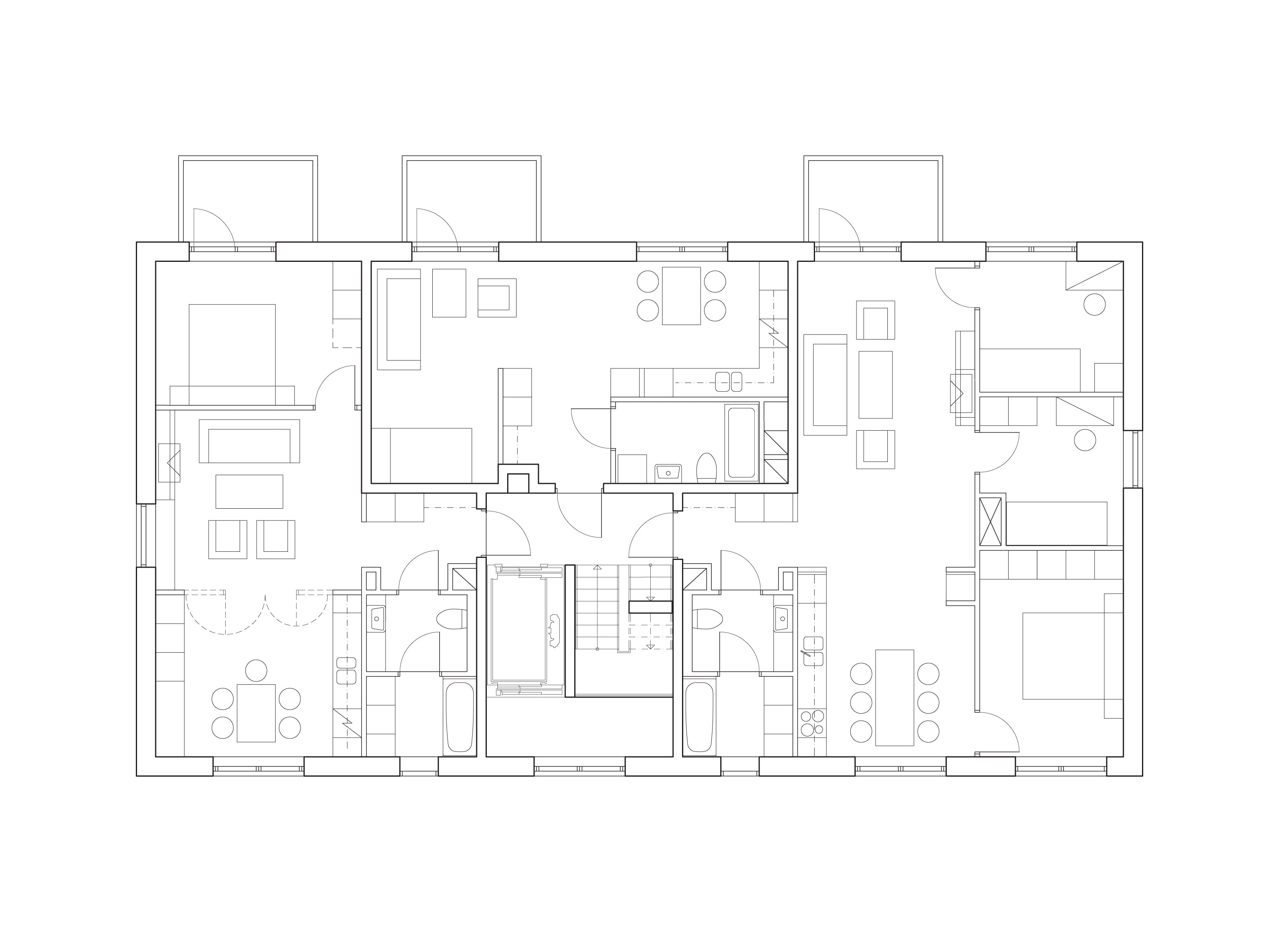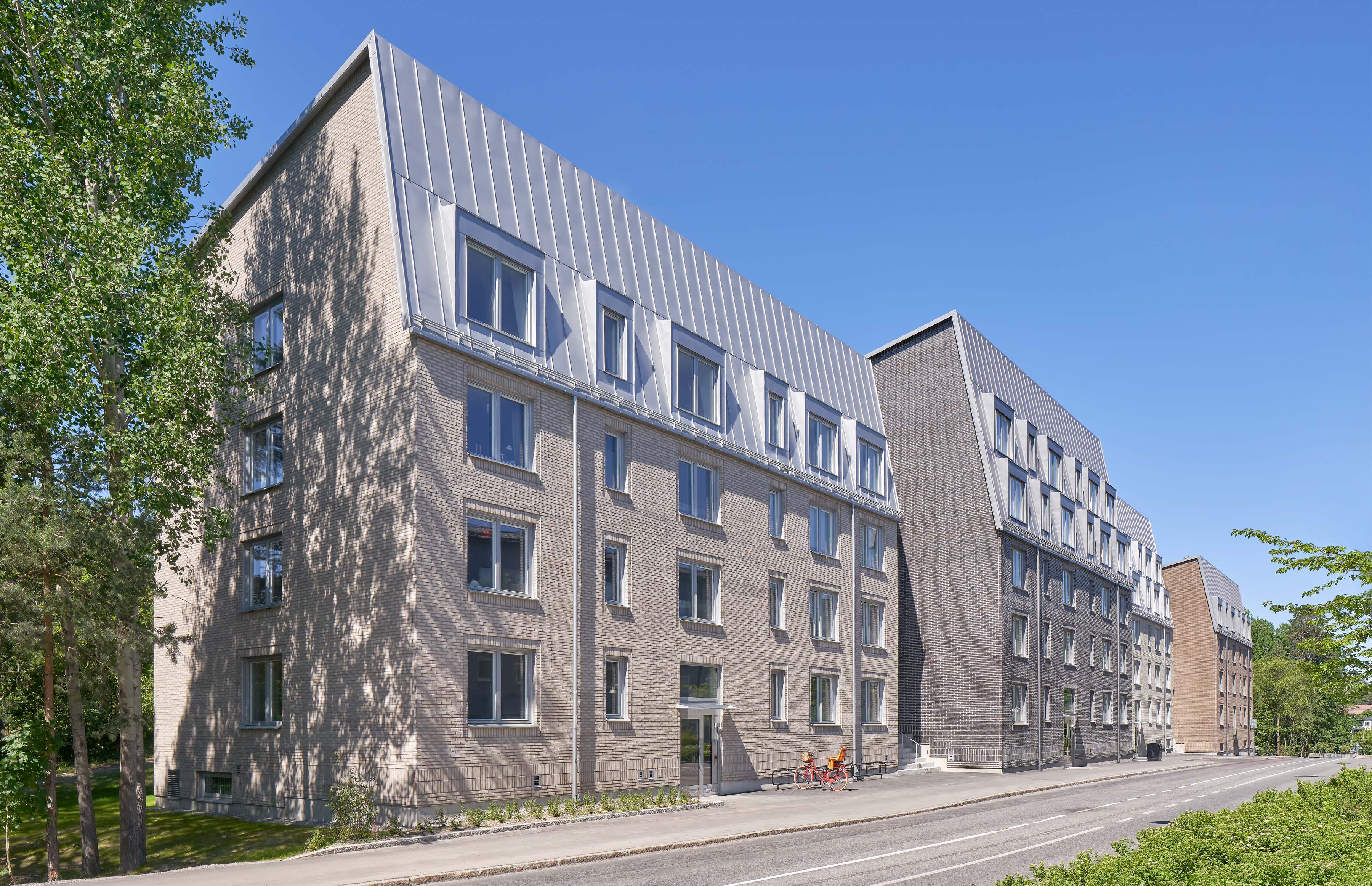 A transition between city streets, green courtyards and nature
From the urban street, the greenery of the open courtyard can be reached via the passages between the houses. The gardens and patios belong to their respective buildings and vary in size with a clear demarcation to the public park and adjoining nature. The boundary is formed by low walls, flowerbeds and greenery. The intimate gardens provide spaces for children to play, cultivation, greenhouses and opportunities for the residents to connect.