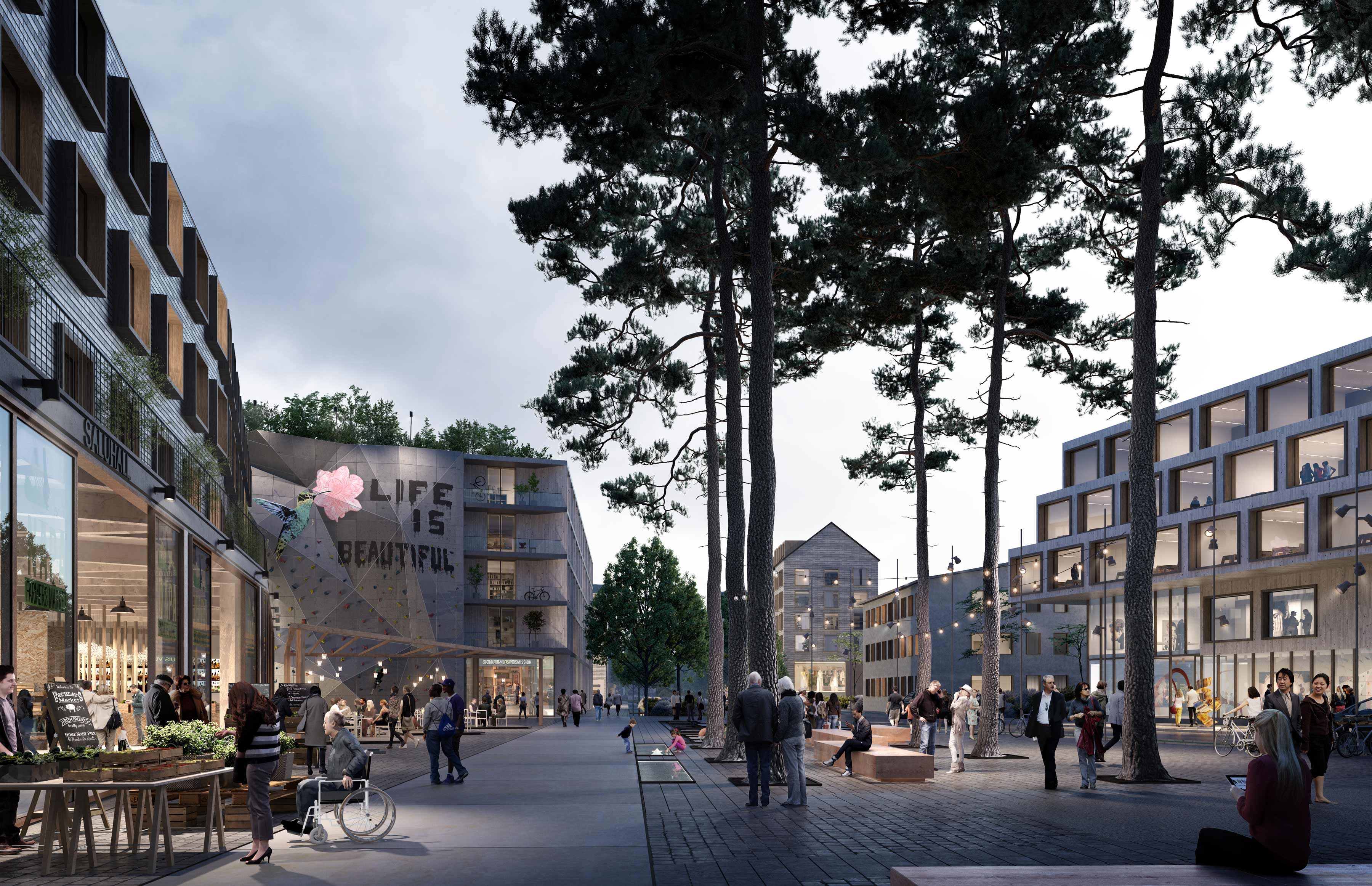 Stora Sköndal
Stora Sköndal is a care and research campus situated in a beautiful 84-hectare park by the shore of Drevviken in southern Stockholm. The site has a long cultural history with strong natural and cultural values. The operations in the area were established in the 1890's and are run by the land owner Stora Sköndal, a non-profit foundation working with social support, healthcare, education and research. To enable future development of their services, Stora Sköndal has initiated re-rogramming of the area together with the City of Stockholm. The new program implies a holistic approach and investigates the possibilities of building 4000-6000 new homes and adding 1000-2000 new work places, public areas such as parks and squares, spaces for health care, education, culture and commerce.
The vision: a social district with varied content
The common vision for Stora Sköndal is to develop a varied and active neighbourhood with strong natural values and biological diversity where old cultural buildings are preserved. The program seeks to generate a physically and socially inclusive urban environment with new connections enabling for both private and public meeting places to create vibrant and social urban spaces. The upcoming urban development suggests, in addition to new housing, an expanded welfare infrastructure comprising nursery schools and homes, primary schools and an expanded campus with a high school, a college and spaces for sport and recreation.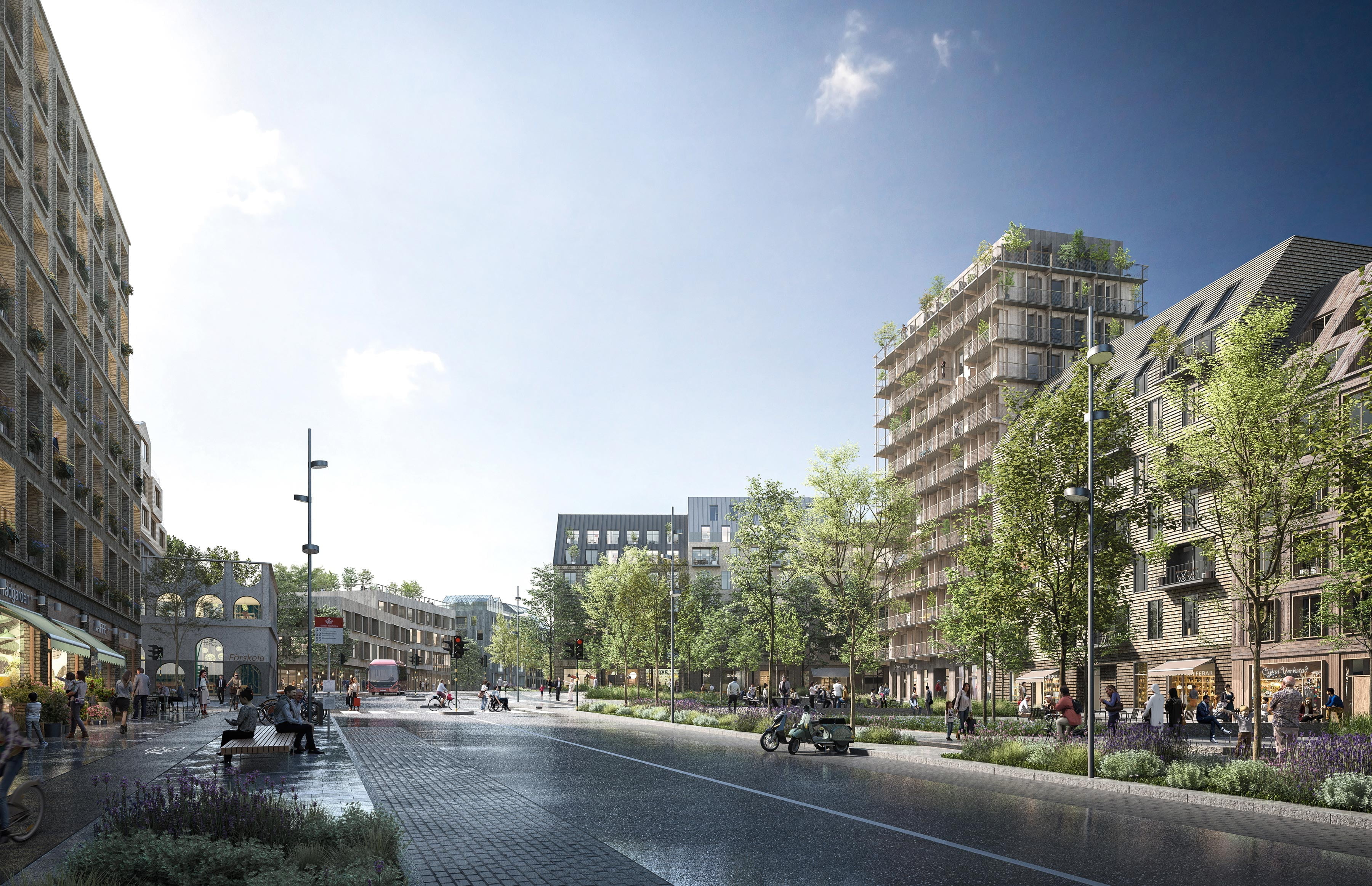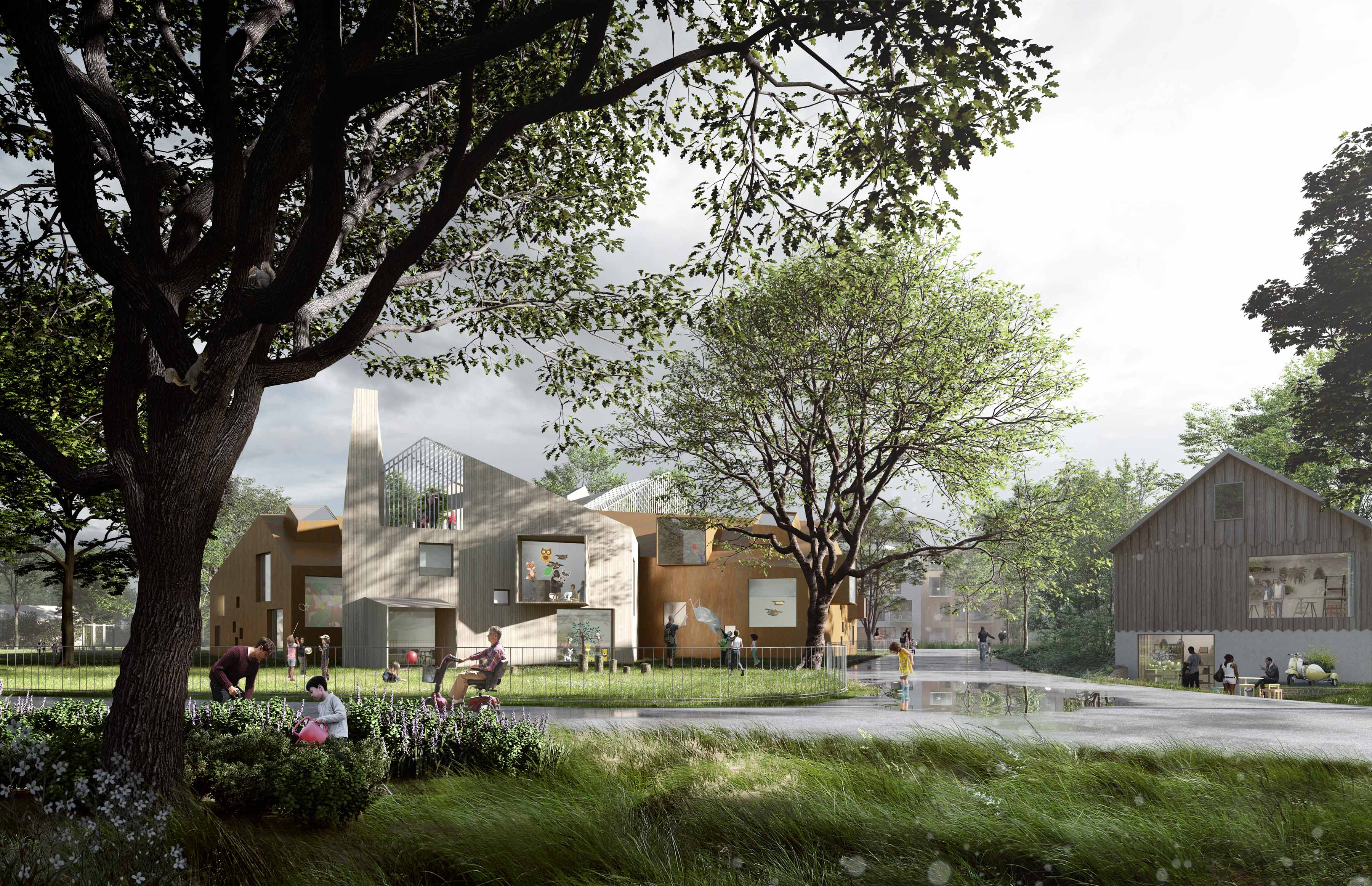 An integrated urban fabric with new connections
The proposed urban plan establishes new connections and paths that will integrate Stora Sköndal into the surrounding urban fabric.  Both existing and new destinations are interconnected to achieve an increased and sustainable mobility. The new main street running from north to south conjoins different parts of the plan while a loop unites the two east-west access roads.  A varied streetscape is created with buildings, greenery and natural formations as the fronts. The dramatic topography along with a well-considered preservation concept, have created an adaptable and organic urban fabric.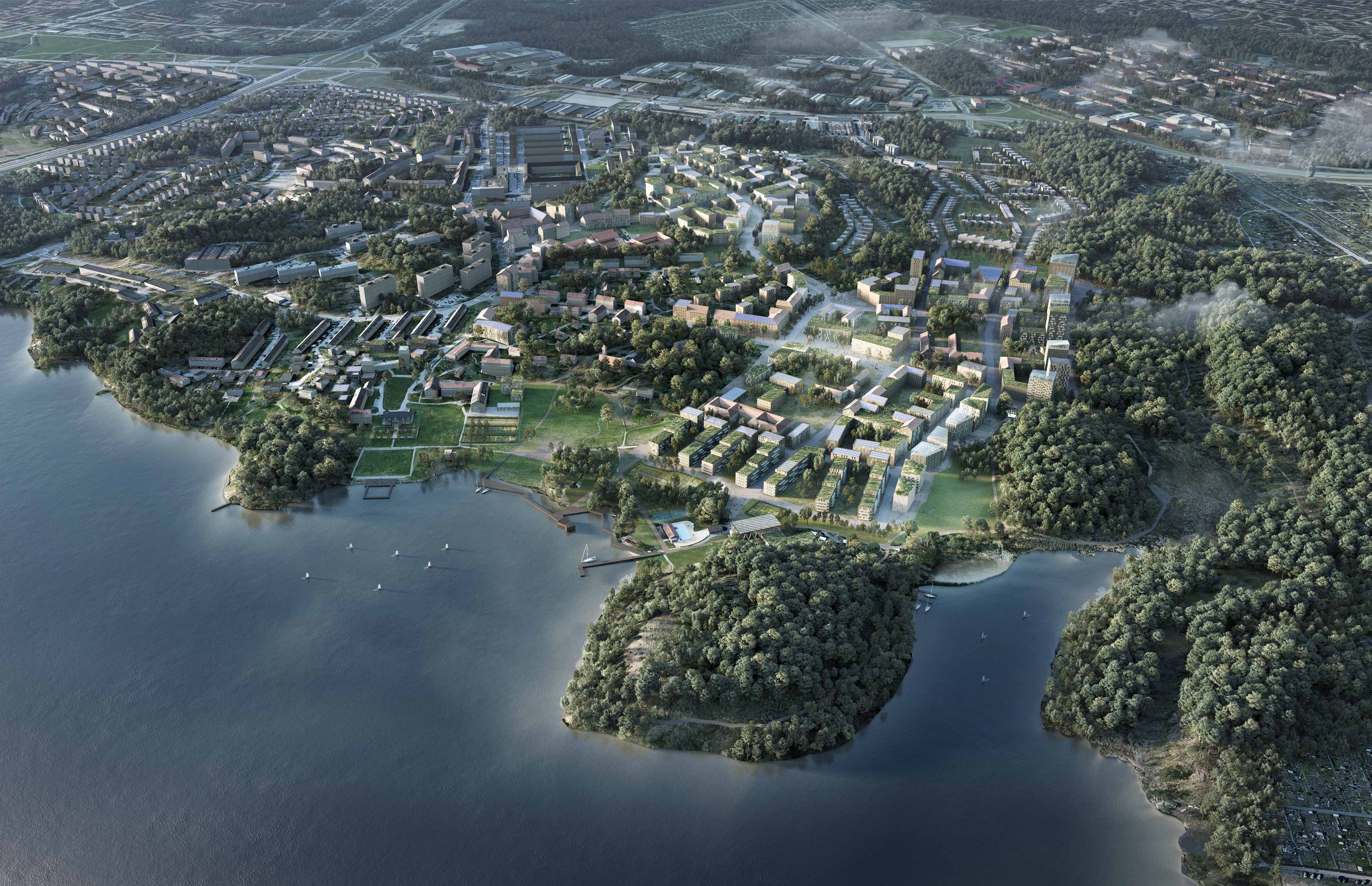 A new urban district in harmony with nature- and cultural values. Diverse compartments with strong characteristics are woven together into a vibrant urban environment.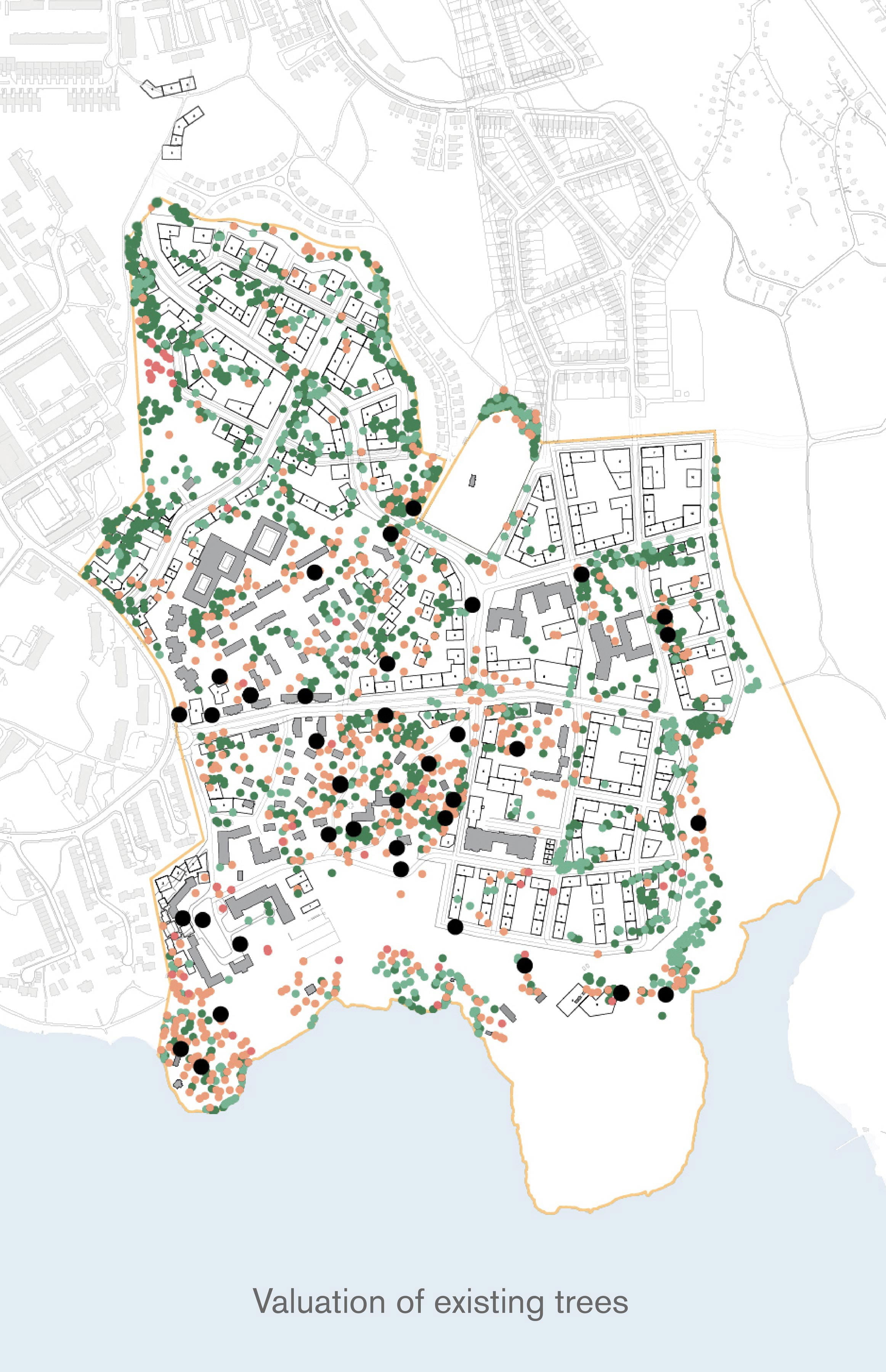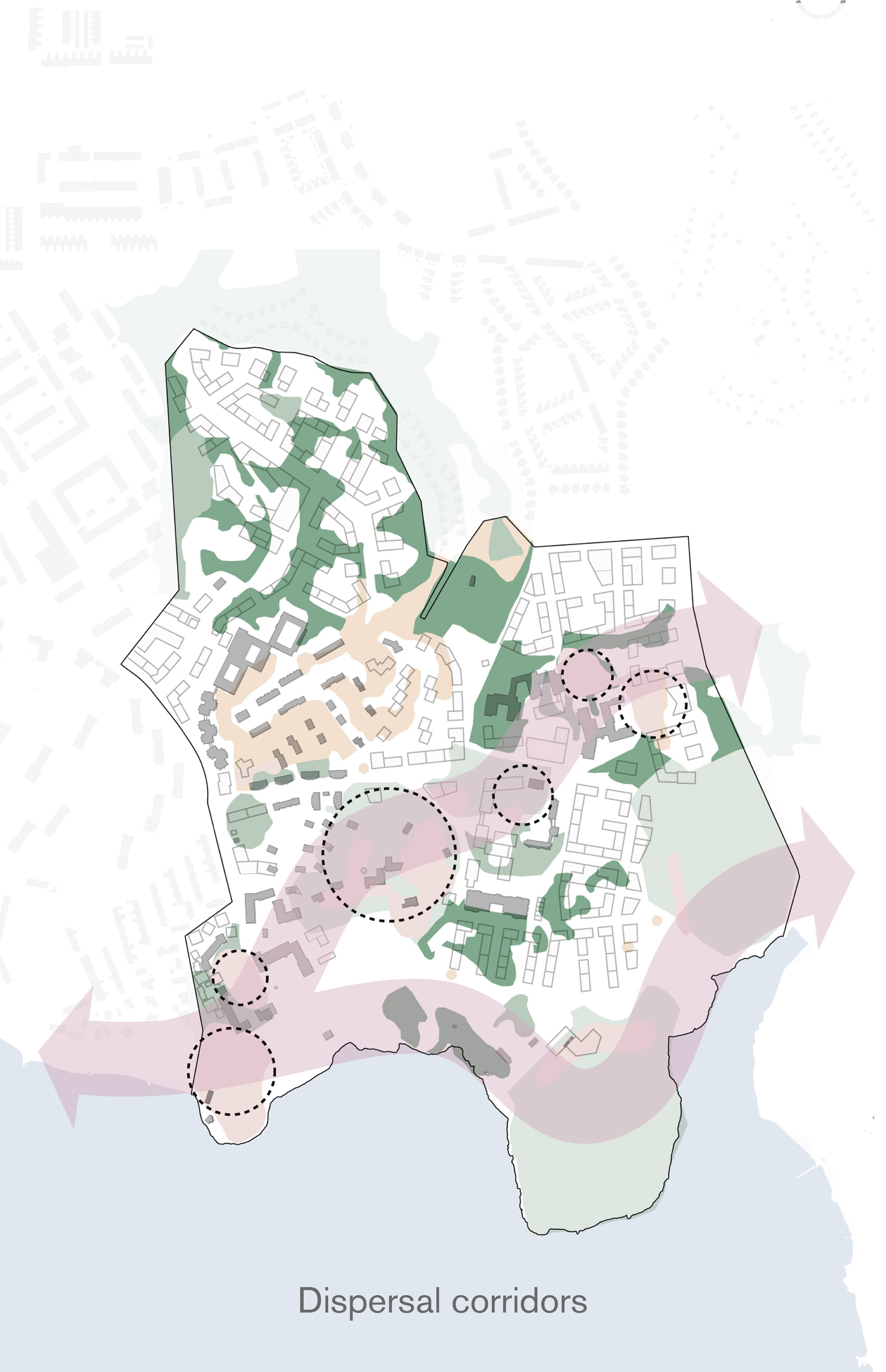 Compartments and the Sköndal disctrict
Sköndal's existing environment is characterized by a number of enclaves, typical for their time. The proposal further develops this precondition, making it a foundation for new urban strategies and typologies for buildings, blocks and landscapes. Three distinct examples are Kyrkbyn with its low, informal buildings and integrated nature, Magnolia with its high street and ground floor shops, and Skogsbyn with a permeable, stepped block structure.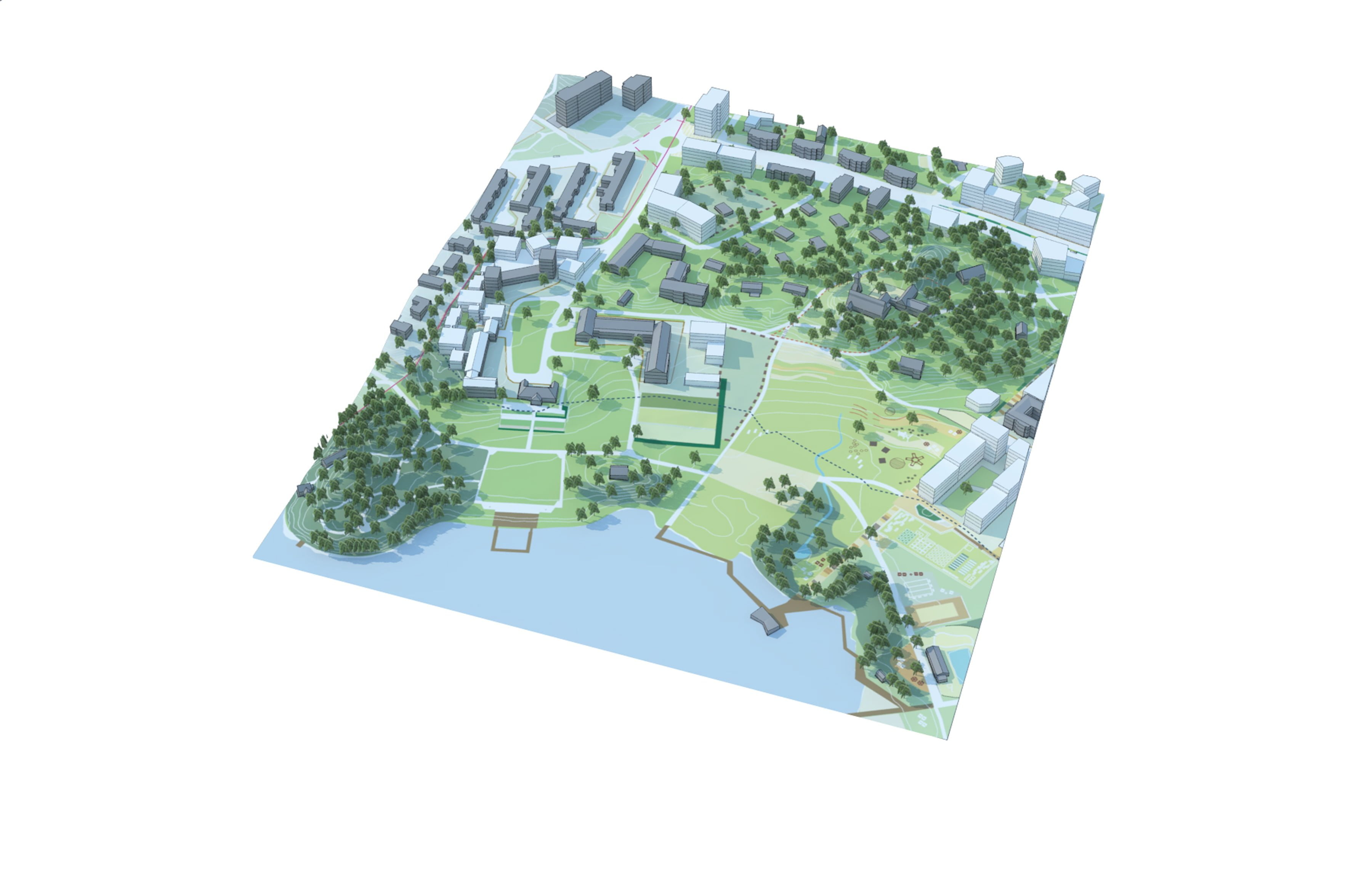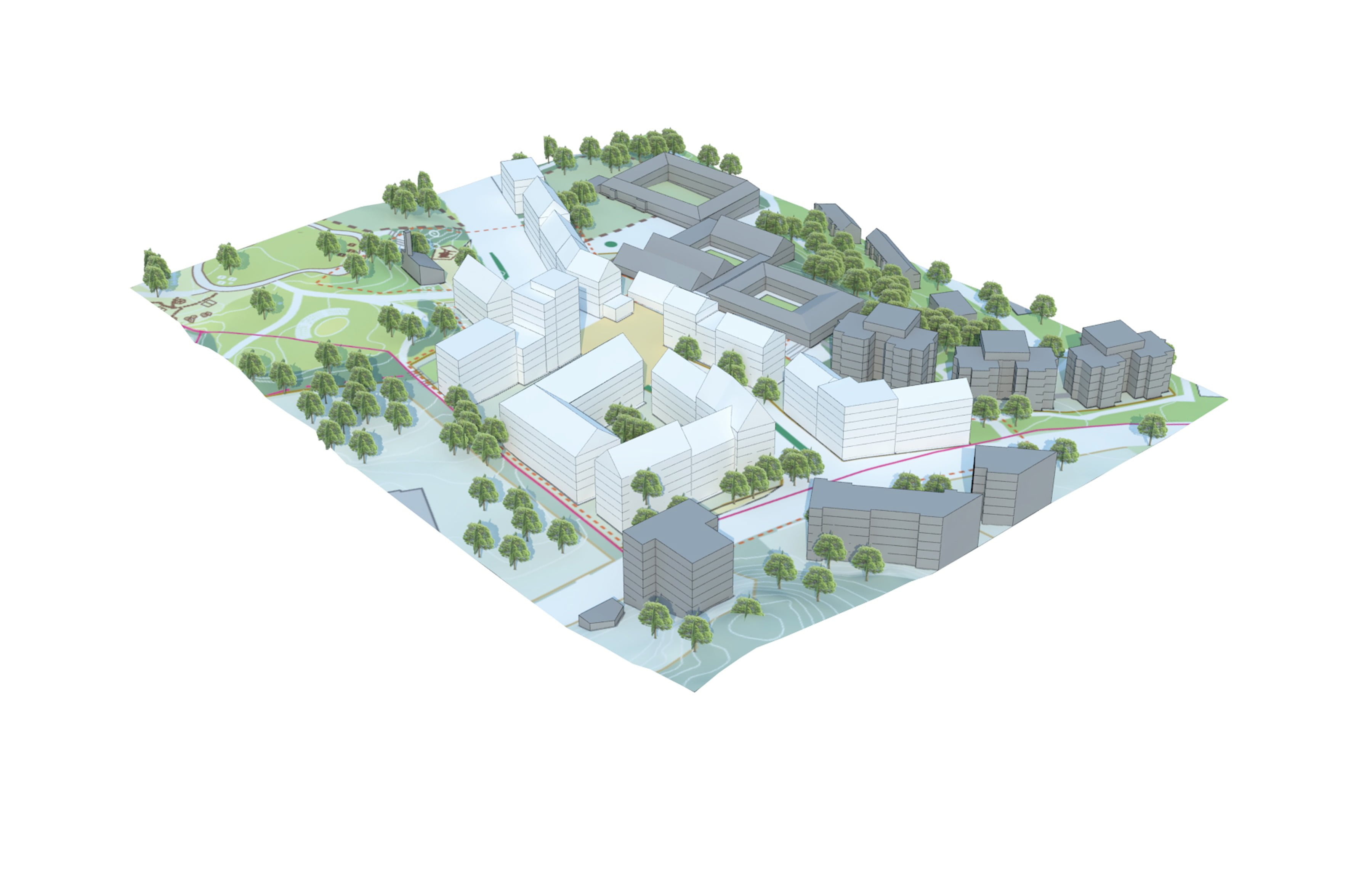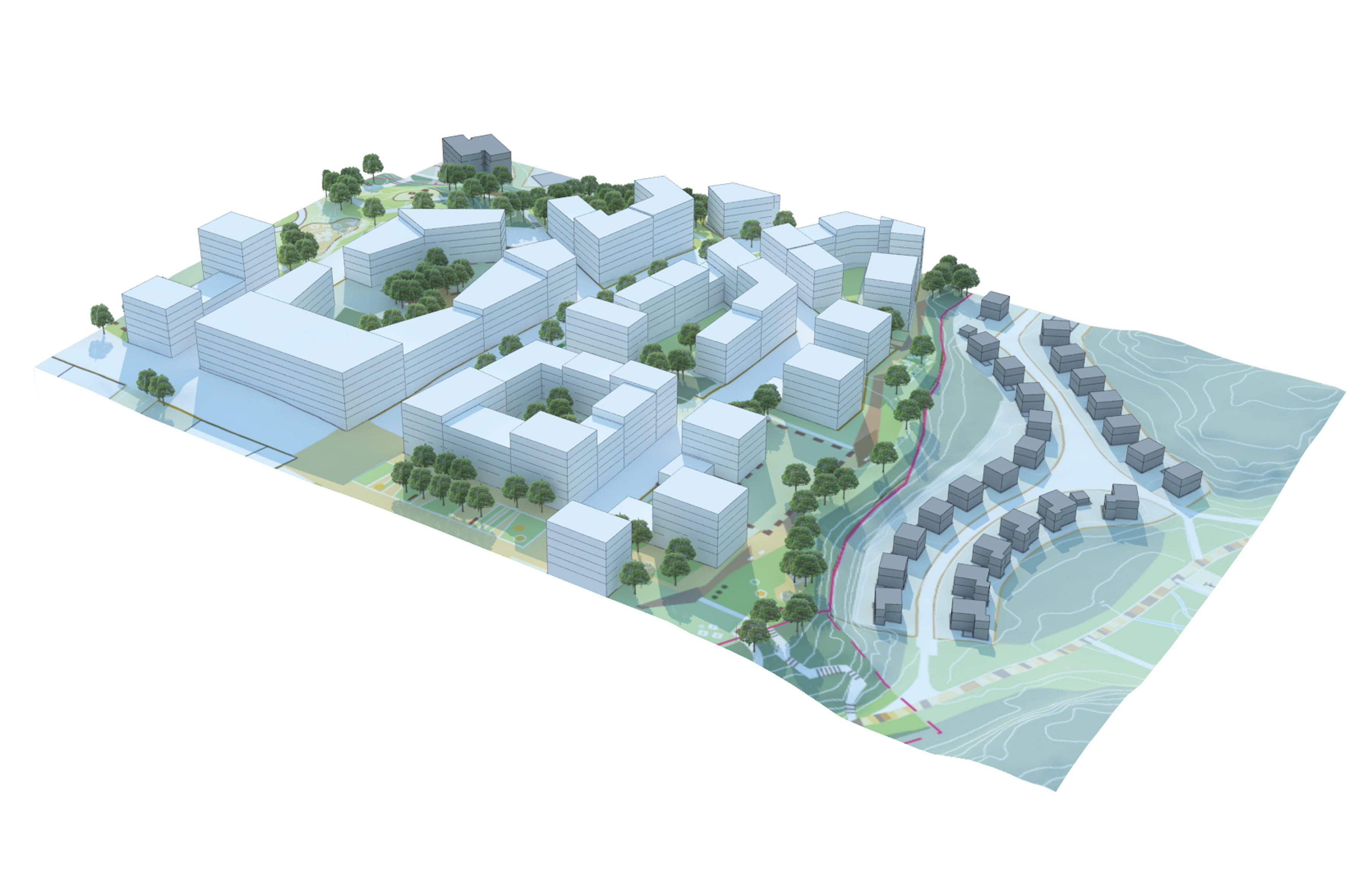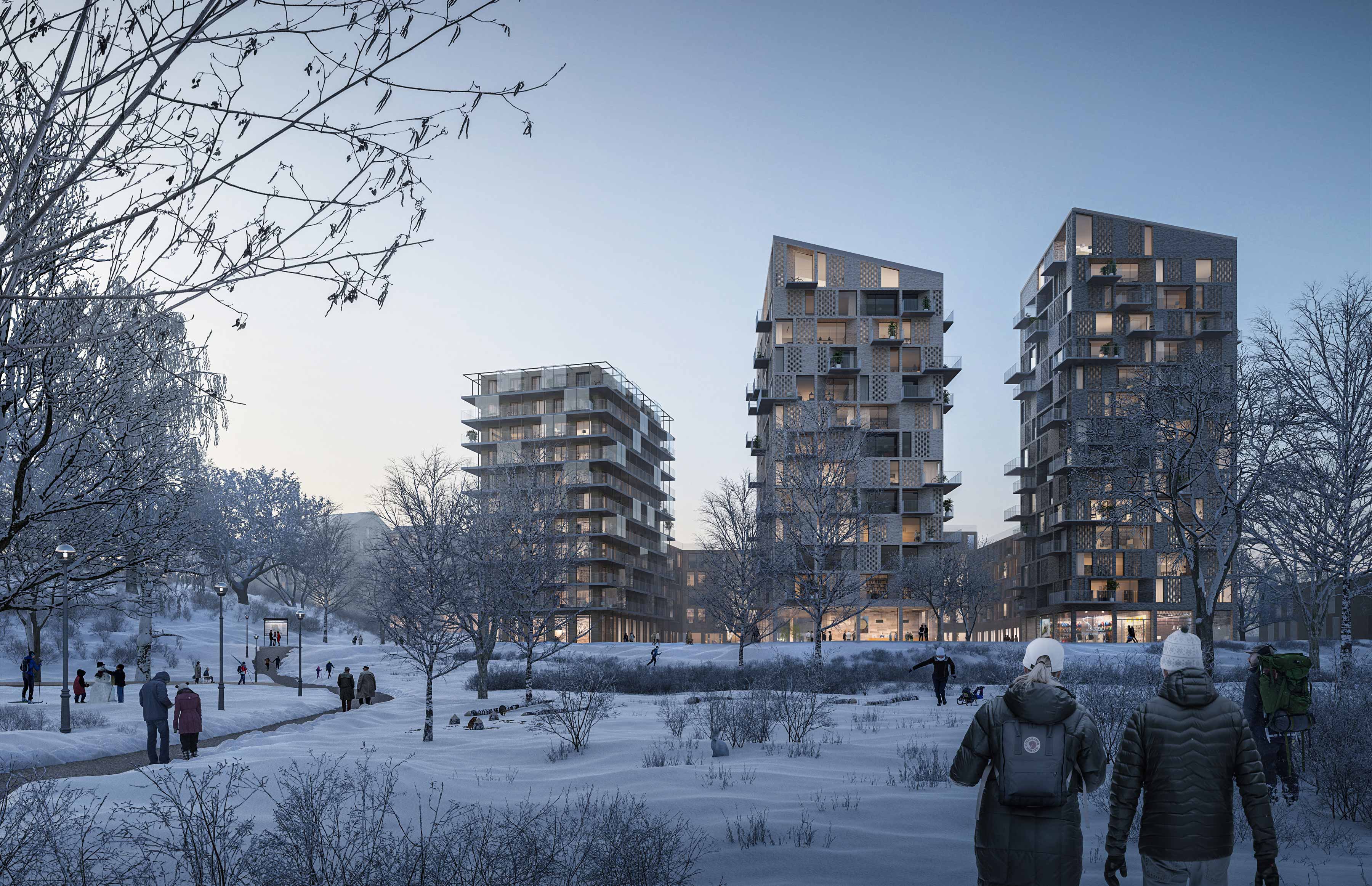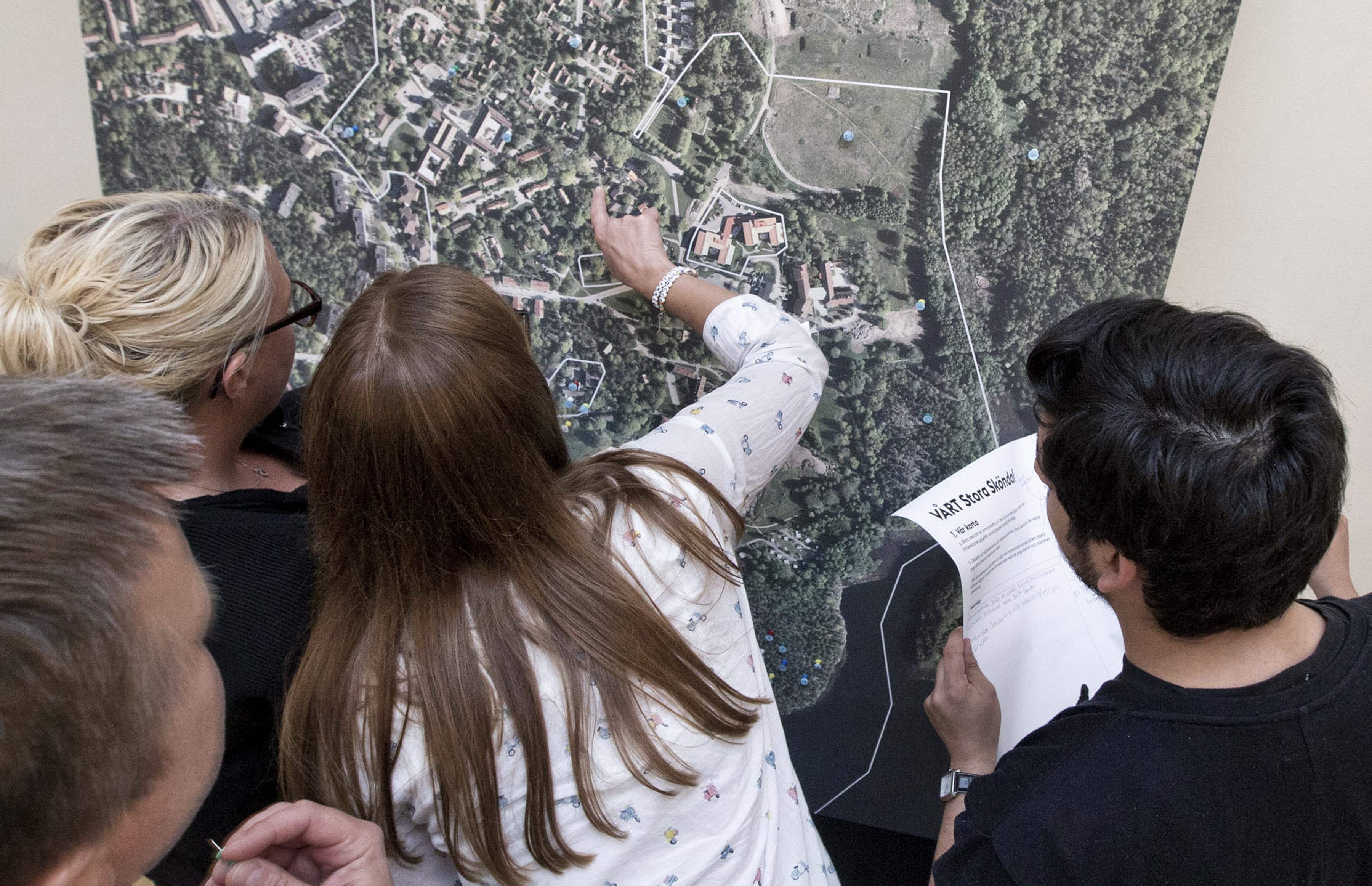 Broad concurrence and early stage dialogue
By taking a wide view on urban planning, involving different parties and through the collective work process, the development program addresses various aspects within a joint vision. An early stage dialogue was held with representatives of affected interest groups. The program for Stora Sköndal was on display for a public hearing during 2017 and the building start for the first stage will take place during 2018.
The program for Stora Sköndal is developed in collaboration between:
The Stora Sköndal Foundation, Stockholm City Planning Office, Stockholm Traffic Office, EBAB, Kjellander Sjöberg, Landskapslaget, Ekologigruppen, Nyréns, WSP, Iterio, Spacescape, Brandskyddslaget, ÅF, Åkerlöf Hallin Akustik.