Kolkajen
Kolkajen is an intermediate stage in Stockholm's municipal redevelopment of the Stockholm Royal Seaport (Norra Djurgårdsstaden), located by nexus of the city and the waterscape of Värtan, the Husarviken strait and major infrastructure node at Ropsten. Kjellander Sjöberg has, together with Urbio and Urban Minds, designed an interconnected urban neighbourhood.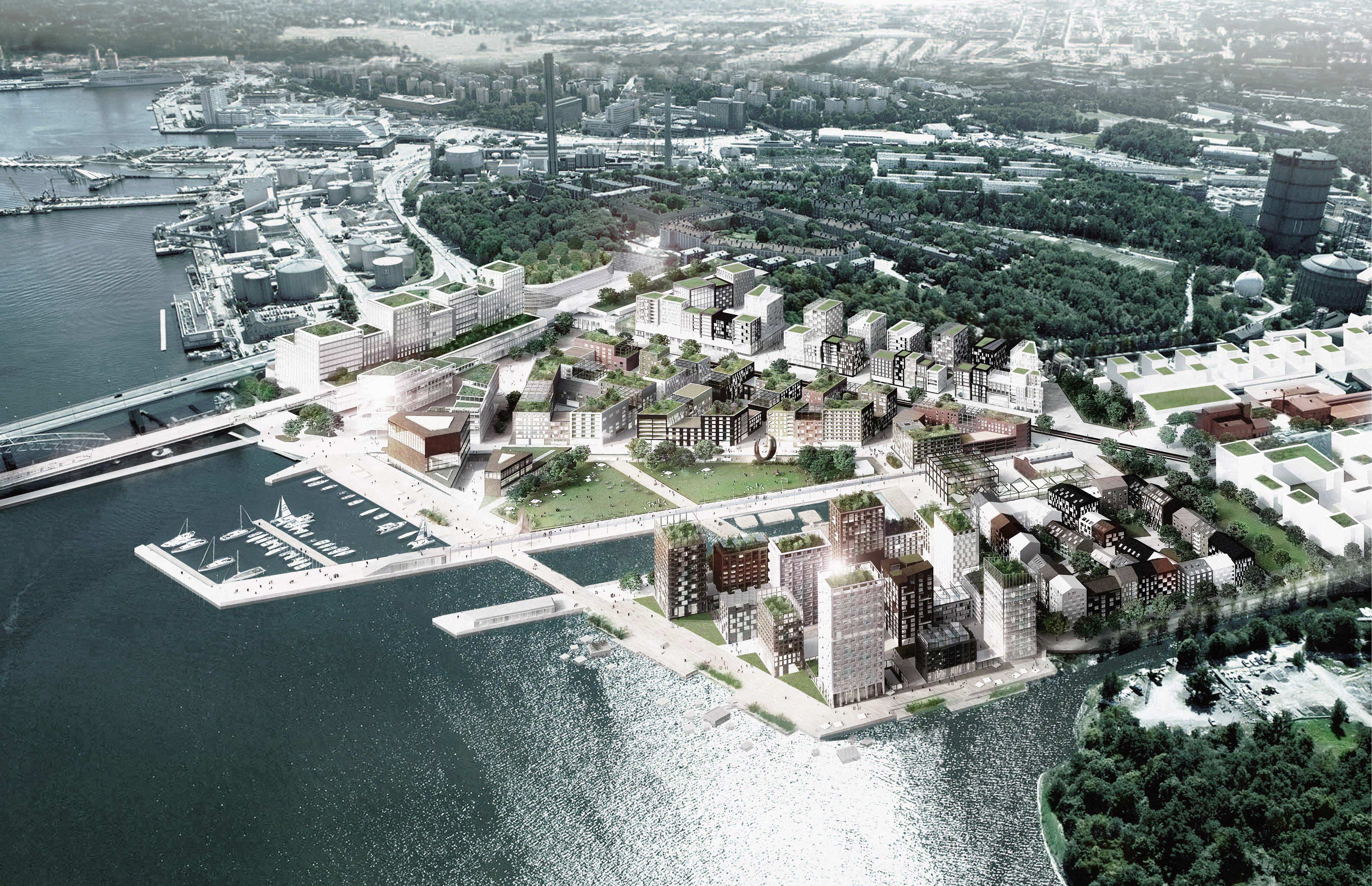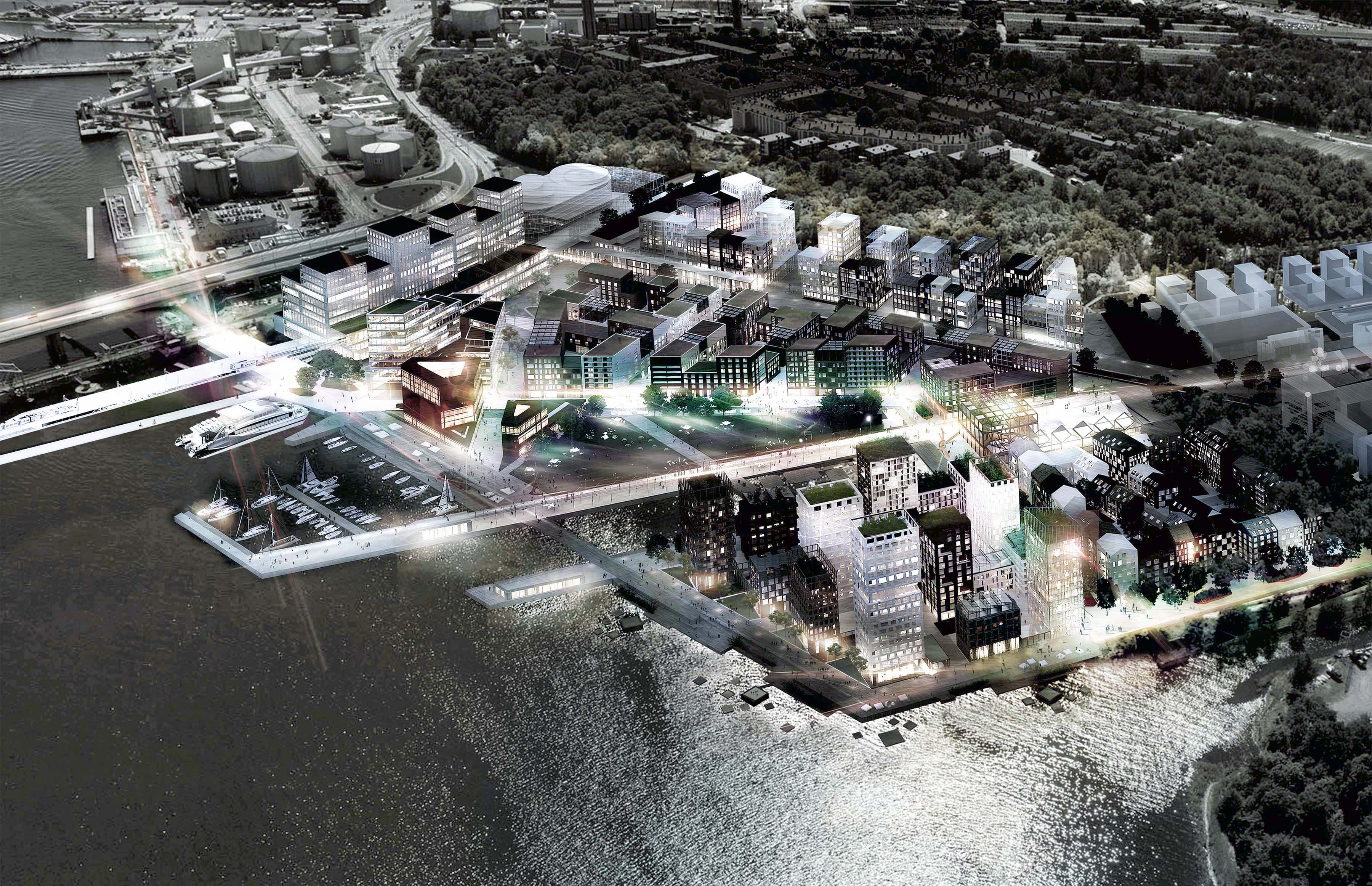 Industrial heritage with a high historical value
The historically significant fabric of Kolkajen with its hard quay structures, former production lines and the Gasworks area, is the point of departure for the gradual transformation of the site into a contemporary, vibrant and sustainable urban district with 2,000 new residential units, businesses and services. The district is formed by city blocks, high-quality urban spaces and recreational public areas, prioritizing pedestrian and bicycle means of transport over cars. Building rights are to be divided into individual land transfers and executed across several phases by various private developers in collaboration with the municipality.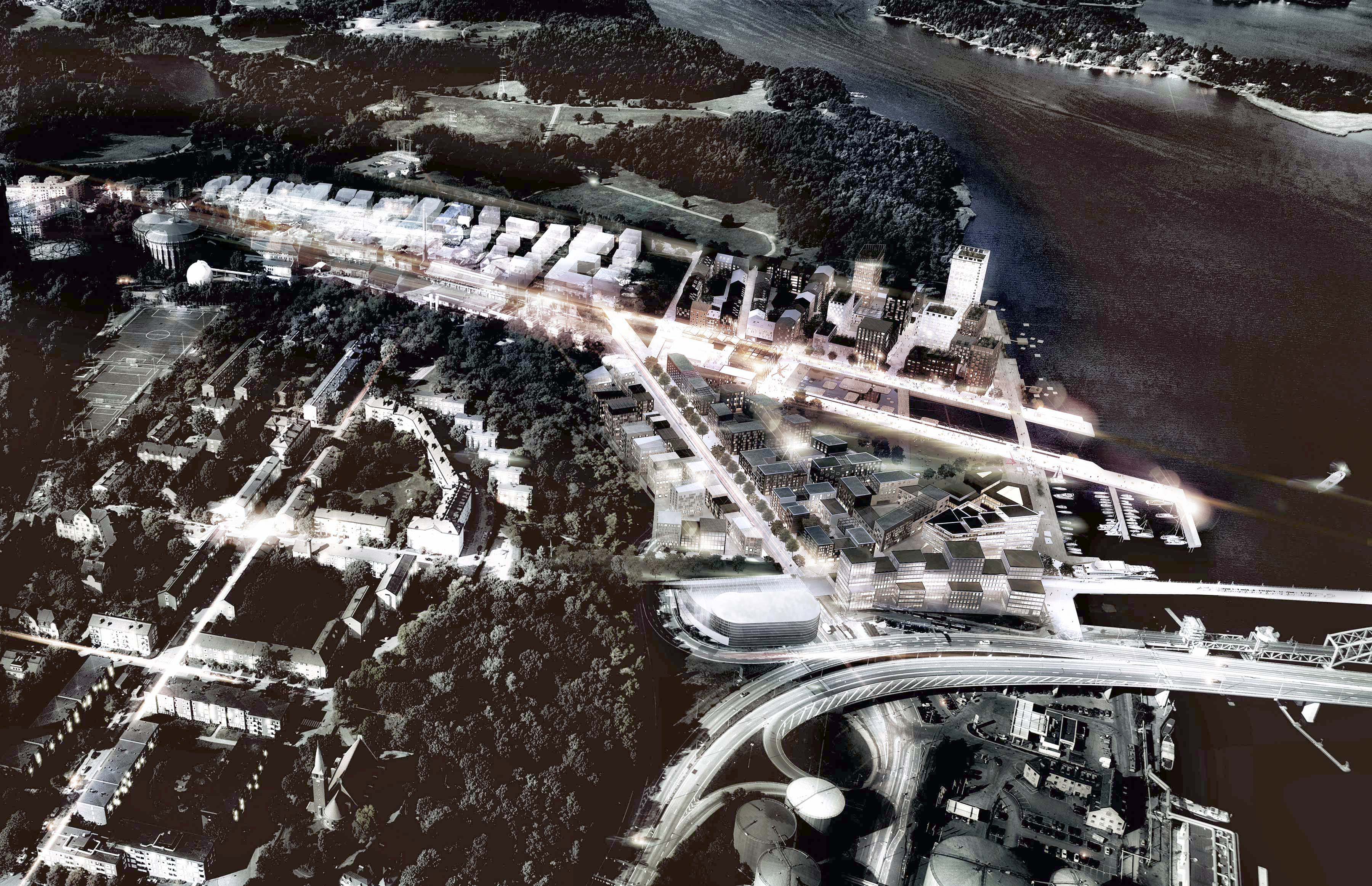 District that connects
Main cultural axis connects the Gasworks area to the waterfront and the new urban fabric. Two landscape wedge-shaped parks link the Hjorthagsberget hill down to the local green structures and pathways. The Energy Park is an important, water-themed, large-scale public meeting space full of substantial spots for temporary activities for the residents. Both Kolkajen's and Tjärkajen's historical configuration is accentuated and transformed into a linear urban park – Landbåren – intertwining the city frontage with the new development on the land reclaimed from the water. Landbården is a functionally designed landscape, integrating the local rain water management system.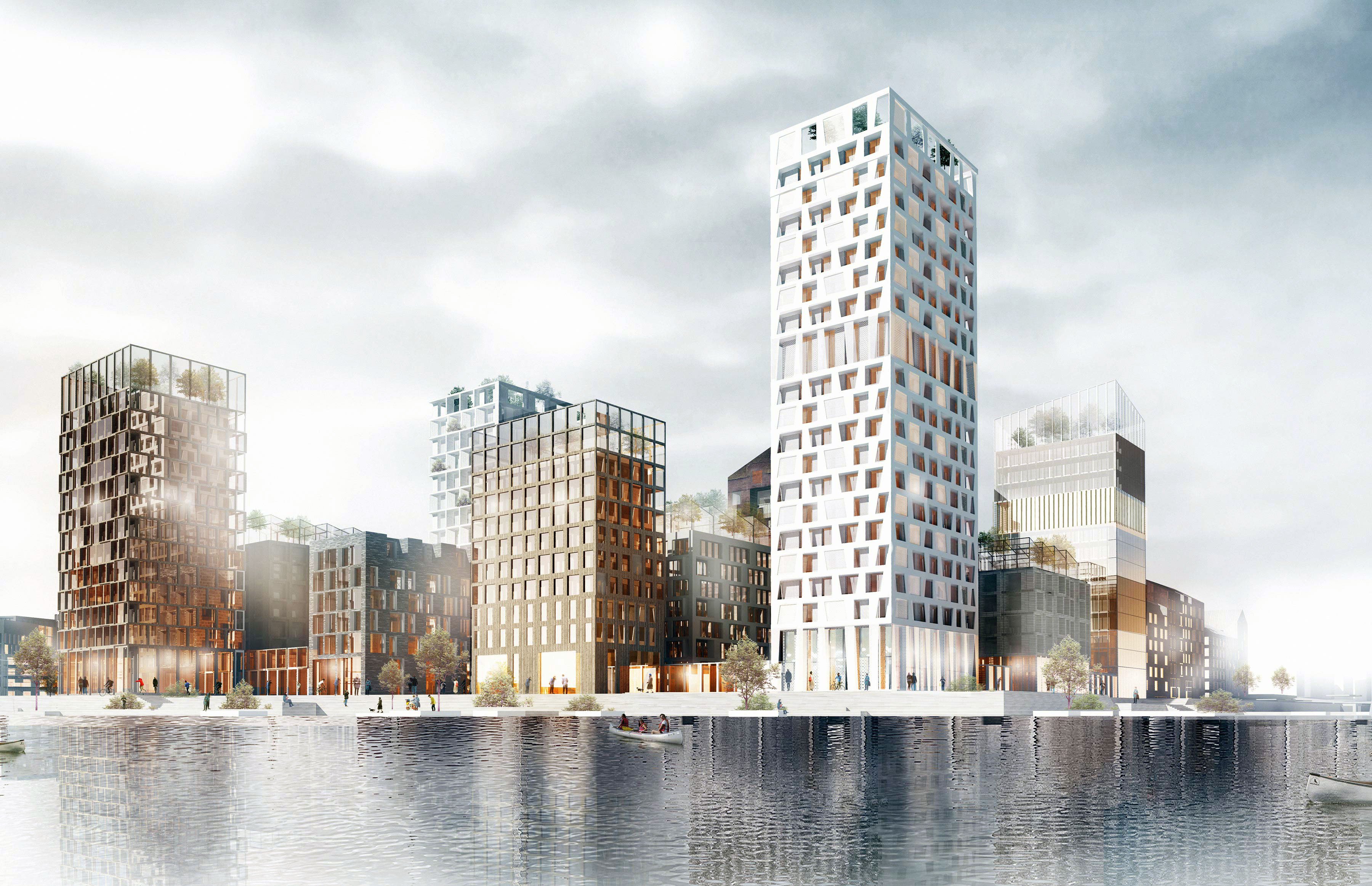 The architectural point of departure
The urban fabric explores various block and building typologies that can generate a long-term variation, rich content and expression as a foundation for the future architectural approaches across different development stages. The focus is put on creating places with a character and strong identity, that establish local values on both the local and municipal level. Kolkajen thus becomes an urban environment where residential experiences are integrated are combined with recreational qualities.