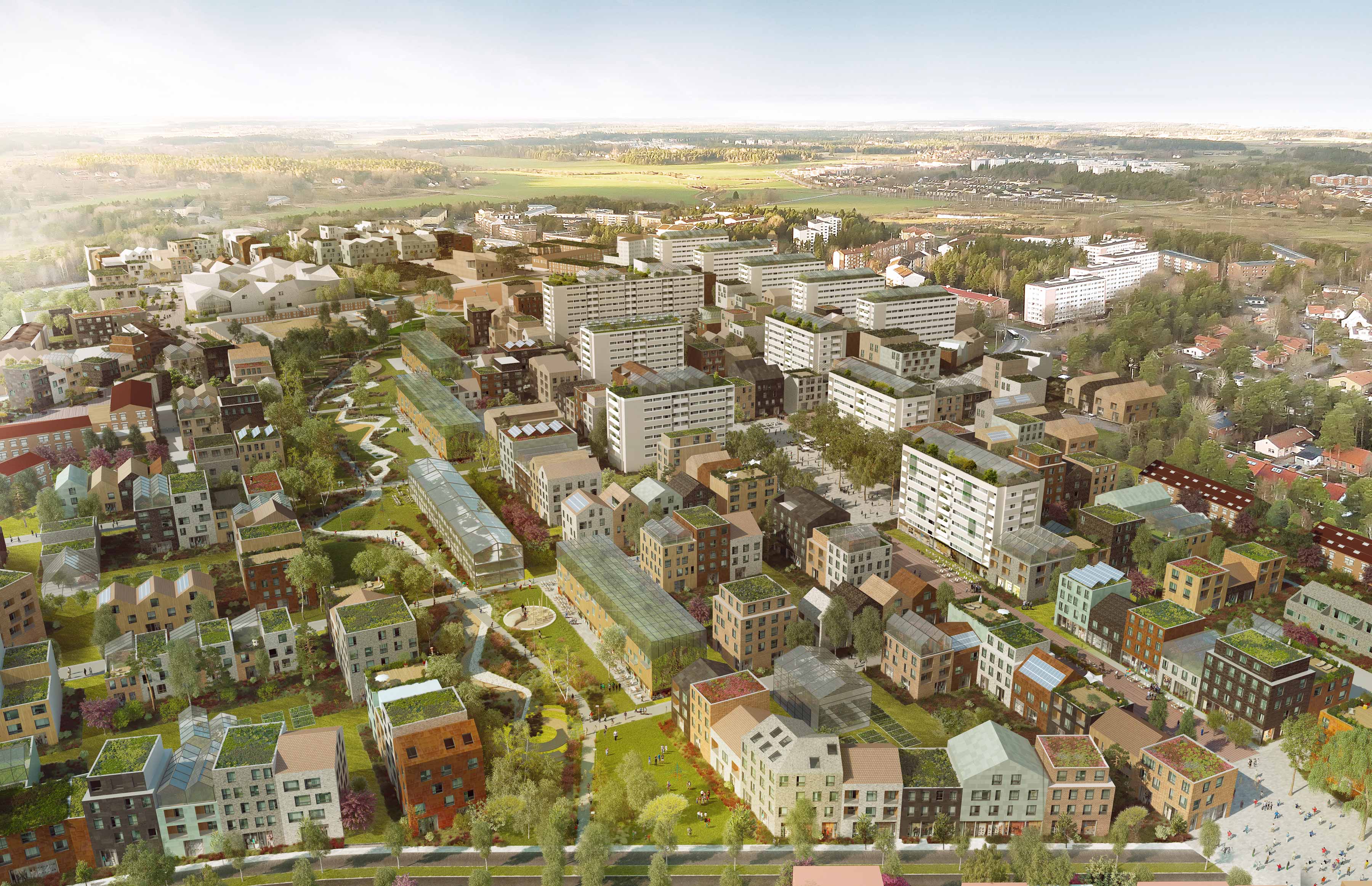 Nya Eriksberg
Kjellander Sjöberg has, along with Urbio and Urban Minds, designed a proposal for a child optimized urban plan in an invited competition for the neighbourhood of Eriksberg, in central Uppsala. The proposal entails creating a long-term process with the aim of generating a vibrant area with diversity, greenery and beneficial life qualities.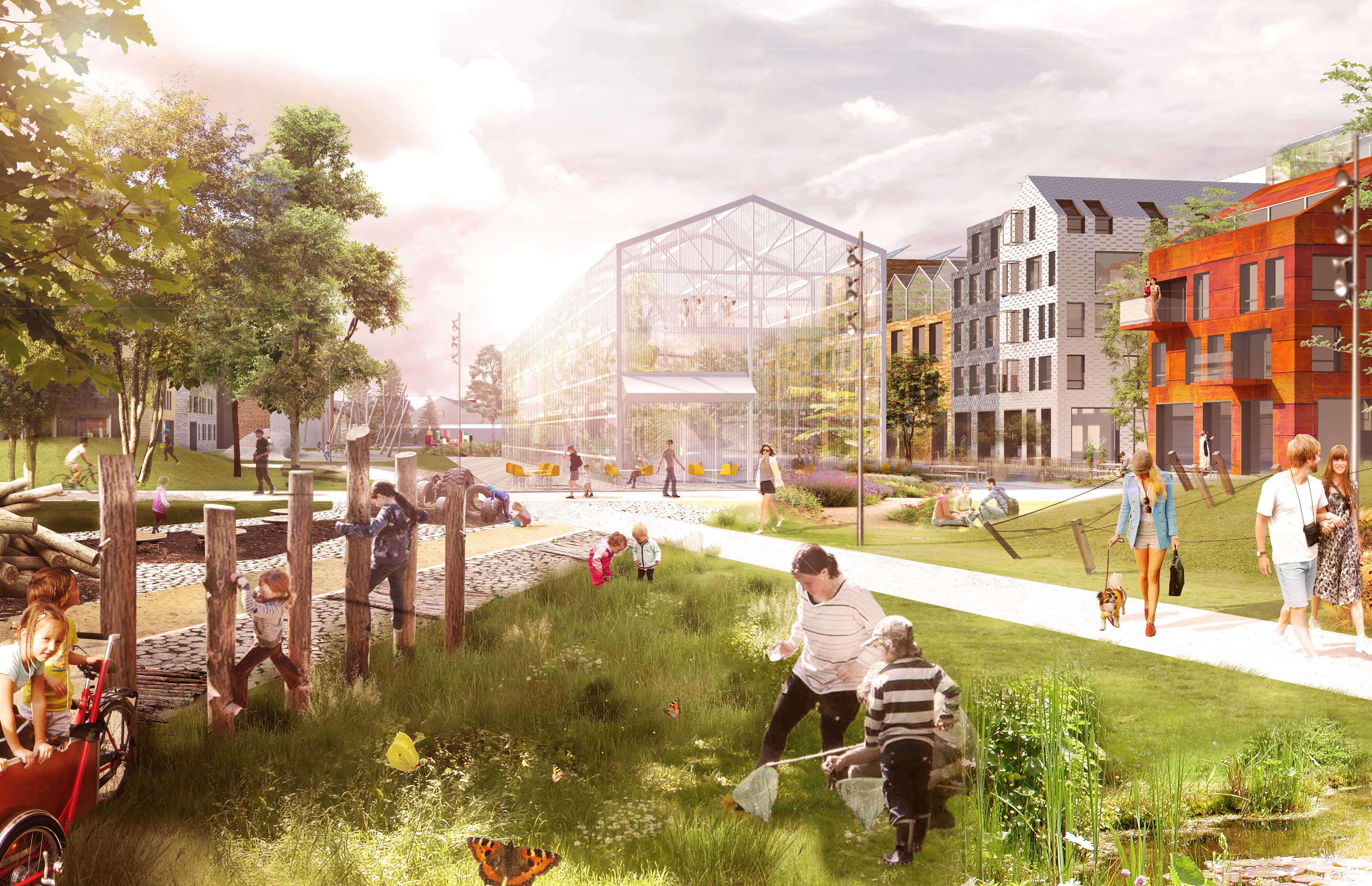 A community promoting quality of life
Eriksberg is a popular neighbourhood in central Uppsala. The forthcoming renovations of Uppsalahem's portfolio of 1,500 homes and a proposed addition of 2,000 new homes, including commercial spaces, services and green parks, offer an opportunity for innovation and sustainable urban development where a holistic approach is sought. KS proposes a considerate and dialogue-based process, where existing values are maintained and enhanced. By mixing forms of tenures, creating a variety in the urban spaces, and architecture from different periods, a rich and complex neighbourhood will grow from a forward-looking and robust structure.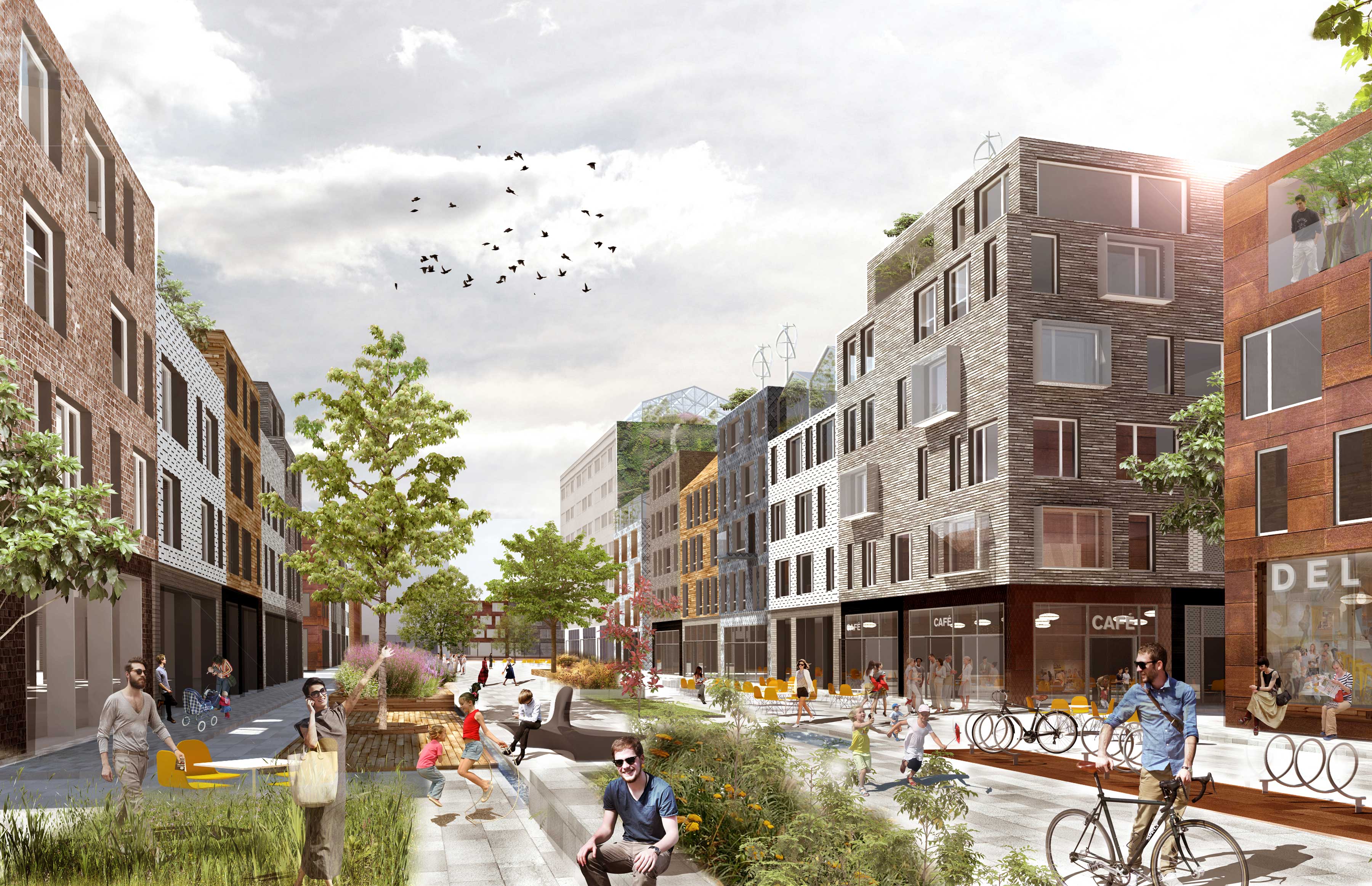 The playful child optimized community
The design of all the proposal's urban spaces is founded on optimizing the area for children. Play is a central theme in New Eriksberg. By creating an environment where children are able to move freely, a safe community for all ages emerges automatically. Rather than planning separate playgrounds, areas for play and cultivation are integrated throughout the entire neighbourhood. The focus on children also means that the quality of spaces for childcare, schools and leisure facilities should be outstanding. These functions are centrally integrated in New Eriksberg, connecting to other activities in the area.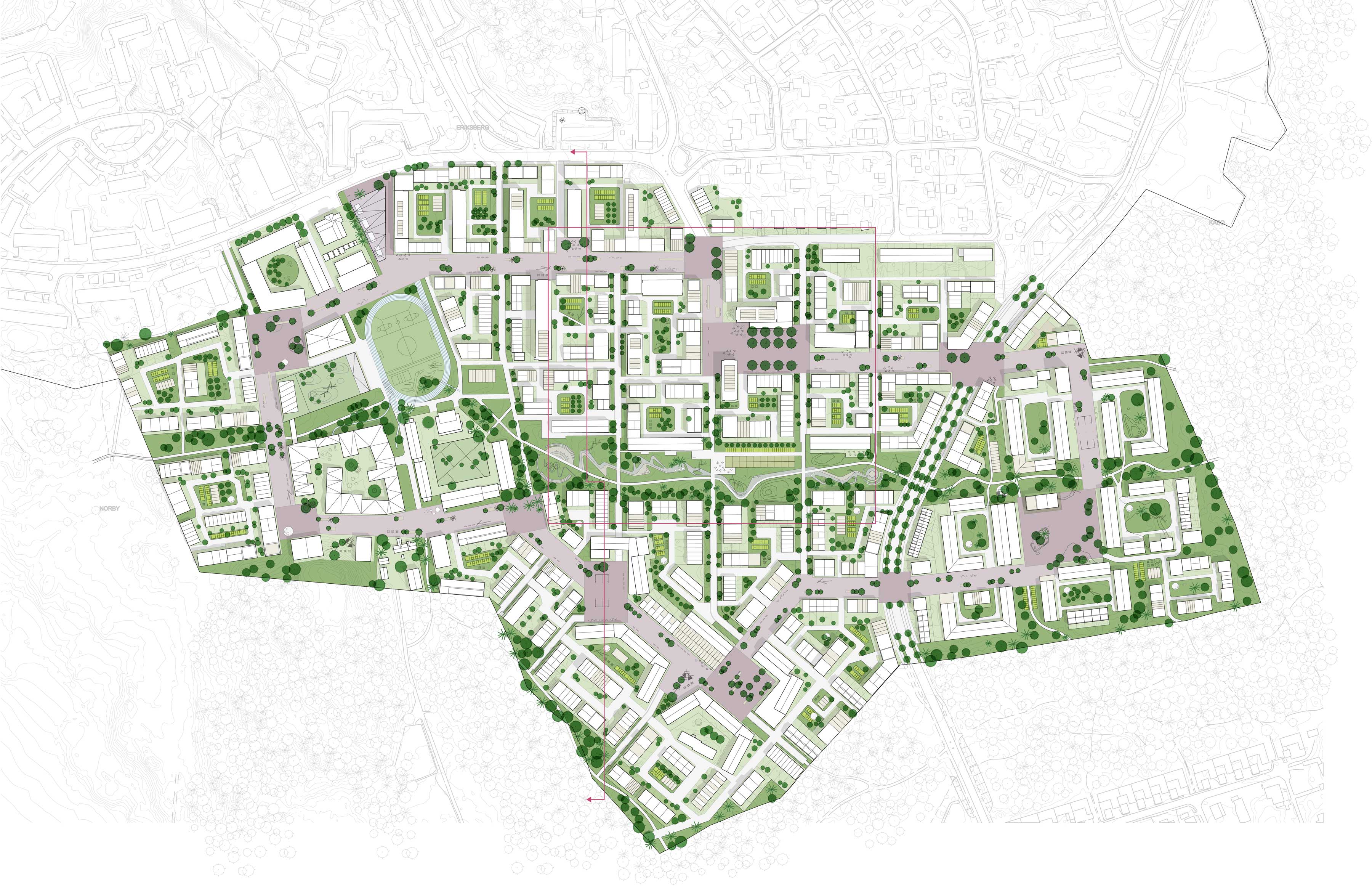 The Eriksberg loop
The Eriksberg loop becomes an interconnected element, a main street linking New Eriksberg's different parts. The Eriksberg loop creates a variation of sequenced experiences, all with a consistent architectural language and surface treatment. Urban furniture, plants and greenery give the street its unique character. A series of squares and places are planned at strategic locations. A concentration of events is established in these social nodes.
Kjellander Sjöberg is commissioned by Uppsalahem to further develop Eriksberg's first planning phase around the central square Västertorg.