Länsrådet
Länsrådet city block is located on Gamla Tyresövägen in southern Stockholm, directly relating to the adjacent wold heritage site of The Woodland Cemetery designed by the architects Gunnar Asplund and Sigurd Lewerentz.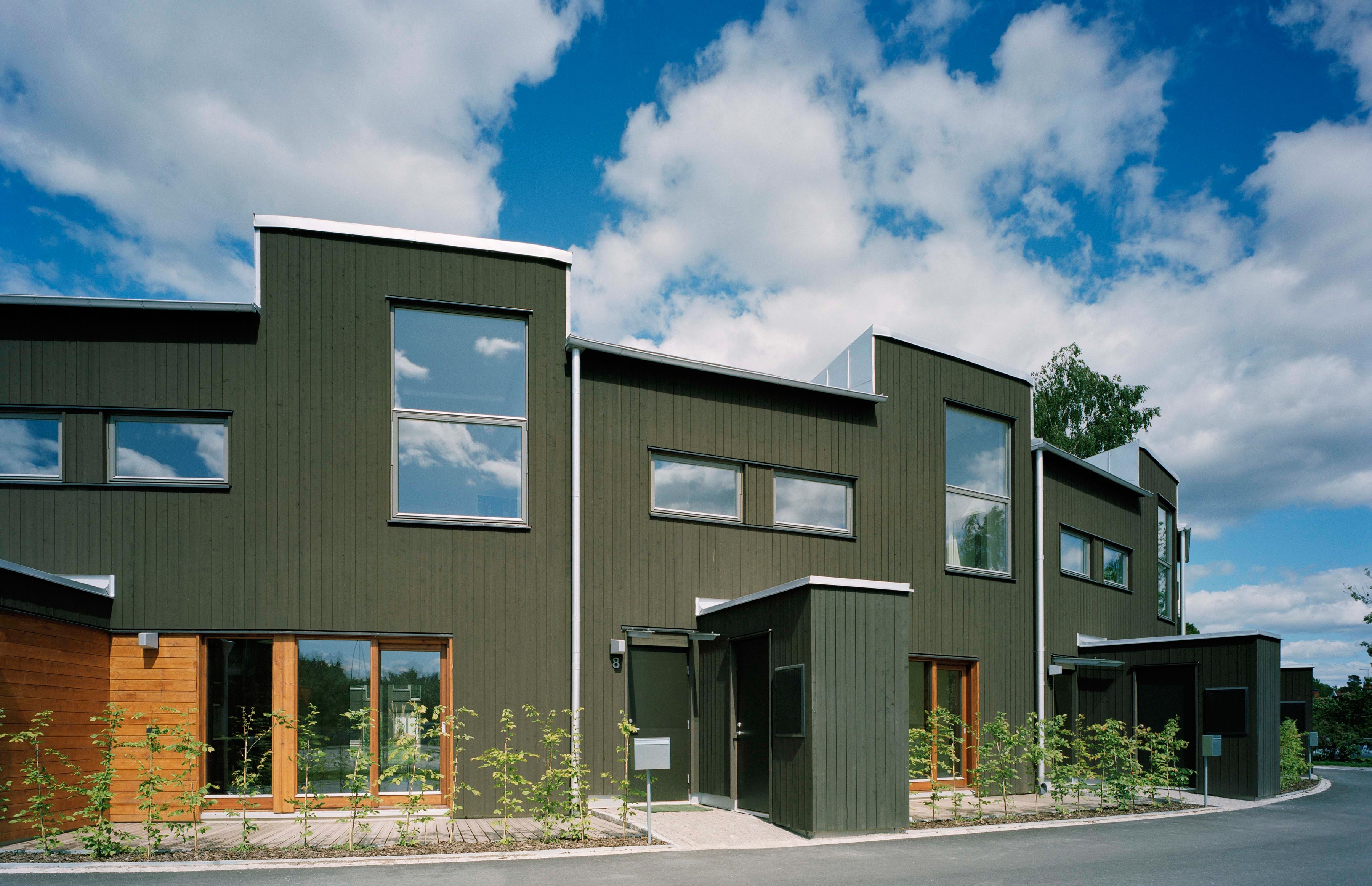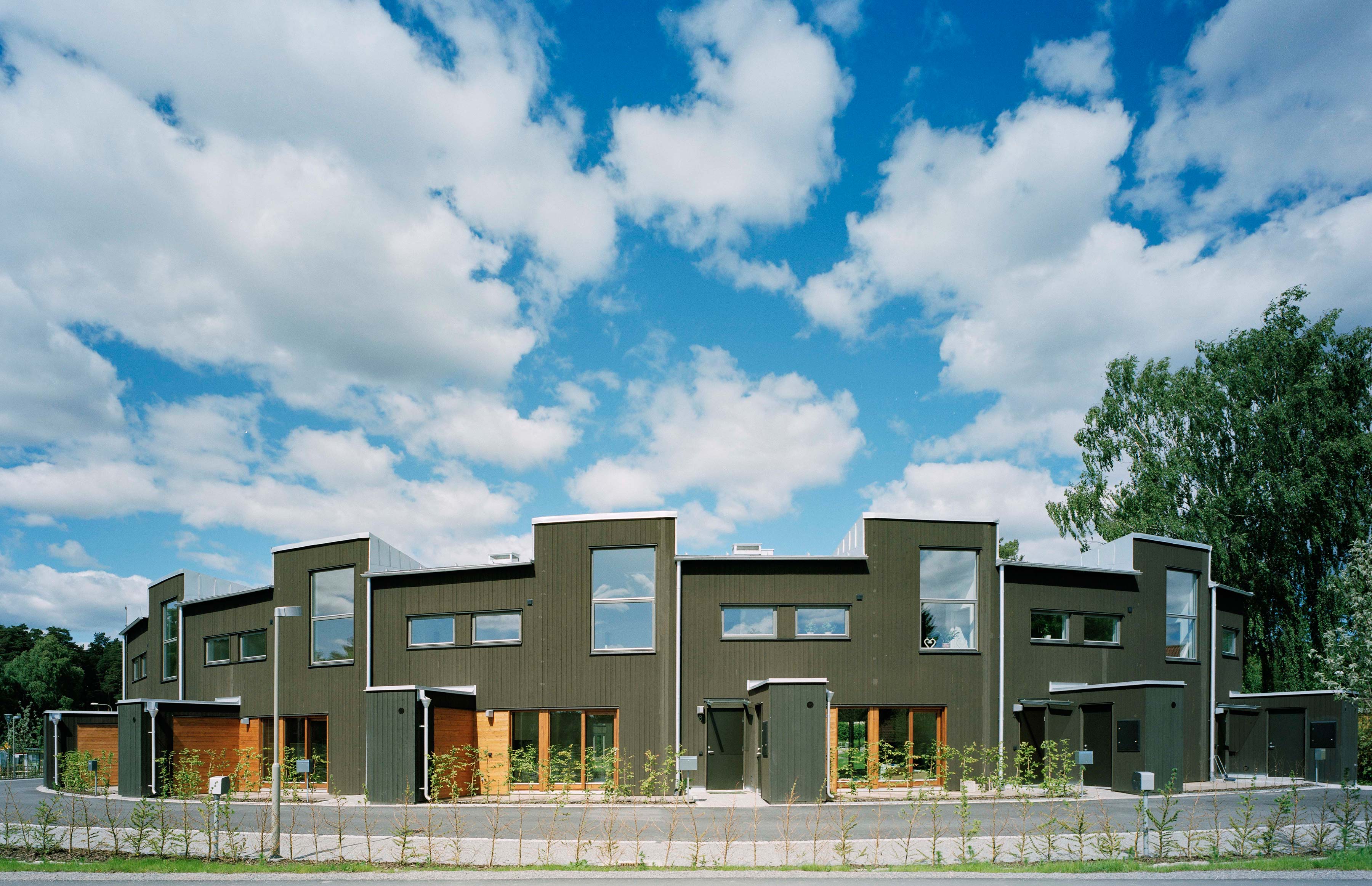 After inventory and analysis
The initiative to build Länsrådet was a result of an inventory and analysis of potentials within the Enskede-Skarpnäck districts where the City of Stockholm wanted to complement the existing housing market. The project is a result of a successful competition between three invited architecture practices, calling for development strategies of the site.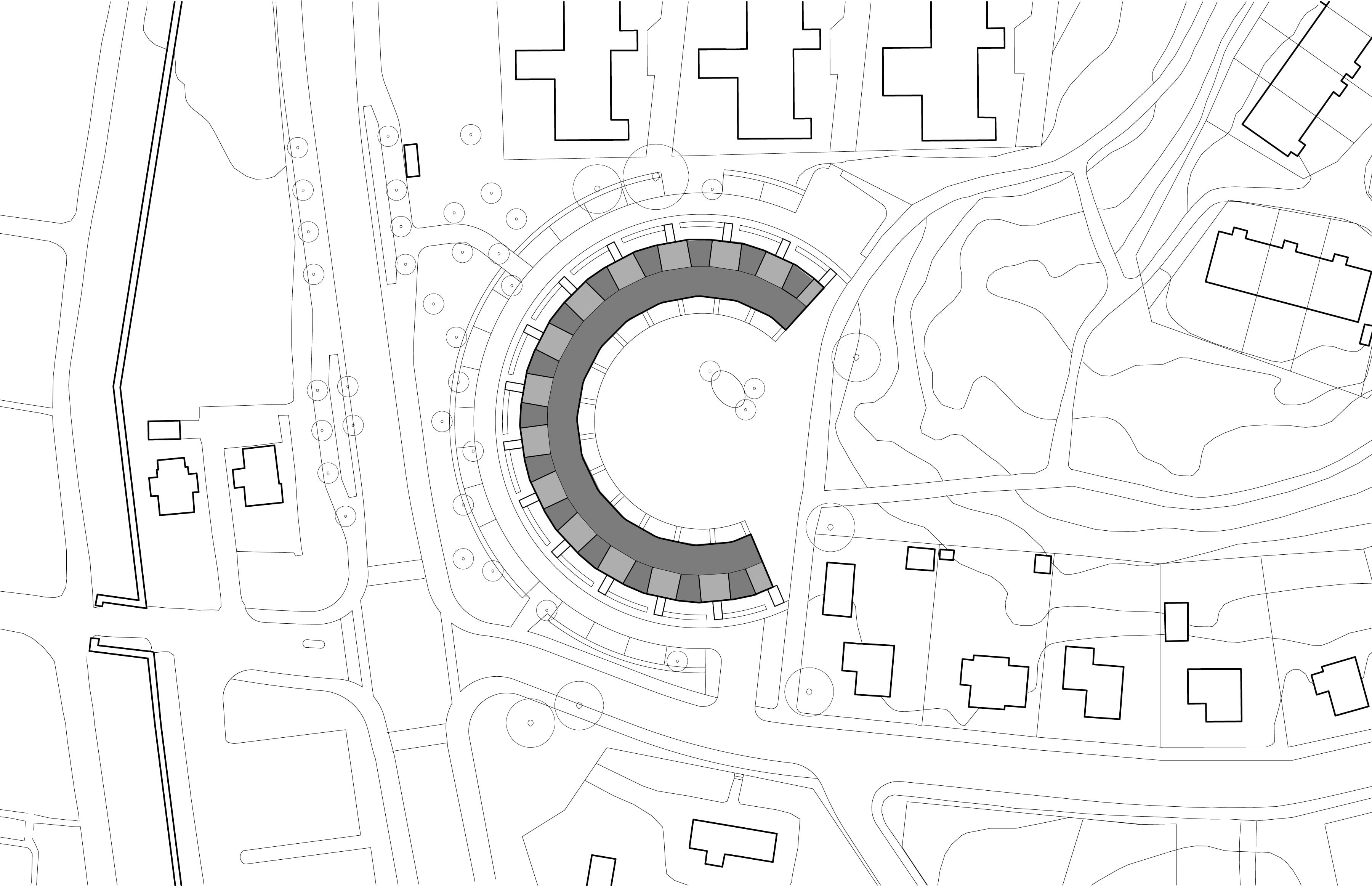 The sacred pine forest and private housing area
The point of departure of the project was the relationship to the landscape of The Woodland Cemetery and the adjacent Pungpipan neighbourhood with private detached housing, characterized by dense architectural, social and spatial organisation of a high conservation value.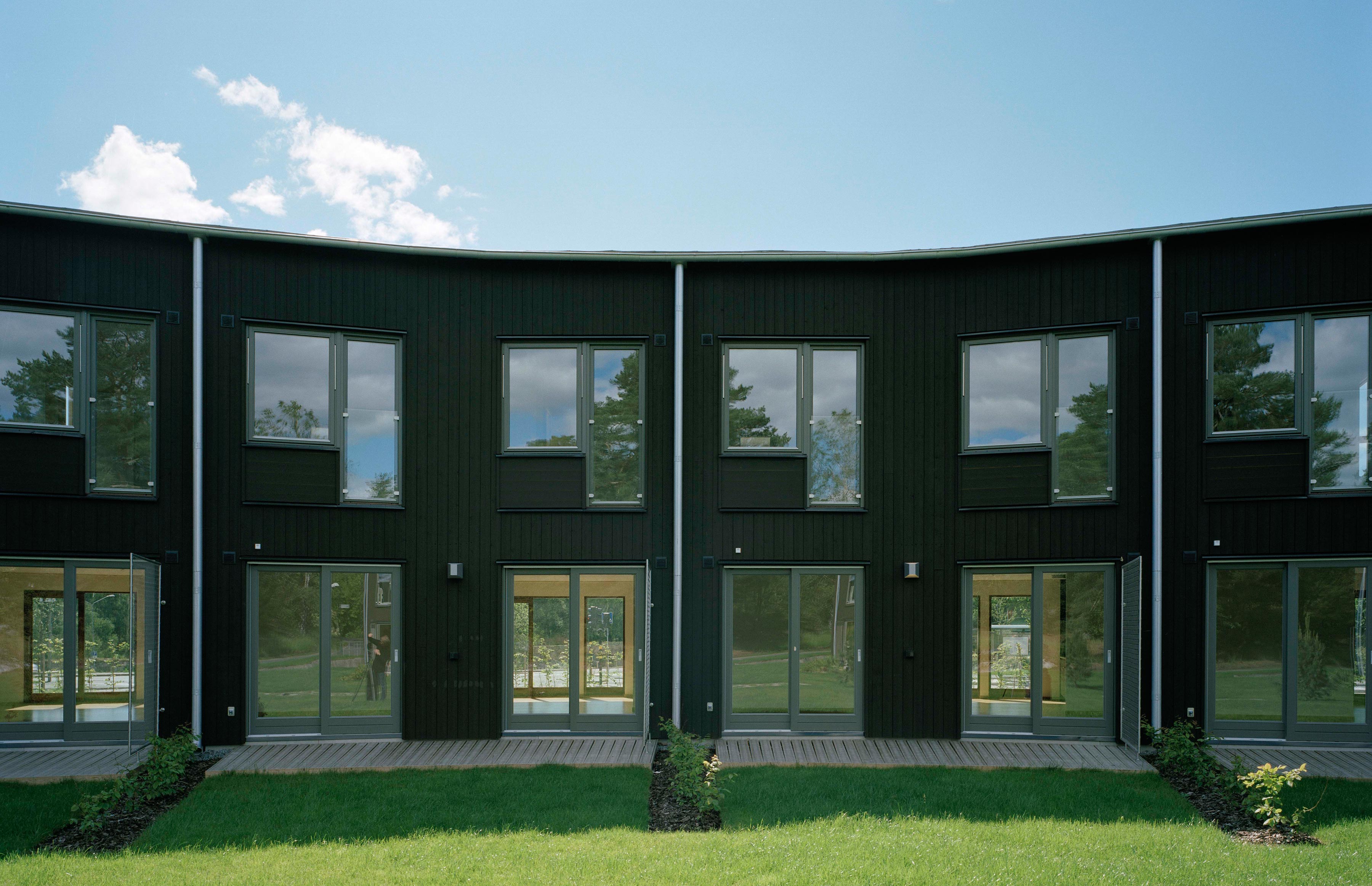 Clear form dominating neither the street nor The Woodland Cemetery
The plot faces the eastern entrance to the cemetery where the tall tree trunks of the grave landscaping create clear view over the ground level. Seen from such open scenery, Länsrådet's form and scale are faded, don't intrude, while its round shape embeds the project among the trees.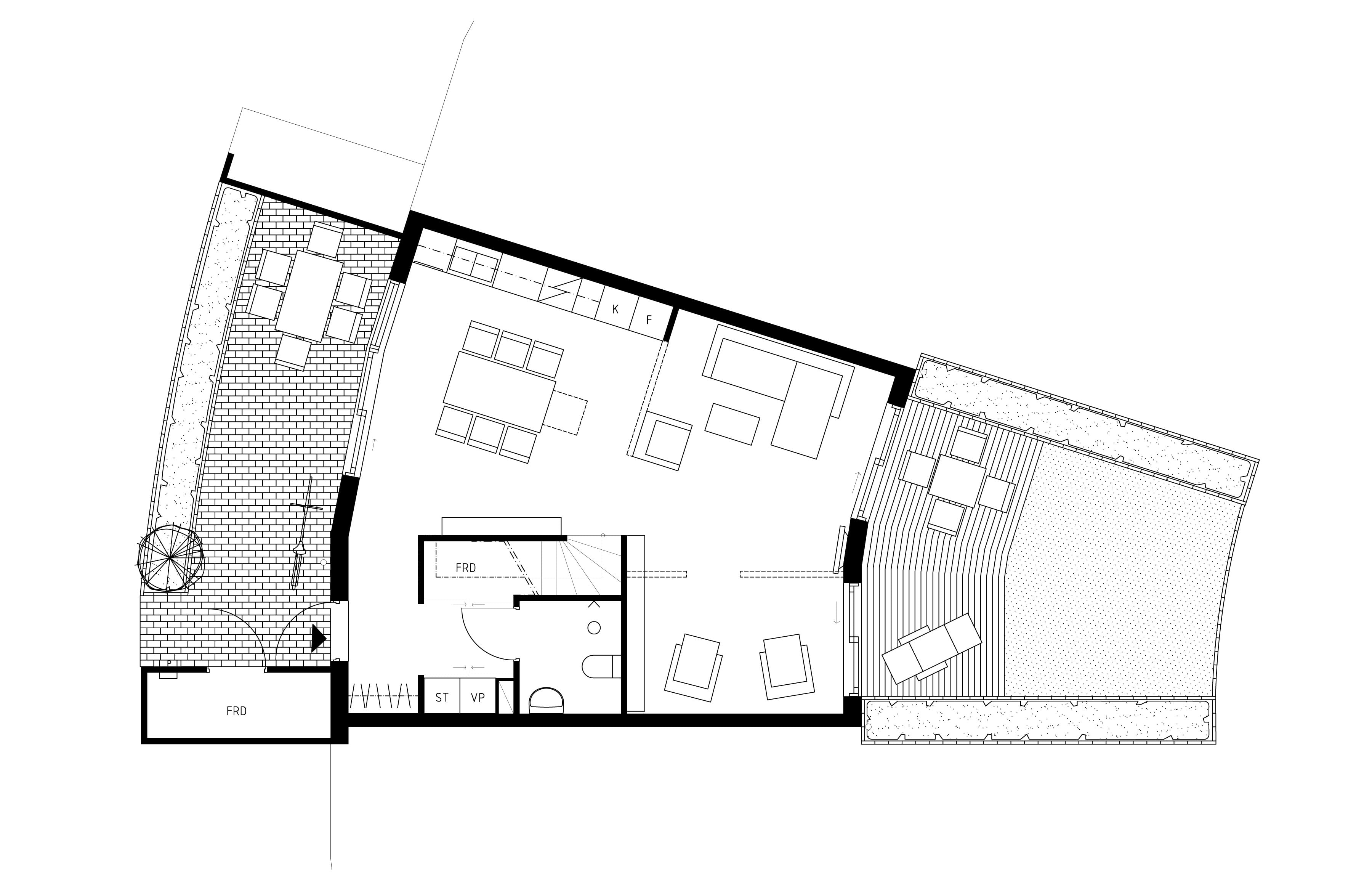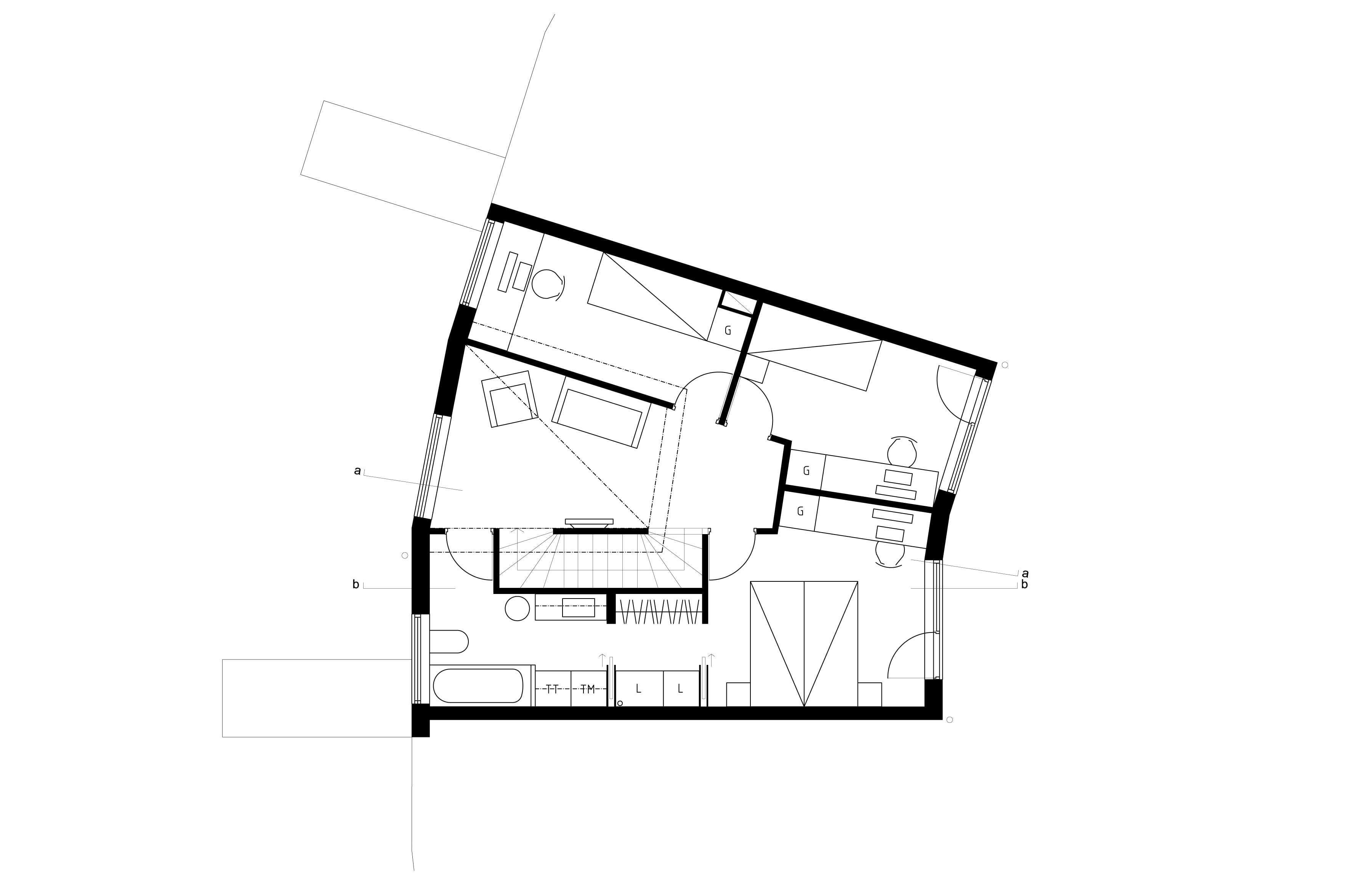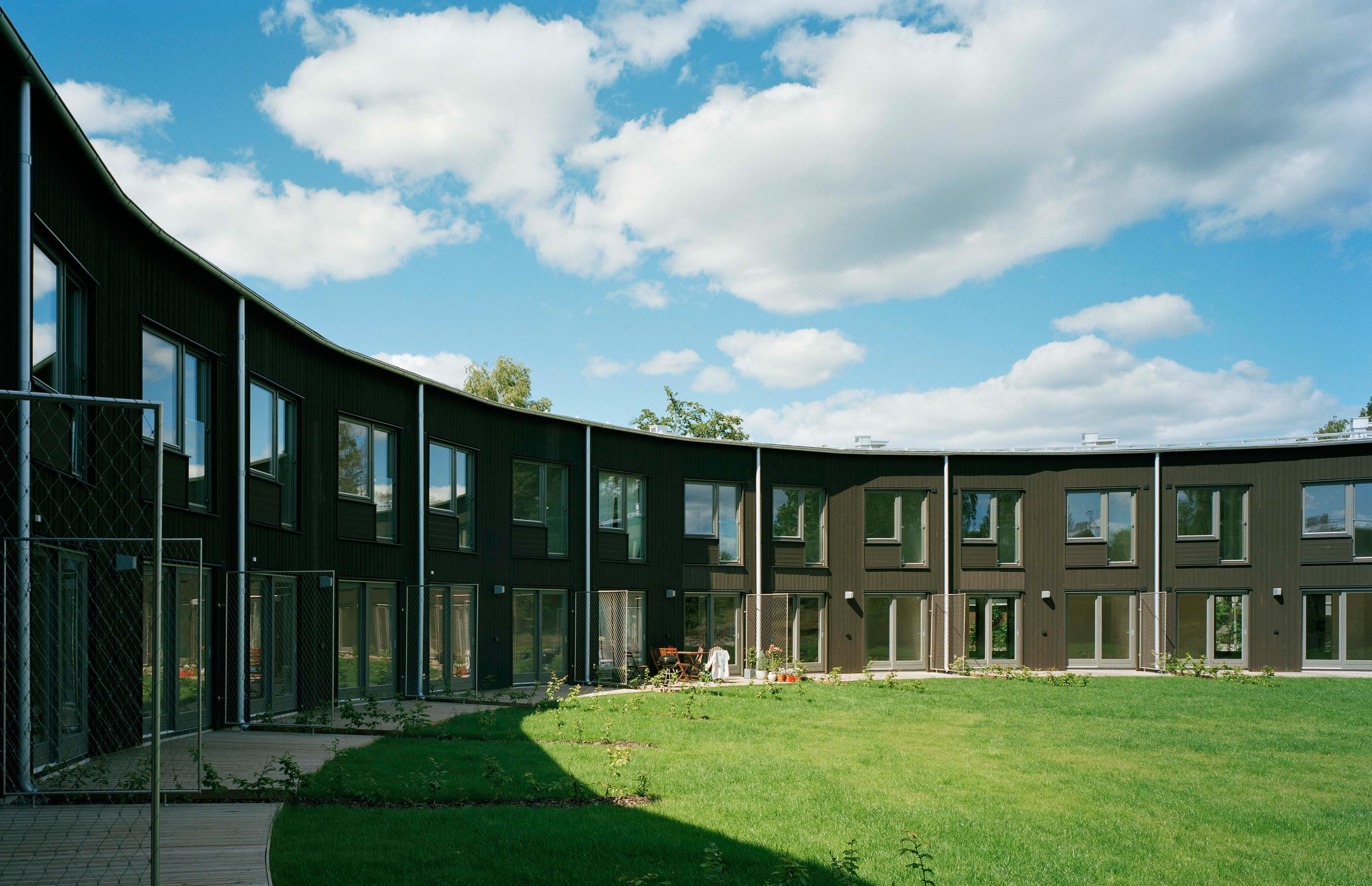 Community and individuality
The fourteen terraced houses with vertically protruding dormer windows create a distinct crescent volume framing a shared common, creating an active place for the residents. Such configuration resonates with the need for community as well as integrity by individualization and by subdividing the space for private use, forming front gardens and terraces facing the inner courtyard.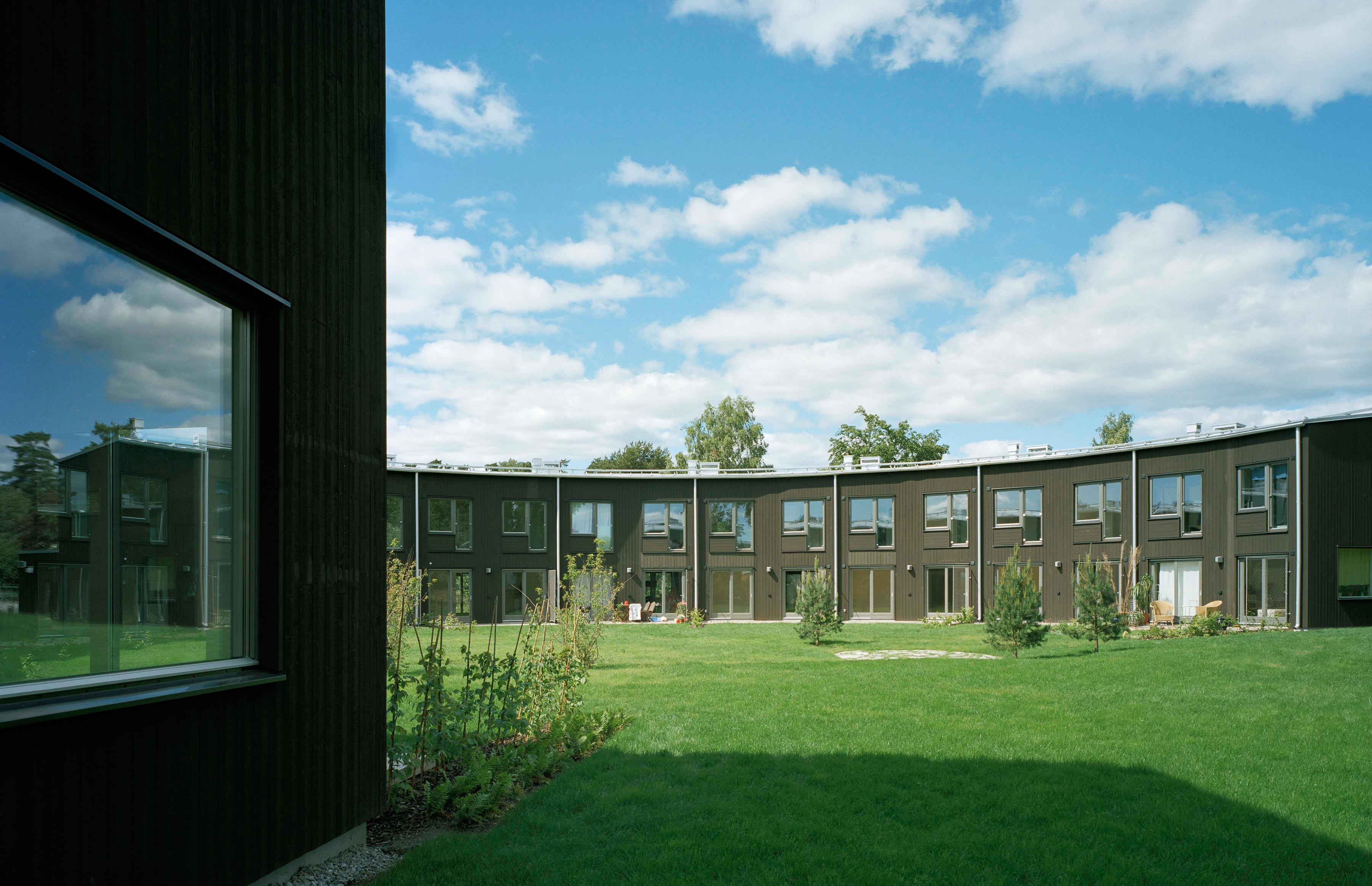 Unique prefabricated terraced houses
Each house offers 118 square meters of living space in four rooms. The wedge-shaped form gives spatial articulation and benefits the layout. On the ground floor, the main dual-aspect room connects the garden to the street. Spatial organization and zoning flows between the open kitchen with a dining area facing the street and the living room located towards the inner courtyard. On the upper floor, the focus lies on qualities such as bright common room, bath, circular movement and walk-in closets. The houses are built with prefabricated timber elements while wooden panels and roof cladding were mounted on site. Windows and doors are made of solid timber.