Sparsamheten
Sparsamheten is located along the road Gamla Tyresövägen in Enskede, next to the housing area Pungpipan and east of The Woodland Cementery Skogskyrkogården in Stockholm. The project includes 19 two storey houses of 140 sq m each.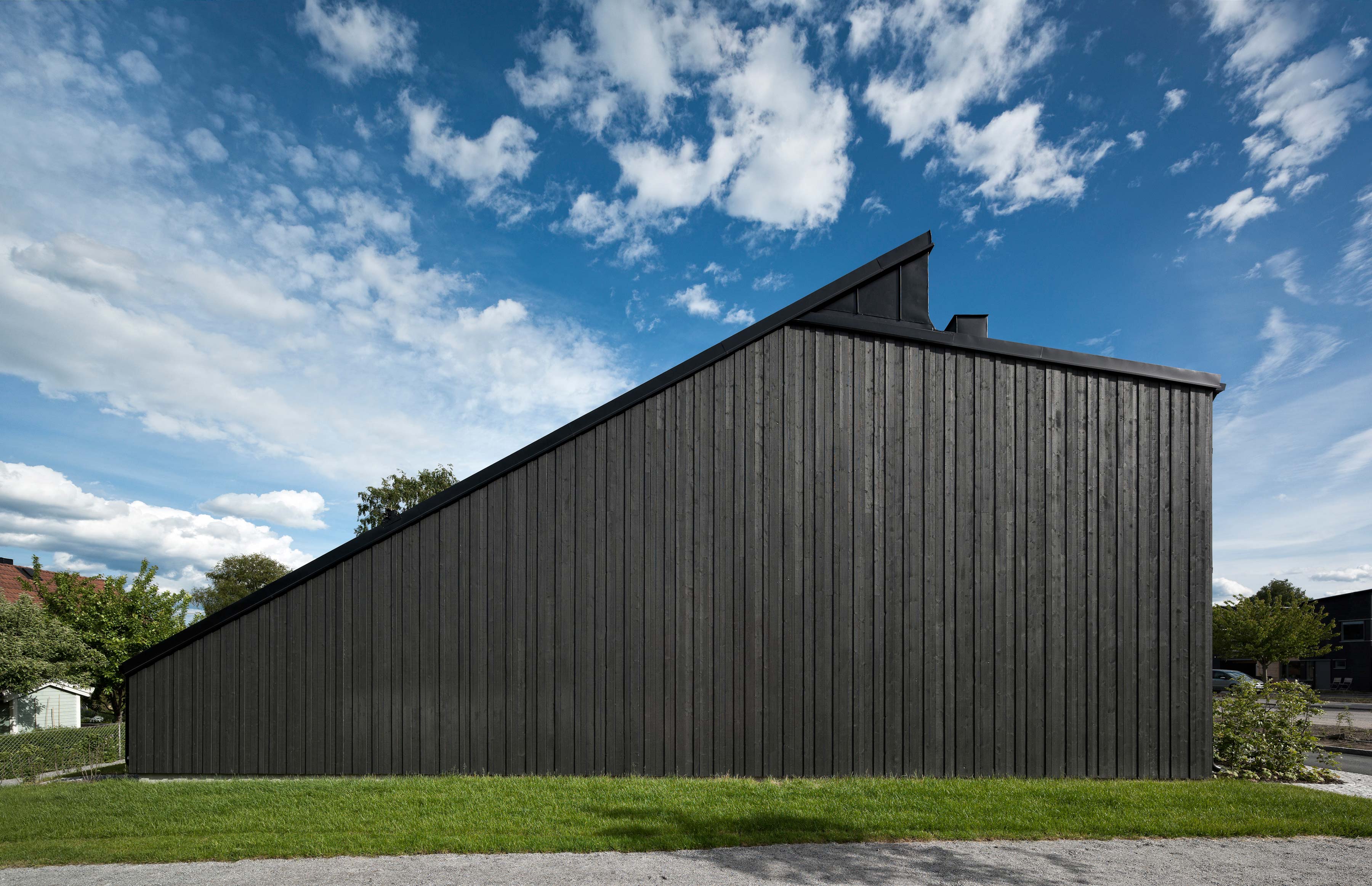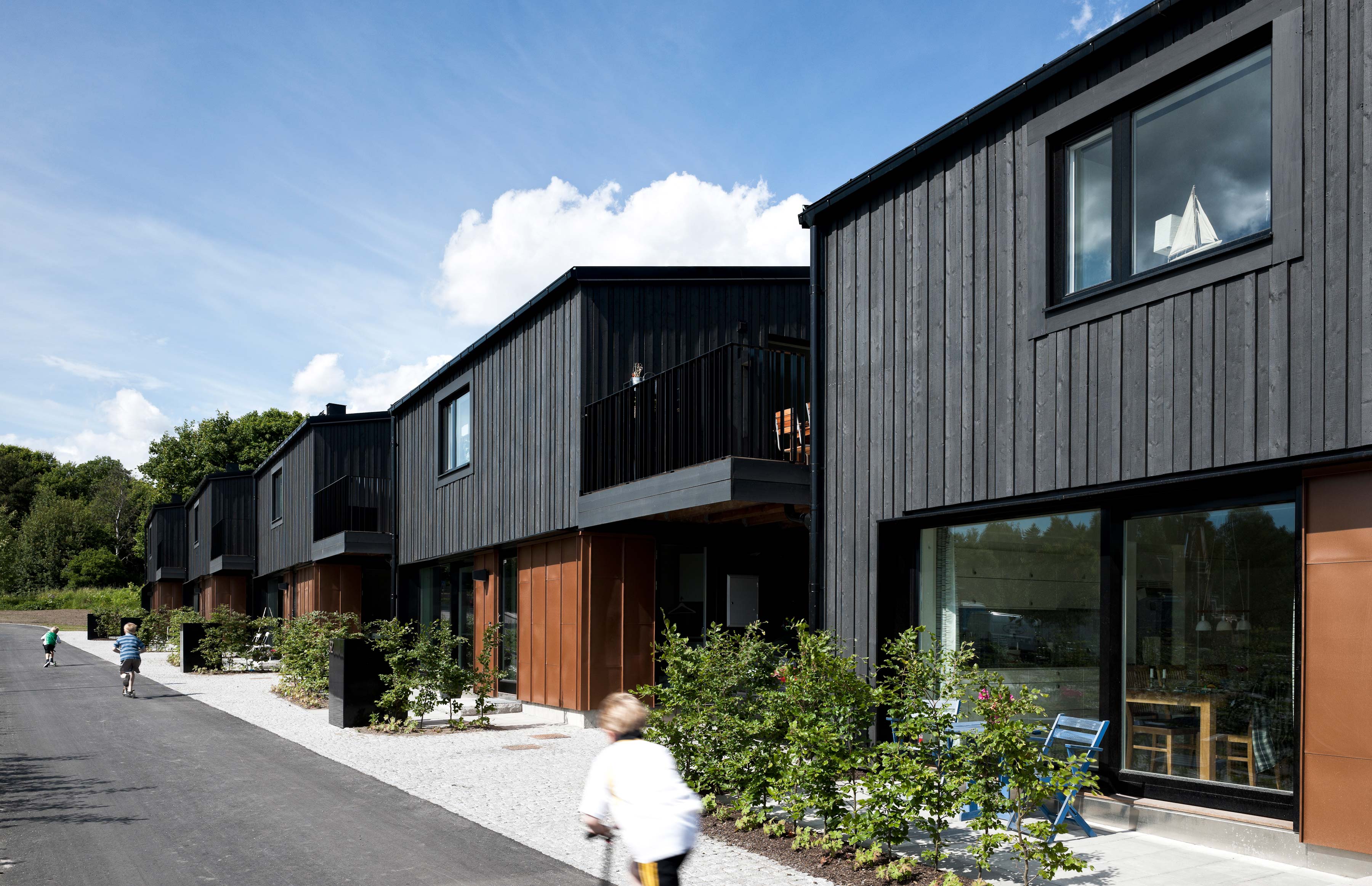 In proximity to Skogskyrkogården
The proximity of Sparsamheten to the Unesco World Heritage Skogskyrkogården, The Woodland Cemetery in Stockholm, required careful consideration of the site and of the sacred landscape. The premise was to keep the views and vistas from the graves nestled within the pine forest, as designed by Gunnar Asplund and Sigurd Lewerentz, as intact as possible.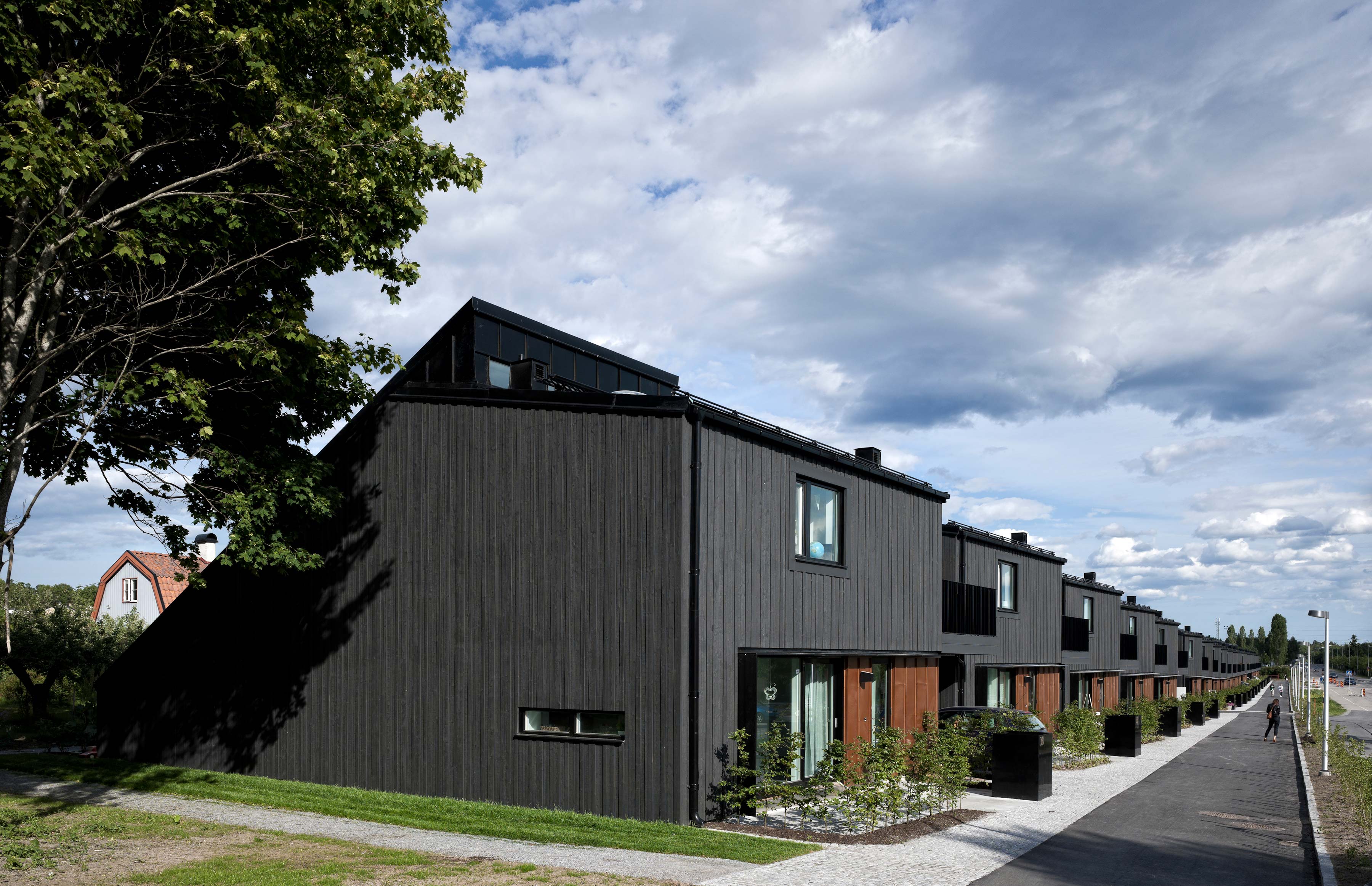 Private gardens
The idea is to create typologies with a public character facing the street and more privacy in the rooms on the garden side. An informal path runs along the back of the plot bordering the neighbouring gardens, contributing to an integrated built structure and a functional movement pattern.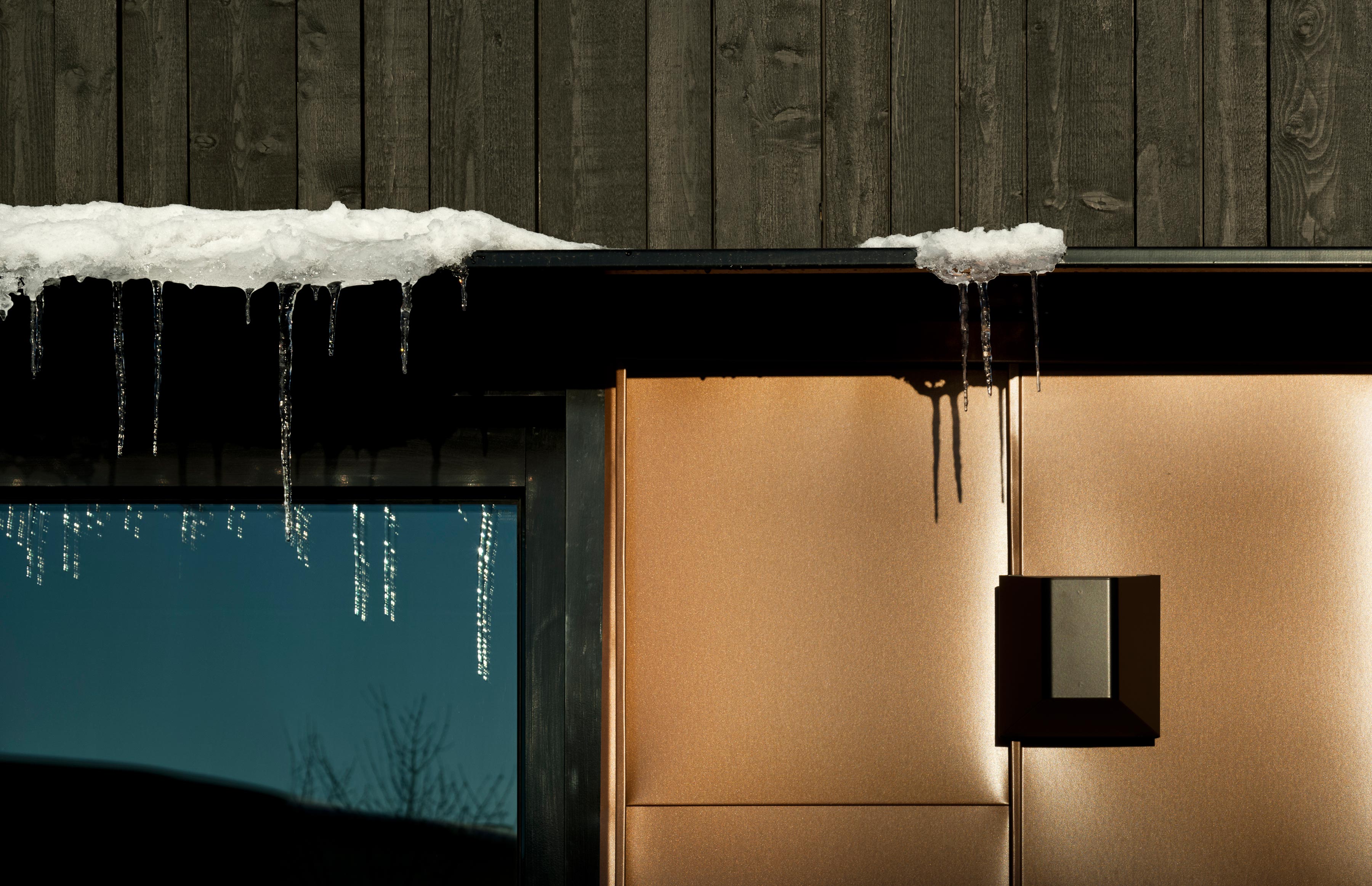 Dark shades and qualitative spaces
The houses are subdued in colour and materiality. Dark greywashed wood panels with black sheet metal detailing and elements of copper and bronze set the tone of the buildings. The buildings have a distinct pitched roof, covering two storeys and a rooflight on the street-side and sloping down to one storey on the garden side. The housing typology is developed based on the specific location, with the road to the south-west and gardens to the north-east. The houses are slightly angled towards the street, providing a three-dimensional effect.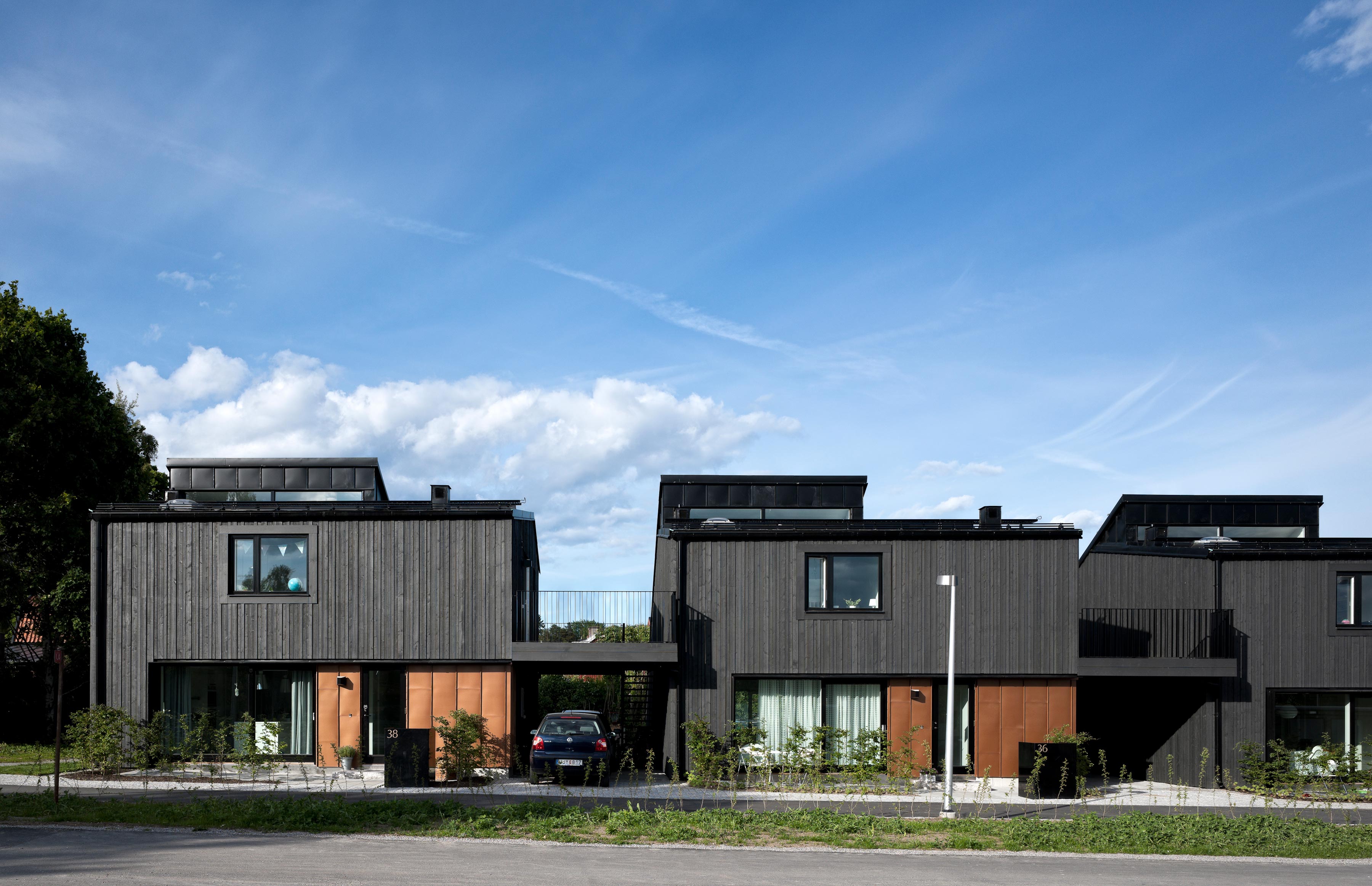 Spatial flexibility
Each unit incorporates spatial flexibility and complexity. The ground floor is based on an open plan sequence, rooms interlocking with each other and functions that can be divided in a flexible and transparent manner. The houses have a continuous sloping roof with a skylight. The living room is spatially connected to the family room on the second floor, separated by a floor to ceiling wooden partition. The bedrooms on the second floor have access to a terrace with a connection to the garden by an outdoor staircase.