Västra Johannelund
KS has designed a block with a new type of town houses in Västra Johannelund in Stockholm, introducing an alternative typology to the ones existing in the area – small duplex houses around an atrium. The main challenge and focus was to make the units radically smaller than a traditional terraced or linked housing would be, and at the same time solve the proximity to the busy road, Lövstavägen.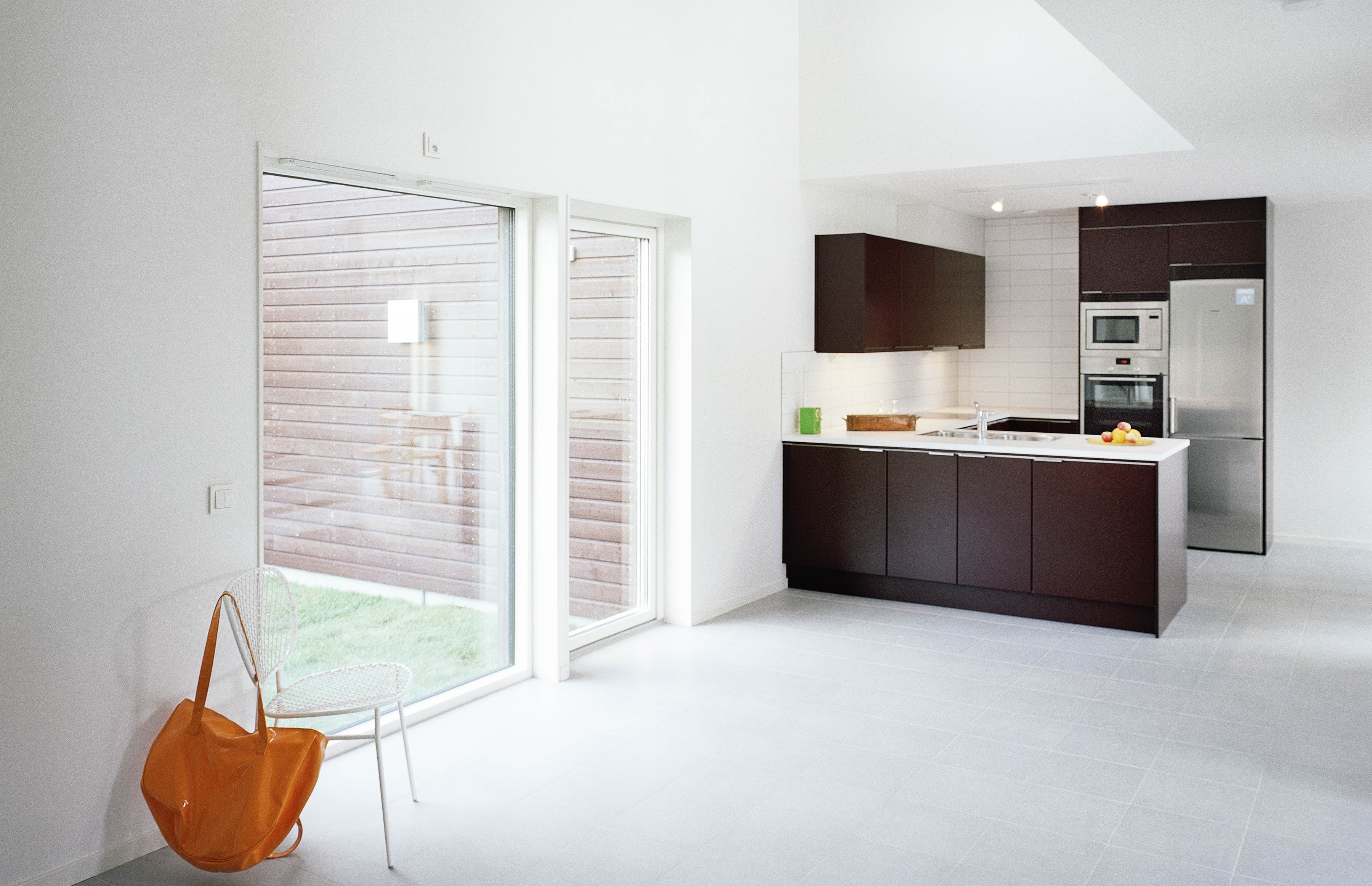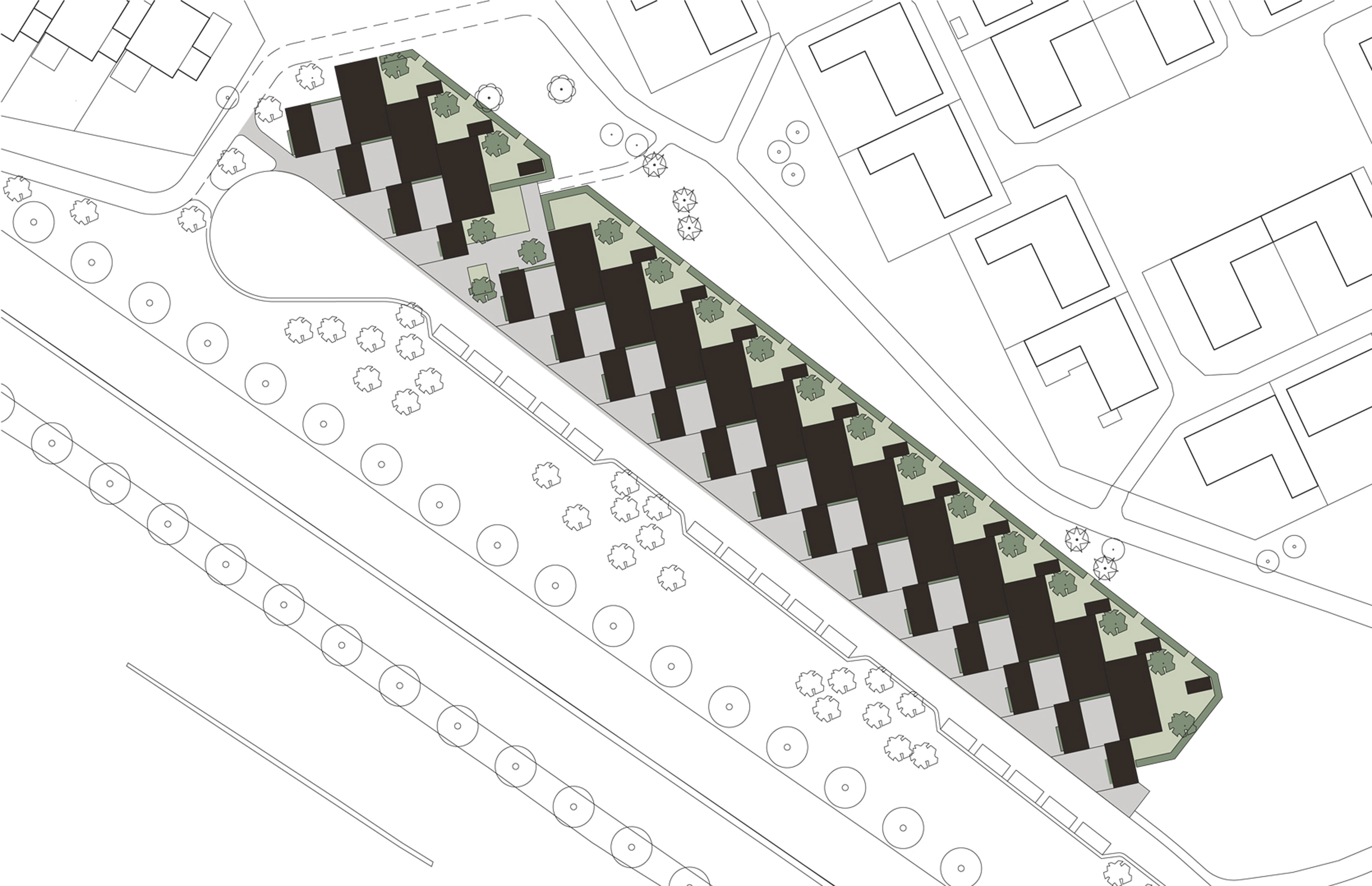 A sequence of spaces
The architectural solution was to stagger the 15 town houses along the street at an angle, which together with the placement of the car ports created a sheltered front yard as a spatial filter. This building organisation created passages, connecting the inner, protected landscape to the adjacent street. This green strip contains the individual private gardens. The buildings are linked together, interlocking with each other in a zig-zag pattern. The rotated form connects the inner courtyard to the indoor social spaces and the common outdoor areas.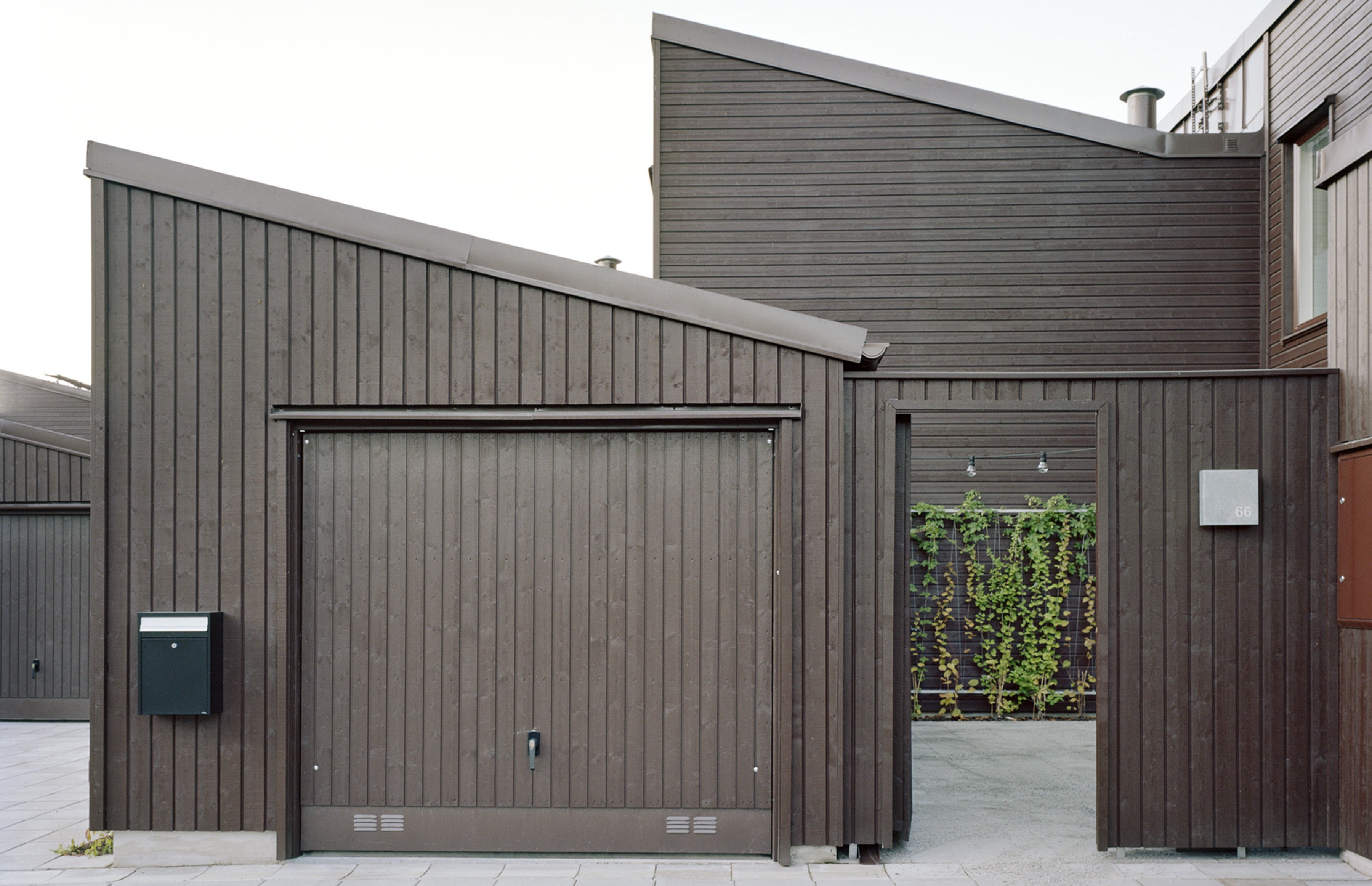 Introducing an alternative typology to the ones existing in the area – small duplex houses around an atrium.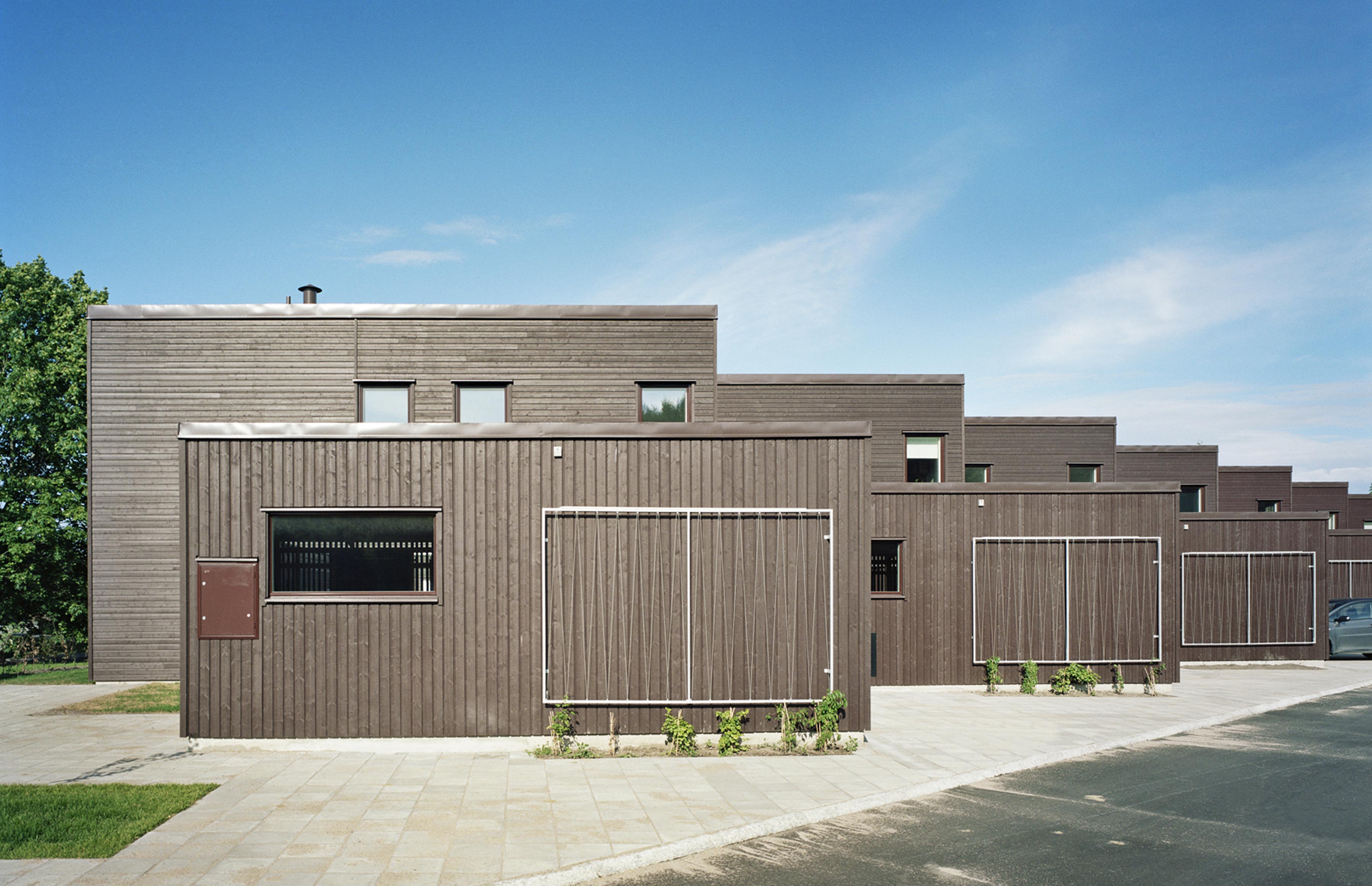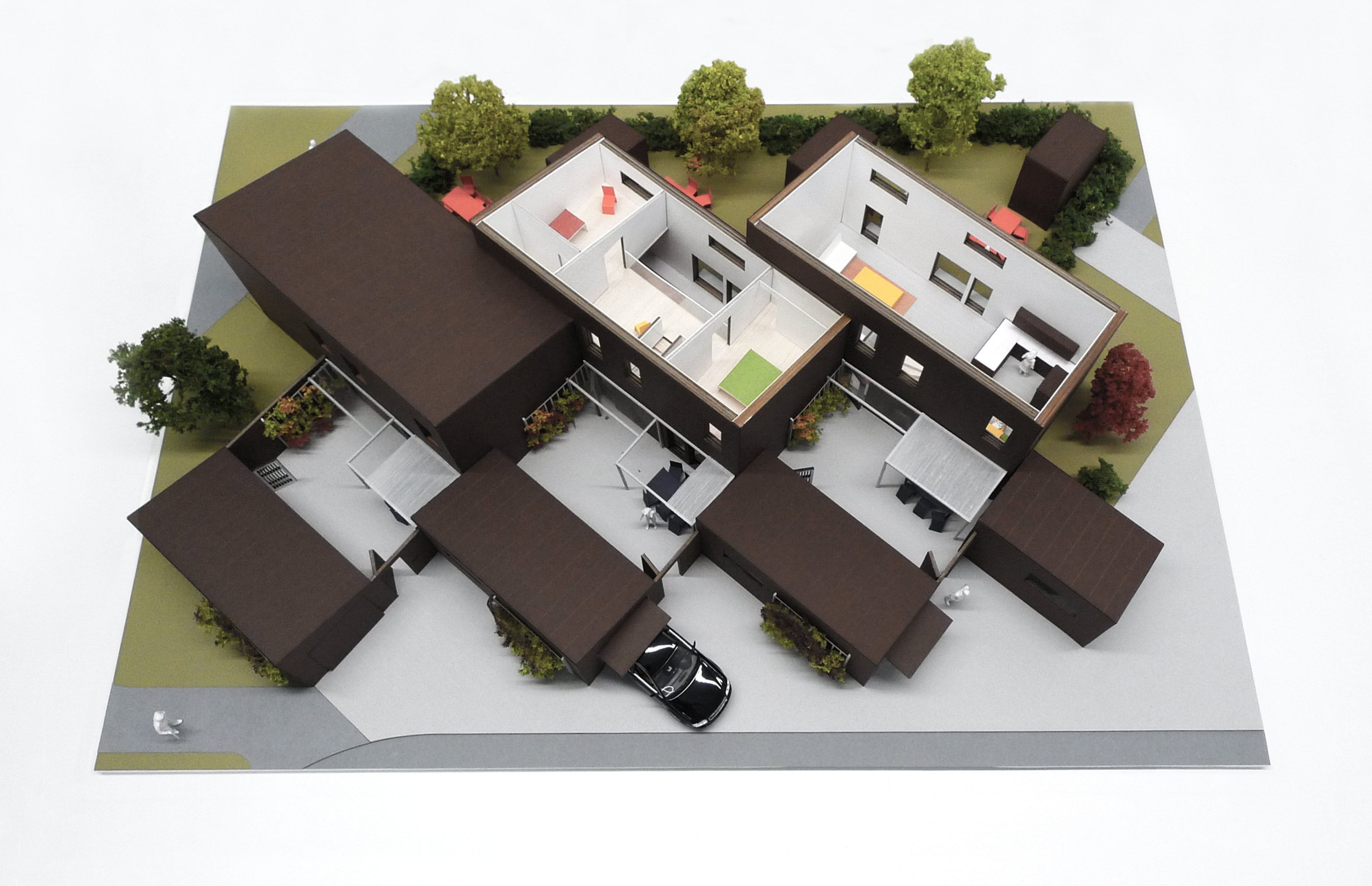 Expressive volumes
The main building volumes as well as the car ports have steep shed roofs which in their repetitive form establish a coherent silhouette with a clear structure, giving the buildings a specific character. The exterior has a sober and rational expression while the indoor spaces have a free open plan.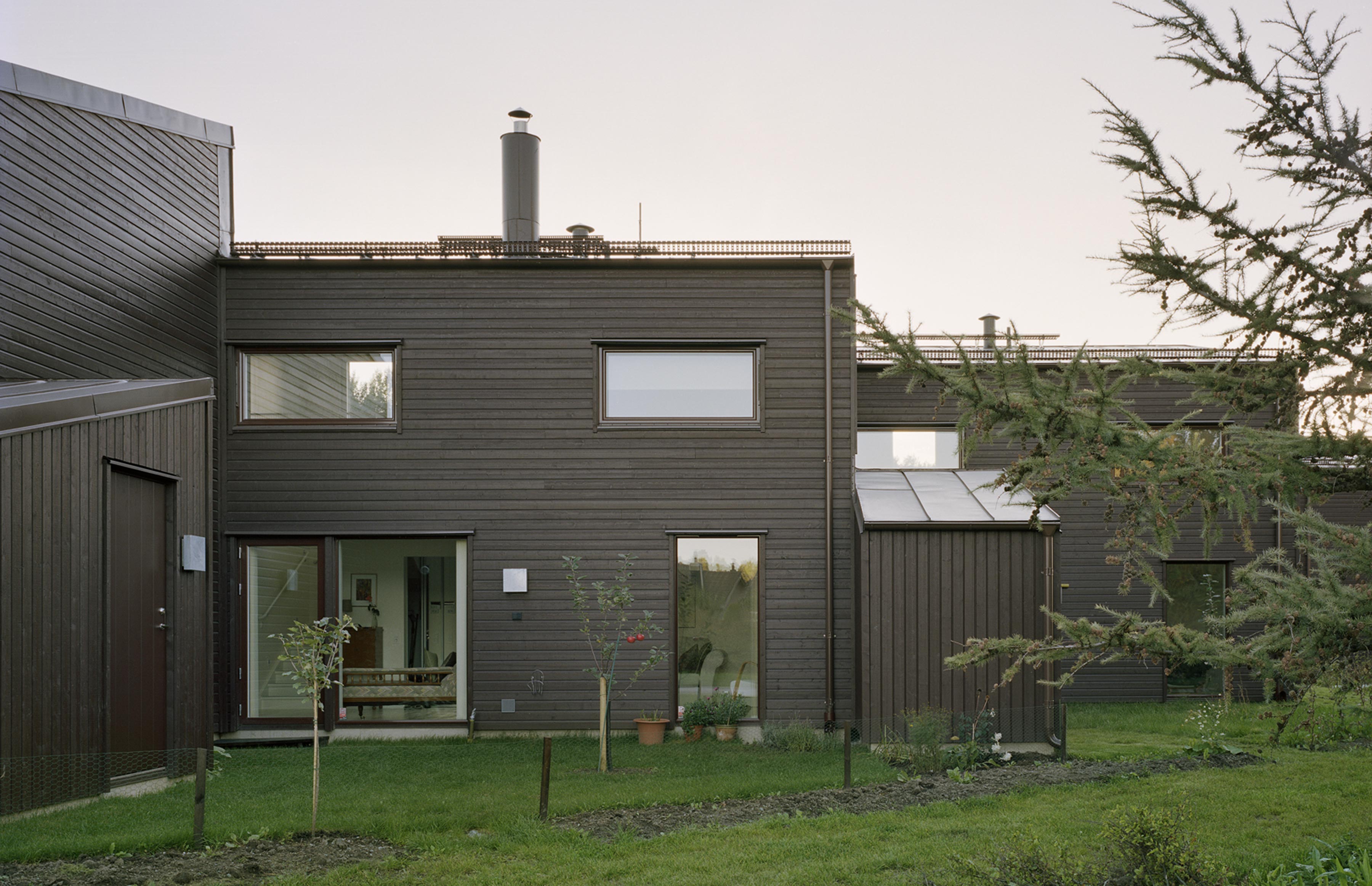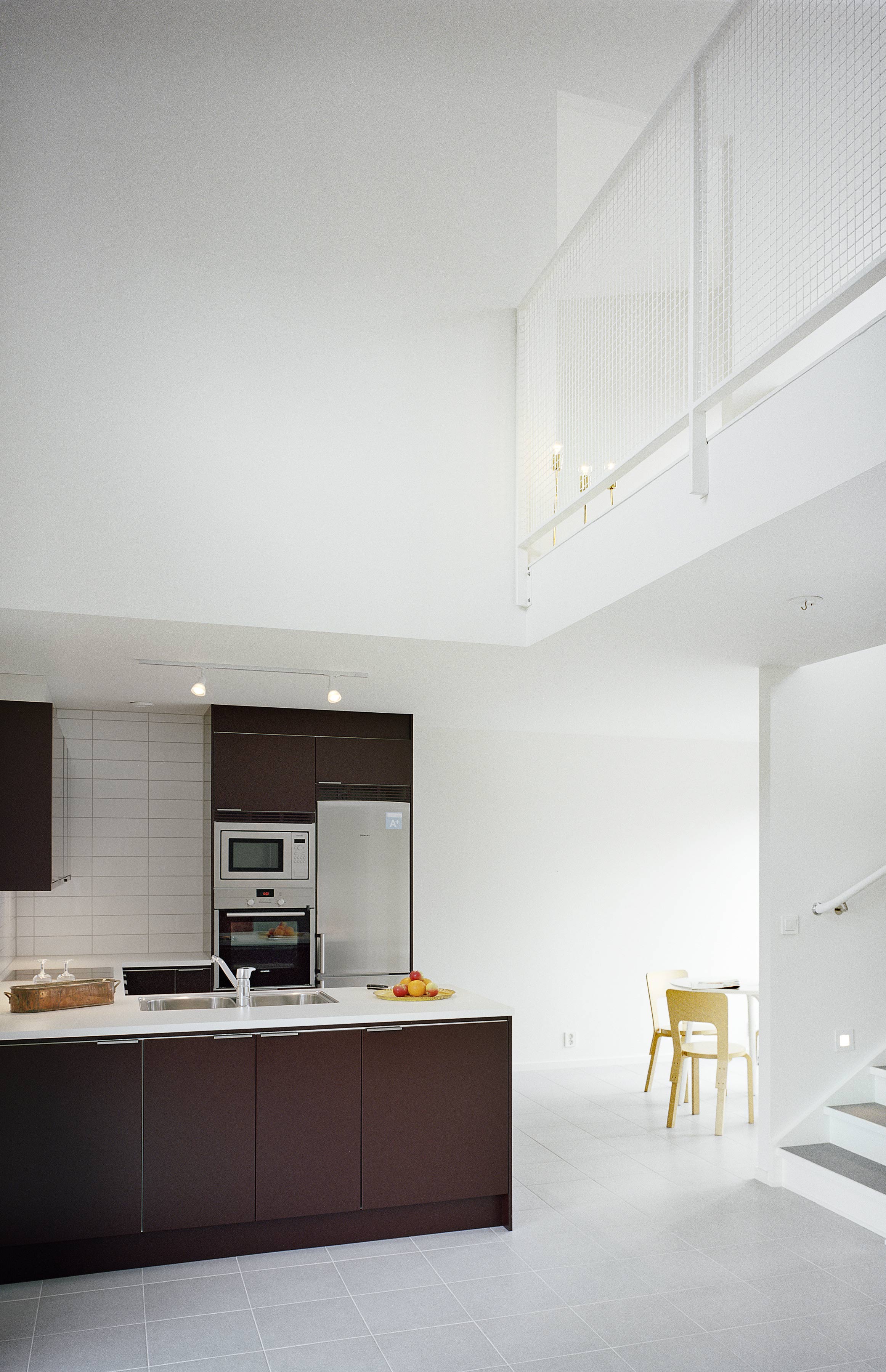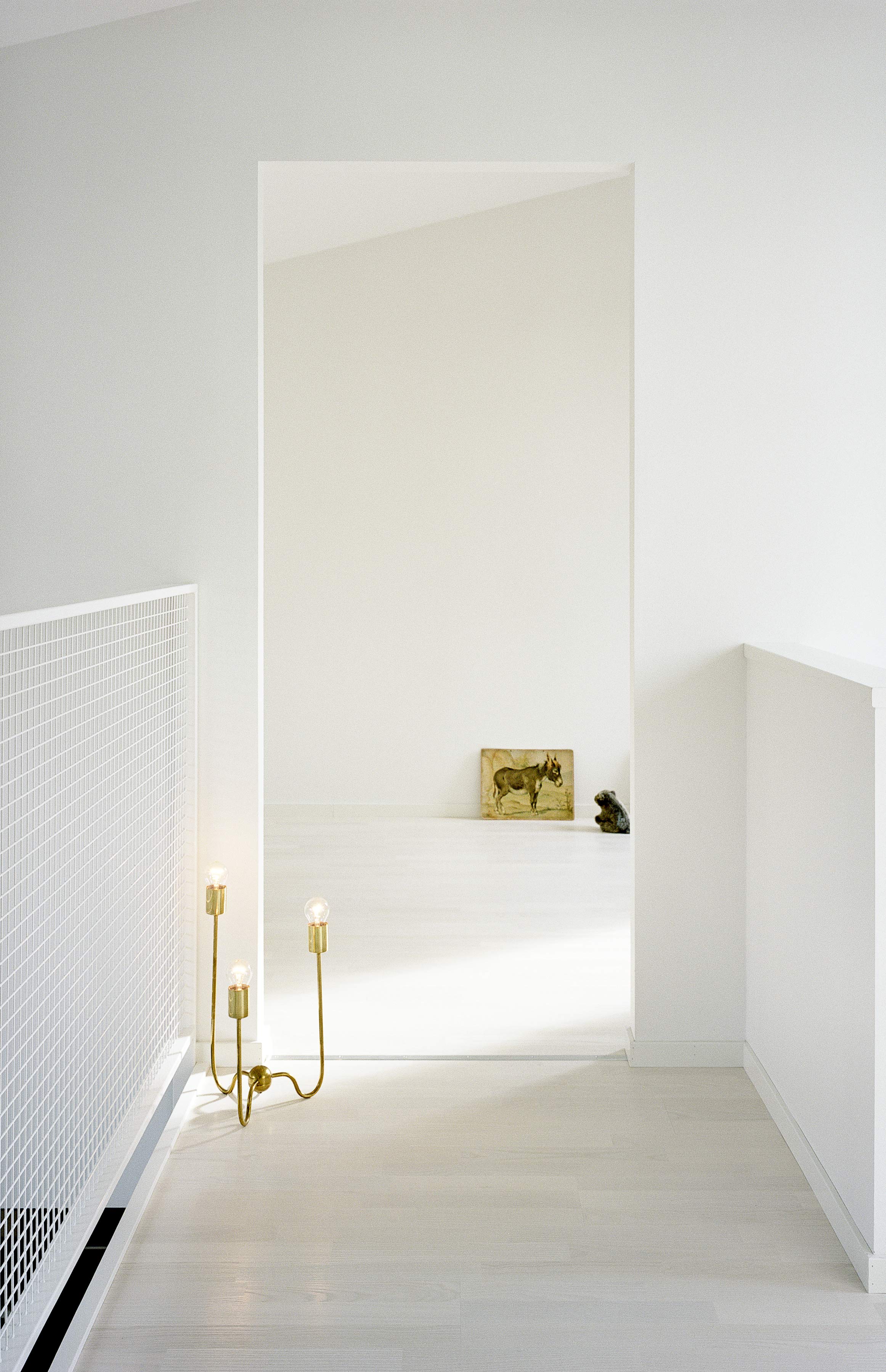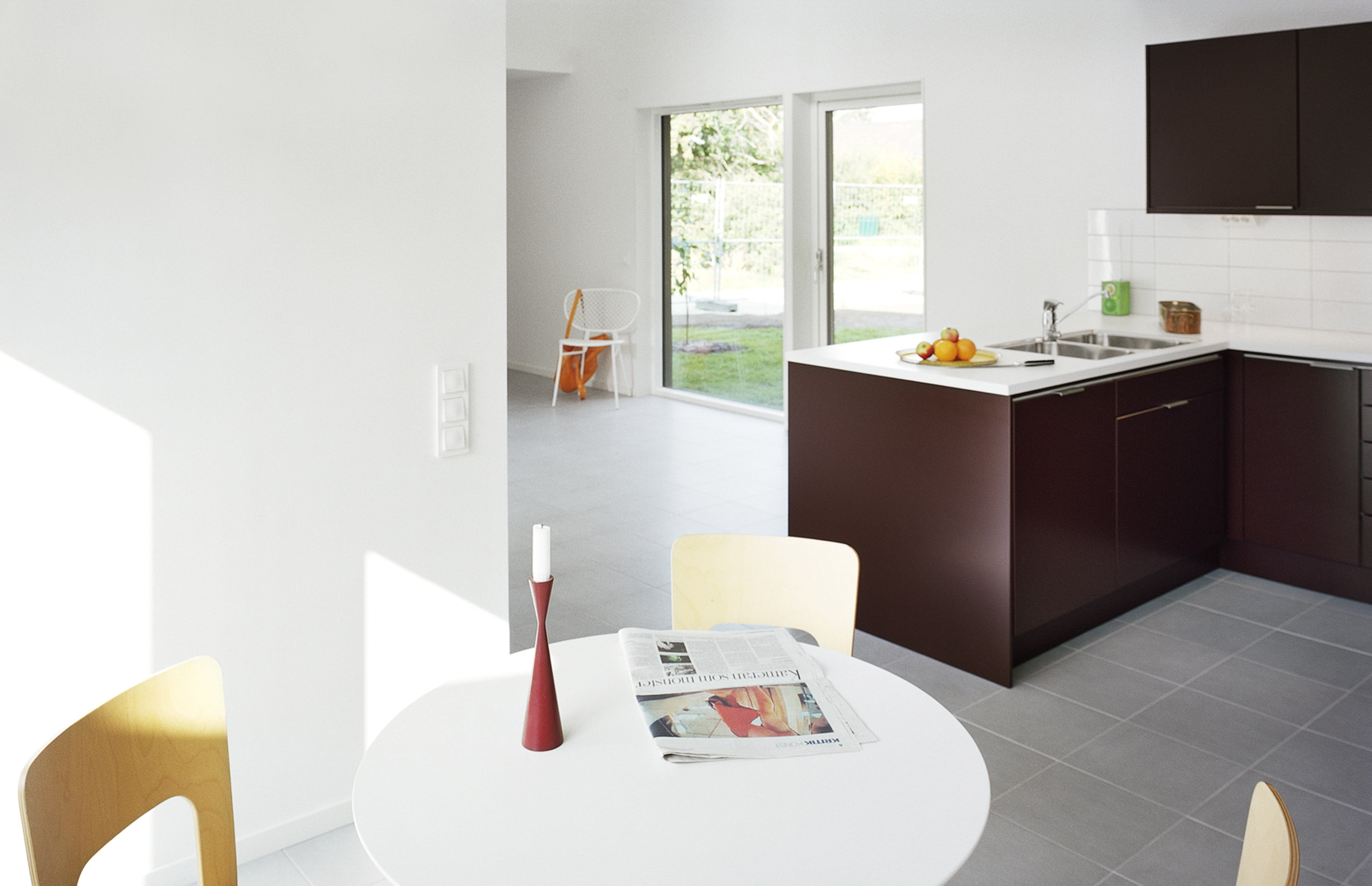 Carefully studied, efficient layouts
The terraced house around the atrium is an efficient type, having two floors with 60 square meters of living area and a generous continuous interior, flowing from the lower to the upper level. Its open and flexible plan consists of a series of rooms overlapping each other. All rooms are in a mutual dialogue with boundaries that can be opened or closed, allowing the house to expand for free use. The living room is spatially connected to the kitchen, overlooked by the open sleeping loft which spreads daylight on the ground floor. From the living room, one can see both the inner courtyard and the public space. Large glazed openings blur the boundaries between inside and outside. The light grey paving of the atrium weaves in with the grey tiles on the ground floor.