Fittja Terraces
The project Fittja Terraces represents the area's first new production of housing for the selling market and is a welcomed addition to the large existing rental housing stock built in the 1970's. The new buildings create a clearly integrated lively strip between the local centre and Fittja Äng further down towards the water. The environment becomes a small-scale urban addition with social opportunities, emphasizing variation and a rich diversity of housing types and sizes.
An alternative form of housing
Fittja Terraces offers alternative form of housing in terms of size, price and quality, and strives for creating opportunities for a housing career locally. The broadness and diversity is created through focusing on small apartments, bigger households with many rooms for large families and possibilities for multigenerational homes in the area. The project proved to be very popular – all dwellings were sold to mainly local residents in a very short time.
Scale and urban life
The intimate scale of Fittja Terraces is a precondition to establishing new urban qualities. The public space and block structure can be understood from a human perspective, at eye level. A series of intimate places and squares connects the buildings with the local centre and recreational facilities at Fittja Äng. The welcoming public spaces encourage the community spirit, offering places for meetings and urban life with playgrounds, temporary activities and facilities.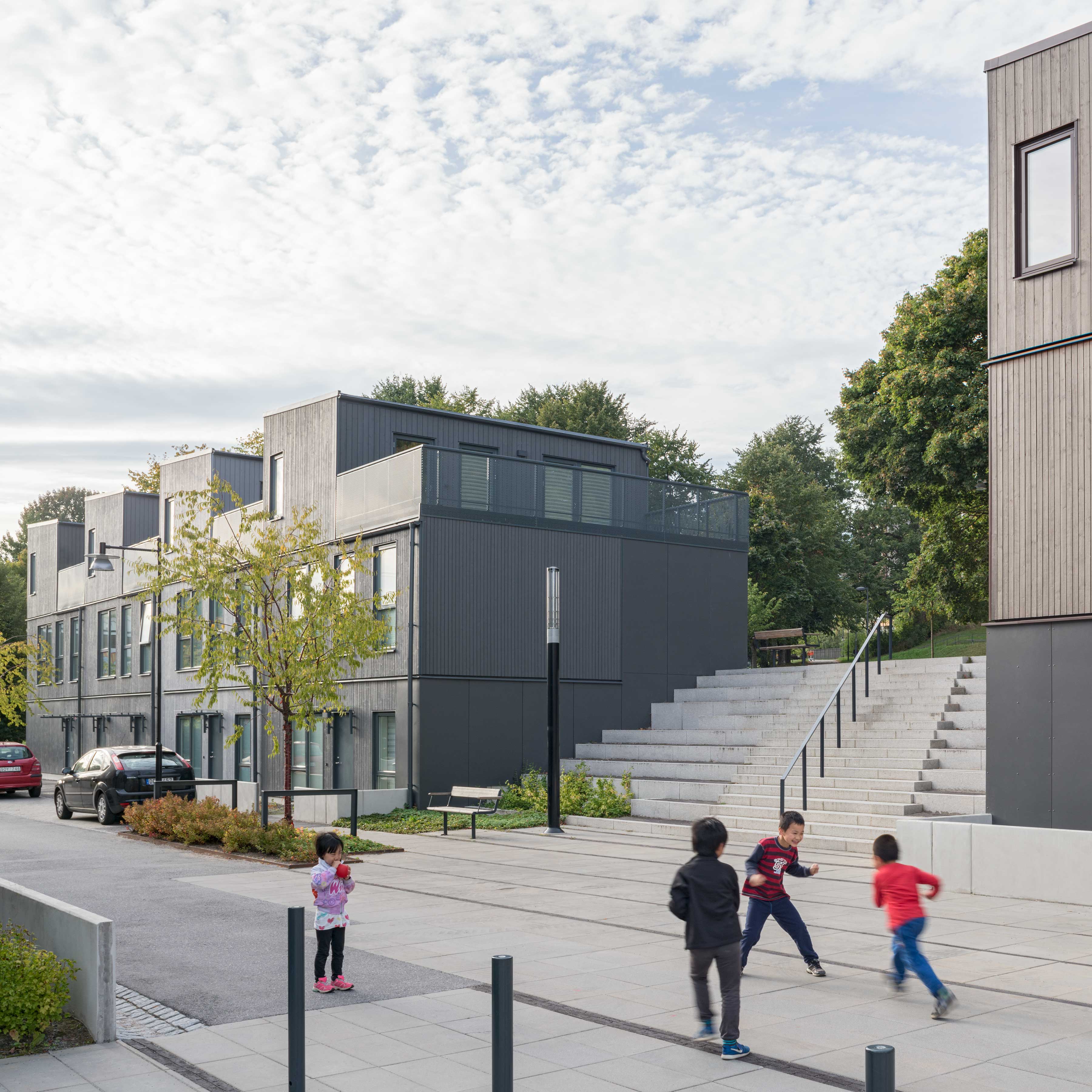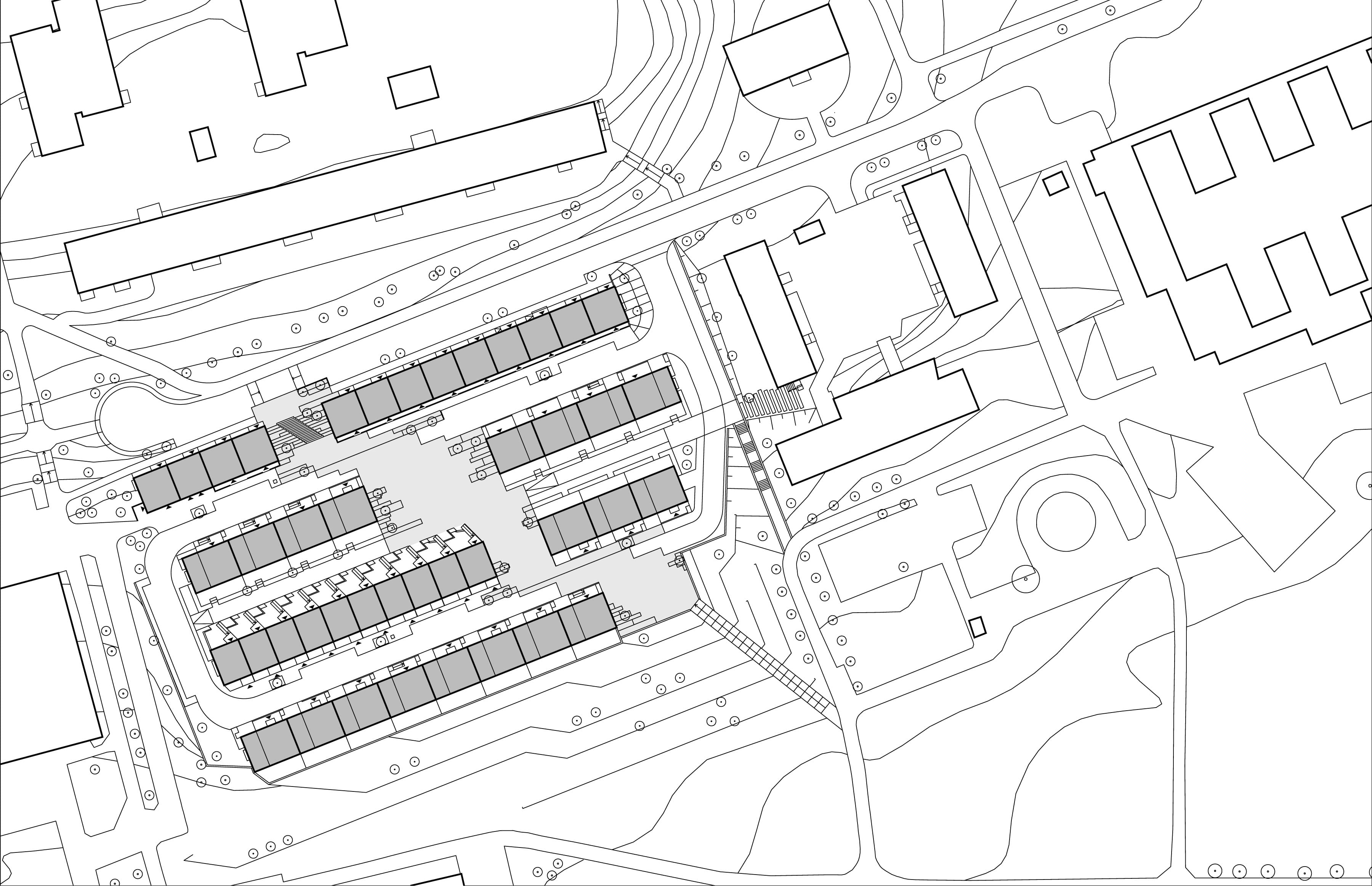 Green gardens, urban farming and private front yards
The low-dense urban structure allows space for private gardens, outdoor places, green front yards as well as common green areas. Edible gardening, private greenhouses and flower beds are a way of increasing one's quality of life and connecting with the local community in the long-term perspective. The layout design specifies clear limits for privacy through careful insertions of low walls, hedges and fences.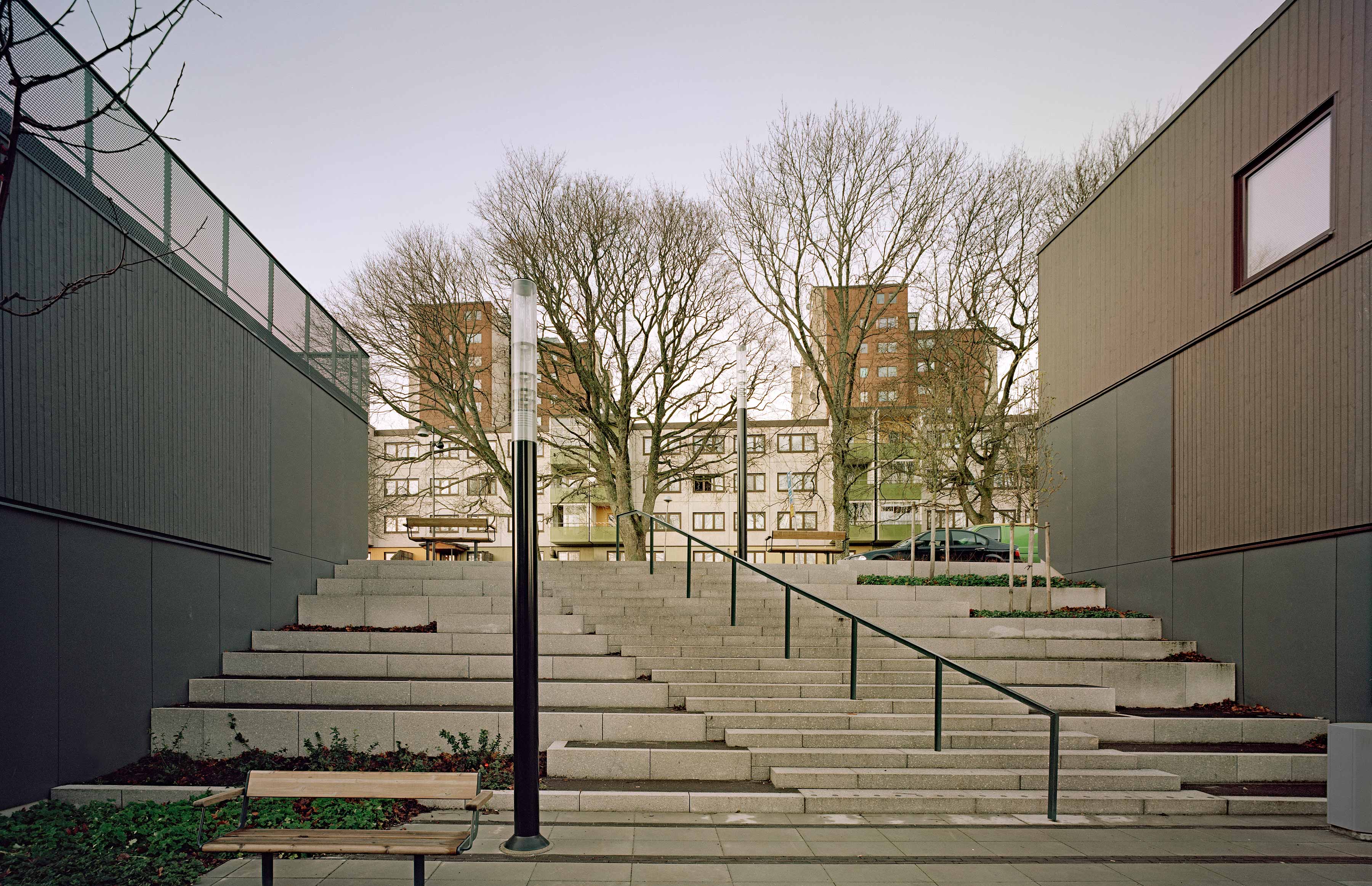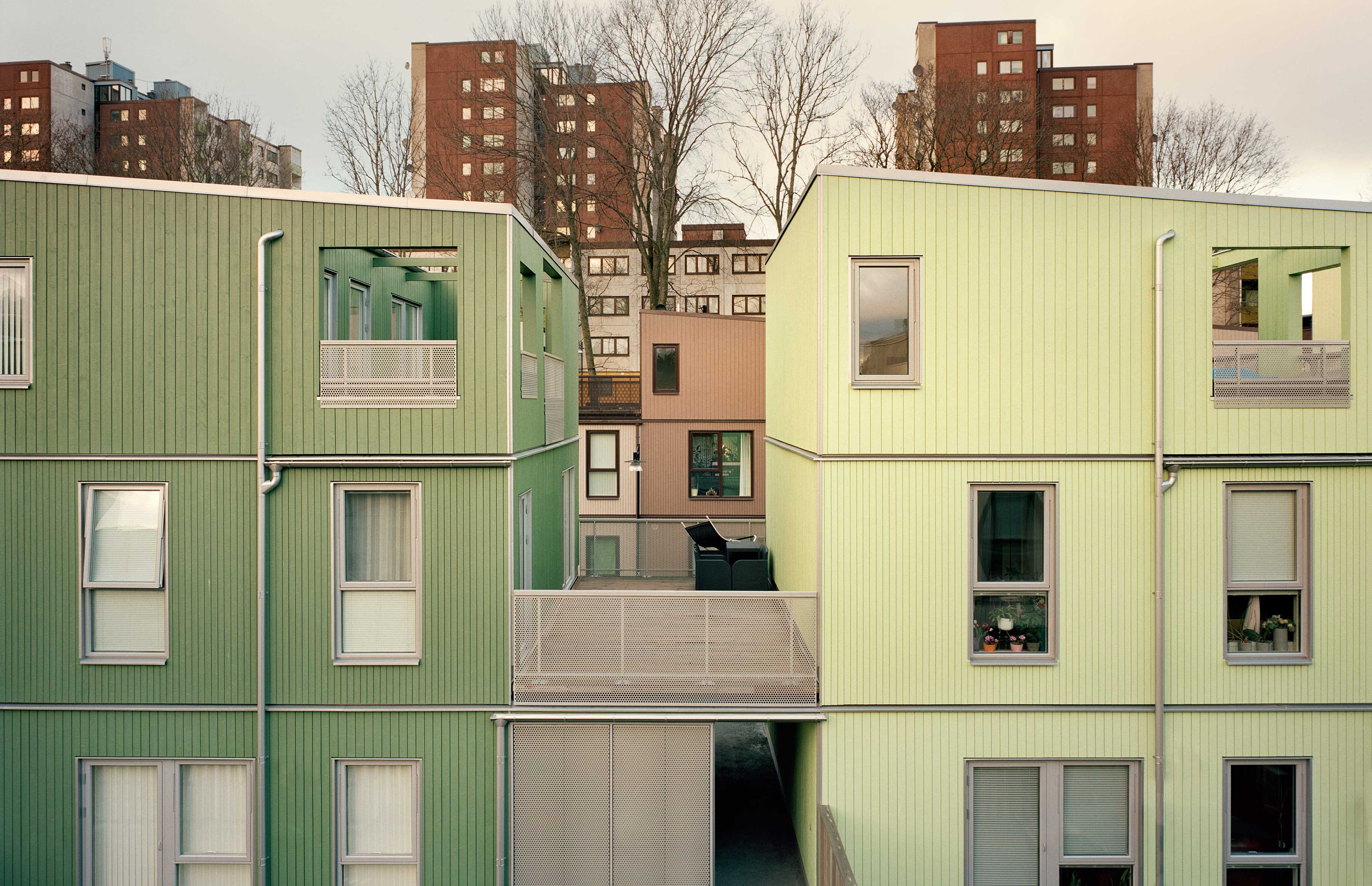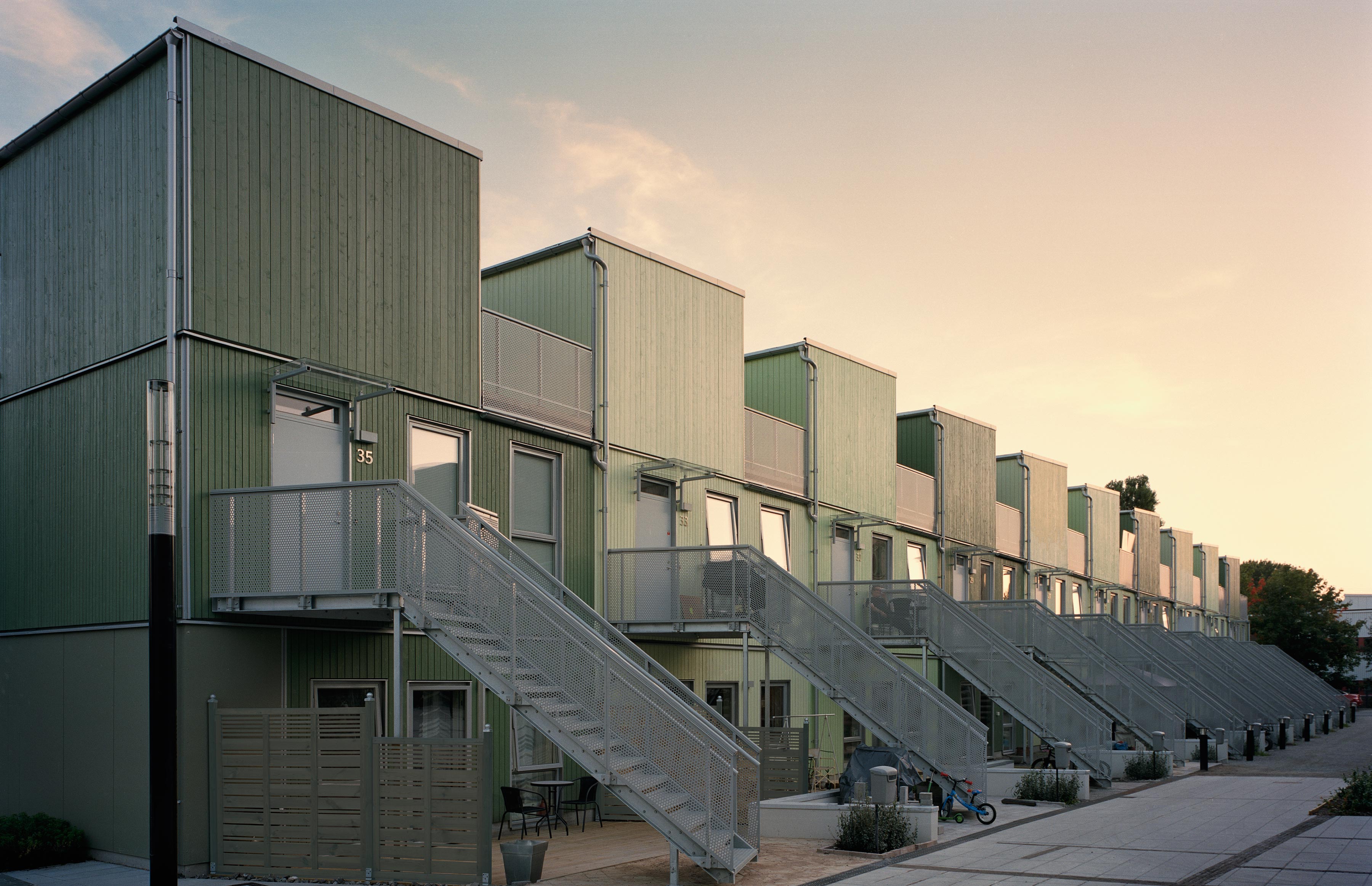 Urban diversity – social sustainability in practice
Through a deliberate focus on mixing different sizes of households, types of accommodation and by providing a complement to the area's homogeneous nature – in terms of both content and architecture – Fittja Terraces are a step towards social sustainability in Botkyrka.