Villa Vy
Villa Vy is designed for a family wanting a robust house, tailored for their specific needs with various rooms for joint activities, privacy and flexibility. The main architectural idea is the precise disposition of the programme, distributing the common areas vertically in the house.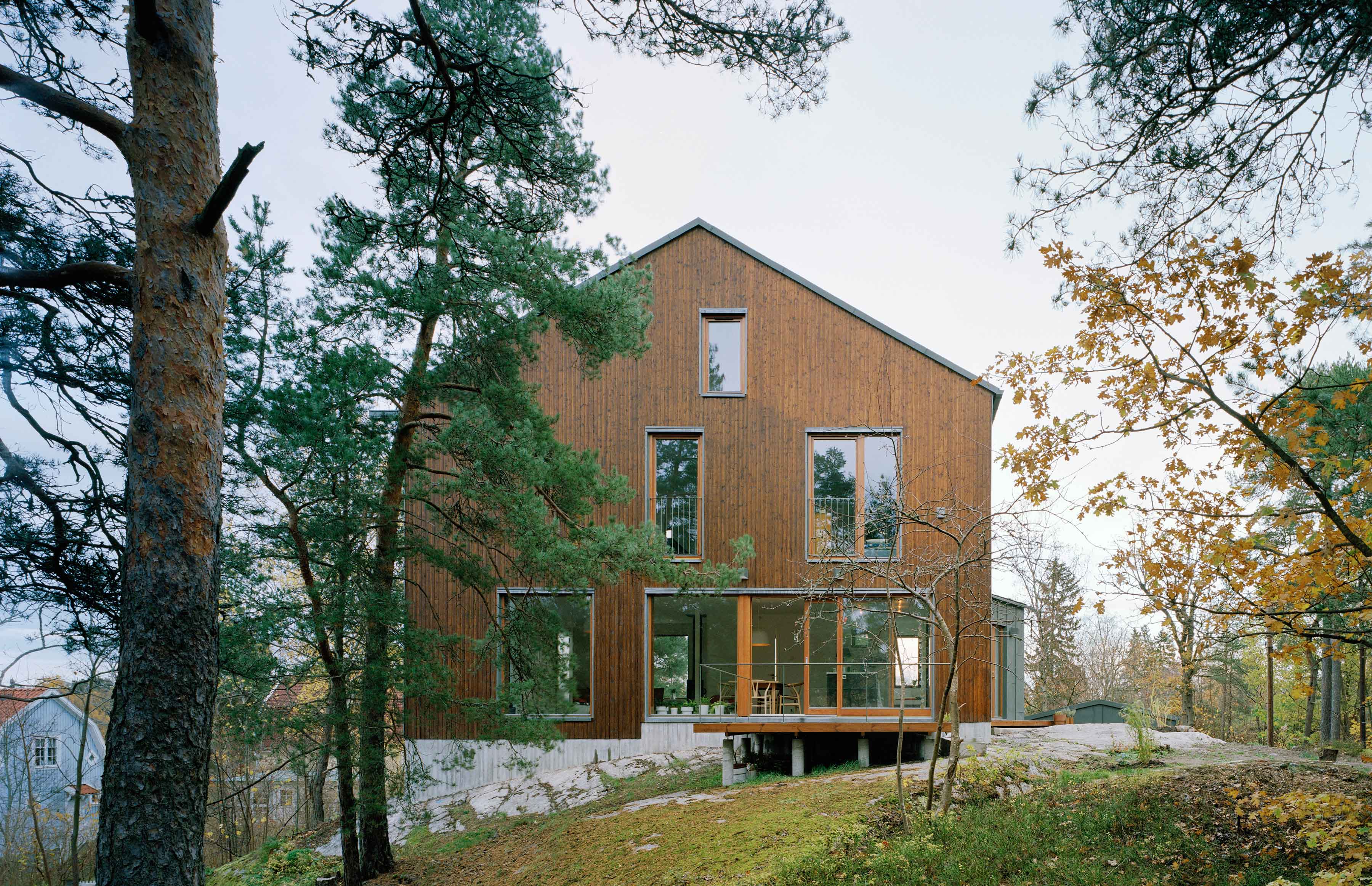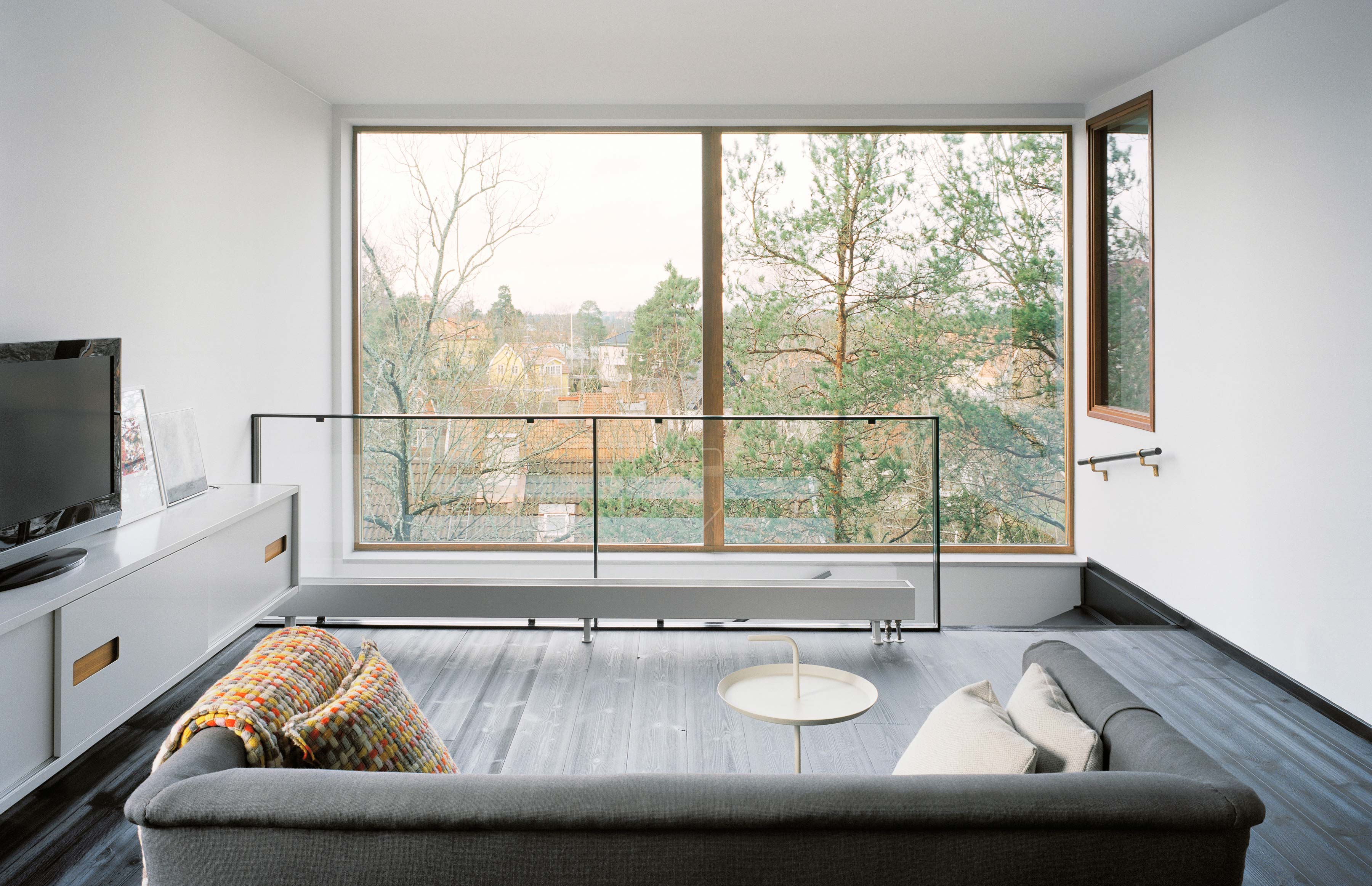 Pine trees as closest neighbours
The house is situated on a hilltop surrounded by pine trees. The point of departure was to incorporate the beautiful vistas, such as the valley view towards the water, the green gardens and the forest to the west.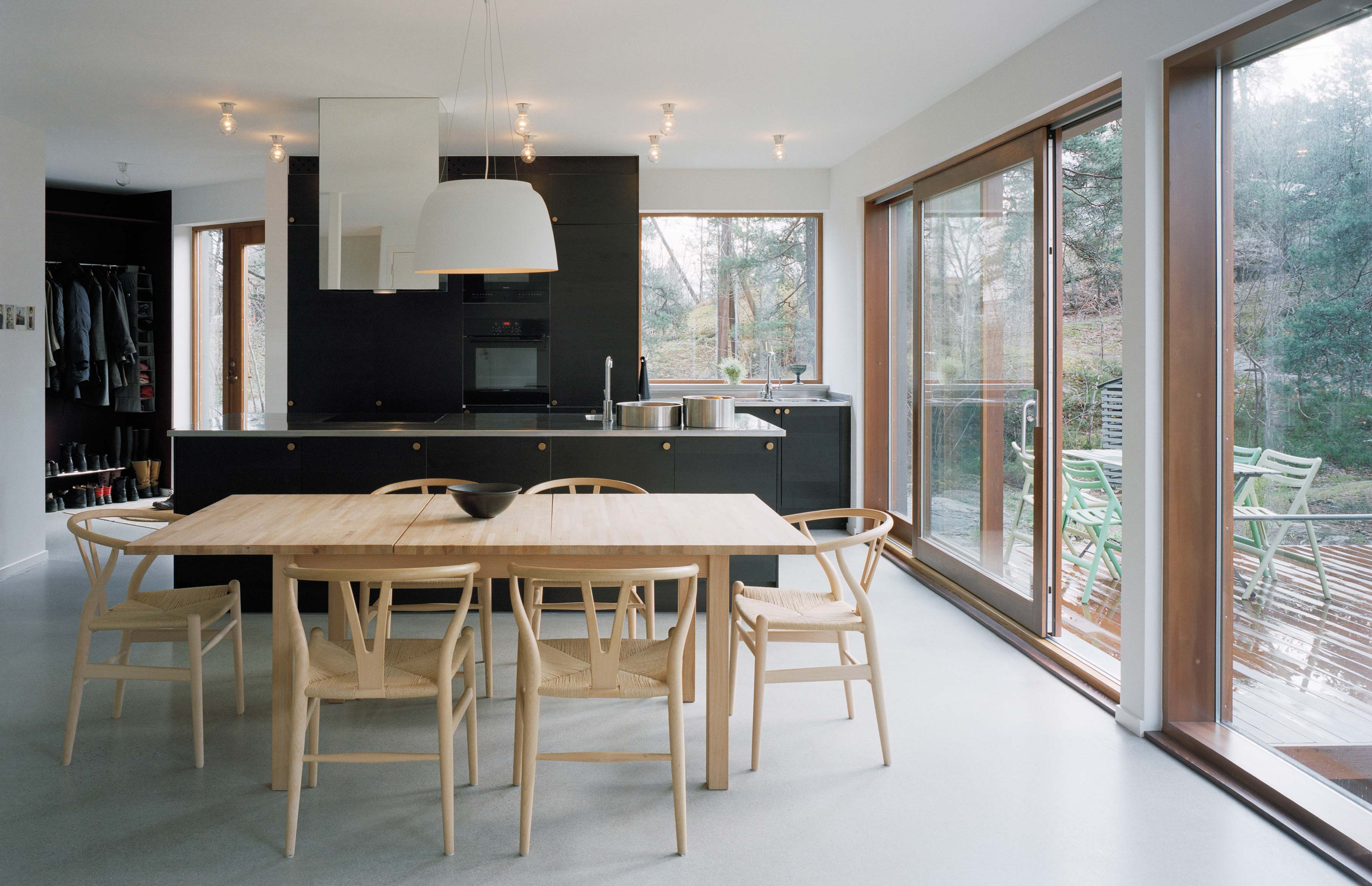 Interplay of common and private spaces
The focal points of the ground floor are the patio and the window arrangement framing the surrounding nature. The common area is open, with a fixed sofa group forming a niche. The first floor comprises bedrooms and a joint activity area, whereas the top floor offers a spacious terrace and a smaller social space with panoramic view.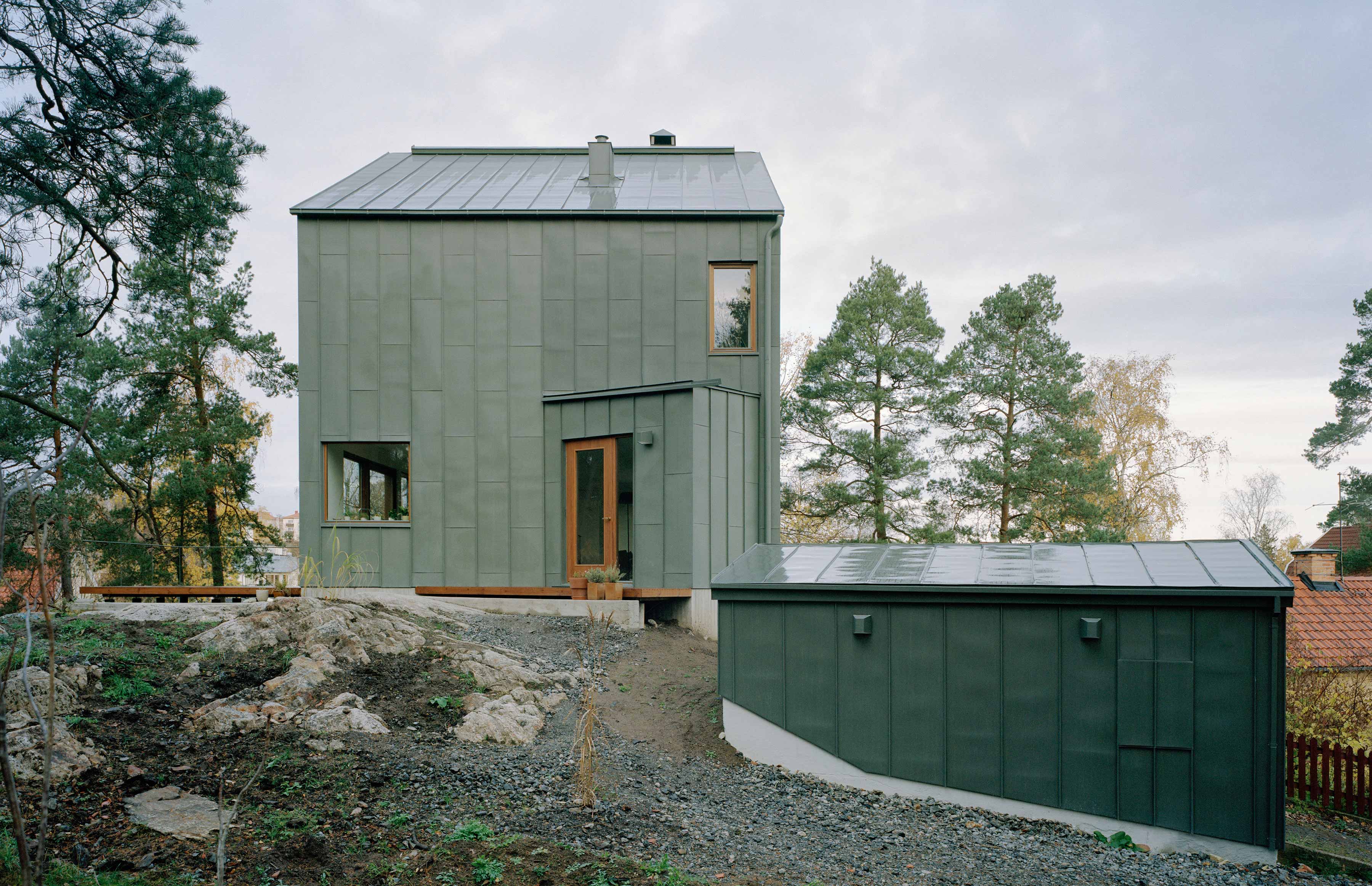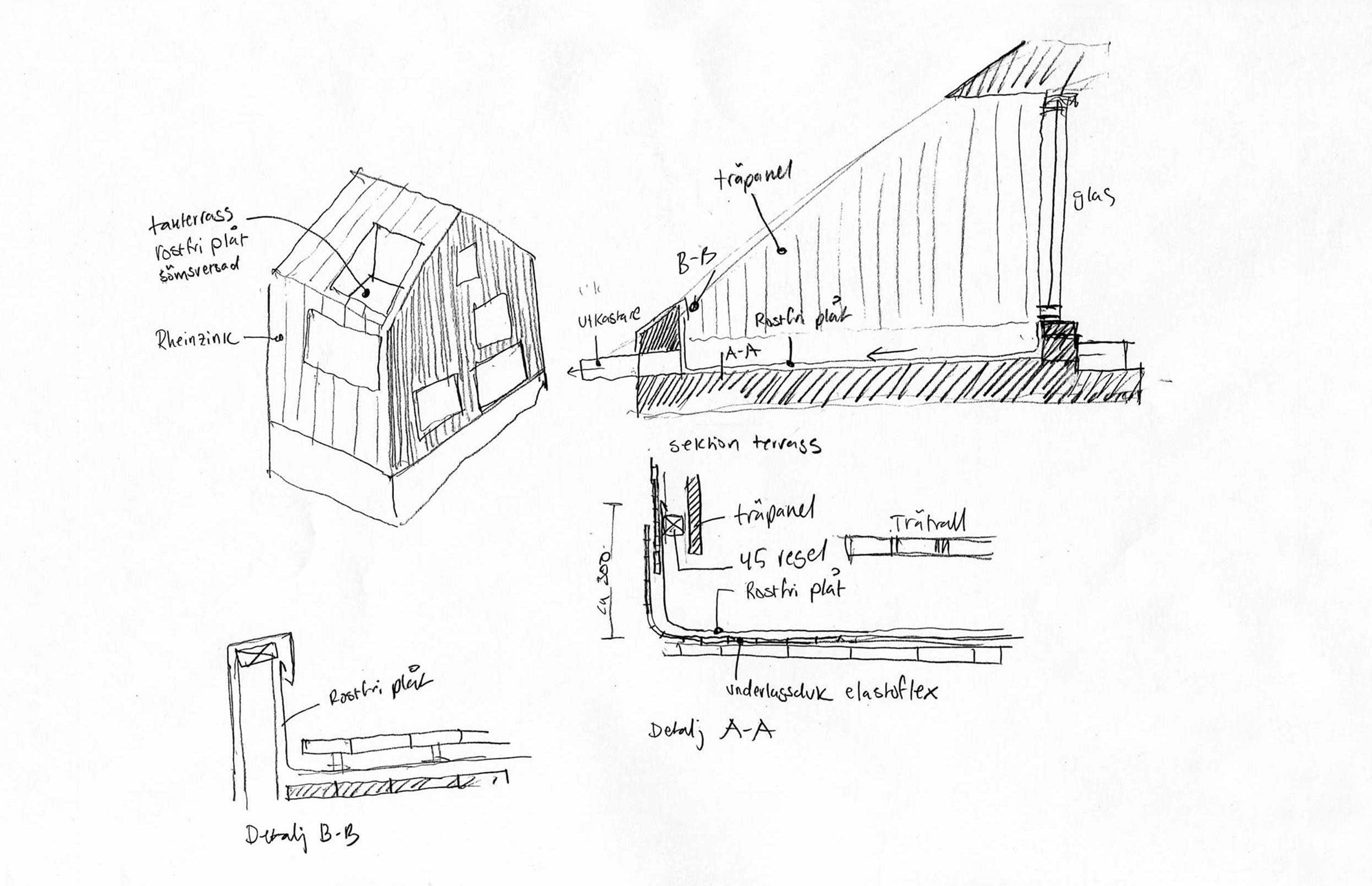 Basic volume
The basic volume of the house and its adaptation to the site have been important parts of the design process. Blasting of the mountain was avoided by using a specific plinth structure as well as by choosing the best location on the site. Aligned with the plinth, the facades thus land directly in the untouched natural landscape. The two gables are cladded with tarred wood, while the other two shorter facades are covered with a standing seam façade system of pre-patinated Rheinzink.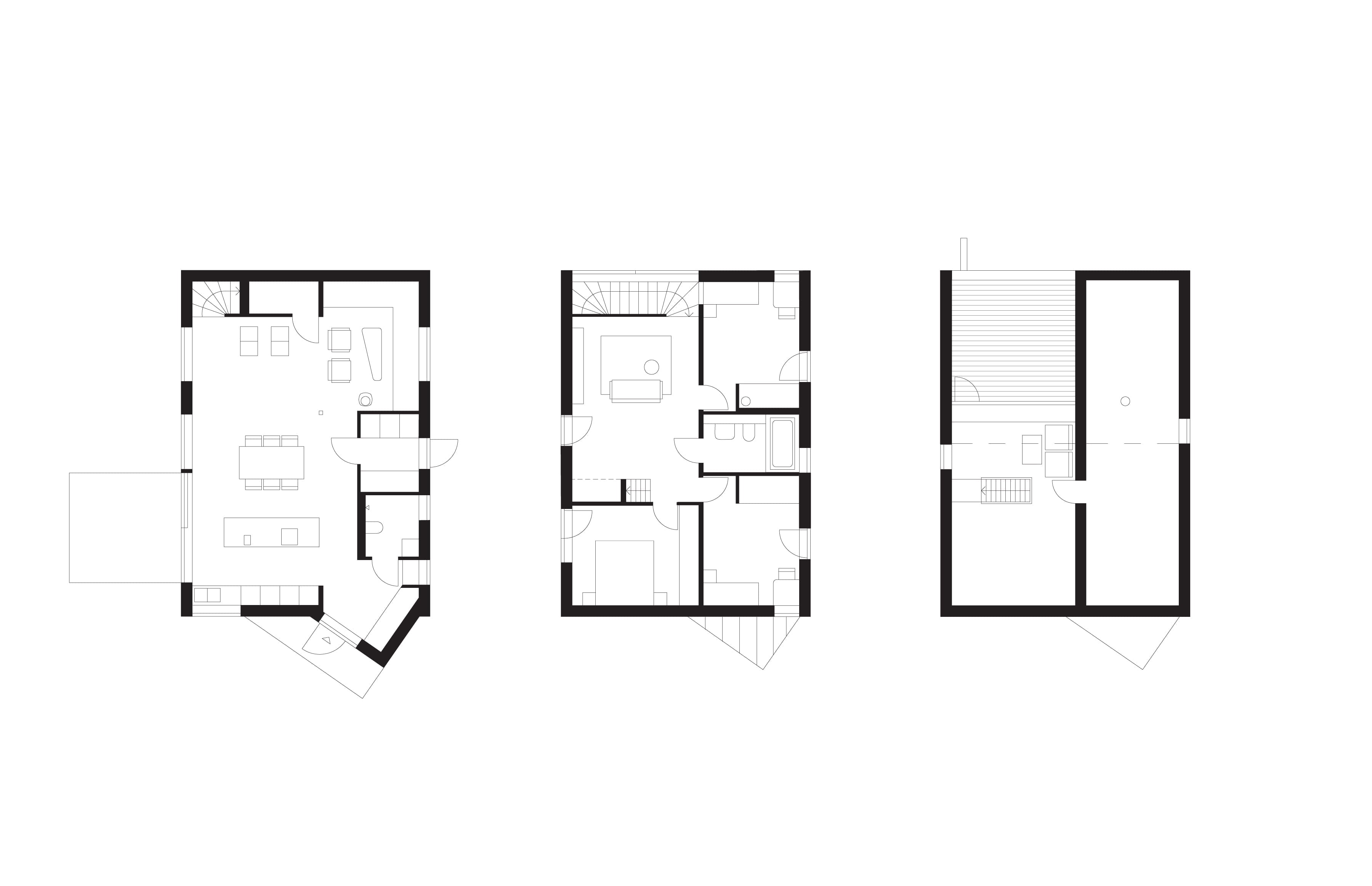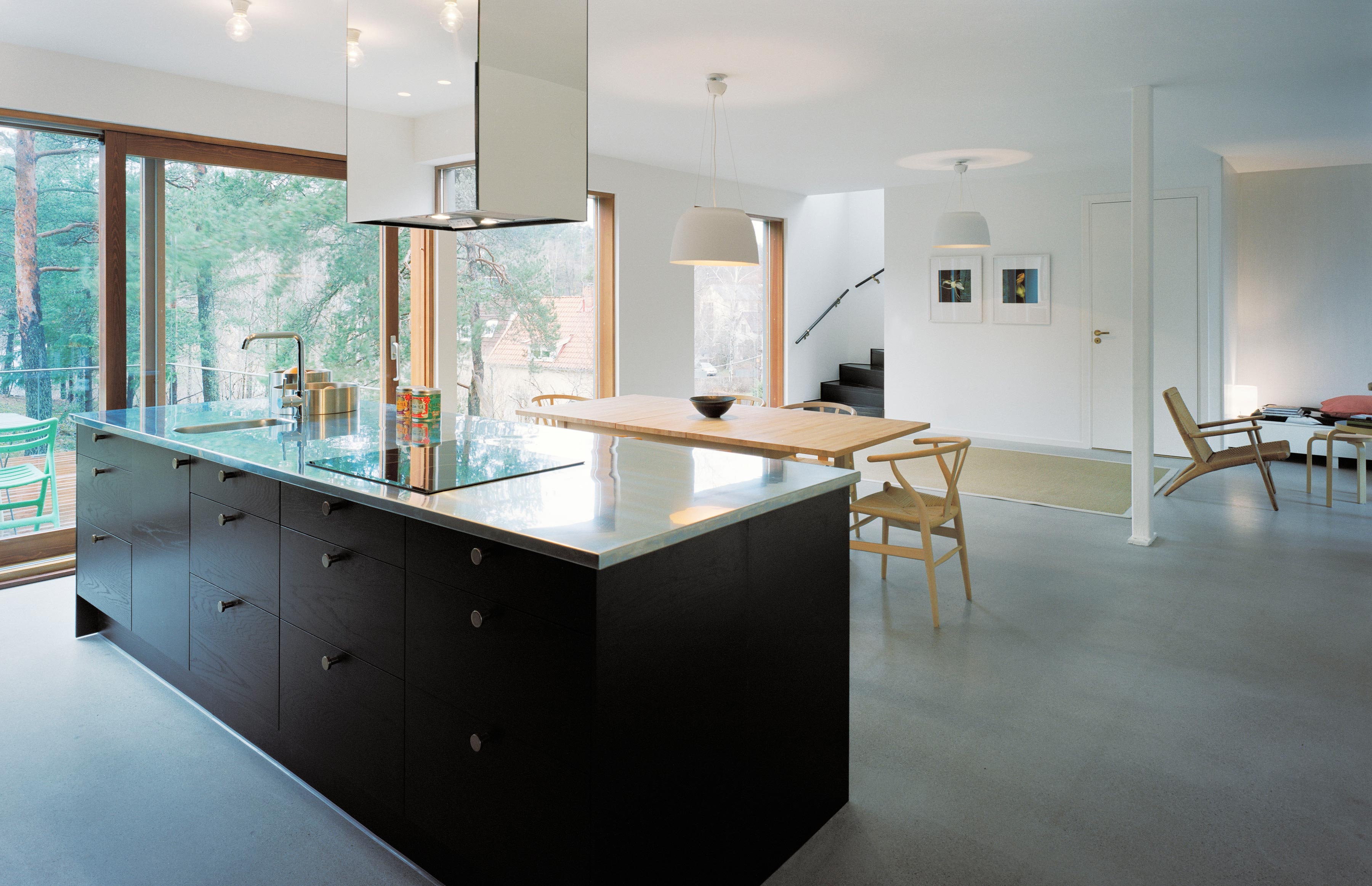 A sustainable approach
The material used are simple, based on sustainable, long-term and resource-efficient strategies. The timber frame was assembled on site which was economically beneficial. Apart from the ground floor in polished concrete, the house is a timber construction with stairs and floors made of pine boards, brushed and dark pigmented with wax. Wood fibre insulation, a climate- and environmentally friendly natural material, was sprayed on site to fill out the frame.