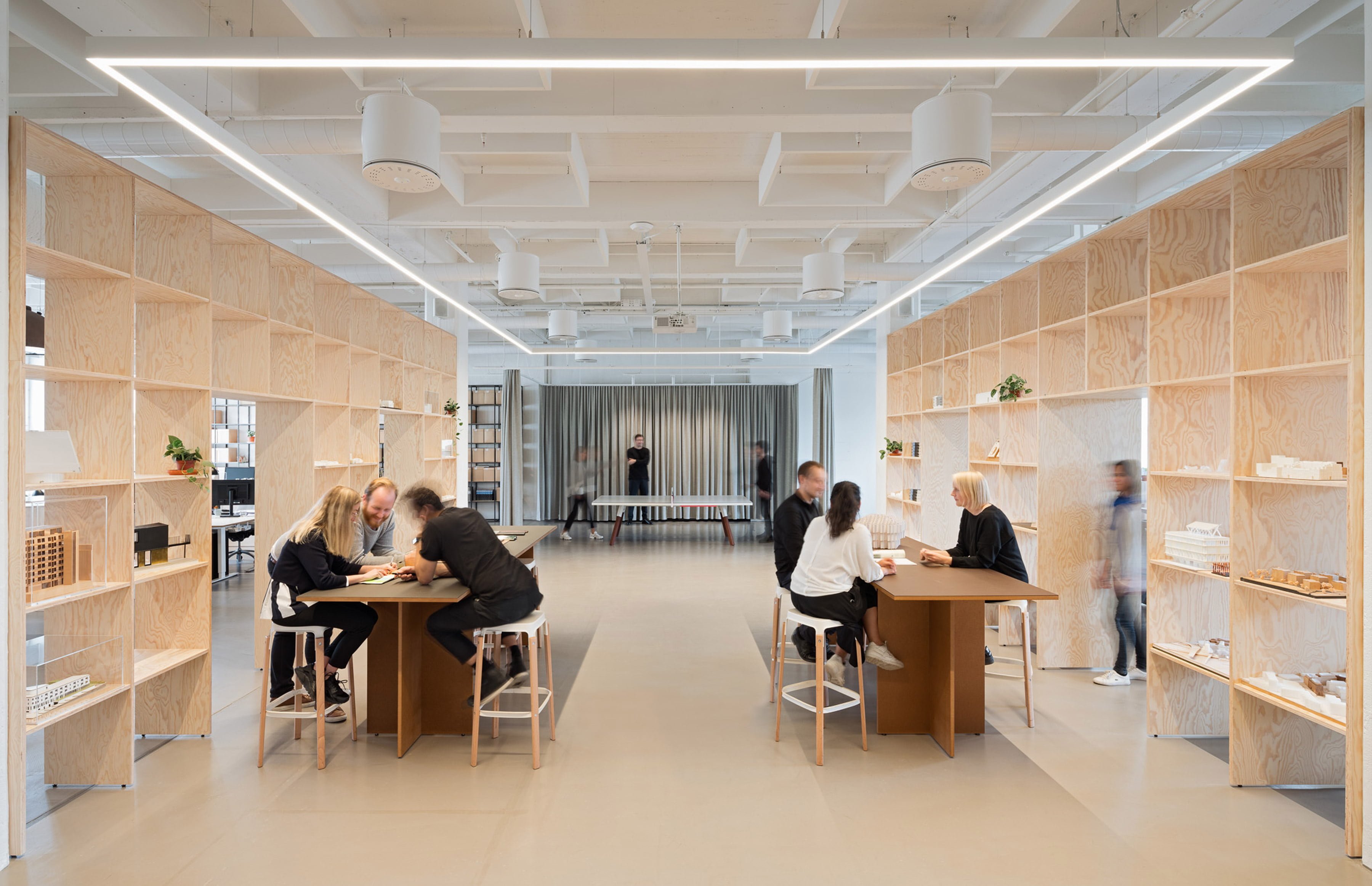 KS Studio
The story of the KS studio in the former tobacco factory on Södermalm in Stockholm is about the creation of an encouraging environment, designed for collective processes. The space is generous with a tall ceiling height, large windows, open plan and a distinct character of an exhibition hall and a workshop building. It resonates with KS's understanding of what it means to be an architect today; a distinct place for creating architecture with areas for the entire production of ideas and projects.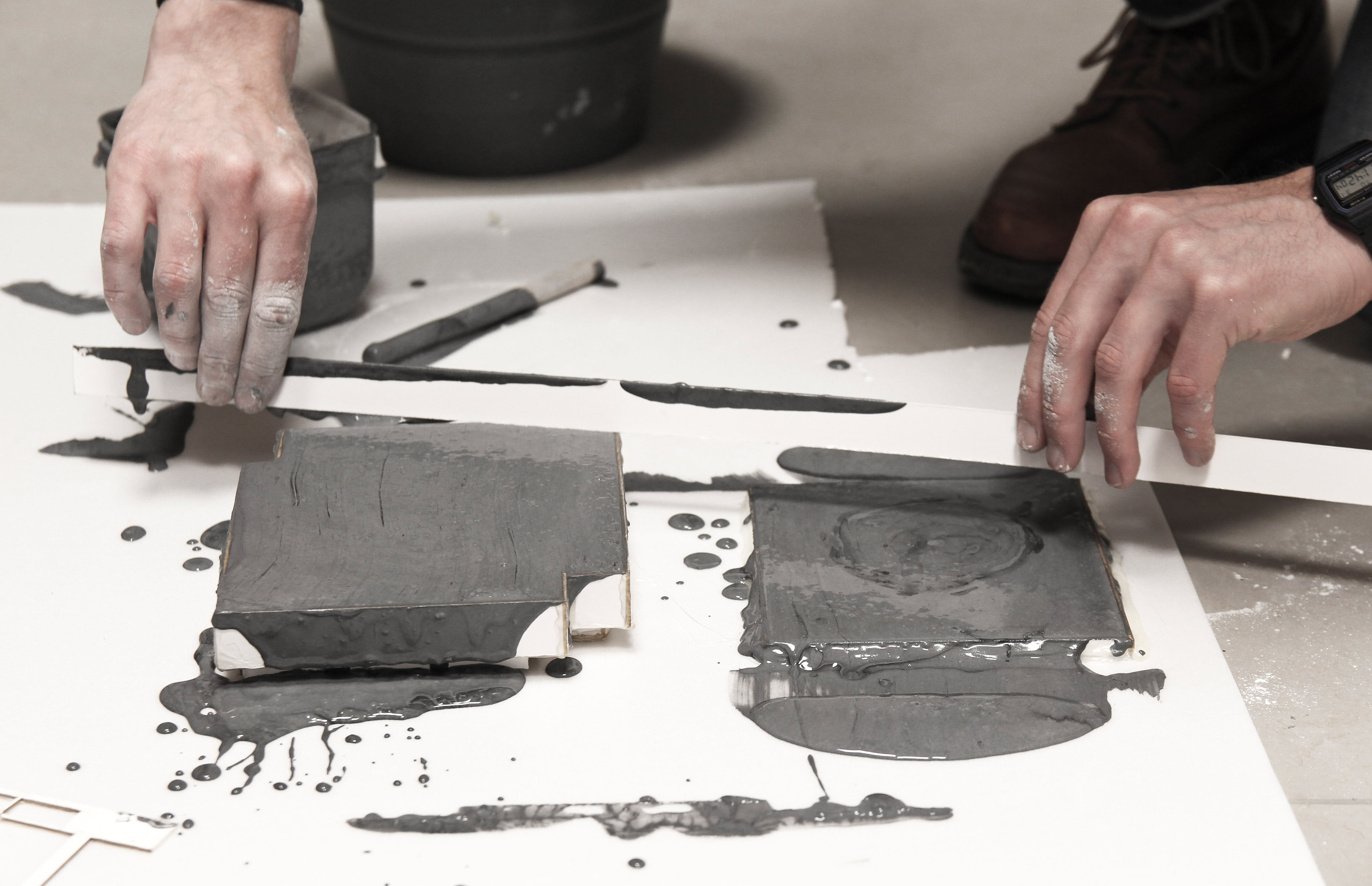 A space that supports creative vision
KS's point of departure is to inspire and influence the society through projects that meet contemporary challenges and possibilities by urban and architectural organization. Focus of the KS studio is to visualize processes and what we do, both for ourselves and for others, displaying what we think, manufacture and produce. Our vision is that the KS studio should be an innovative, personal and inviting hub where both our visitors as well as the entire international team feels involved and at home.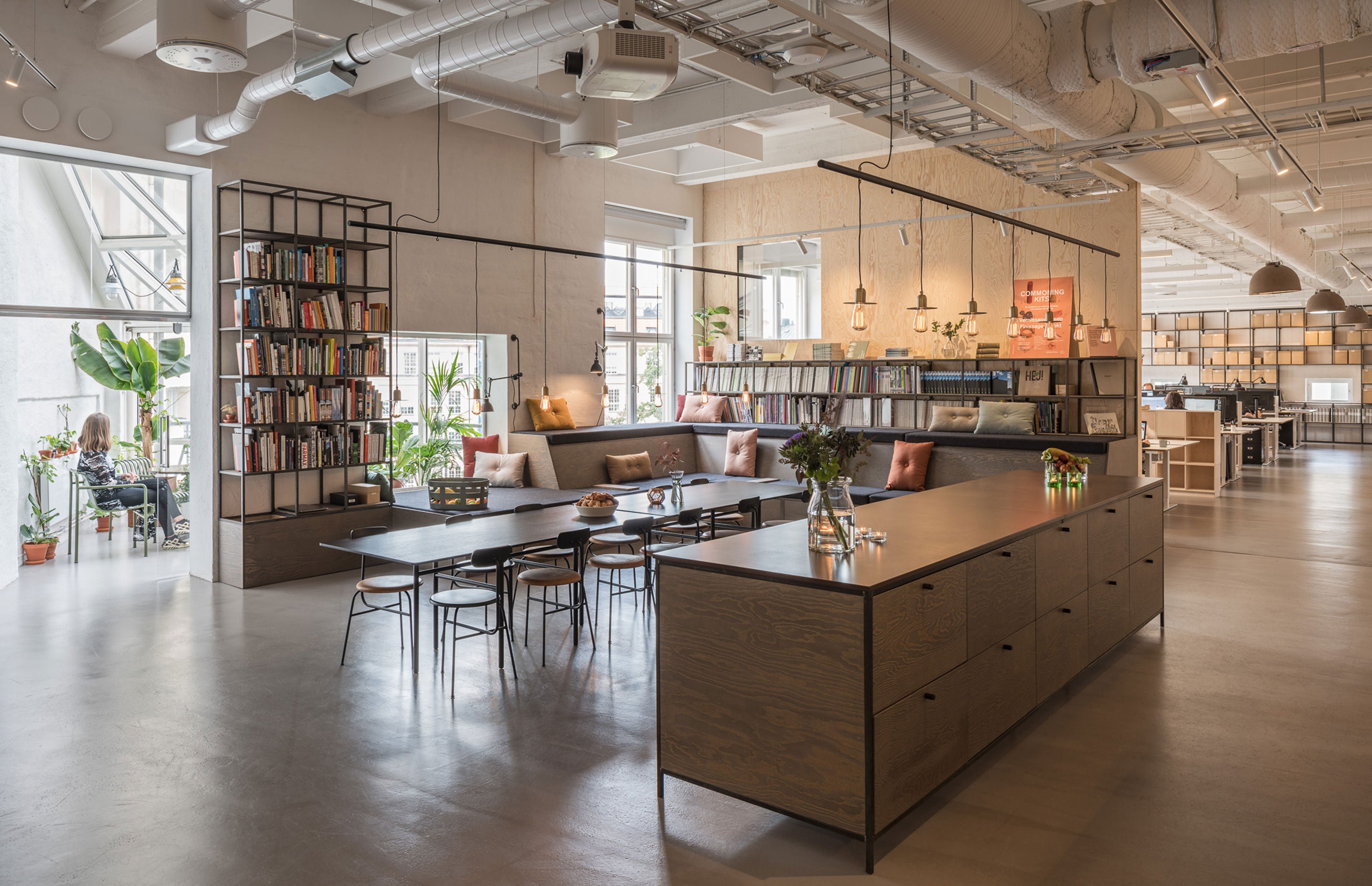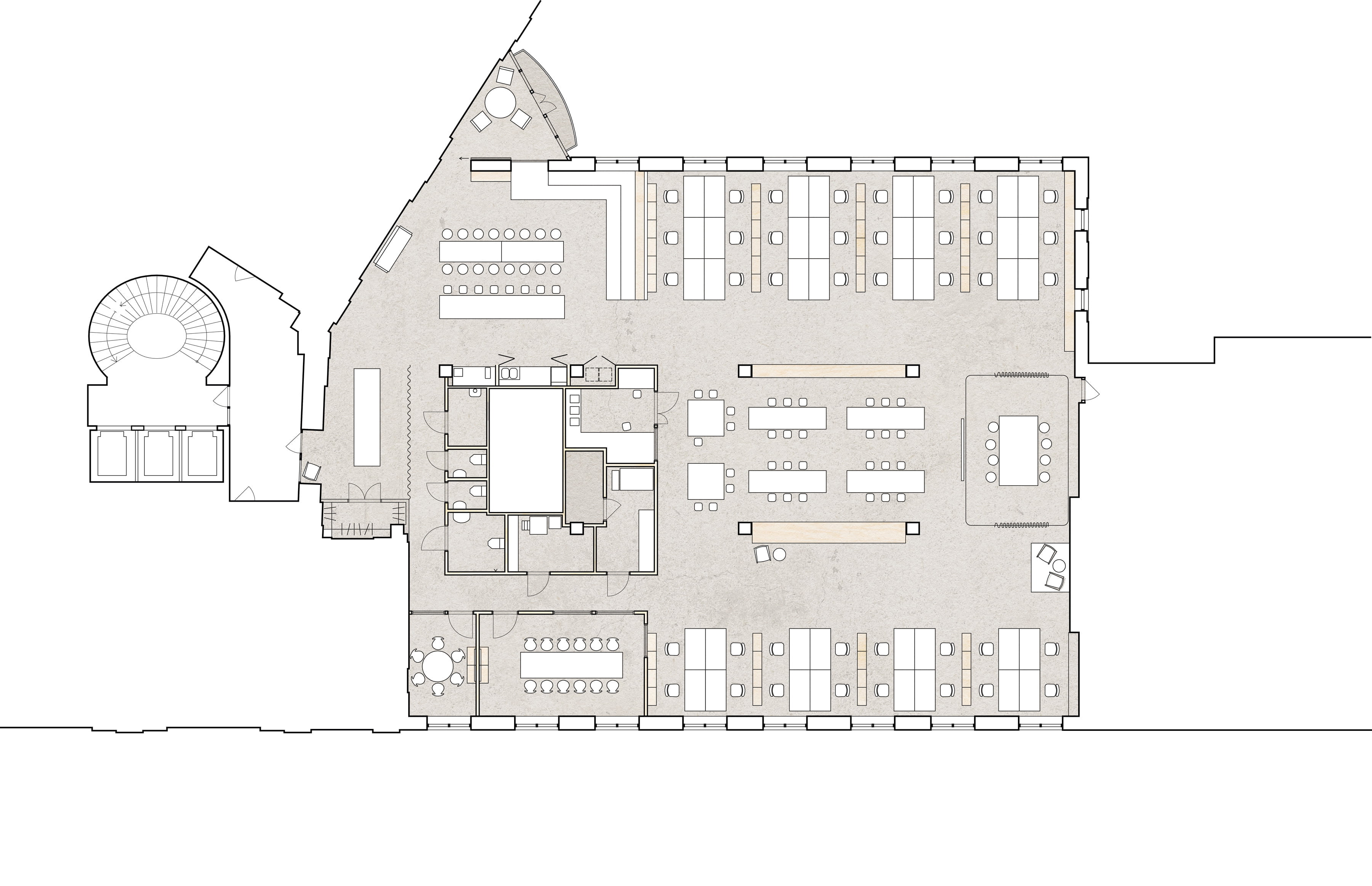 Active programming
The KS studio is a laboratory with constant activity, research and development. Robust, light and beautiful. A place where we, together, plan and create new urban districts, buildings and environments. The studio is designed to accommodate a variety of processes alongside events, based on the constantly varying needs for intensity and tempo of the daily work, offering areas for interaction, dialogue and recreation. The meeting spaces of diverse characters and scales generate opportunities for both spontaneous and scheduled discussions in various setups.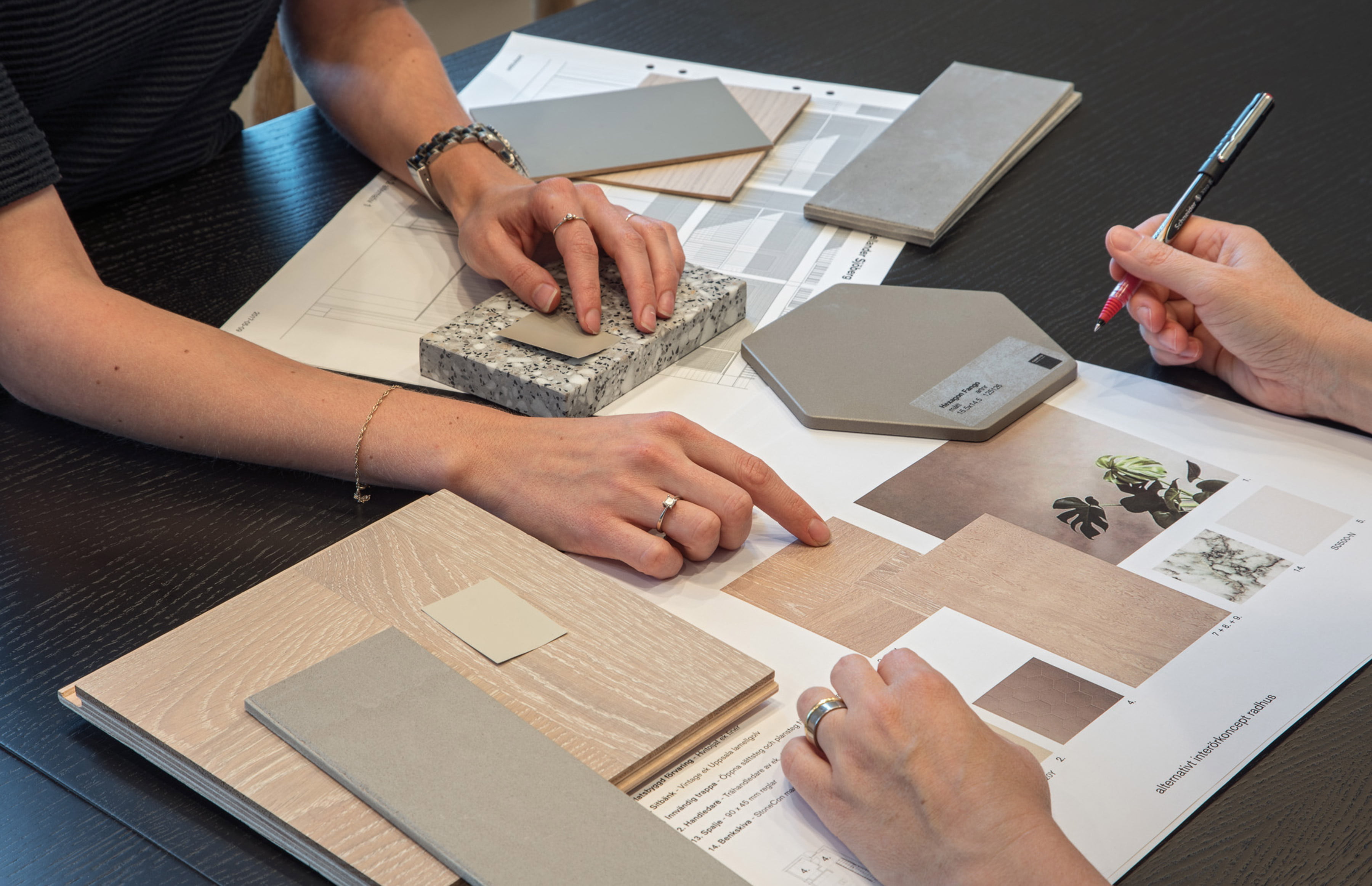 The central space as the core of the process
The central zone is a flexible open space, framed by plywood shelves for displaying physical models reaching from floor to ceiling. The area can fit everything from exhibitions and movie screenings to meetings, workshops and think tanks open for public. The KS method is based on experimenting and testing hypotheses, on working with different types of media and materials – analogue, digital using video, VR, craft and hands-on methods. By producing full scale tests, prototypes and physical models we concurrently evaluate and iterate. The studio is planned with an inherent flexibility, having all installations and lighting setup for different scenarios.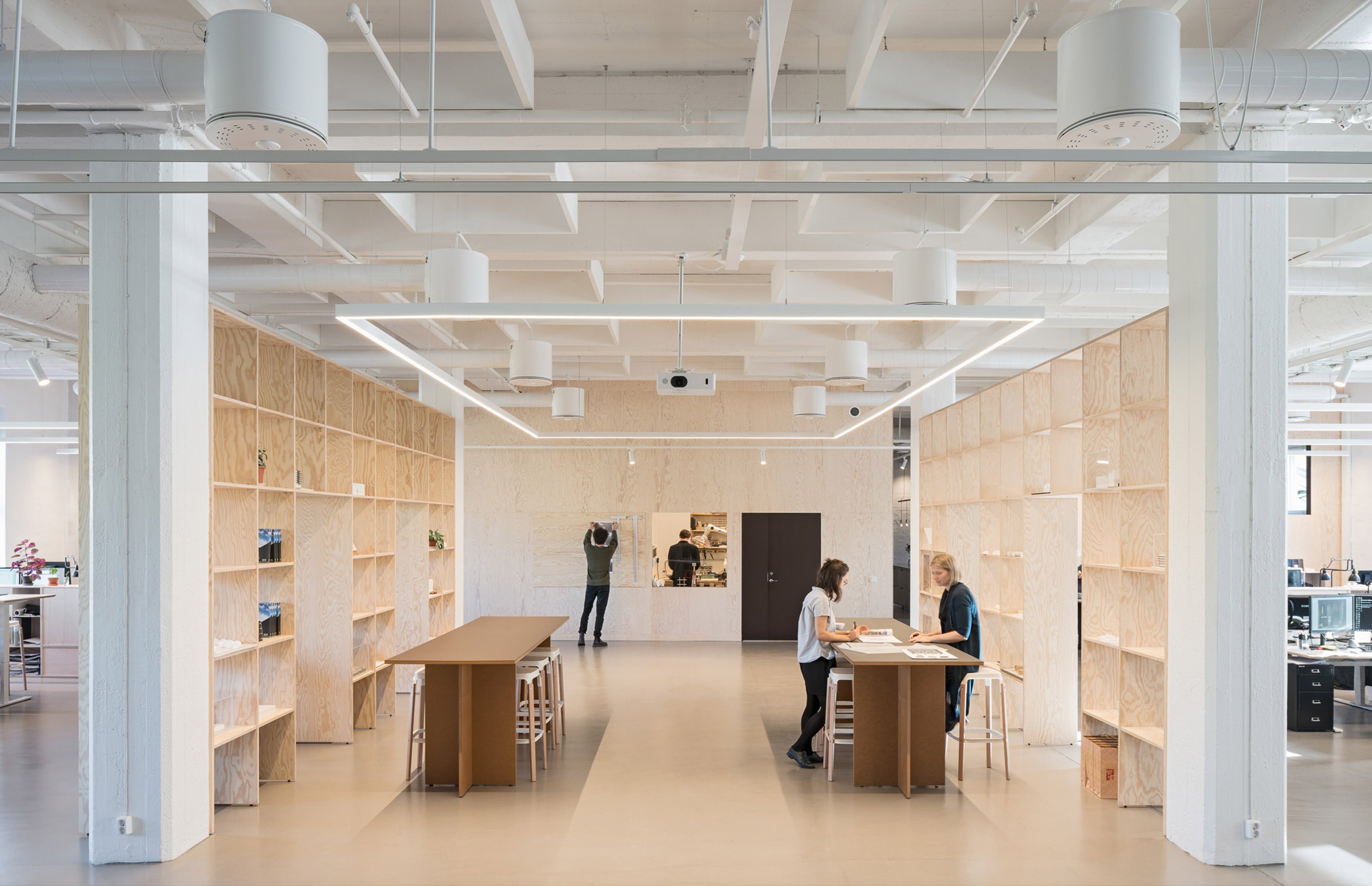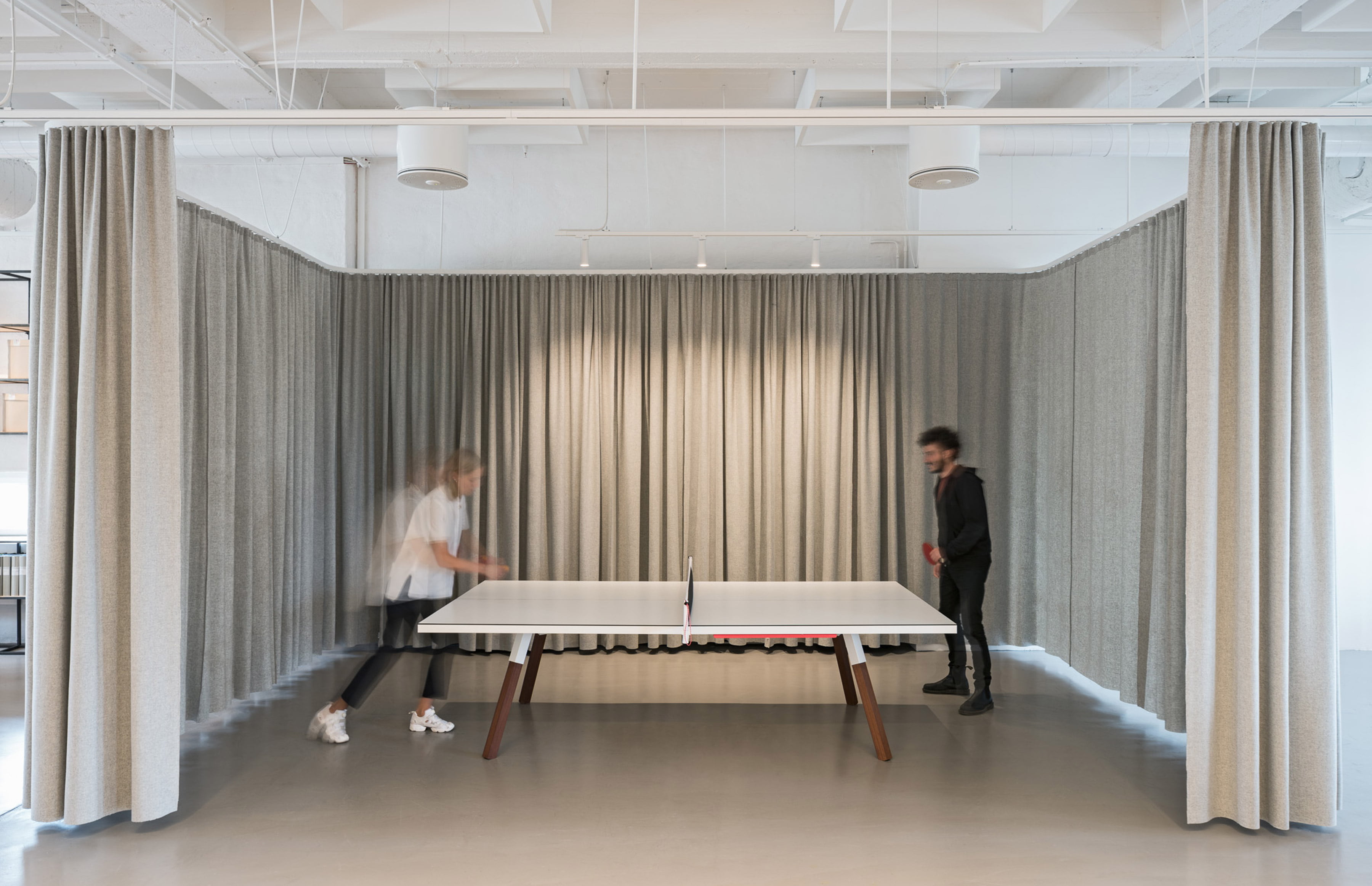 Atelier as the social meeting space
KS works together in multiple teams, giving great importance to the studio as a joint commitment and a social meeting place where everyone gets together and learns from each other. We strive for an informal environment where everyone is heard. The kitchen with a table for common meals or meetings acts as an important gathering point. The corner sofa with tiered seating gives opportunities for a discussion over a cup of coffee, individual reading and recovery. The glazed conservatory is a place for cultivation, enjoyment of greenery as well as relaxation.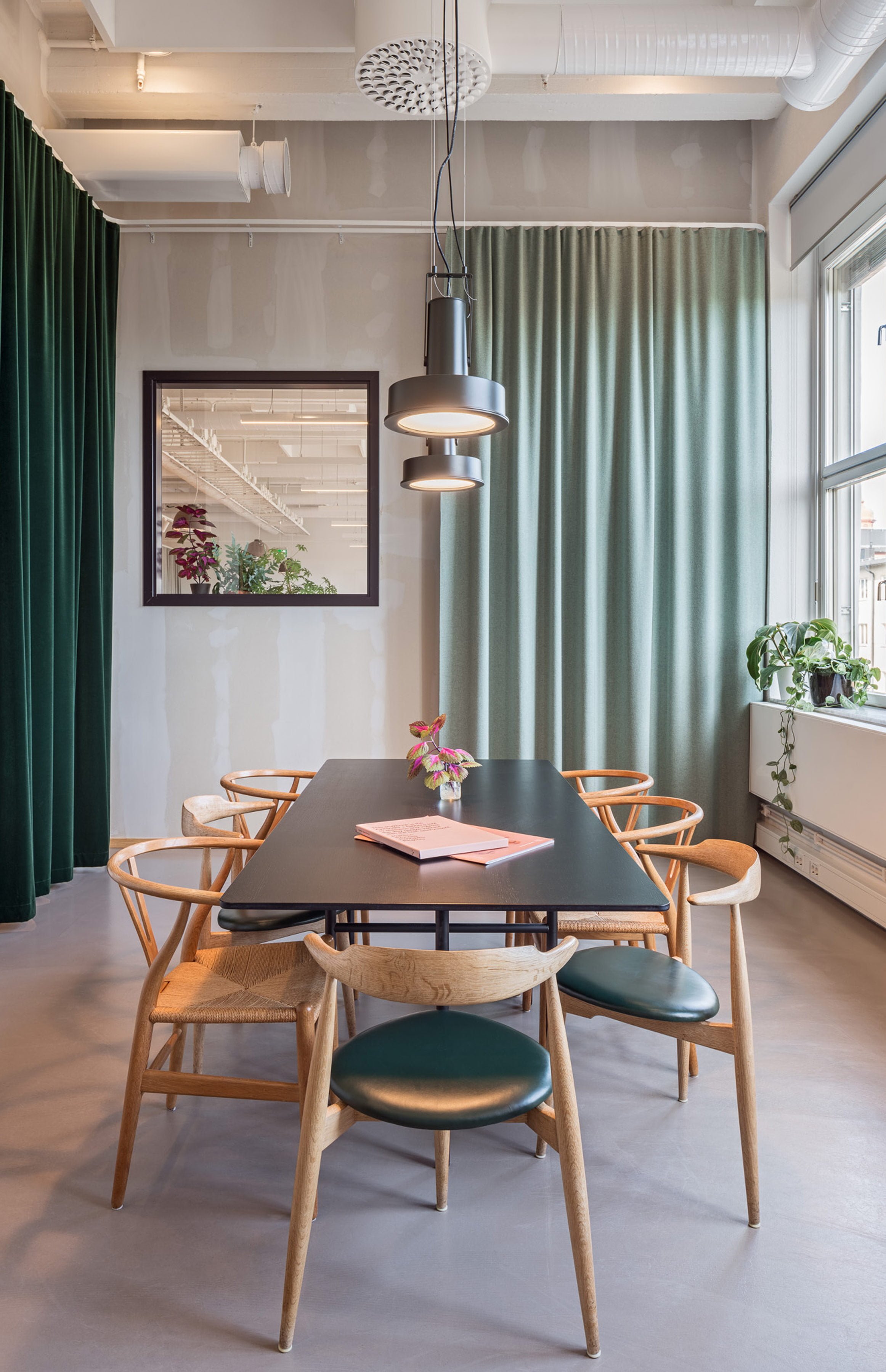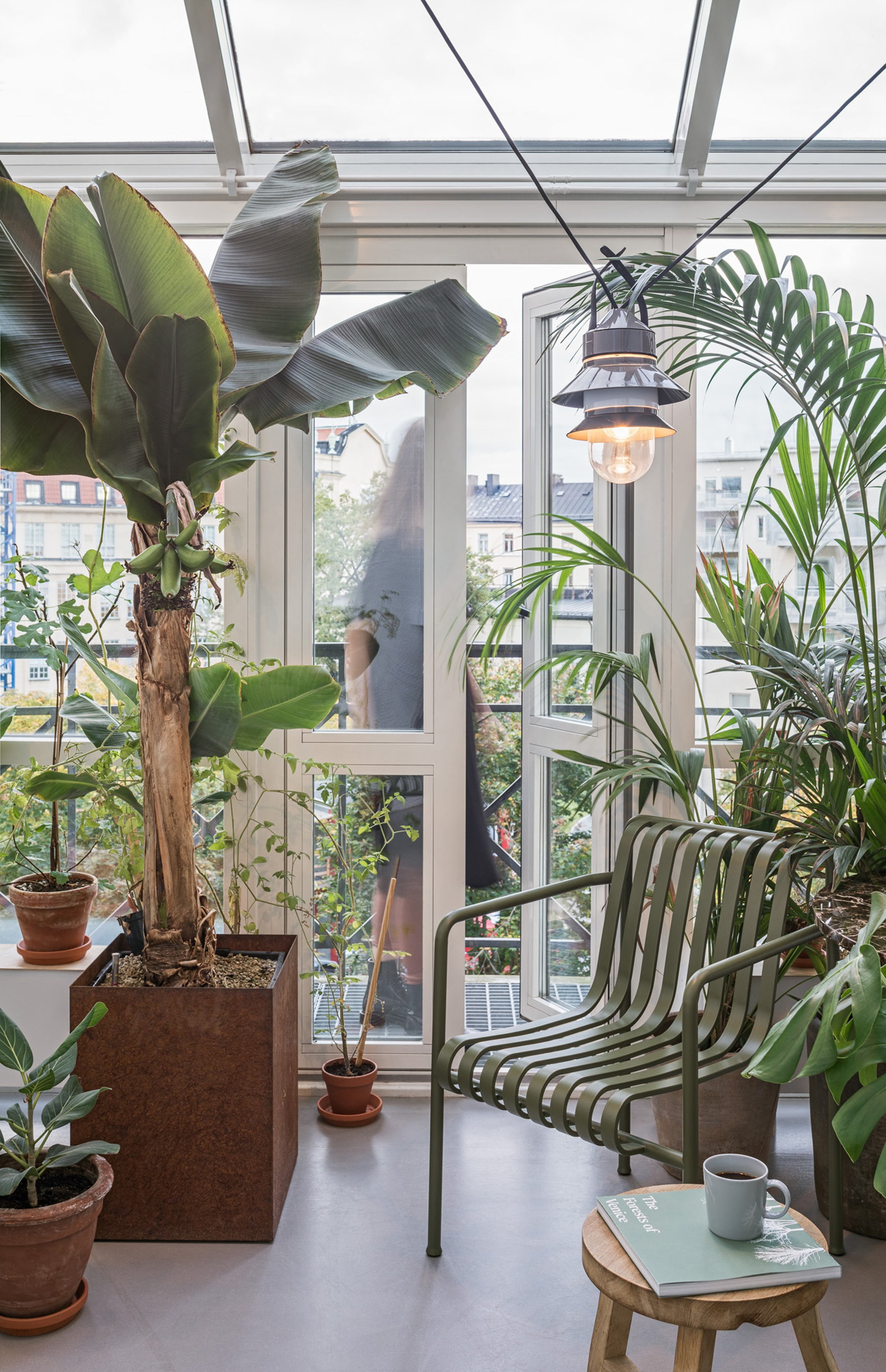 A main focus of the KS studio is to visualize processes and what we do, both for ourselves and for others, displaying what we think, manufacture and produce.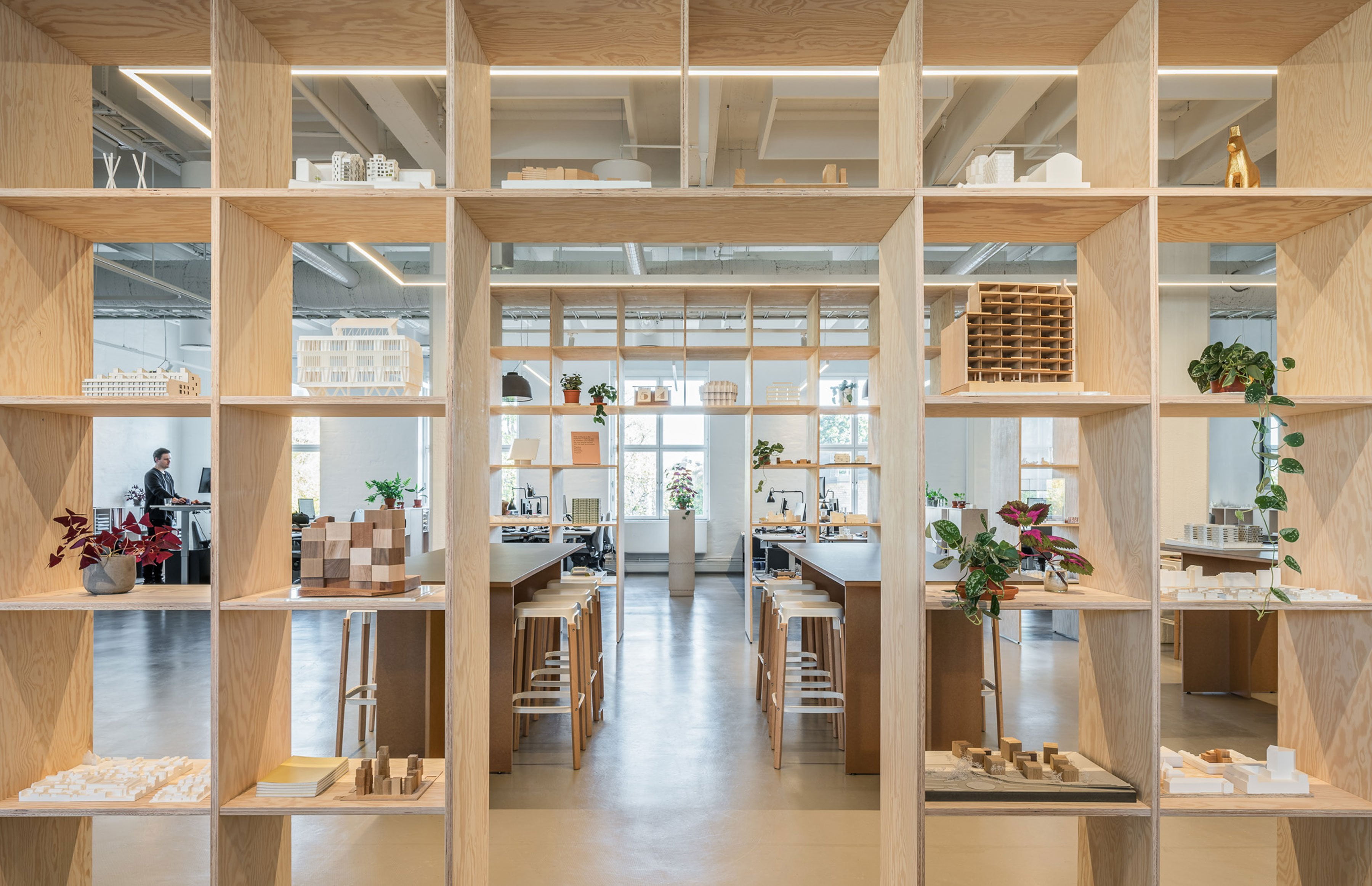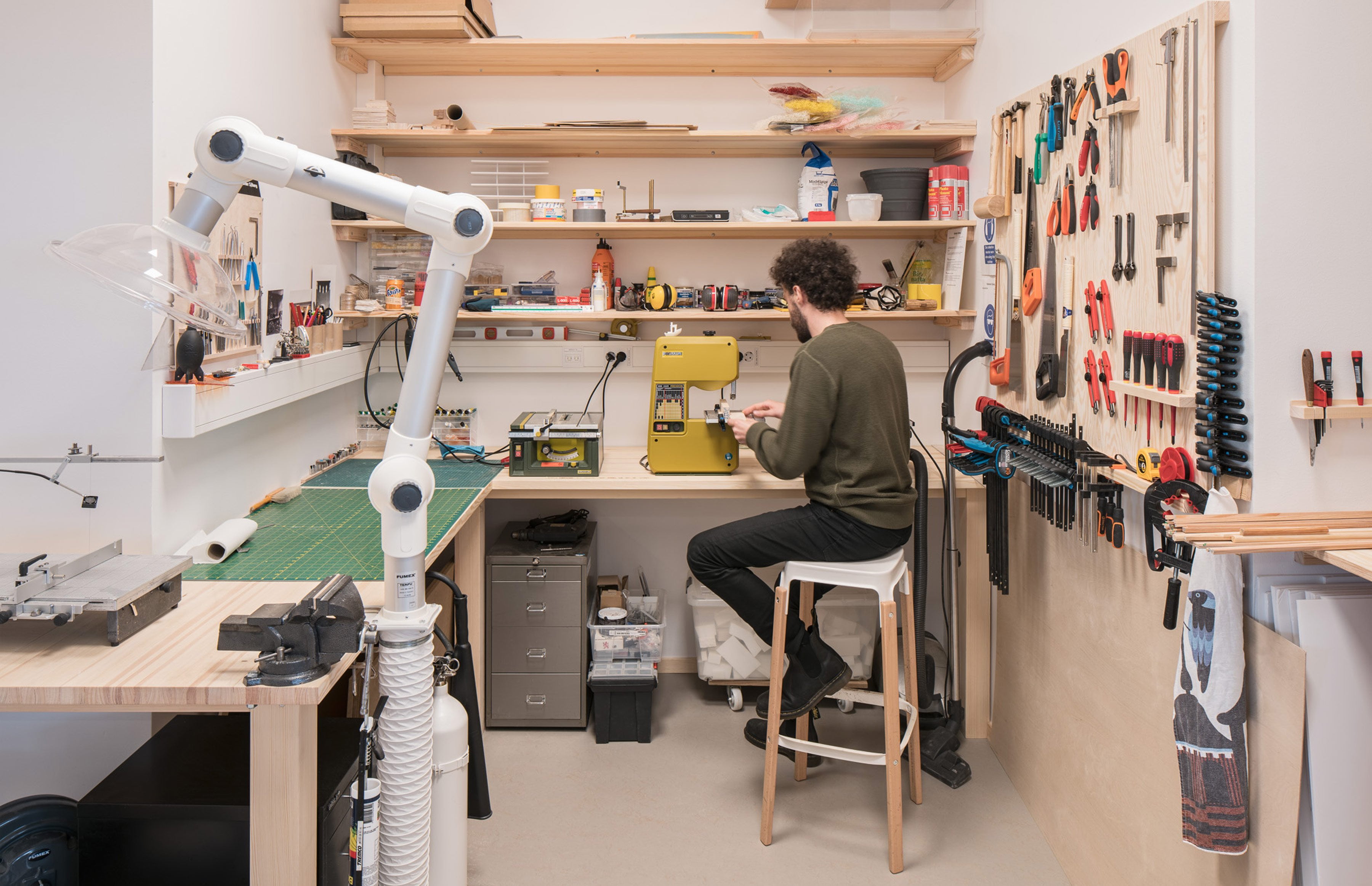 KS Workshop
The heart of all studio processes is our model shop. We have developed a series of unique tools for physical studies and models by focusing on how can we explore architecture and urban design in multiple ways. KS Workshop is equipped with both traditional tools –  hammers, nails and a work bench –  as well as with high-tech devices, such as CNC-mill for wood, 3D-printers and a laser cutter.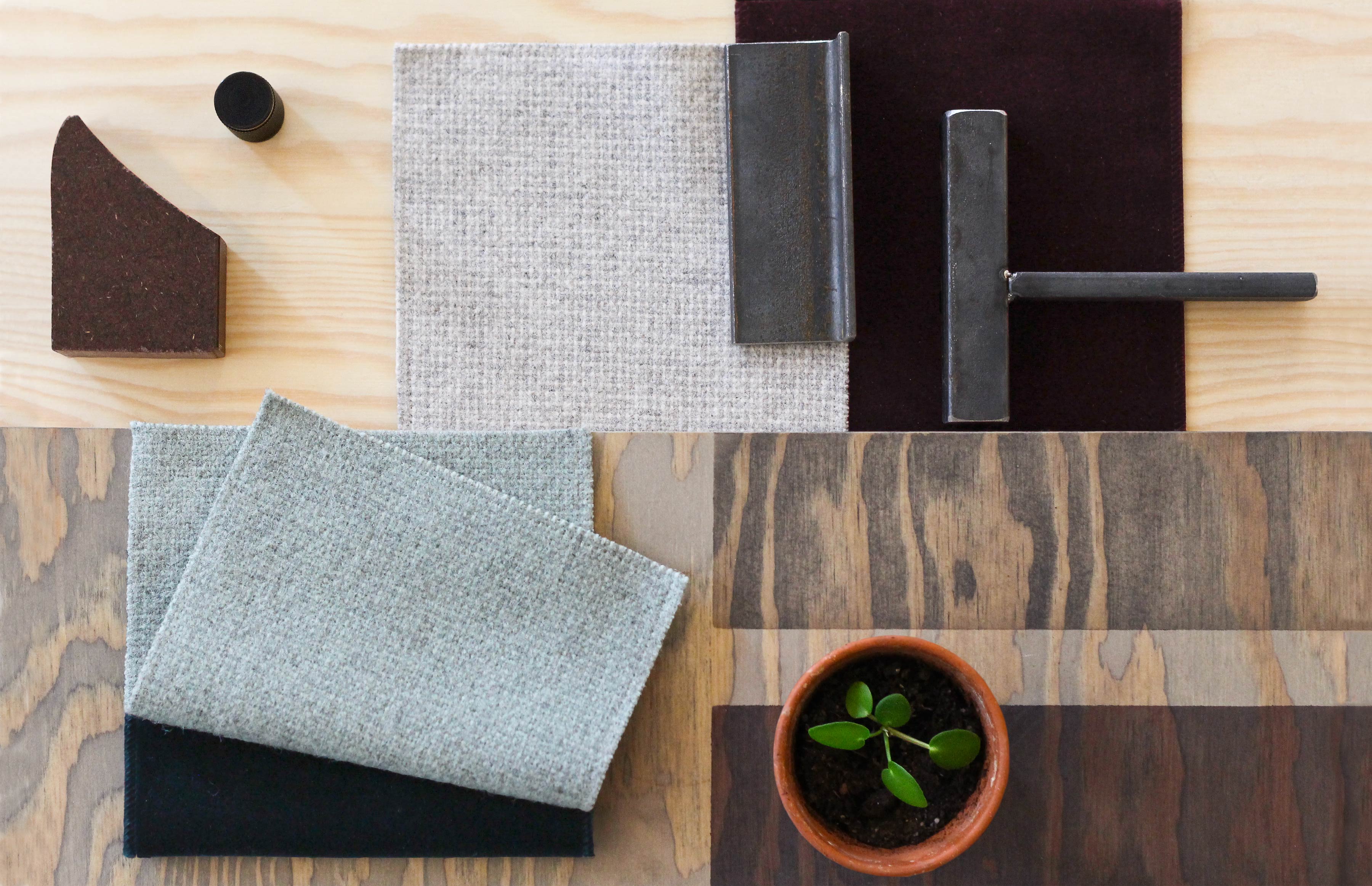 A robust natural approach to materials and surfaces
Materiality is an important component in the design of Rosenlundsgatan. Owing to the simple robust and tactile materials and detail solutions using wood, steel, plywood and concrete, the space will age and receive a rich patina over time. Textile accessories and vintage furniture with history and a tactile sensation and create zones and intimate places within the large space.