Malmö Saluhall
Kjellander Sjöberg developed an interior design concept for Malmö Saluhall – the new food hall in the heart of Malmö. KS designed a unique family of furniture for the common spaces of the food hall, and furnished the adjoining pocket park.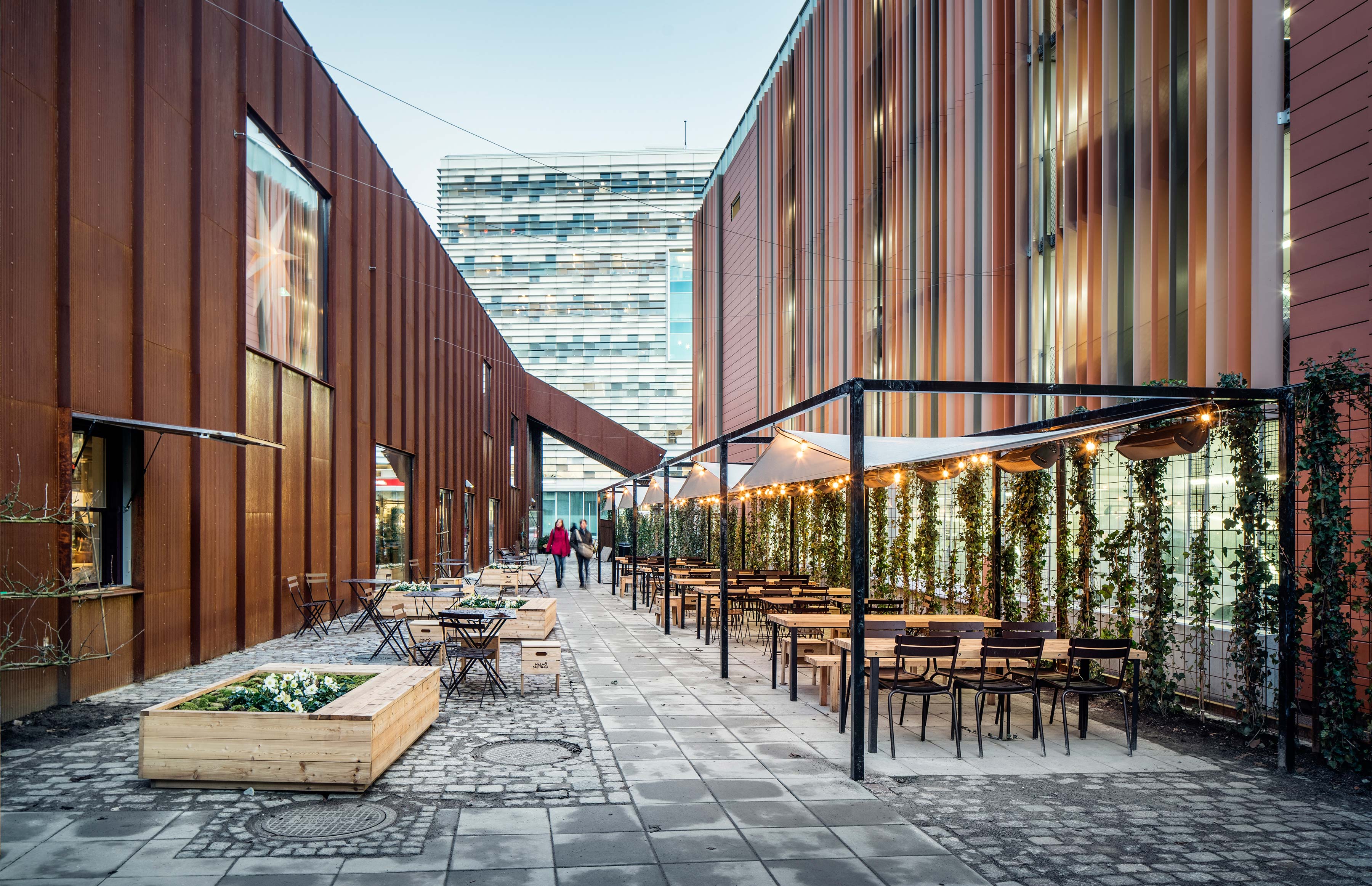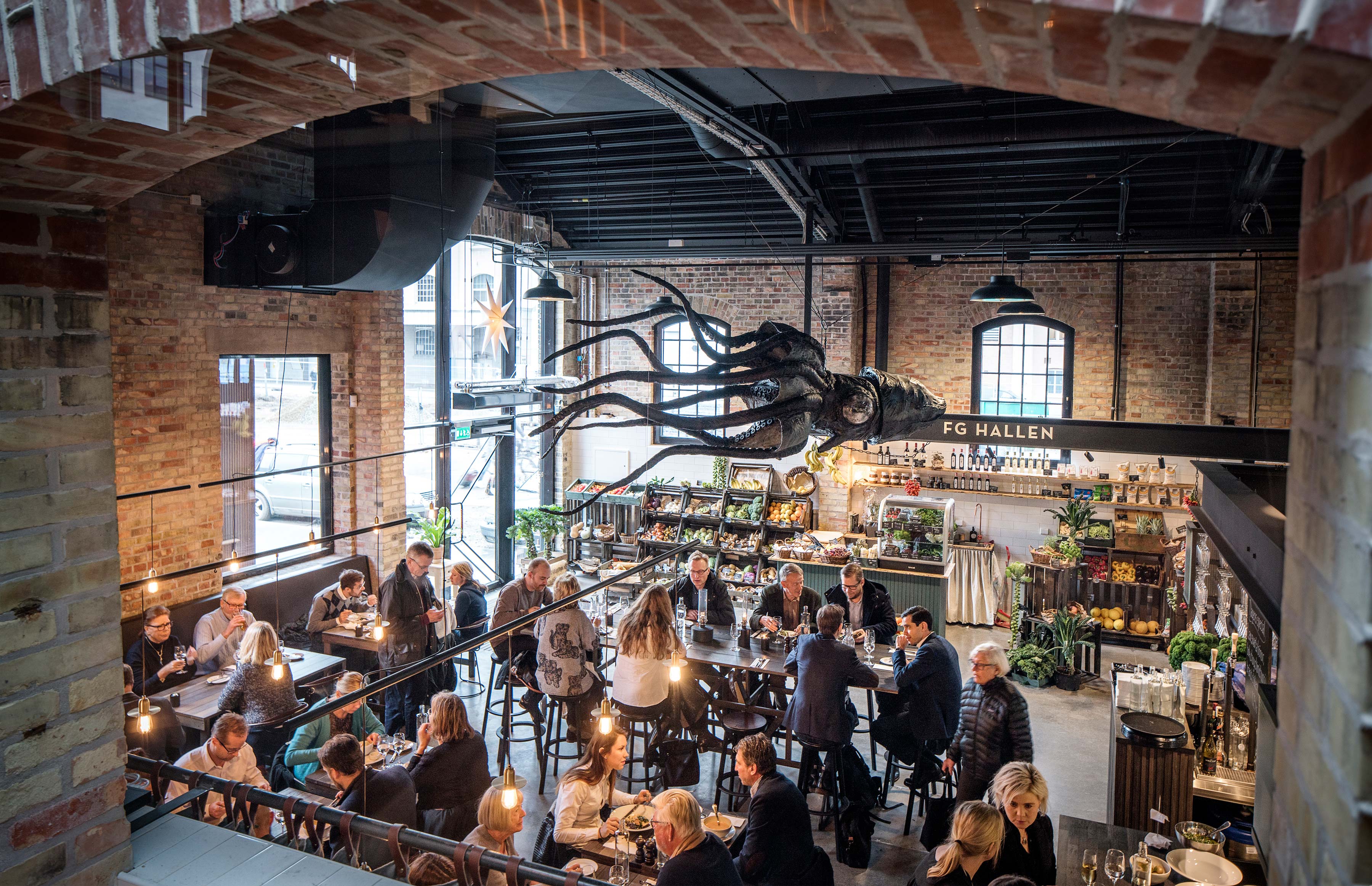 A new destination in Malmö
Malmö Saluhall is located in an exciting and rapidly developing context – the "Malmhattan" neighborhood next to Malmö's new concert hall and Central station. The food hall is a listed building – previously a freight depot – which has been restored and added on to by siblings Nina and Martin Karyd; the founders and proprietors of the food hall.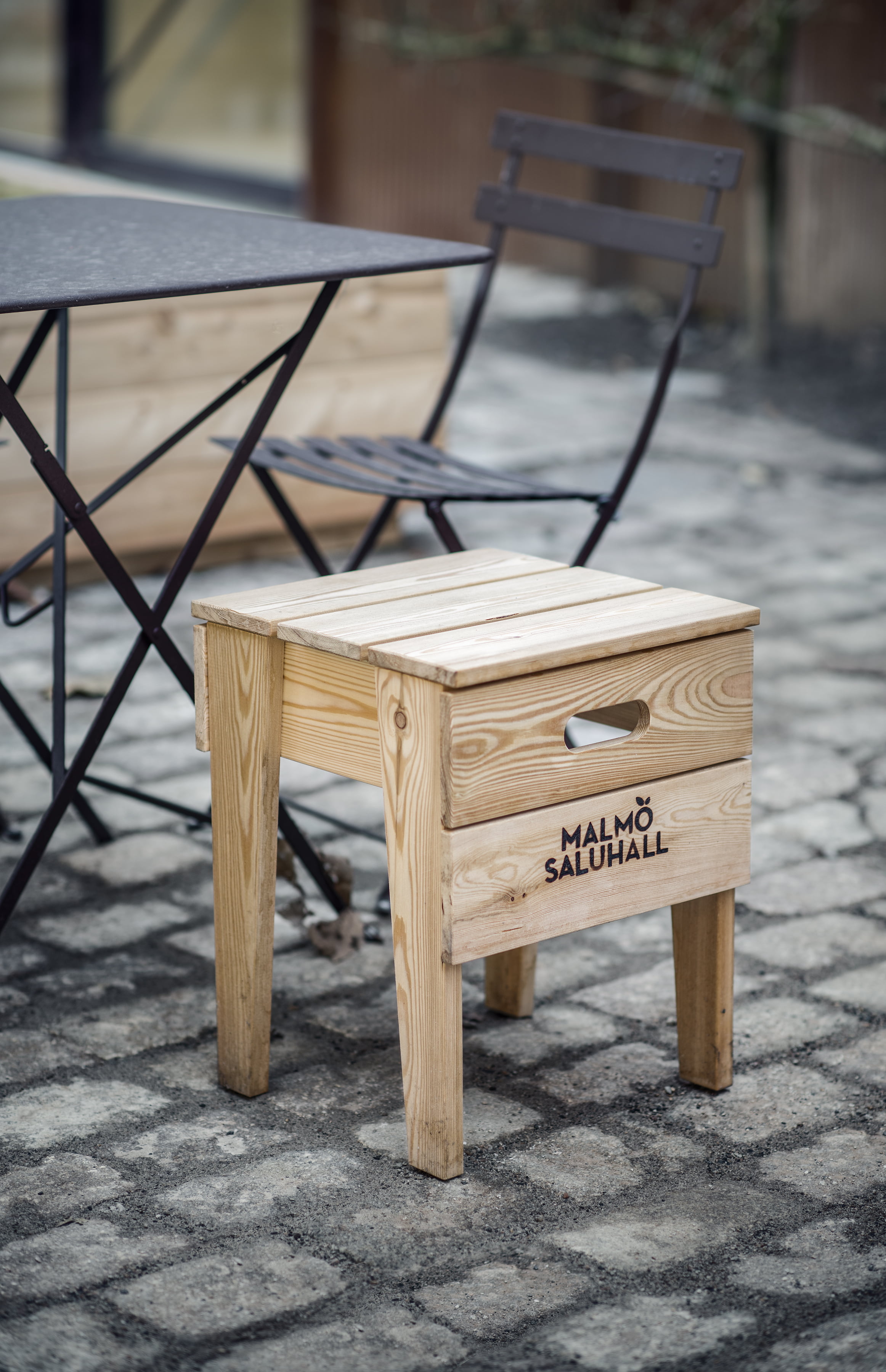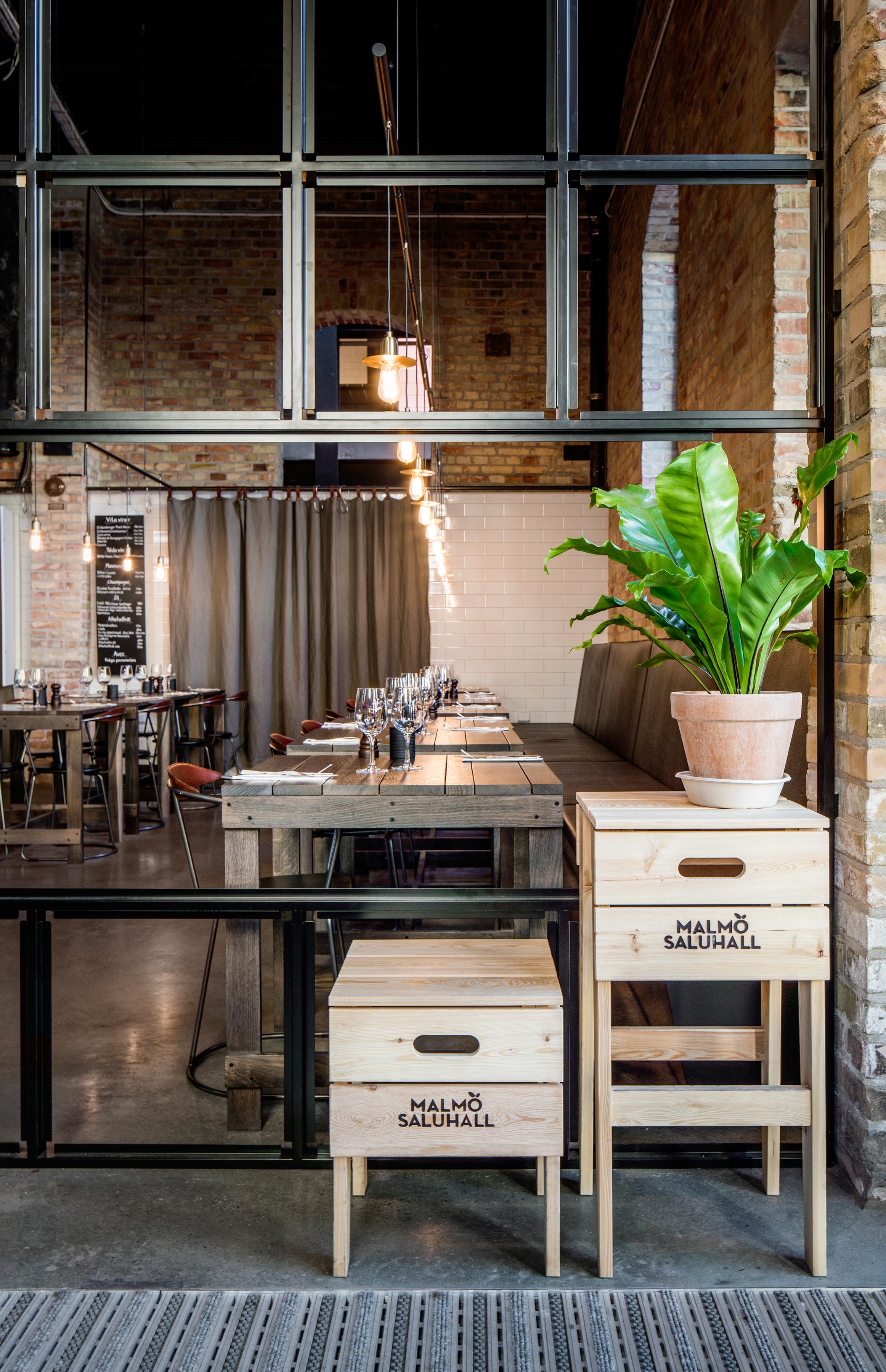 A unique family of furniture in a historic environment
Kjellander Sjöberg's family of furniture relates to the exciting urban and historic context. "You should feel like the furniture has been in the building before", says Karin Sundberg – the lead architect. A variety of high and low furniture groupings makes for zones with different character and tempo. The pocket park is furnished with a pergola – its sails sewn by a local sailmaker.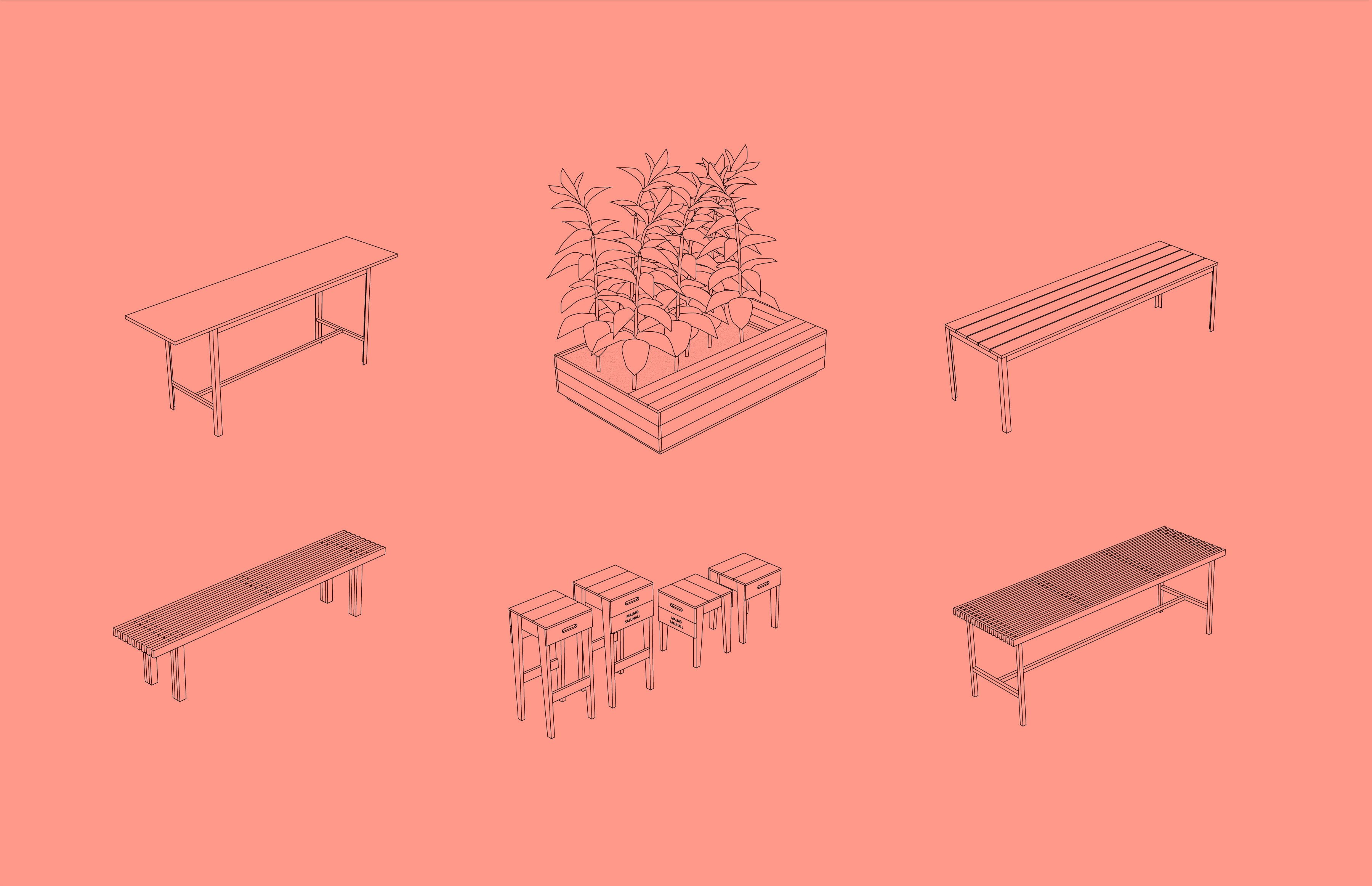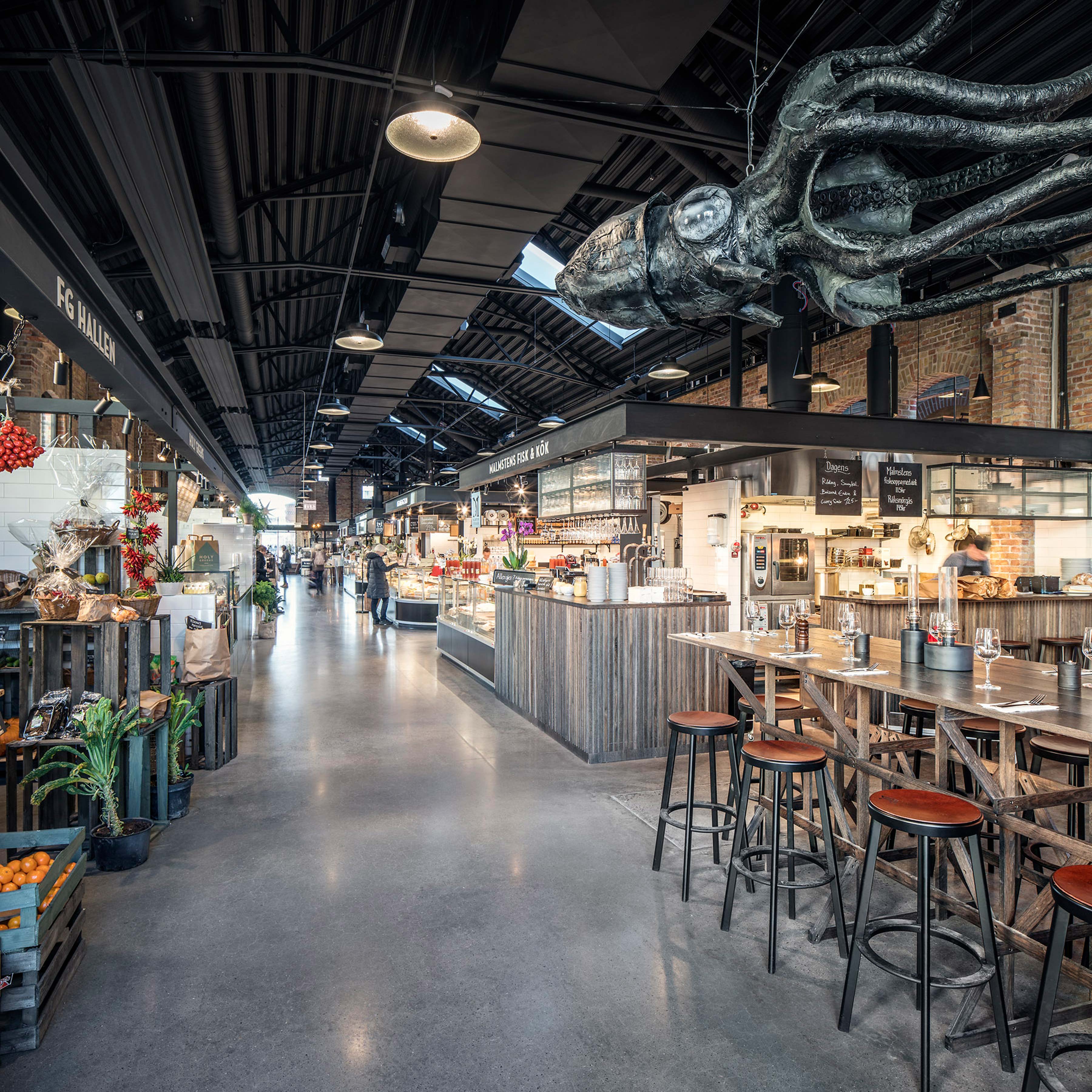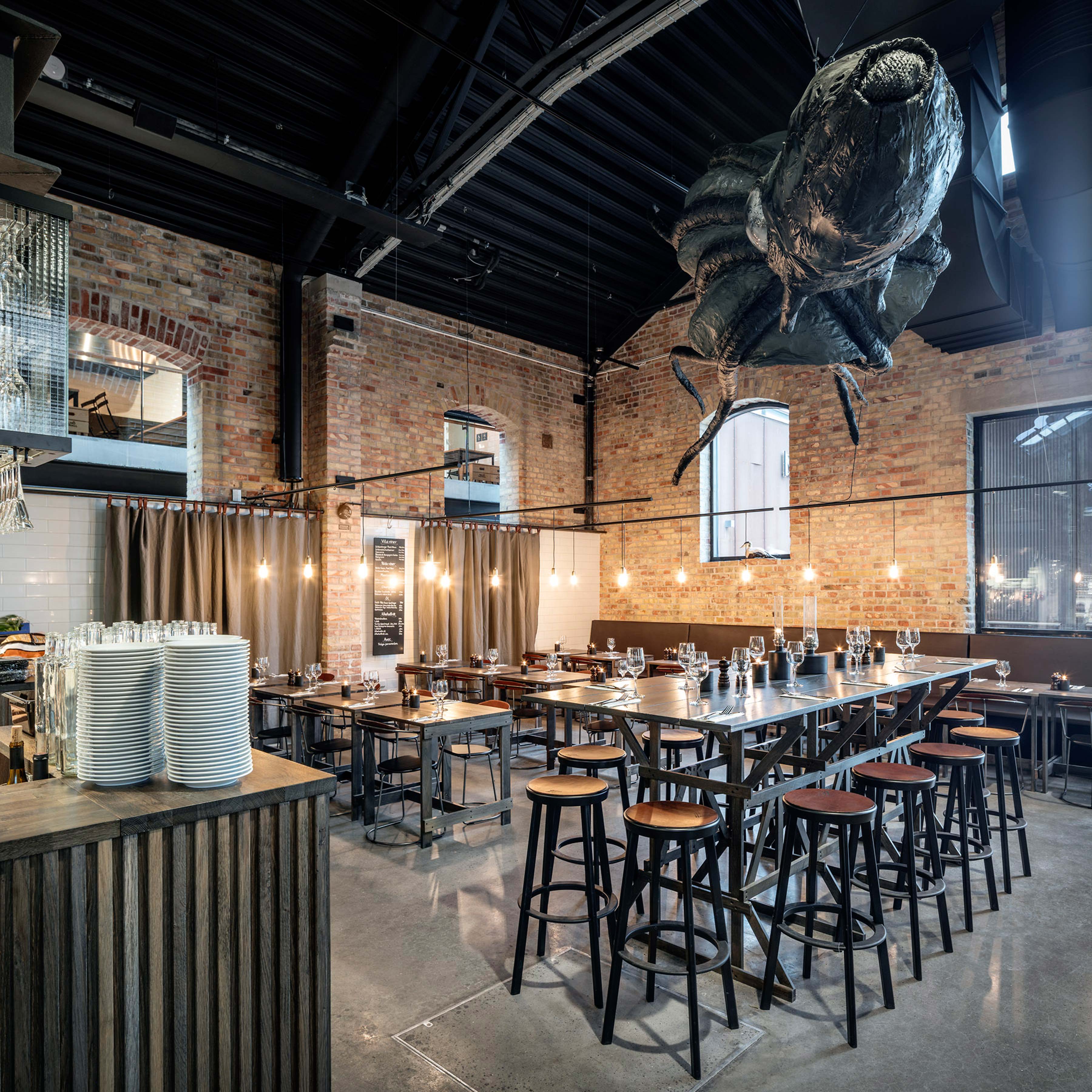 The anchor tenant
In addition to developing concepts for the common areas, Kjellander Sjöberg produced a strategy for temporarily vacant spaces, and designs for several retailers – including the resident seafood merchant and restaurant. Malmstens Fisk & Kök is located in the innermost area of the hall, and is its largest tenant – a temple to seafood with a unique centerpiece in Karl Linderoth's sculpture Ursula, hovering above a sculptural table that alludes to historical fishing structures.
The refurbishment and new addition to the Malmö Food Hall was executed by Wingårdhs Architects.