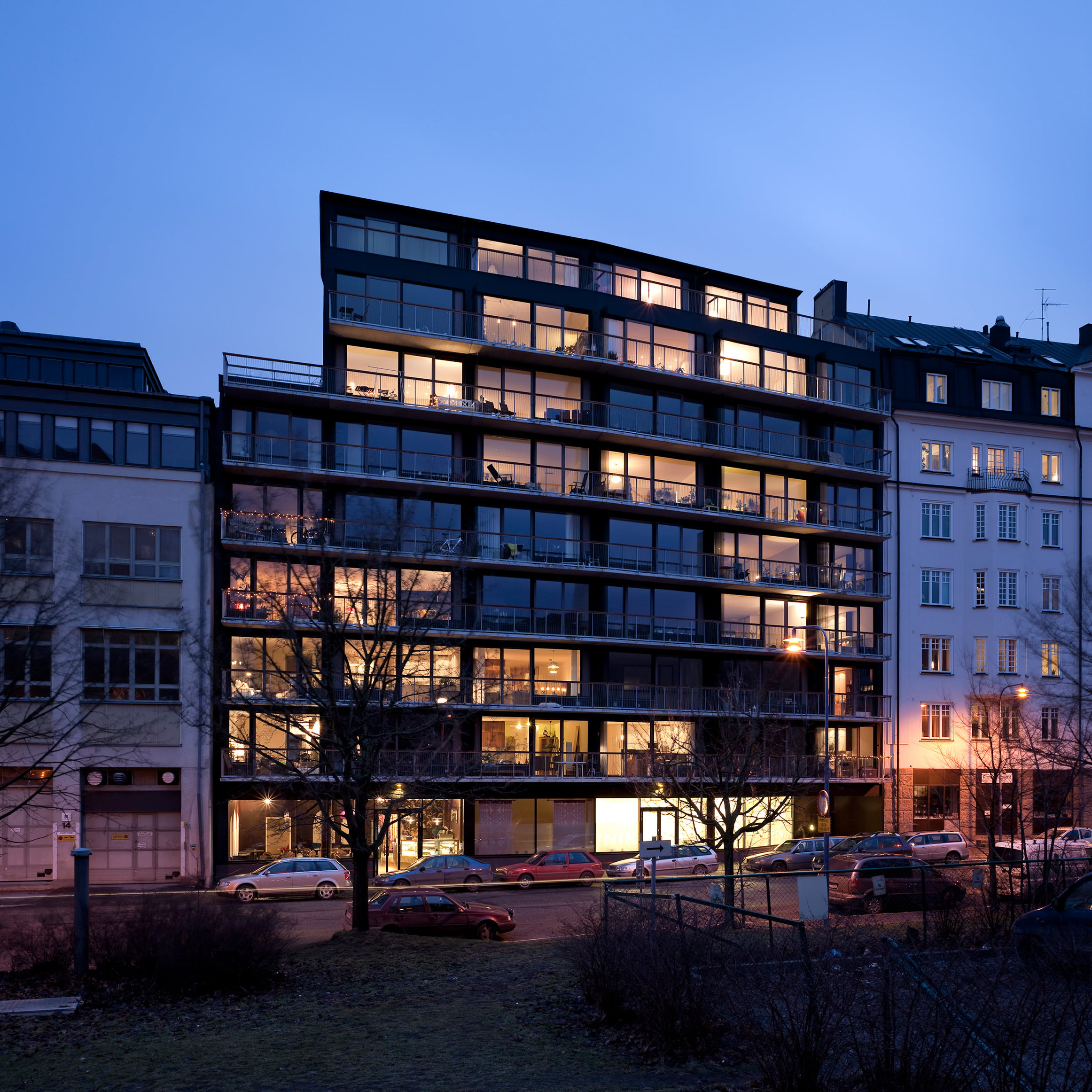 Stora Katrineberg
The residential city block, Stora Katrineberg is an infill project, framed by the adjacent gables of the existing buildings. It is located at the Liljeholmen Bridge, across the water from Hornstulls Strand in Stockholm. The architectural concept and form strive to convey a dialogue between the site and its programme, between the private and the public, the dwelling and the city.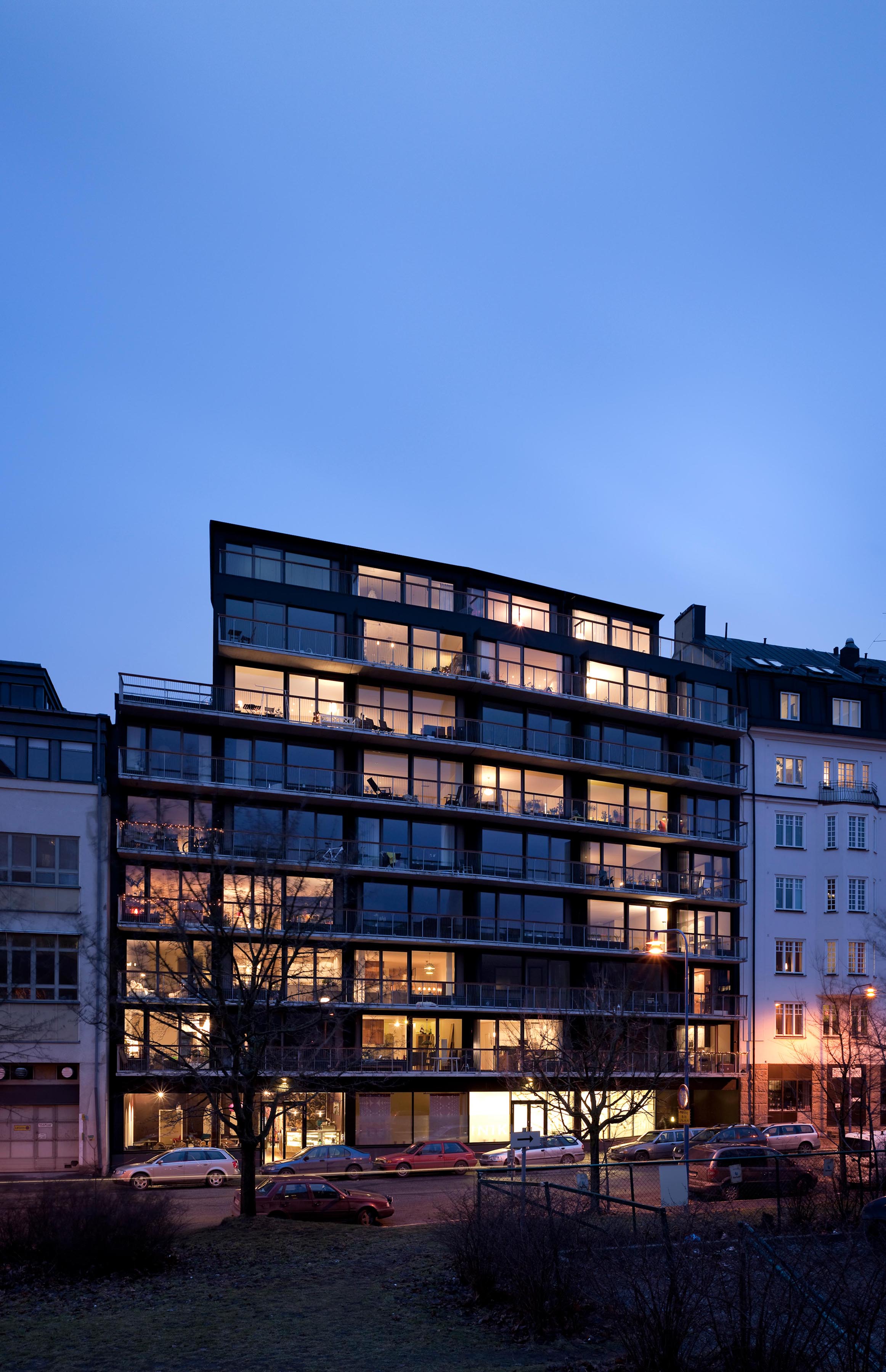 An open urban residential building
The property's general form, height and depth were regulated by the local development plan right from the beginning of the project. This determined the main volume and the internal spatial organization with living rooms facing outwards with vistas over the city and bedrooms oriented towards the internal courtyard. The kinked form with longitudinal balconies, glazed walls and dark facades gives the building its characteristic architecture. The visual expression creates a contrast to the distinct formal language of the two neighbouring buildings, however, the building simultaneously sets back and becomes a subtle interstitial space. The open façade provides light and views whilst the residents' quotidian lives create a backdrop, changing the expression of the façade throughout the day.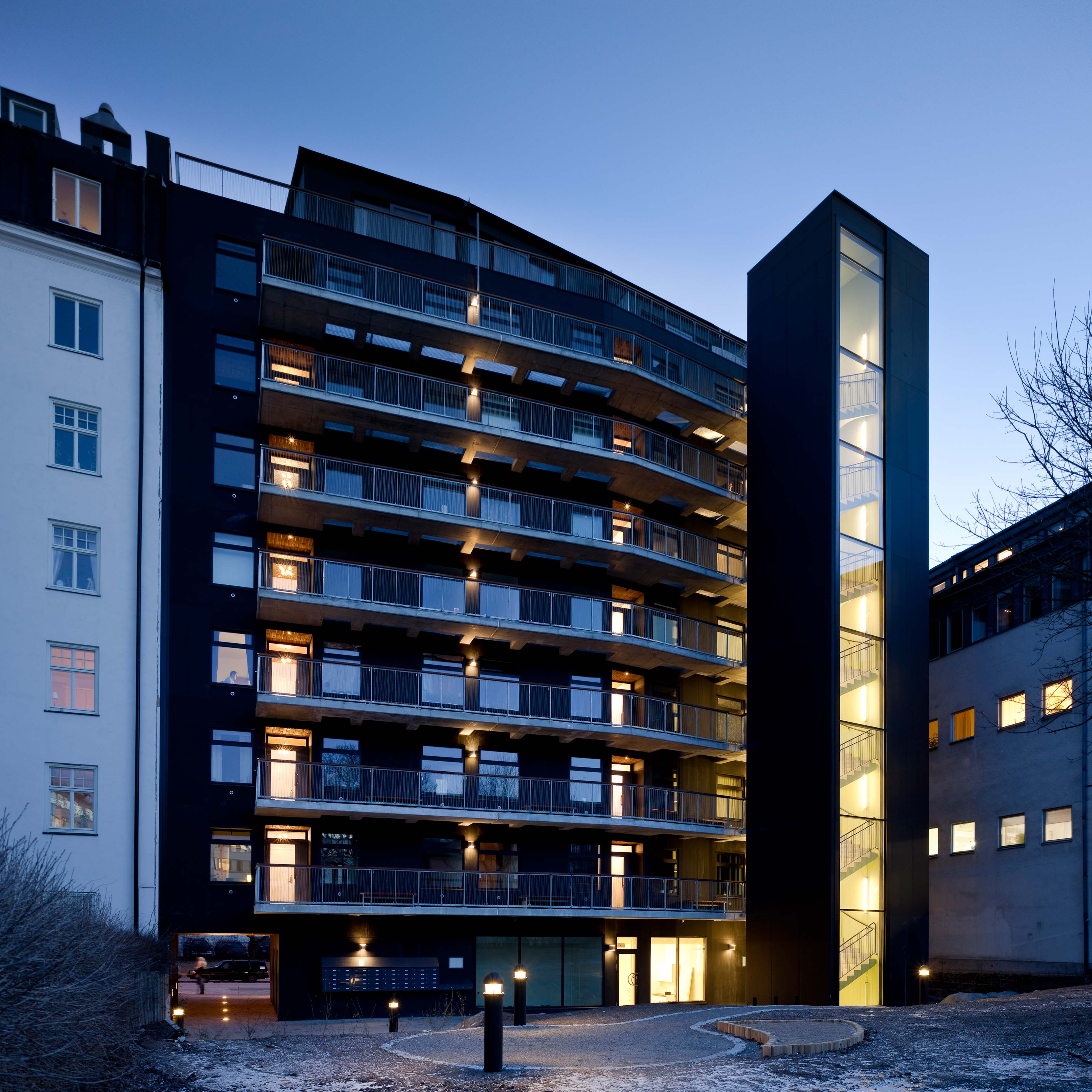 Access balcony as a meeting space
The main entrance is reached via a portico connecting the street with the internal courtyard. A freestanding stairwell leads up to access balconies. See-through floor gratings run along the façade providing daylight, but also mark the shifts of the walking paths of the passers-by towards the outer edge of the access balconies. Fixed benches give opportunities for meeting and resting.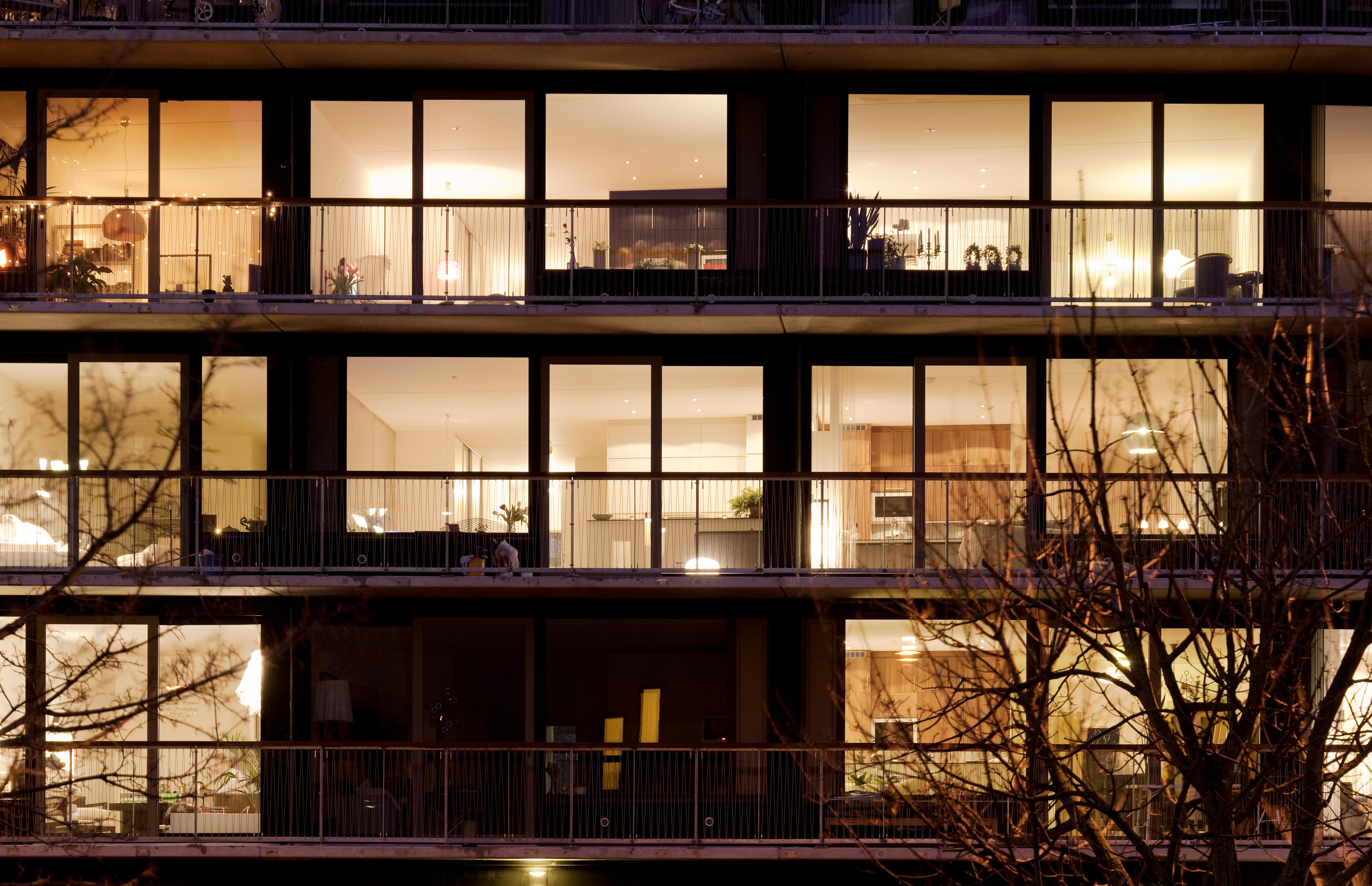 With visual connections and depth
The building's floor plan emerged from the main design theme; working carefully with daylight and visual connections in various ways, resulting in narrow, deep and floor-through apartments. A typical floor plan is comprised of six 2- or 3-room apartments, grouped in pairs and sharing a common vestibule and hallway. This solution allowed the flat entrances to be placed deeper into the plan, which freed valuable façade area for living spaces. The two upper floors of the building contain duplex apartments with roof terraces and there are commercial facilities on the ground floor.