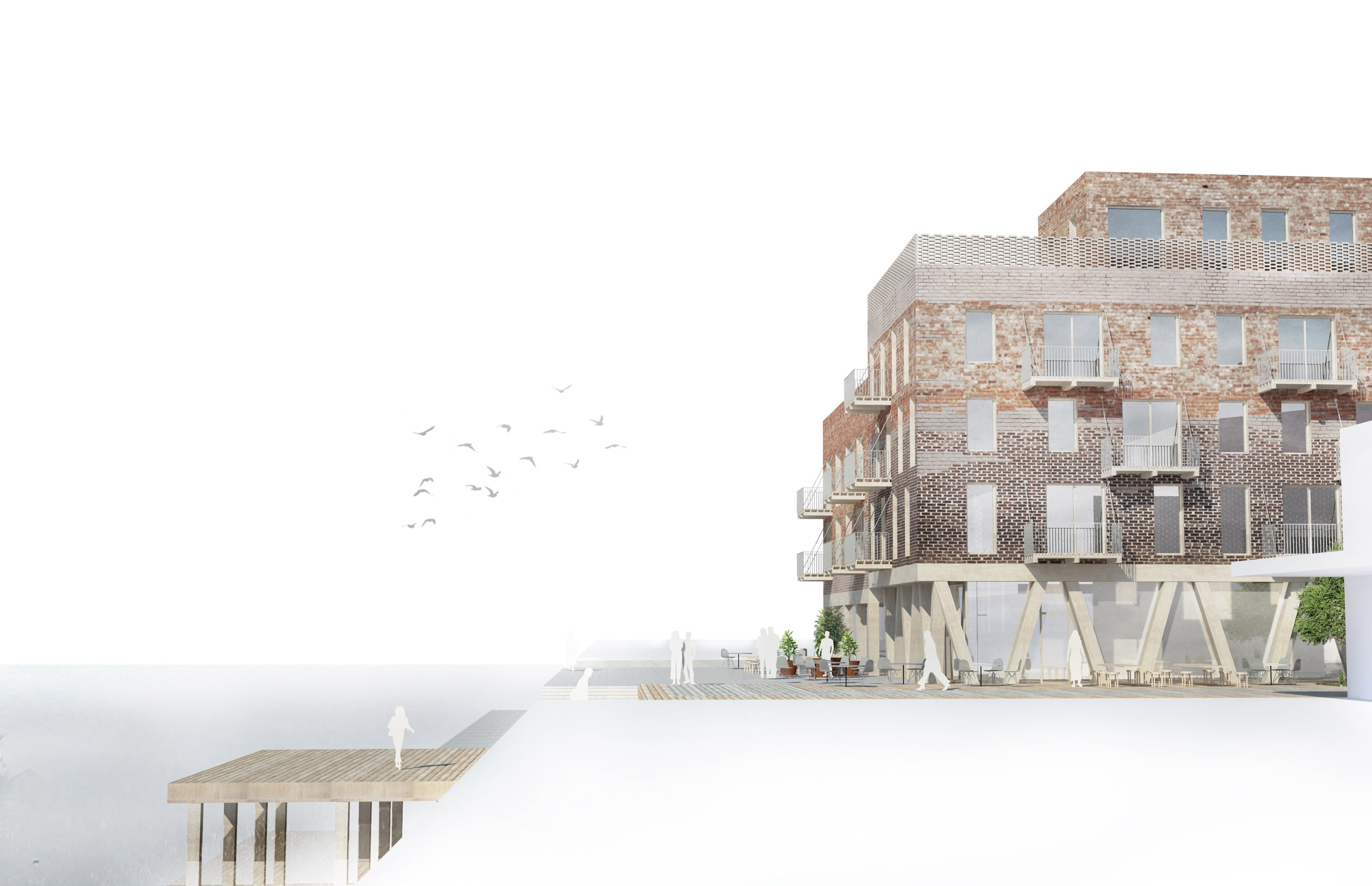 Oceanbryggan
Oceanhamnen is a new urban district in Helsingborg in southern Sweden, a stone's throw from the central station and the old city center. KS's project Oceanbryggan is located in the heart of the area and contains half of a block – approximately 55 apartments and three amenities. As a point of departure, the design relates Helsingborg Municipality guidelines for urban development: Time, Tolerance, Talent, Technology and "Not Tame". The project enhances the harbor's distinct characteristics and, at the same time it introduces a new, smaller scale and openness towards the city. Oceanbryggan establishes a meeting place between the city and the quay with strong materiality and good conditions for promoting community both at city and neighborhood levels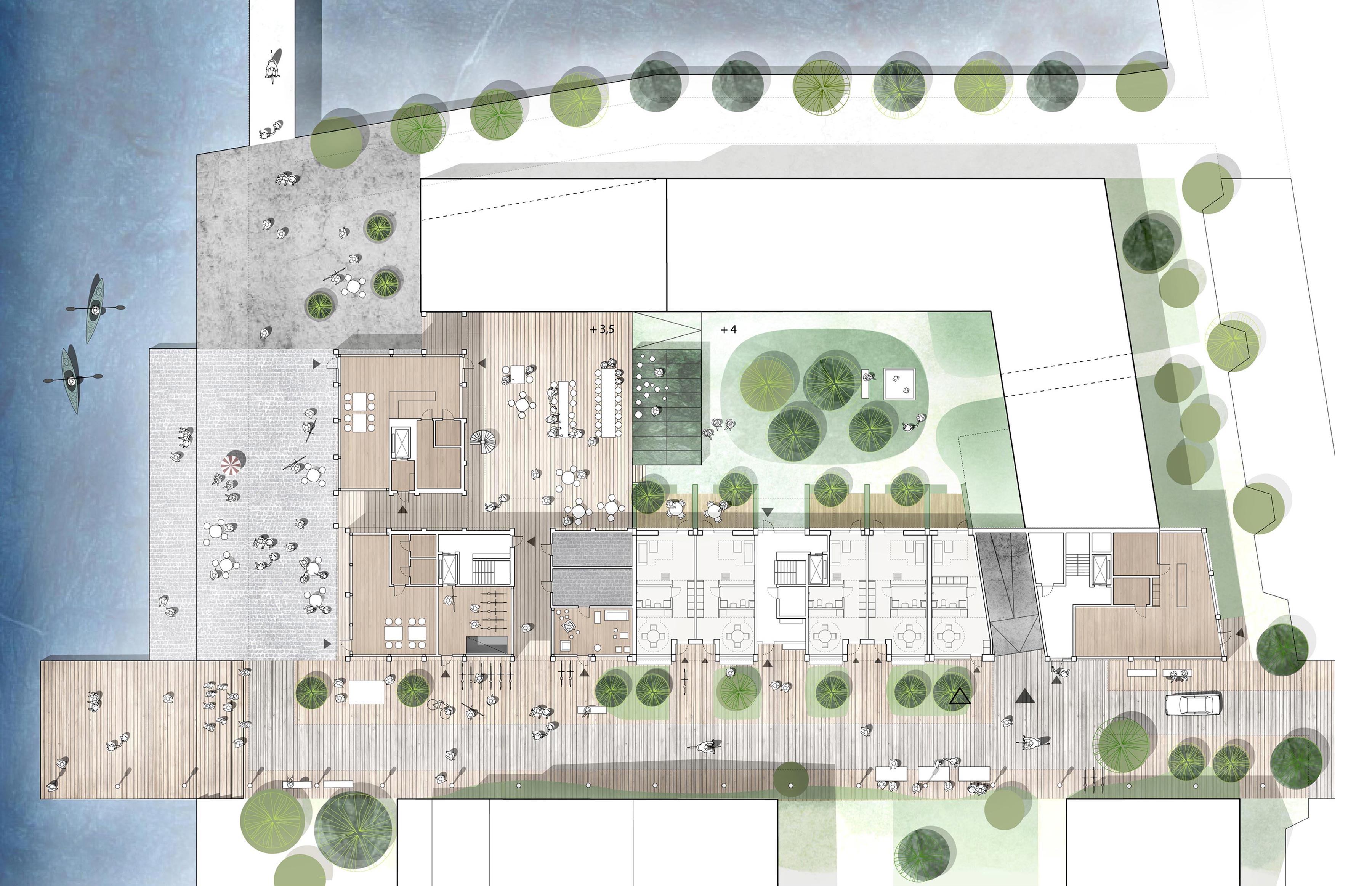 The pier as an urban space
The pier constitutes the main spine of the block. The tactility of the wooden pier encourages barefoot walks, from one's entrance door to the pier ladder. There is an openness toward mixed use, spontaneity and community. The Pier Gallery on the ground level is an open and expressive wooden socle that unites a variety of unique spaces and encloses the courtyard. Inspiration for the Pier Gallery comes from structures in old industrial harbors – piers and bridges. The ground level facing the pier consists of businesses, studio apartments and common functions, such as a shared bicycle workshop. Closest to the quay, there is a café and a neighborhood gallery; an open studio that promotes local initiatives and micro economies.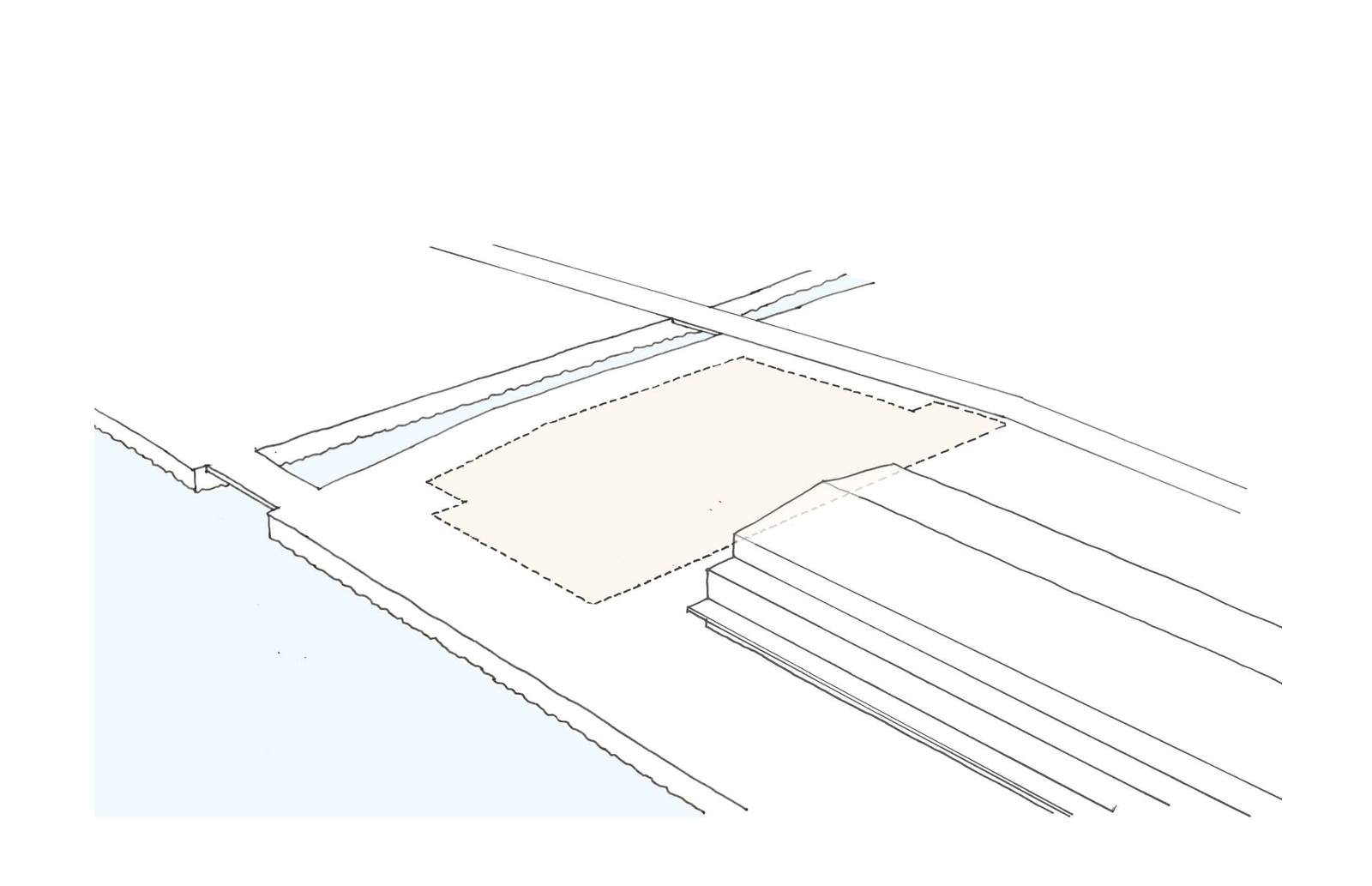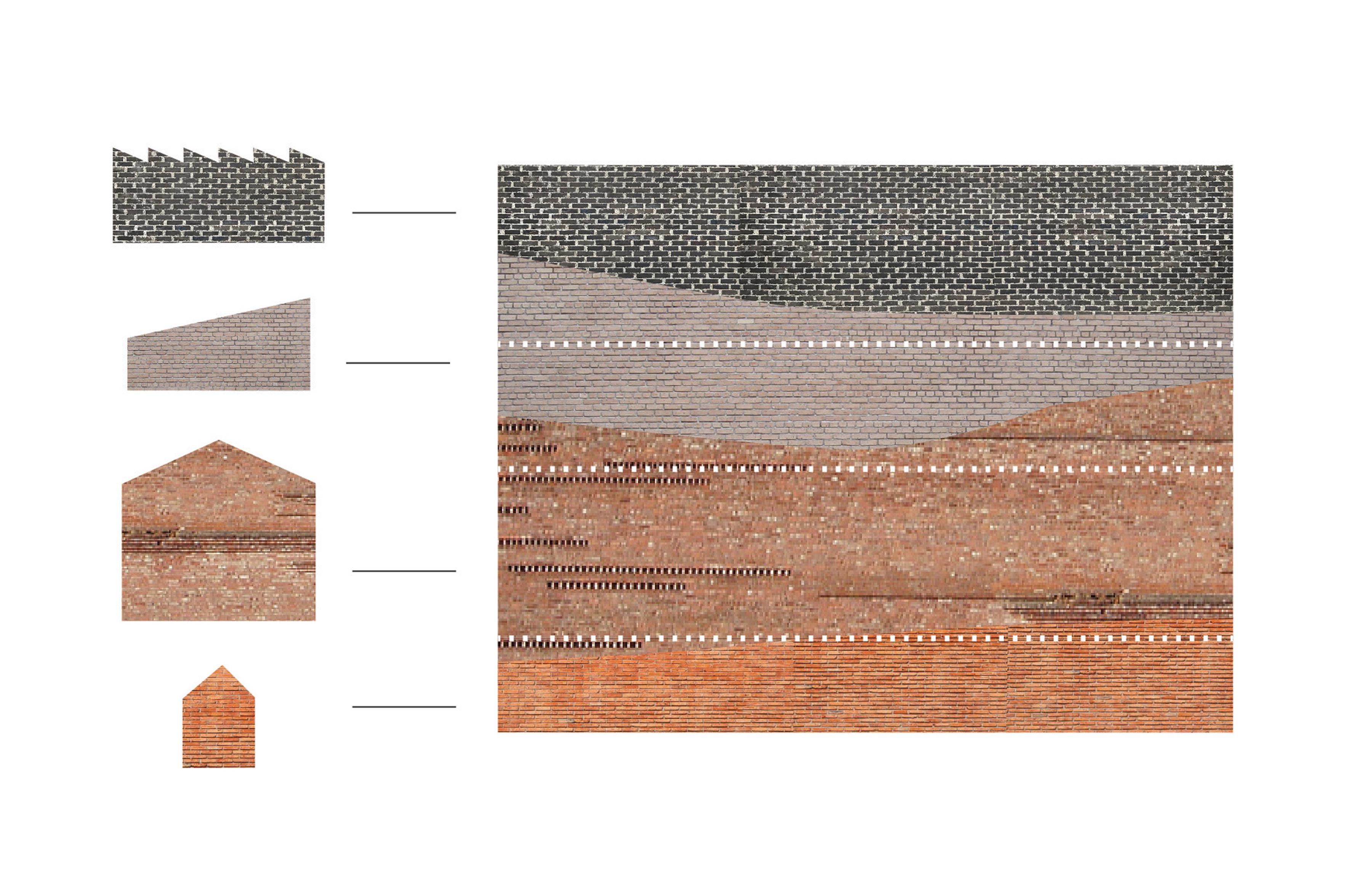 Materiality speaks
Oceanbryggan consists of four buildings made of wood and bricks – a sustainable set of materials with a long local history. The timber structure on the ground level continues into solid timber construction on the upper floors. The solid timber allows for unique spaces with exposed wood in the interior and contributes to making the project sustainable. The facade consists of recycled bricks from demolished buildings – handpicked selections of colors and characters from the rich brick tradition of the Öresund region.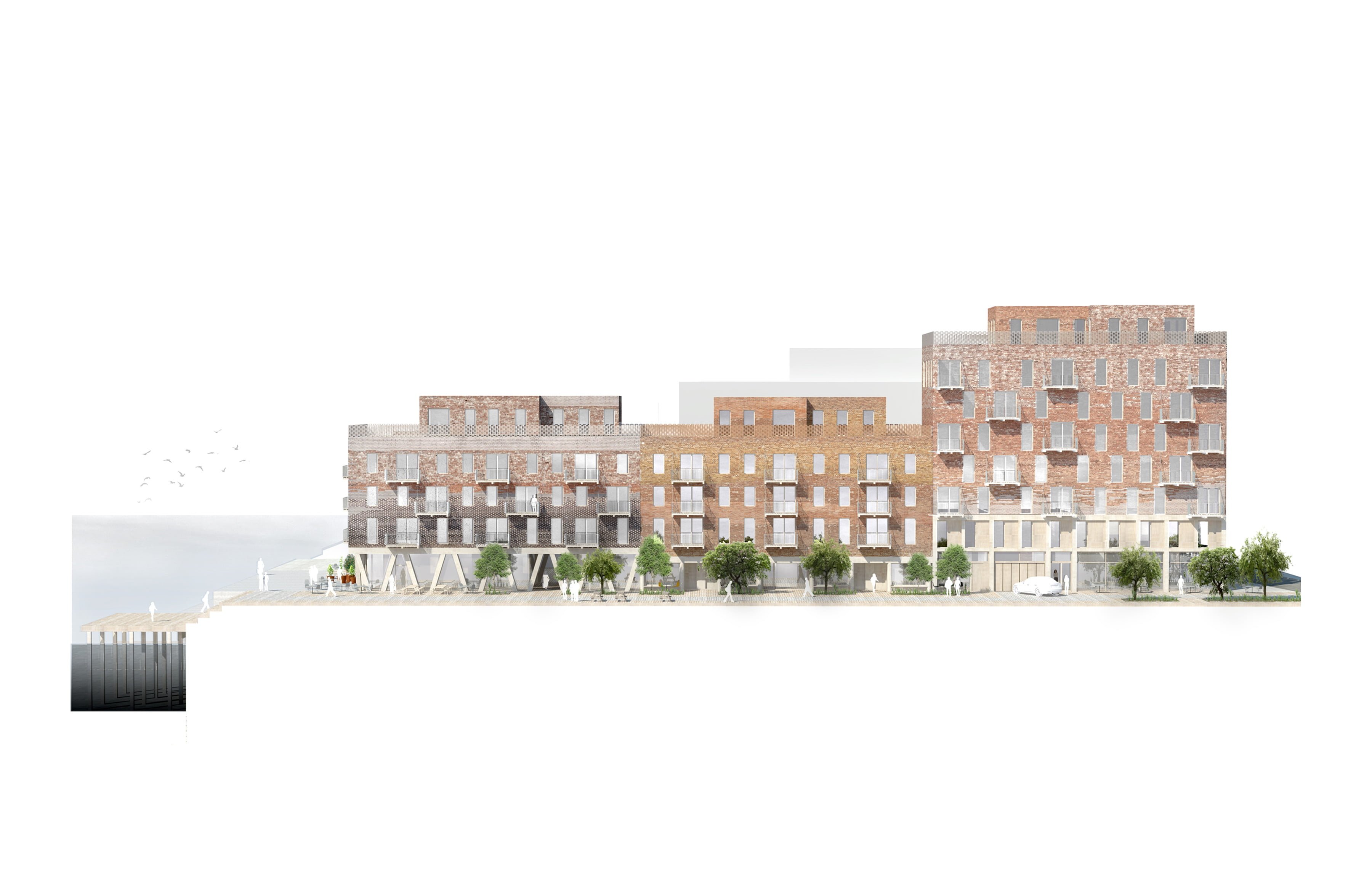 Life by the quay
The pier meets the ocean and steps down, creating a plateau for swimming and water-related activities. The staircase becomes both a social space and spectator seating.  At the quay, the block opens up toward the city through a semi-public courtyard connected to the café. The courtyard is protected from wind and has good sun conditions due to the low building in the southeast. A flexible plan allows for small and big apartments to be merged into alternative forms of housing. Oceanbryggan is a family of buildings that introduces – and invites – freedom, variation and innovative city life by the quay.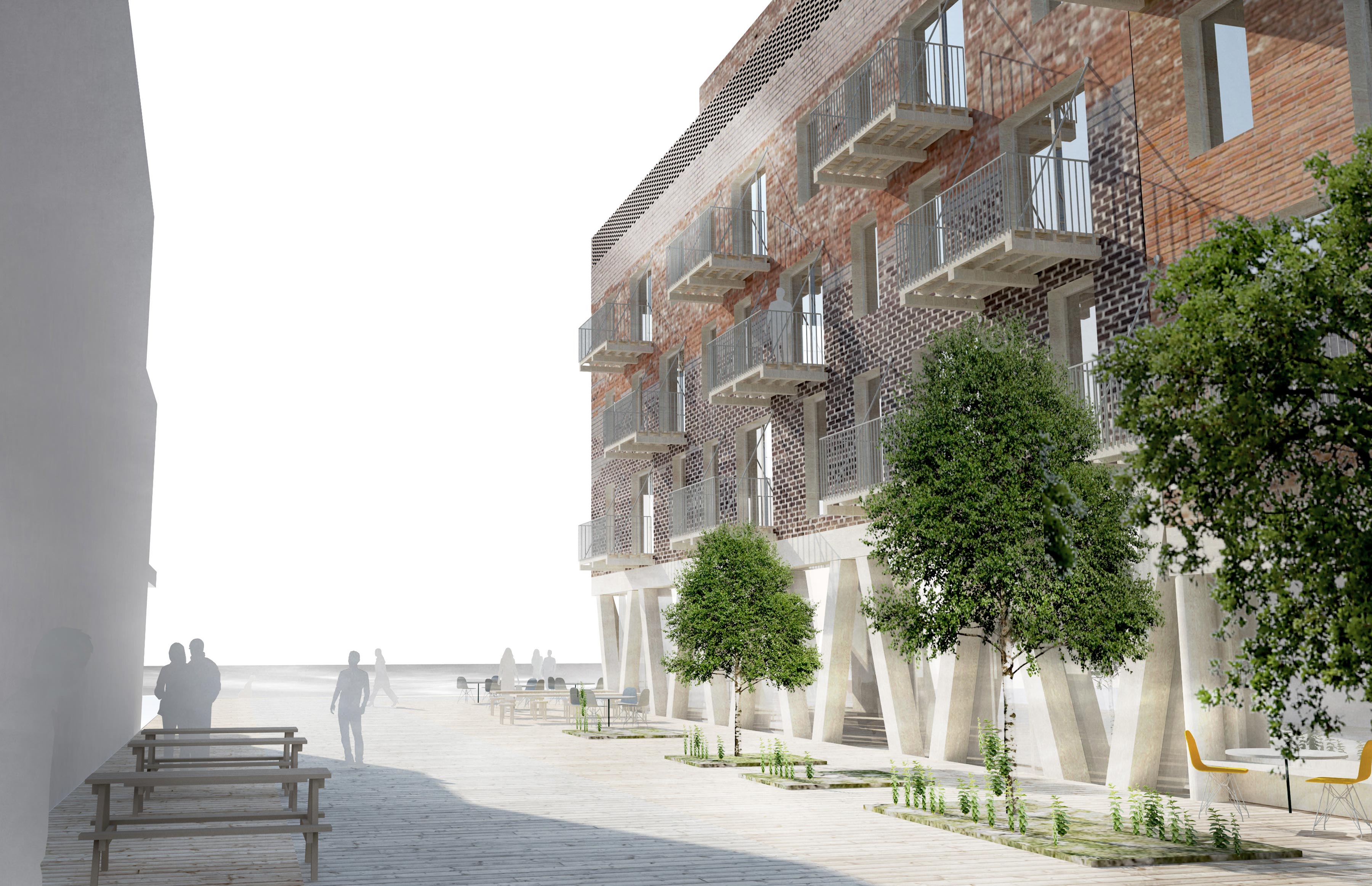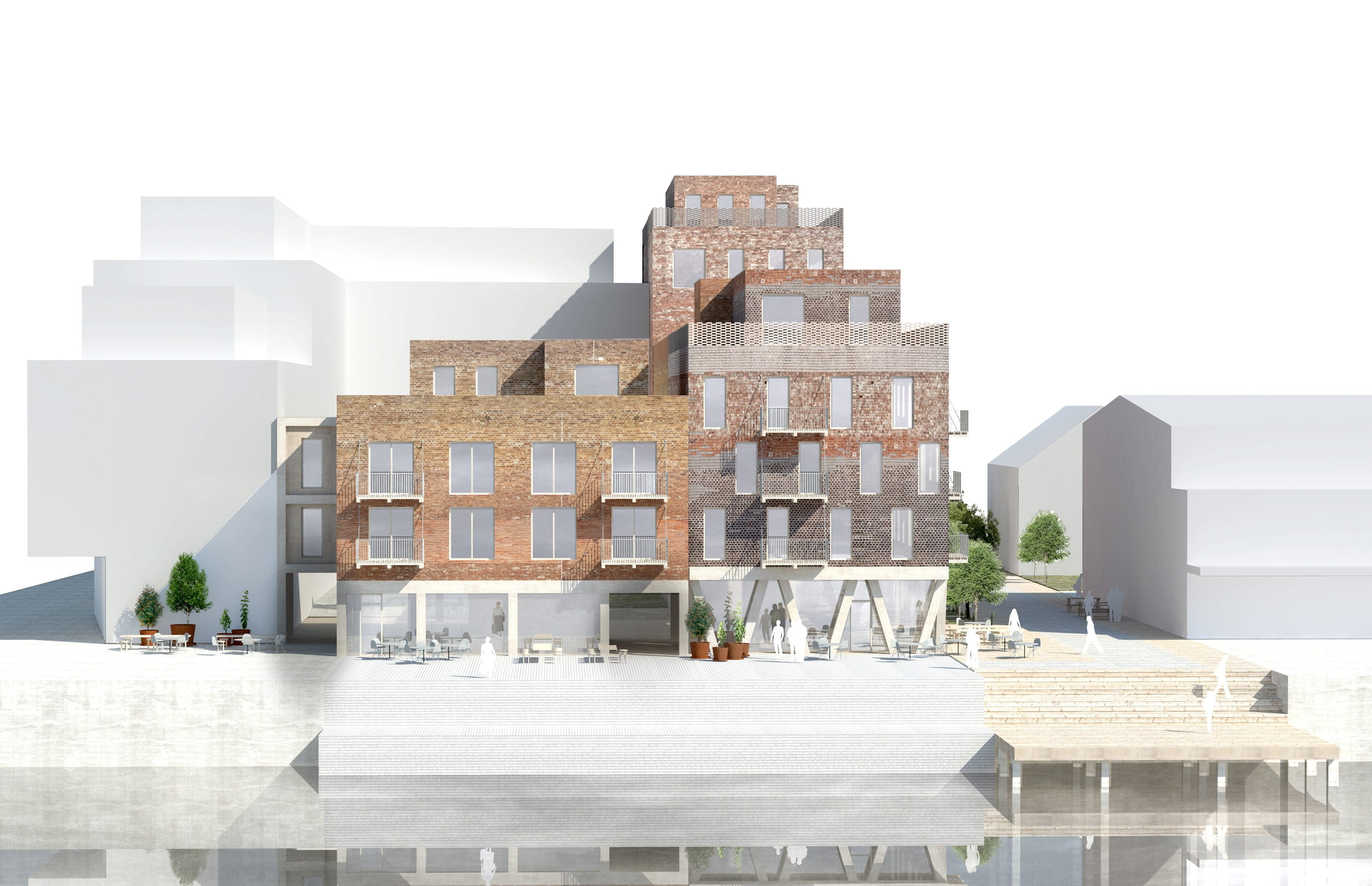 The tactility of the wooden pier and the small-scale programming at the street level generates an inviting and permissive urban space with a direct connection to the sea.