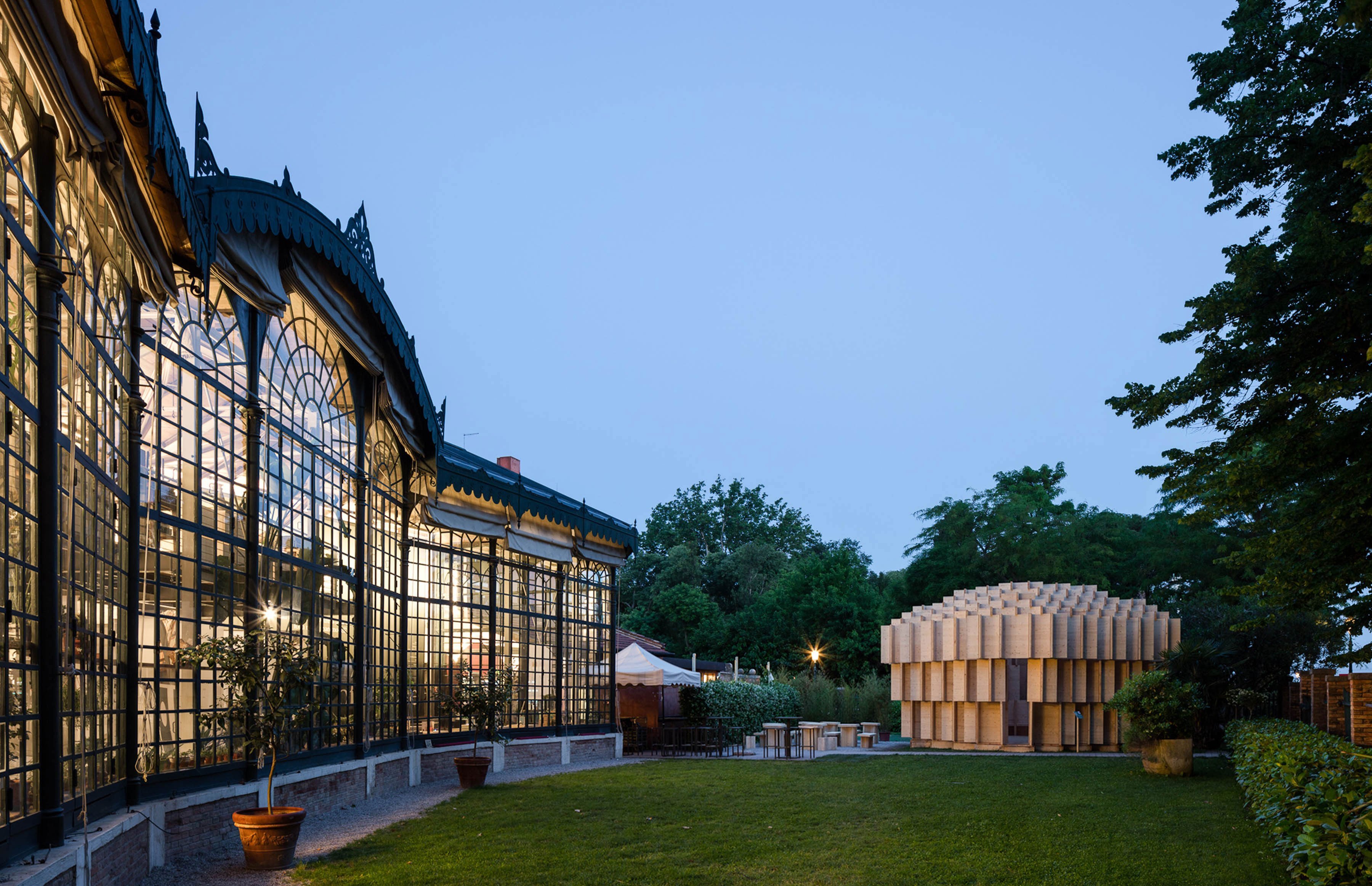 The Forests of Venice
The exhibition investigates Venice´s success as a hybrid between city and nature. As a geographically exposed coastal city, Venice historically demonstrates a unique symbiosis with nature and resources. In a time when climate change and rising sea levels threaten coastal regions worldwide, the origin and strategies of Venice are a key resource for urban solutions. The exhibition, initiated by KS, focuses on the possibilities of wood as a renewable material.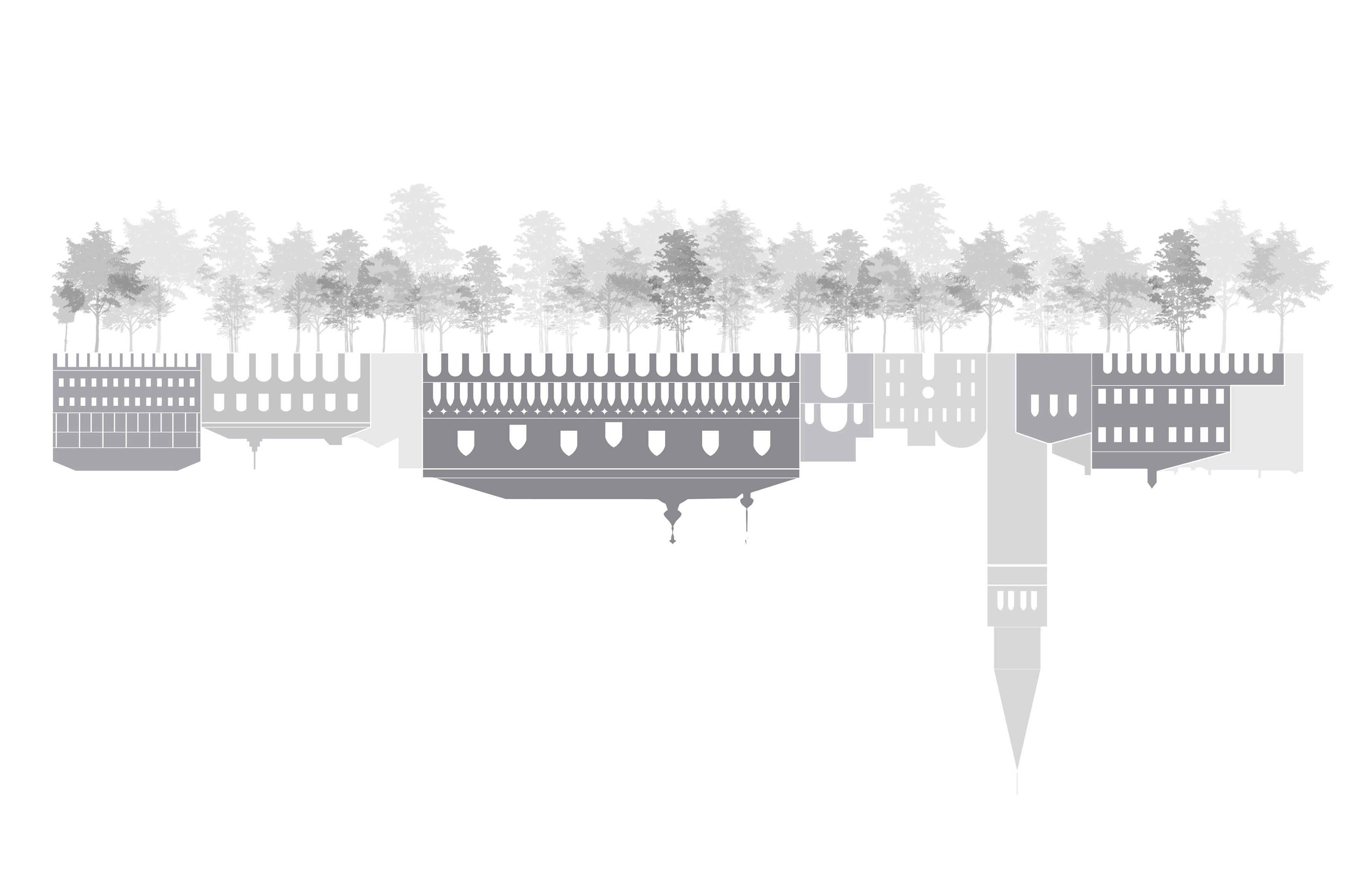 A new urban model
Venice was founded on 10 million trees by refugees, on sand and reefs. Venice's urban model is based on fluidity and movement, adaptive to the changes of the environment of the lagoon. Today, people are migrating from Venice. Can 10 million new trees be a catalyst for a new urban model?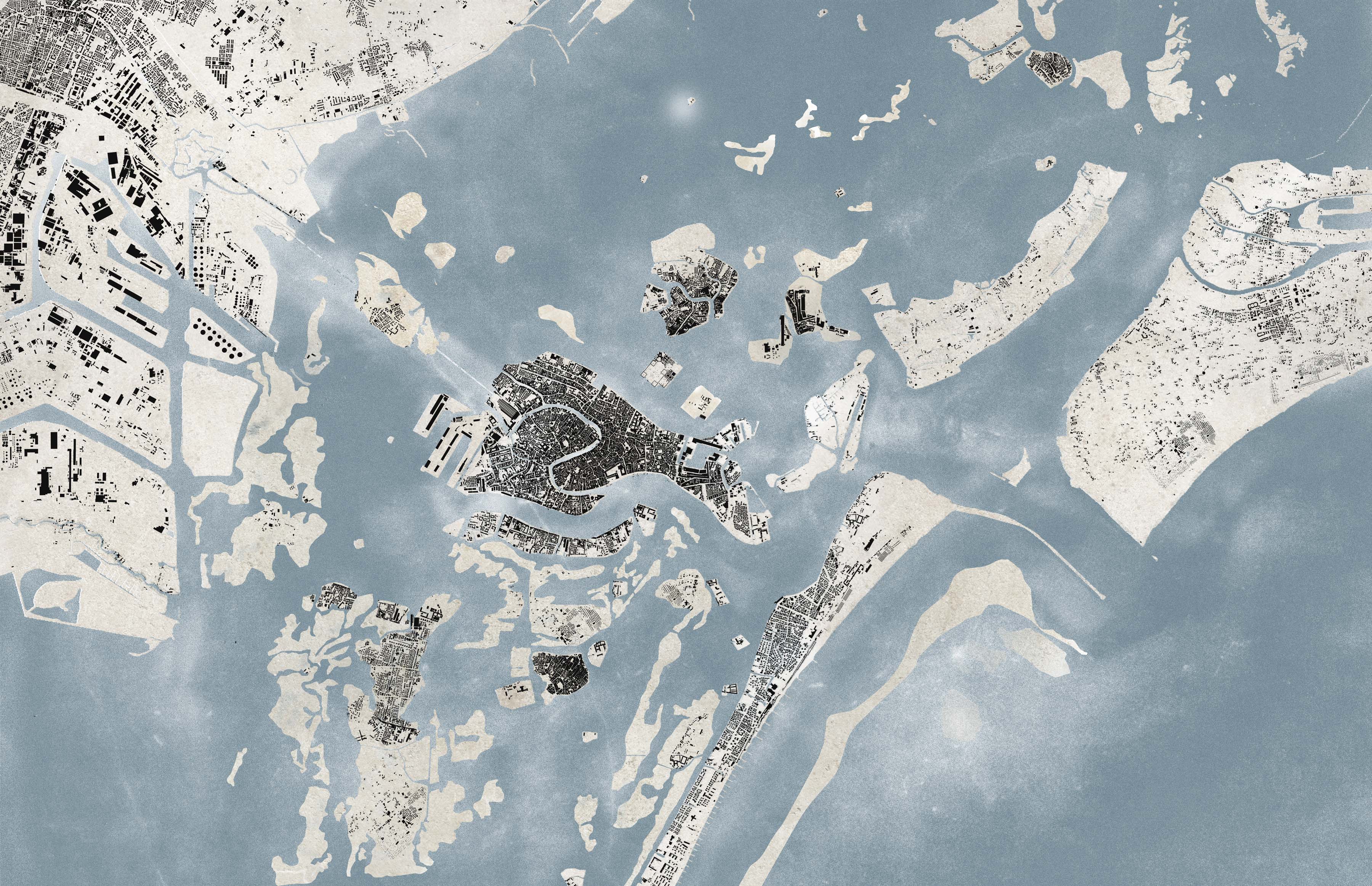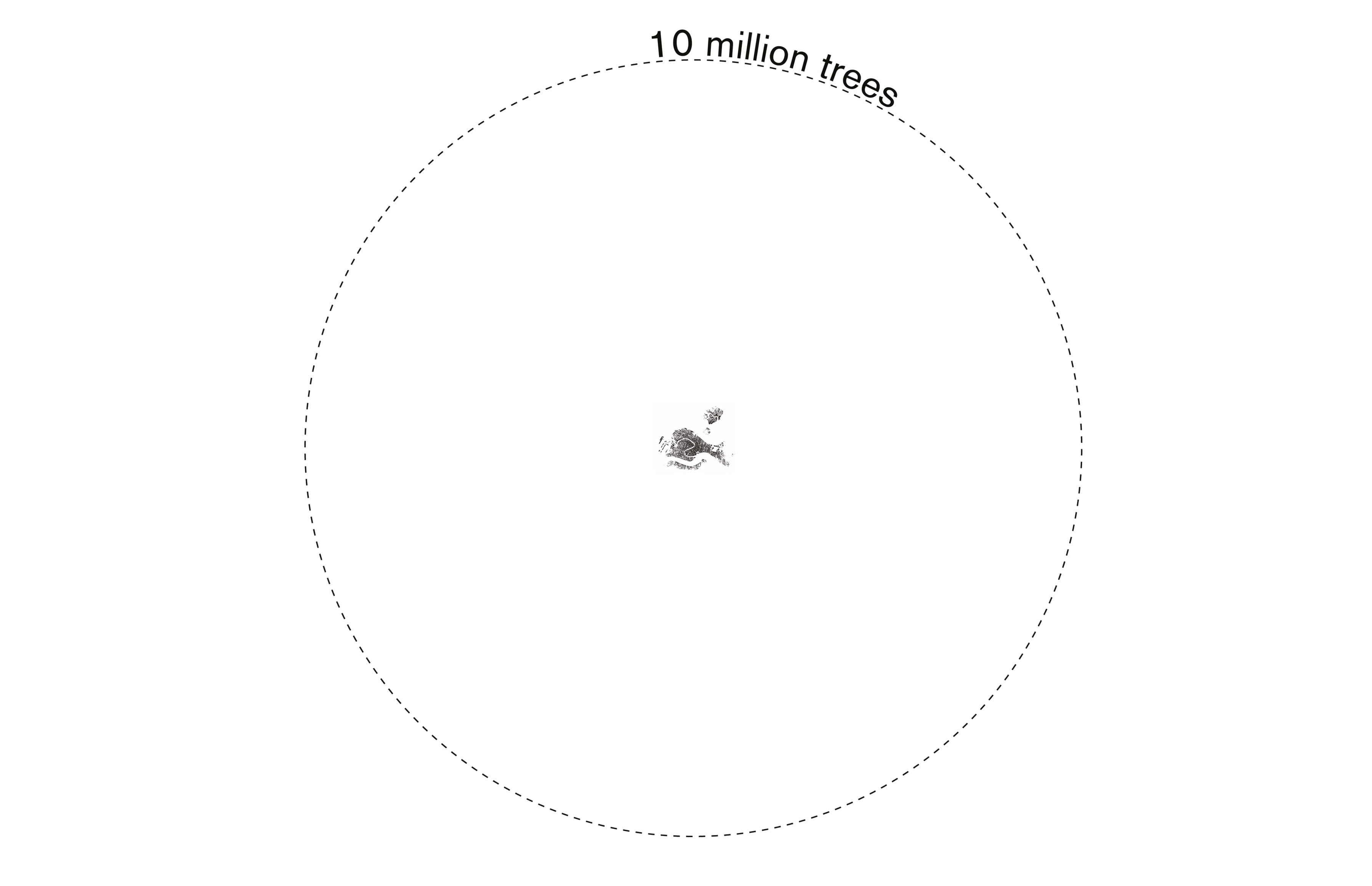 Possibilities for new islands and communities
The Forests of Venice proposes new forests and adaptive urban landscapes with trees that can bind vast amounts of carbon dioxide and stabilize water levels. The speculative proposal for expanded Venice is an opportunity to establish new islands and communities with new programs, housing, social contexts and cultural institutions. This urban fabric is blended with parks and forests for new types of production, experiences, increased life-quality and eco-system services, using wood as the main regenerative construction material.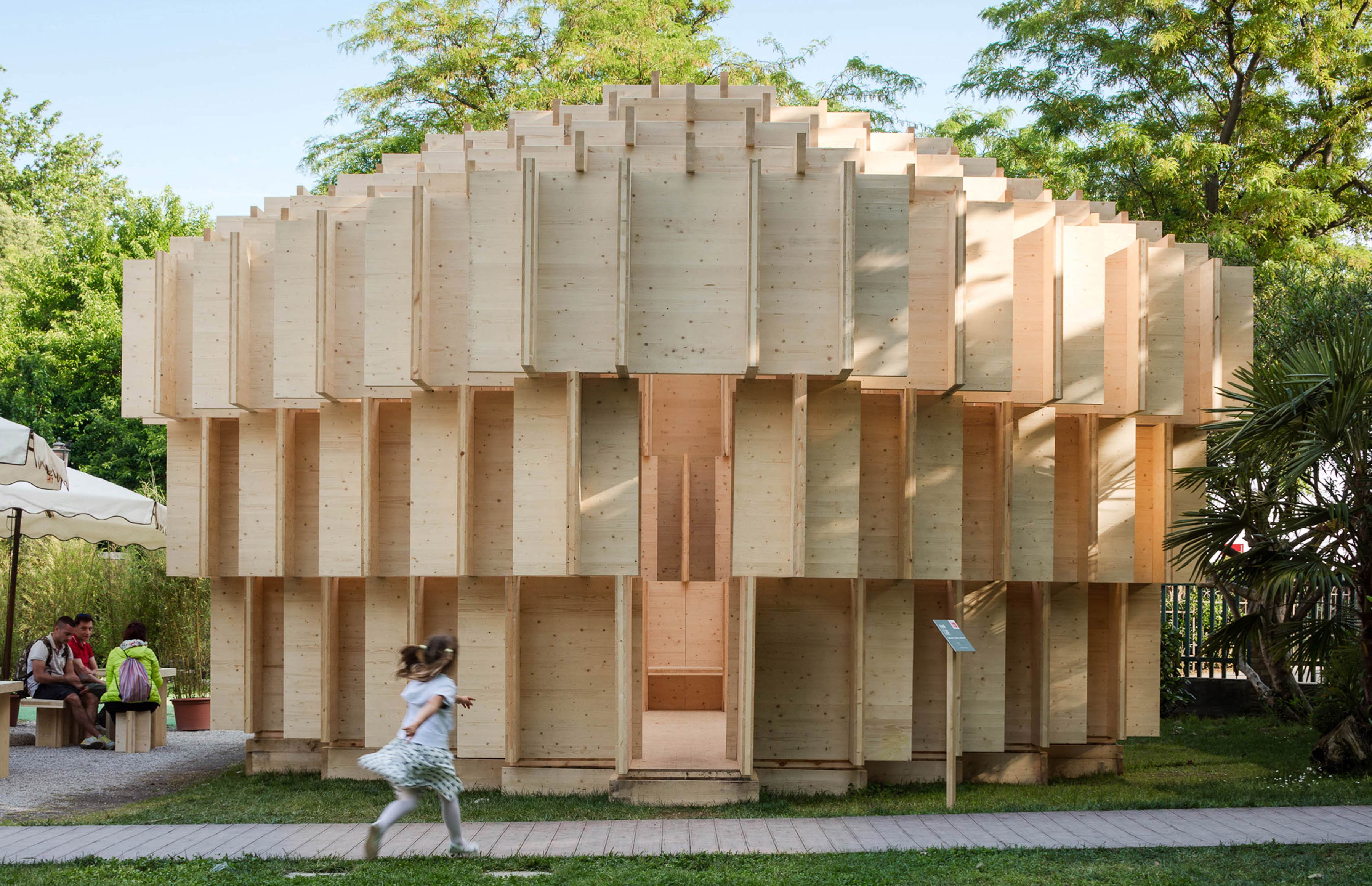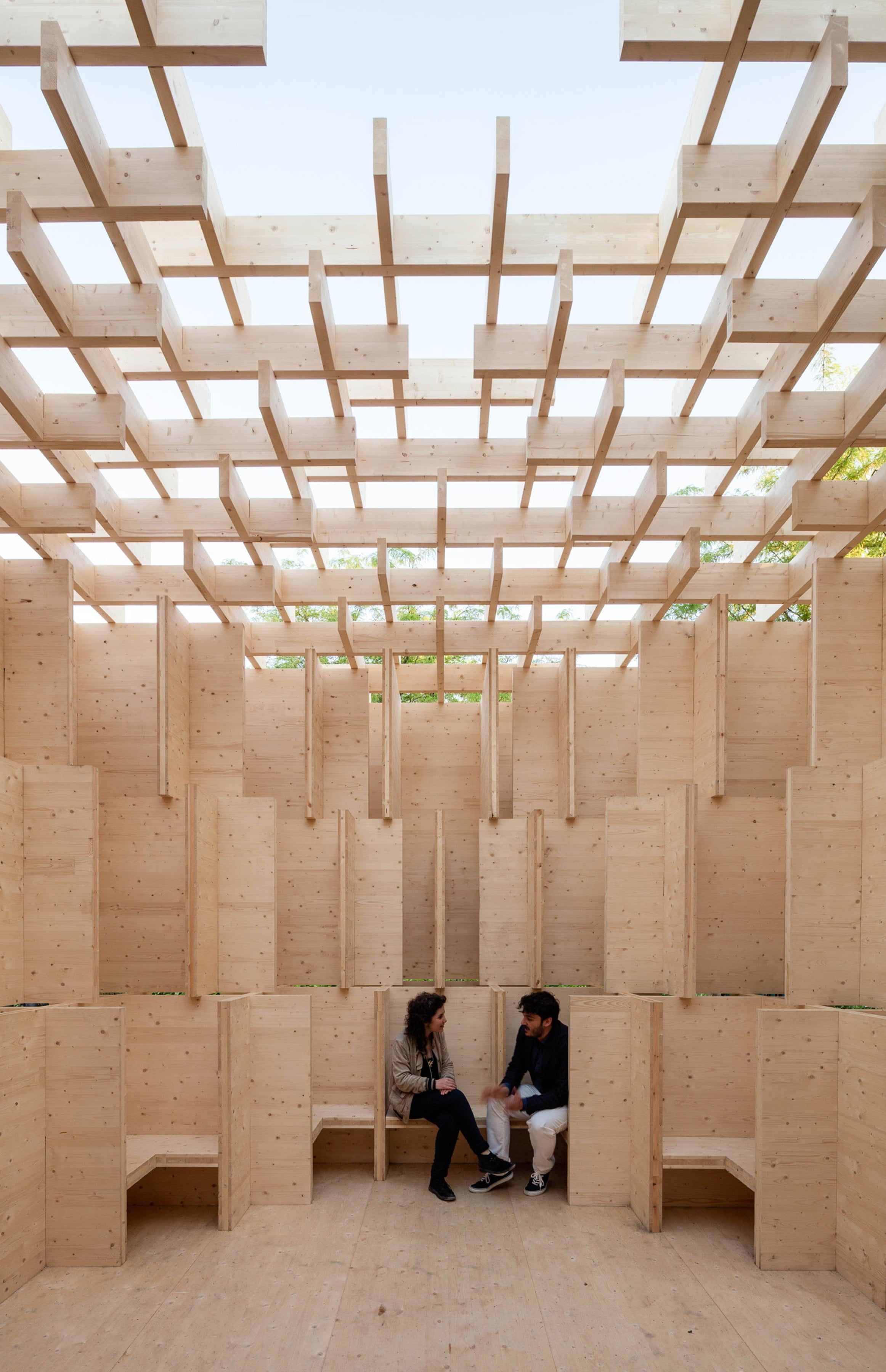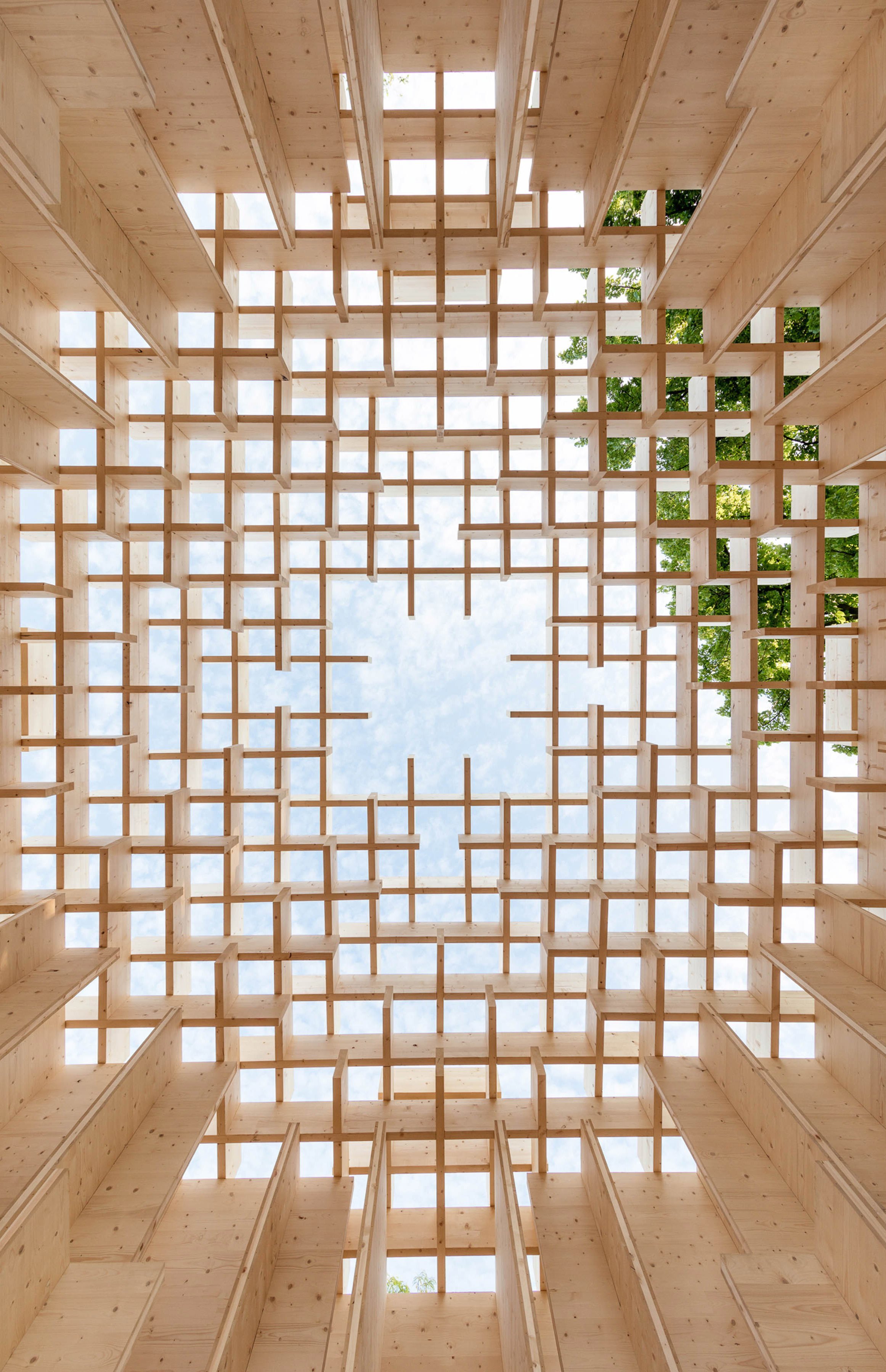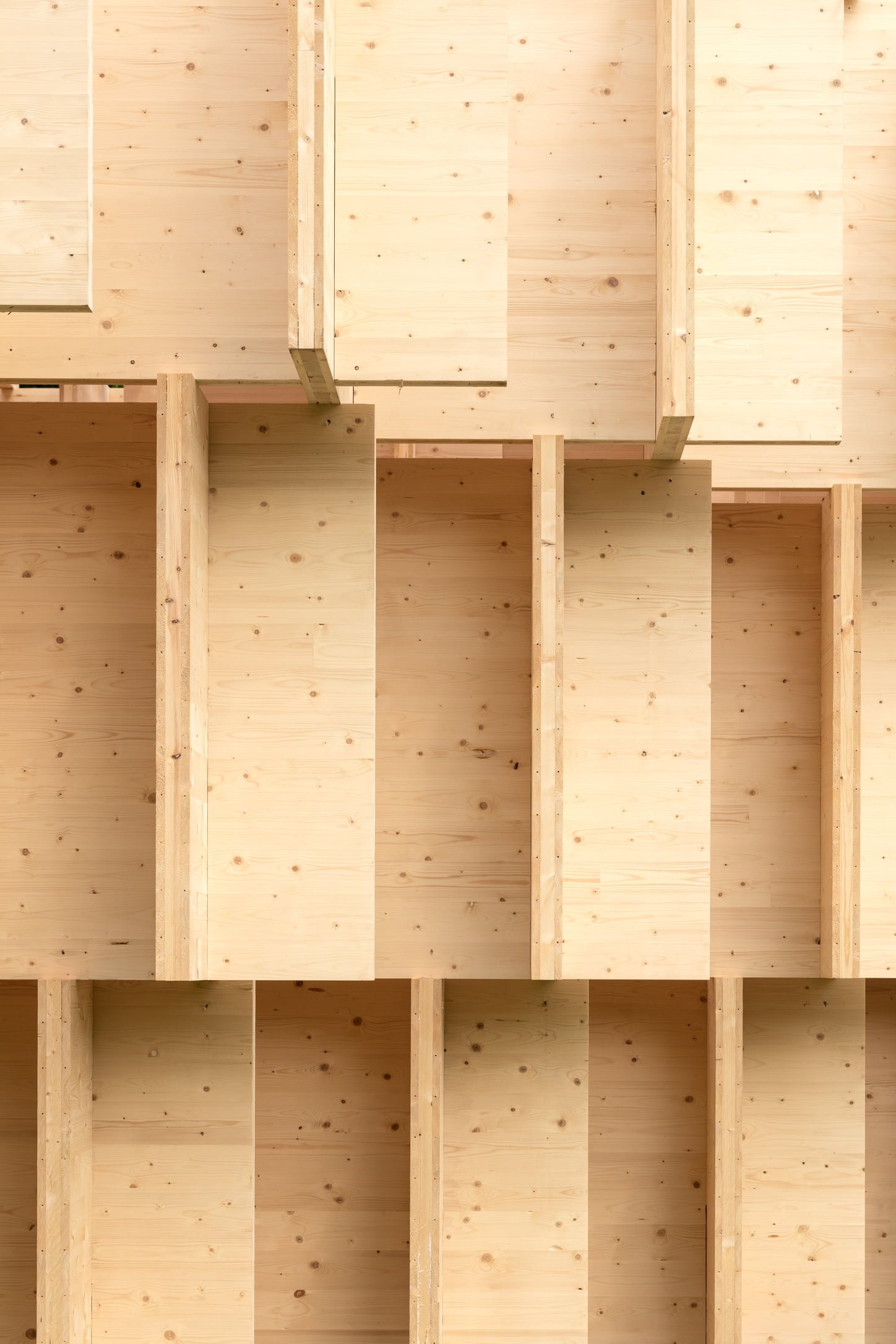 The Forests of Venice
The exhibition consists of two components, an external pavilion made from wood and the research proposals of seven invited Swedish architecture offices.
In dialogue with one of the most public buildings in Venice, the Doge's Palace, the pavilion becomes a kind of public, forested place of respite resembling a glade in a forest, with filtered light and acoustic presence.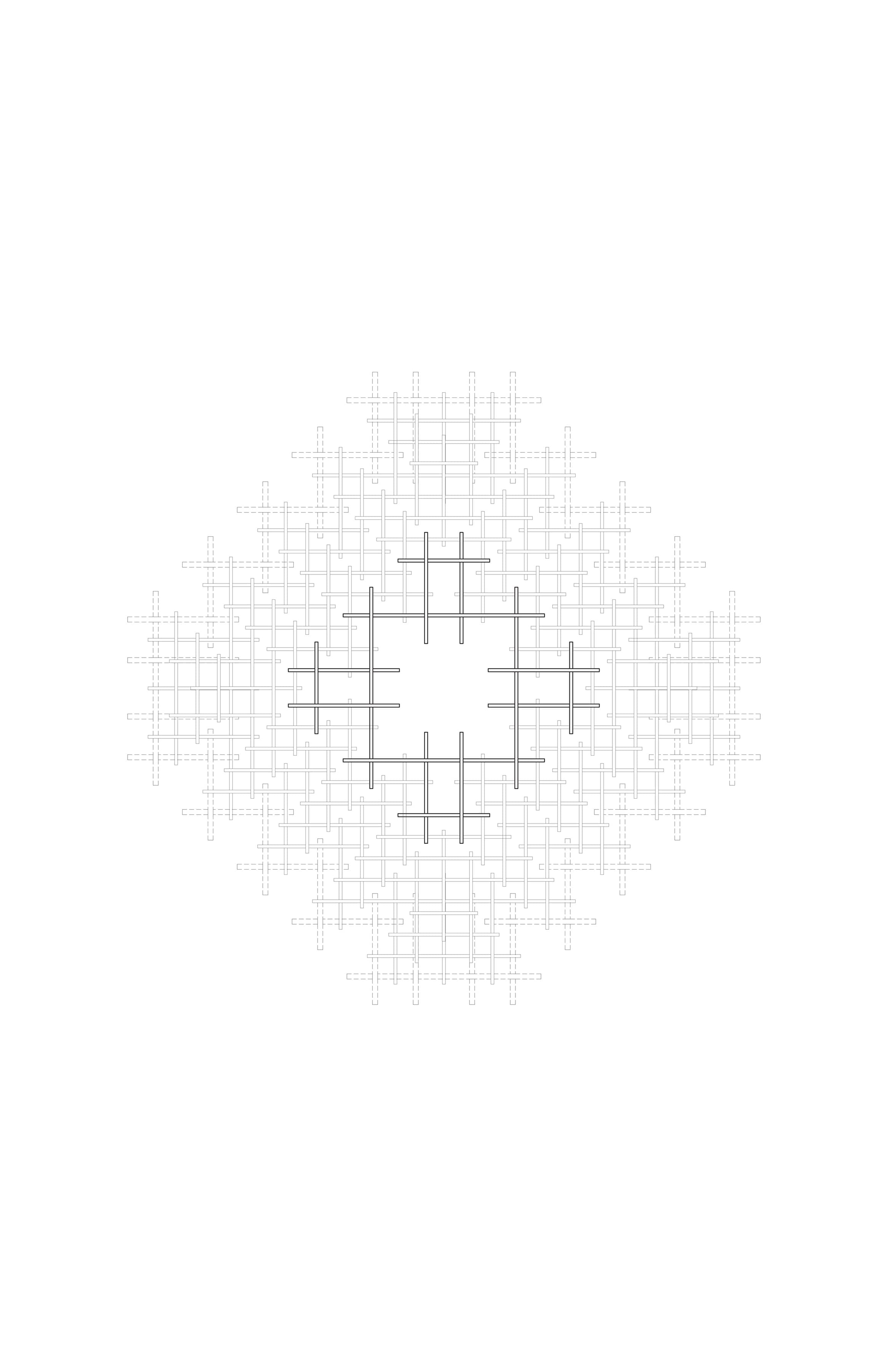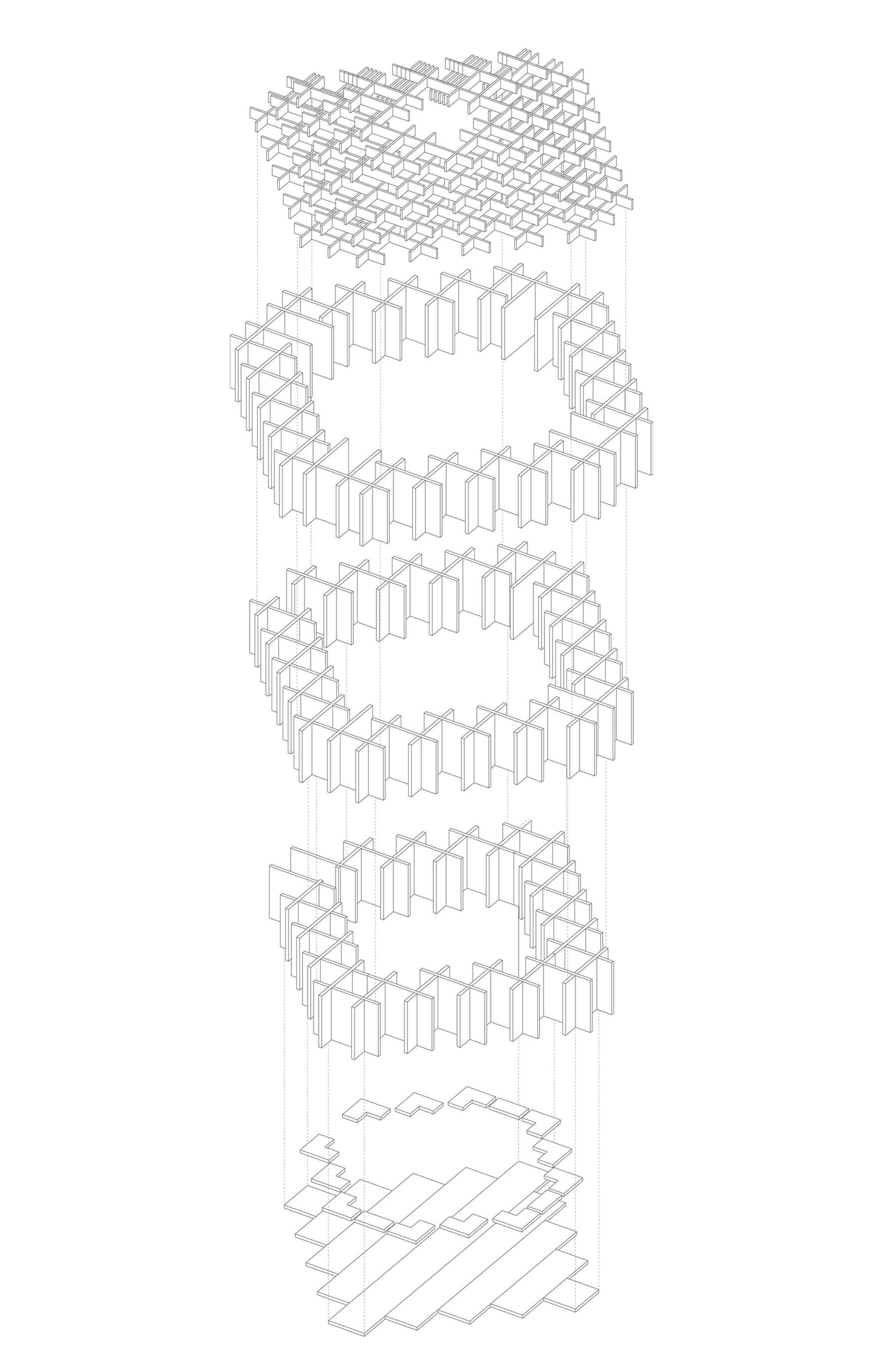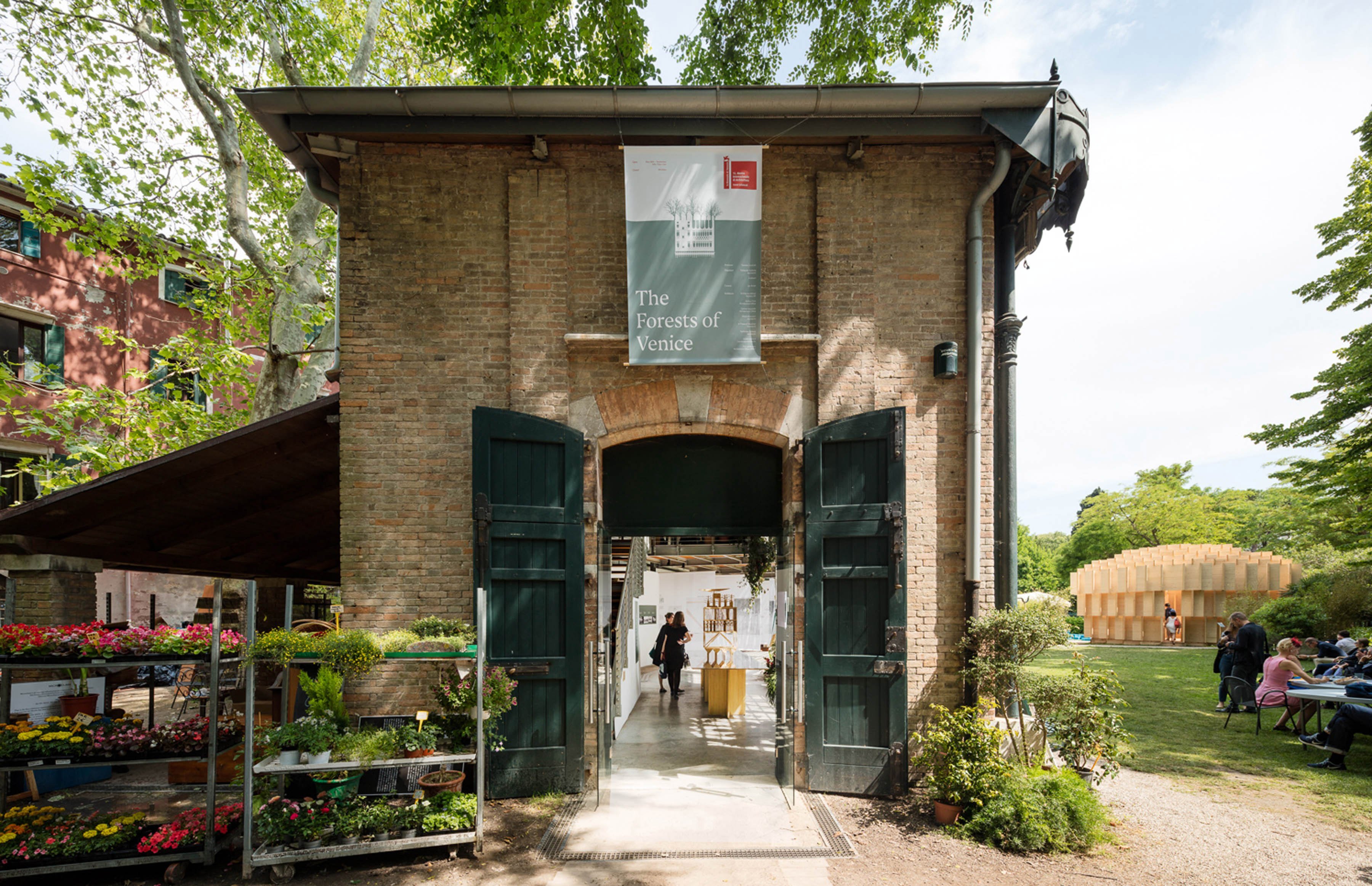 About the exhibition
The Forests of Venice is initiated, organised and produced by Kjellander Sjöberg together with Folkhem. The exhibition is promoted by the Swedish Institute and curated by Jan Åman. Support was offered by Swedish Wood, Sveaskog and Martinsons.
The exhibition examines the theme of Reporting from the Front through the lens of the architect, exploring the struggle of improving the quality of life worldwide.
(Collateral Event of the 15th International Architecture Exhibition – La Biennale di Venezia.)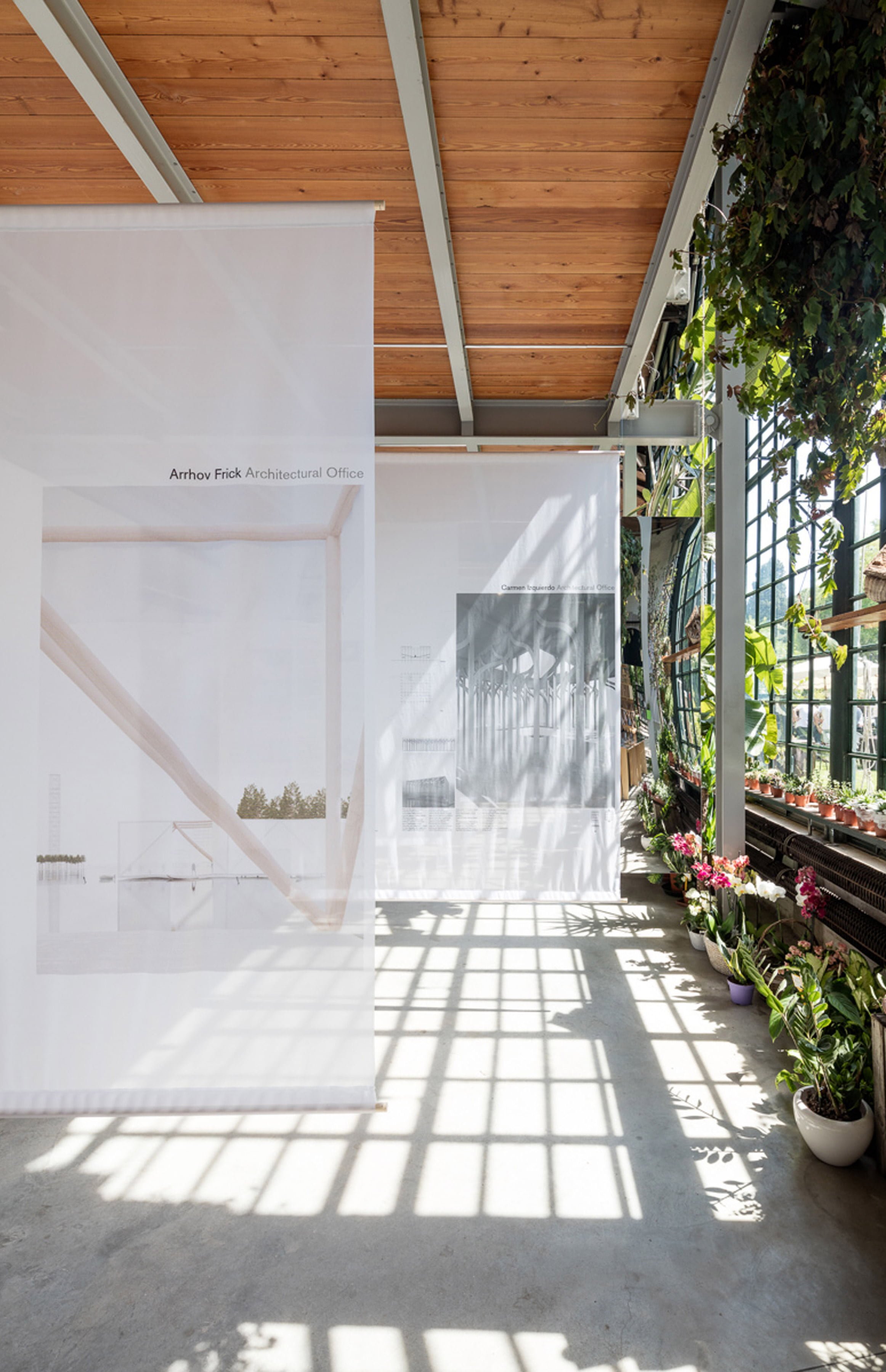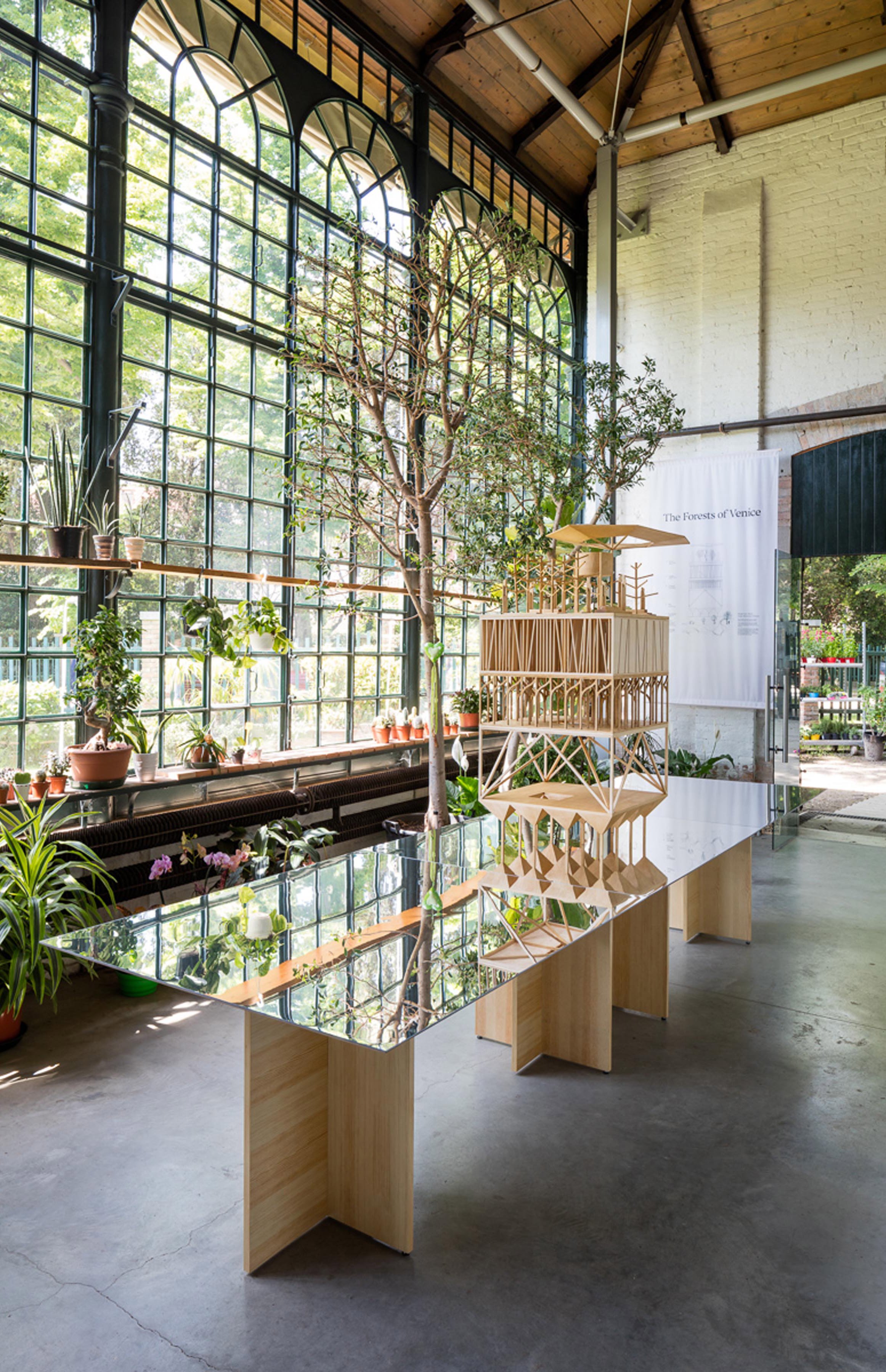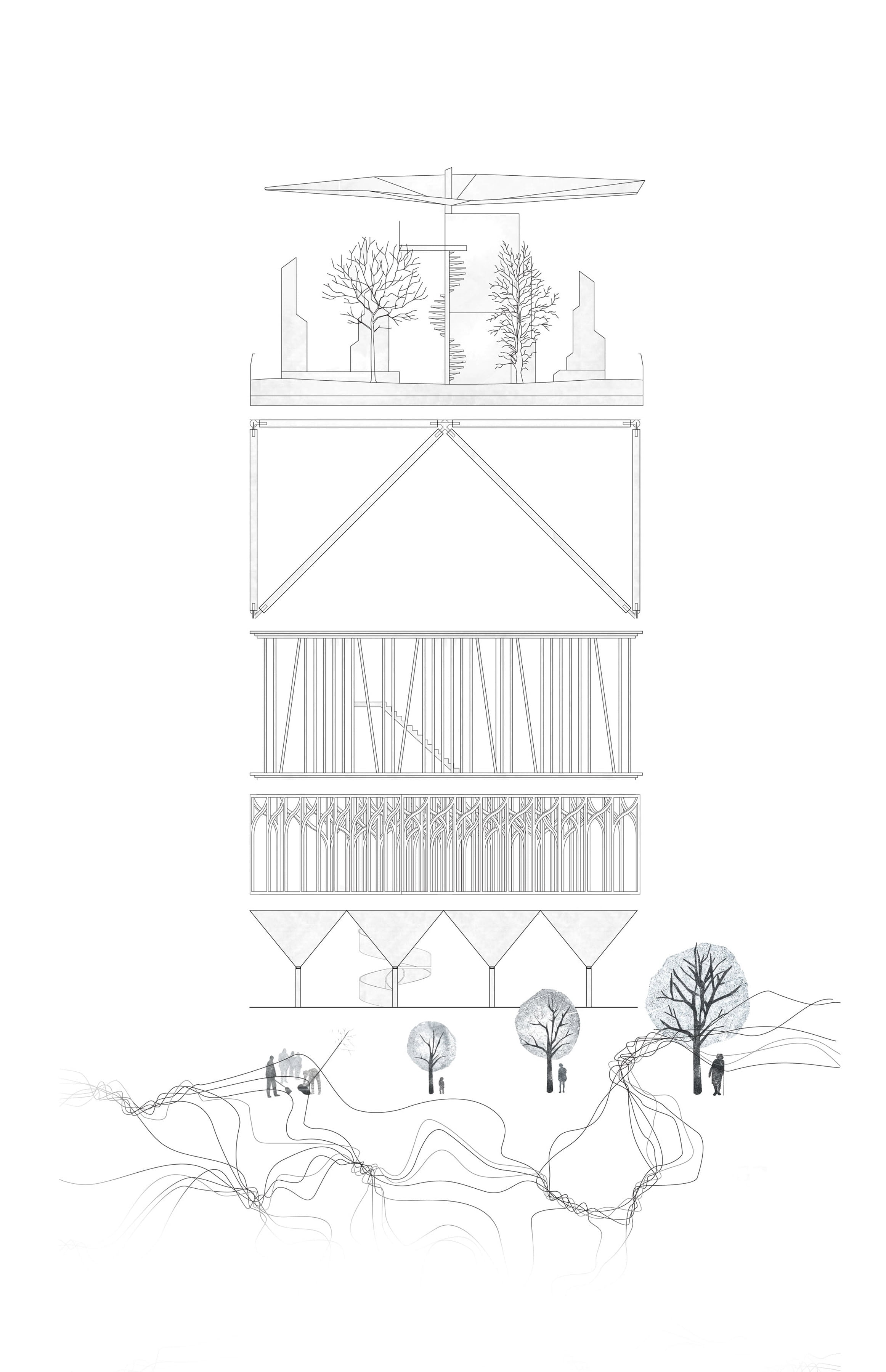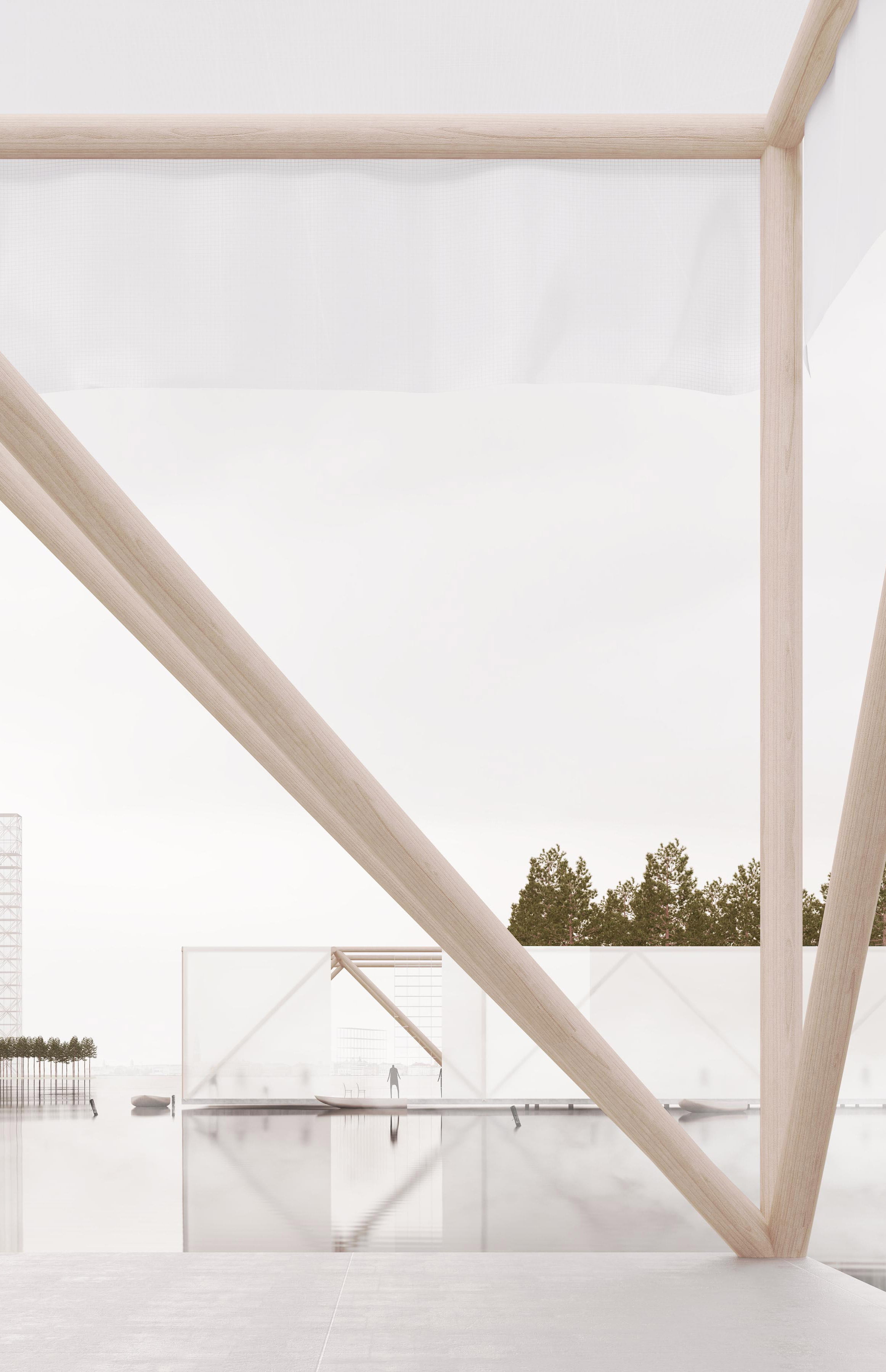 Seven exhibitors
The Forests of Venice extends inside the greenhouse where classical Venetian architectural and urban elements are interpreted and translated into new strategies for our time, using wood as the driving material of investigation. Exhibiting architects: Architects without Borders Sweden, Arrhov Frick, DinellJohansson, Horn.Uggla, In Praise of Shadows, Carmen Izquierdo and Urbio.