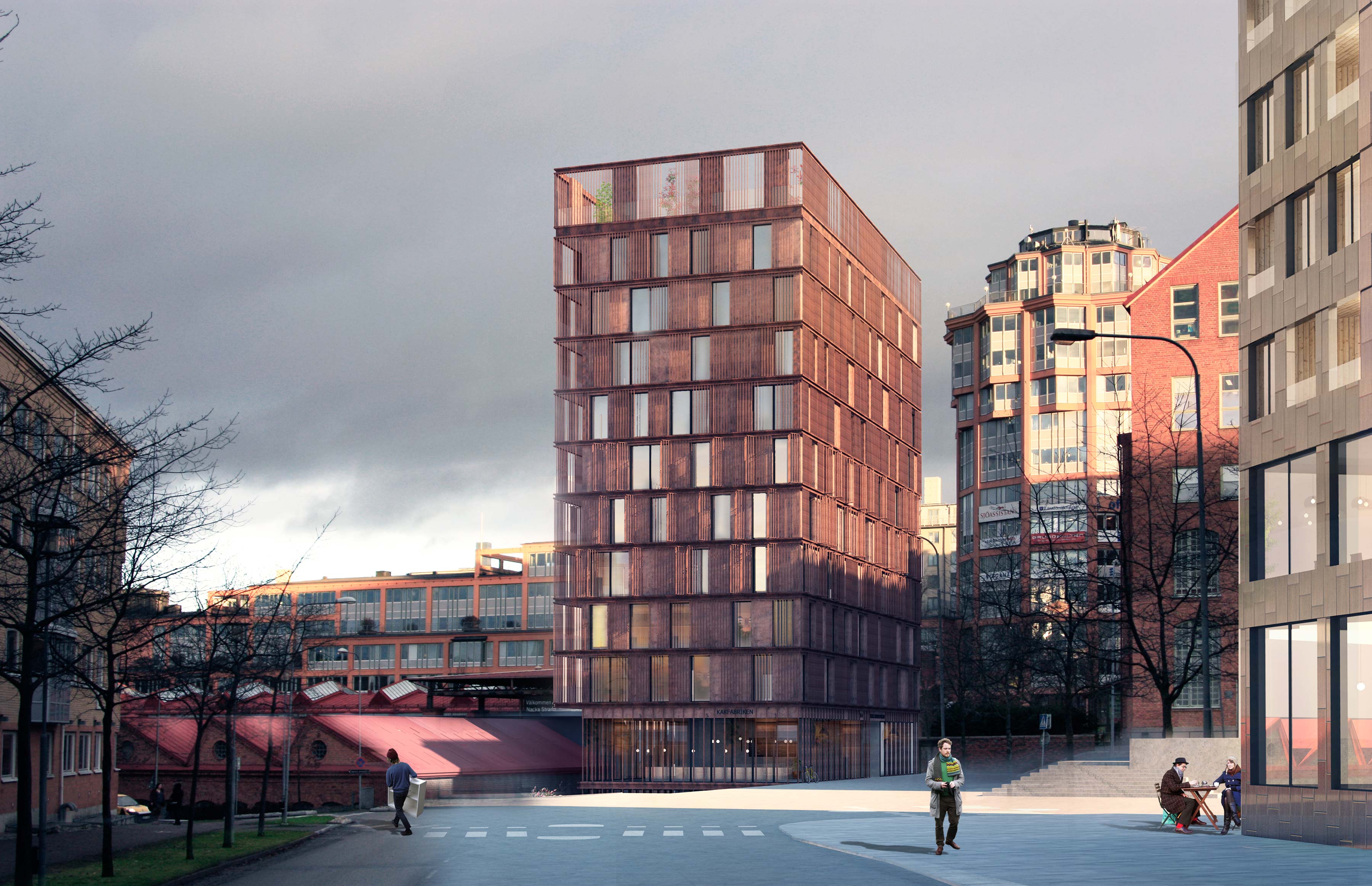 Automobilfabriken
The Nacka Strand area is currently undergoing a transformation from a working and industrial area to a diverse urban neighbourhood with new housing and businesses. Nacka Strand is a historically significant area where several eras converge, creating a varied and dynamic whole. Kjellander Sjöberg is designing a freestanding building by the district's point of entry.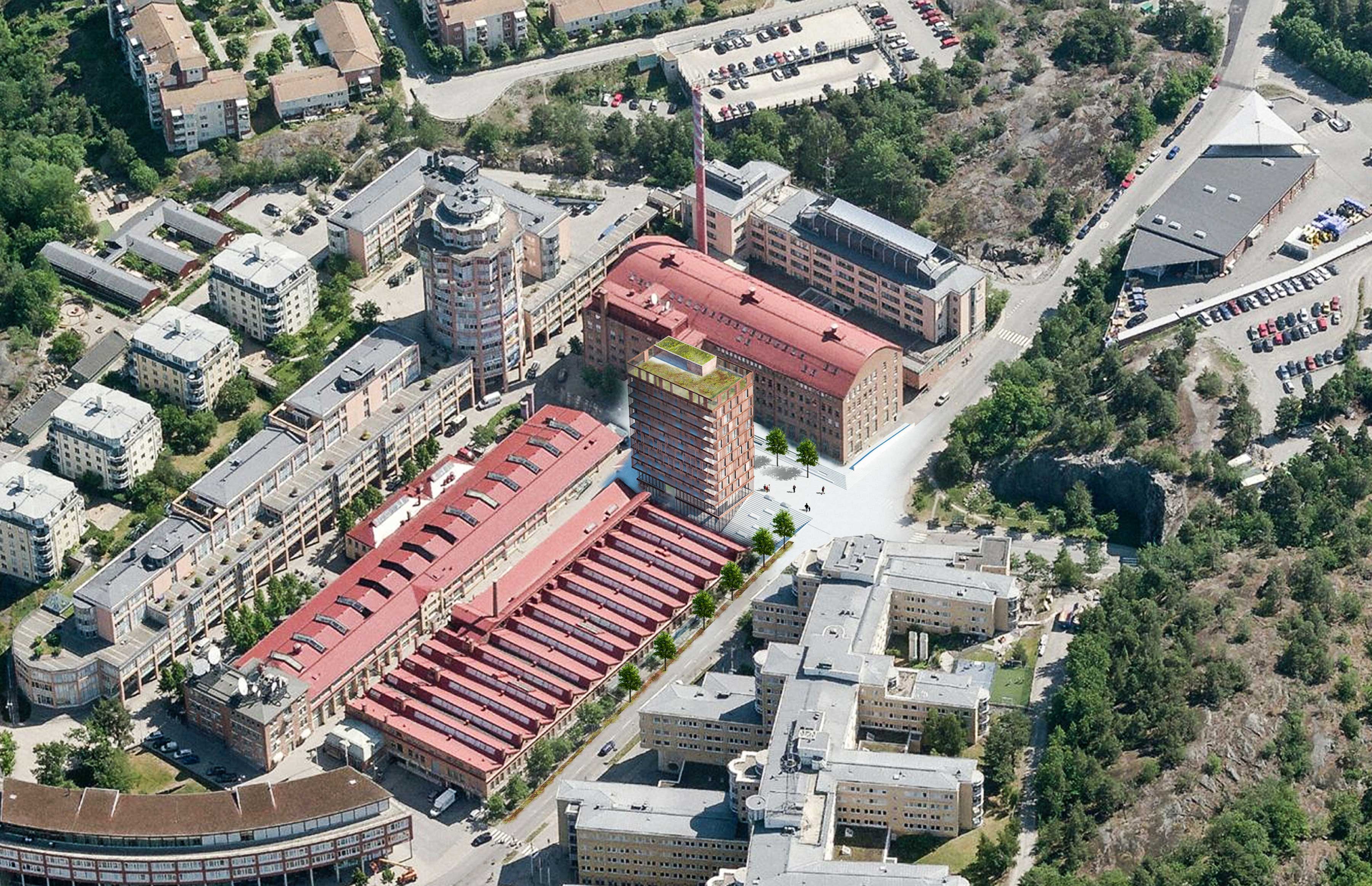 An industrial heritage
The proposed design is tailored to interact with the existing built context and the site's strategic location. The proposal relates to the industrial heritage and existing architecture, while introducing a contemporary approach of placemaking that defines a new identity for the neighbourhood.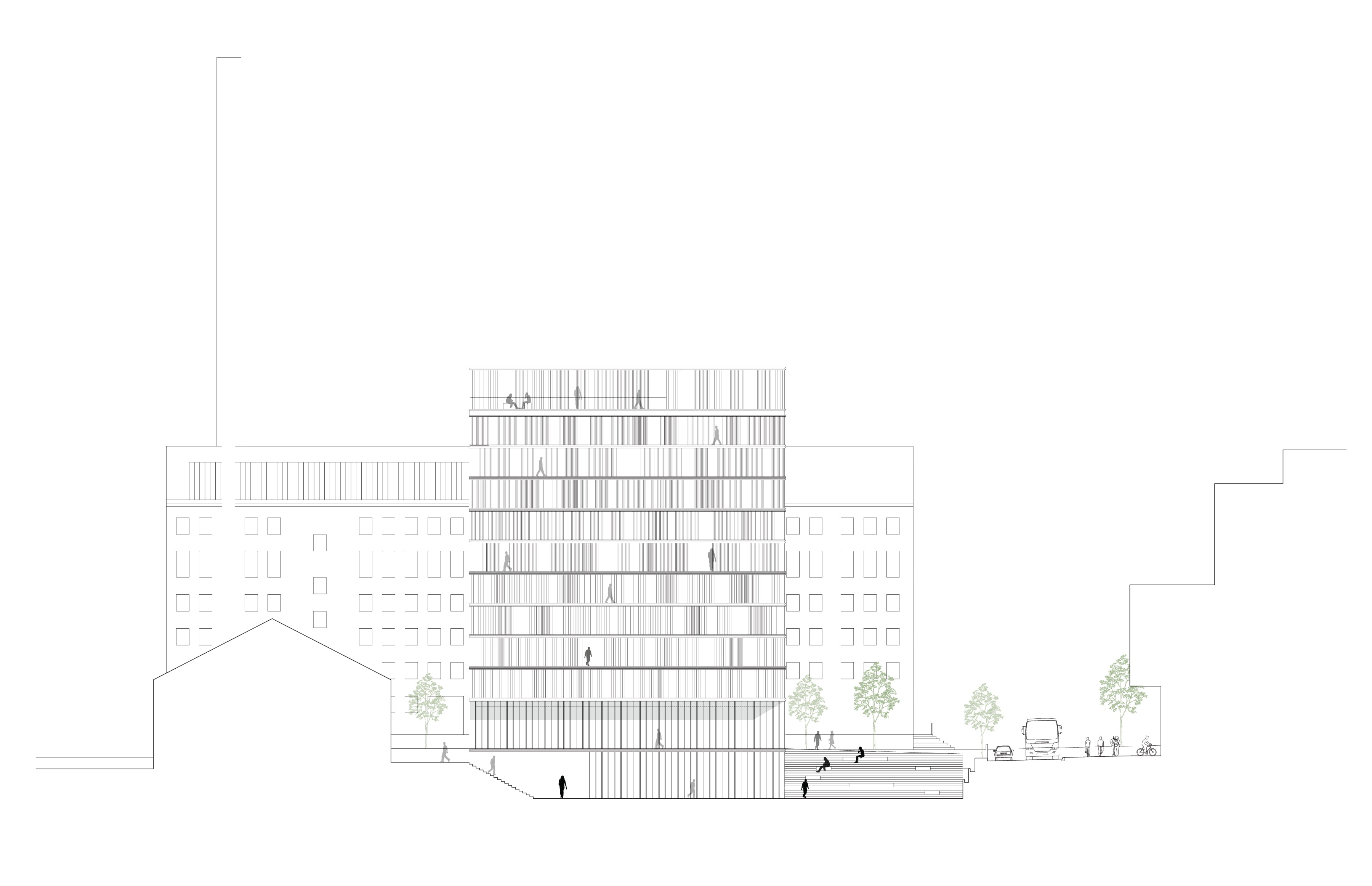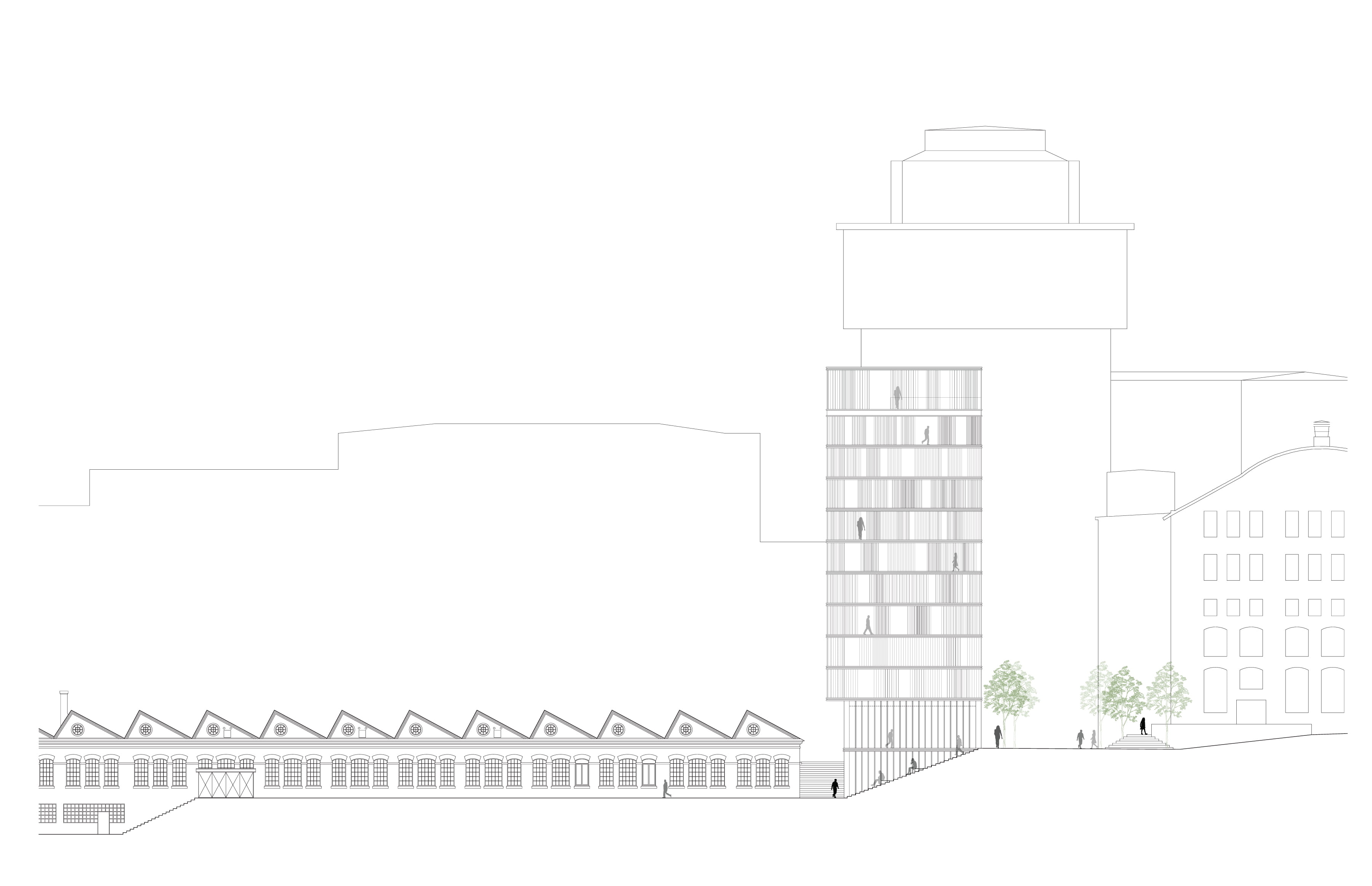 Automobilfabriken
Automobilfabriken comprises 36 apartments and is adjacent to the Nacka Strand Fair, located in the former industrial hall of J. V. Svenson Automobilfabrik from the early 20th century. The building has a varied design, relating both to the existing context, solid brick walls, and expresses at the same time a great degree of lightness and transparency. The rastered façade in COR-TEN steel both articulates the building as a monolith with longitudinal balconies but also as an open and ever-evolving building, where the interior activity gives expression to the building's exterior.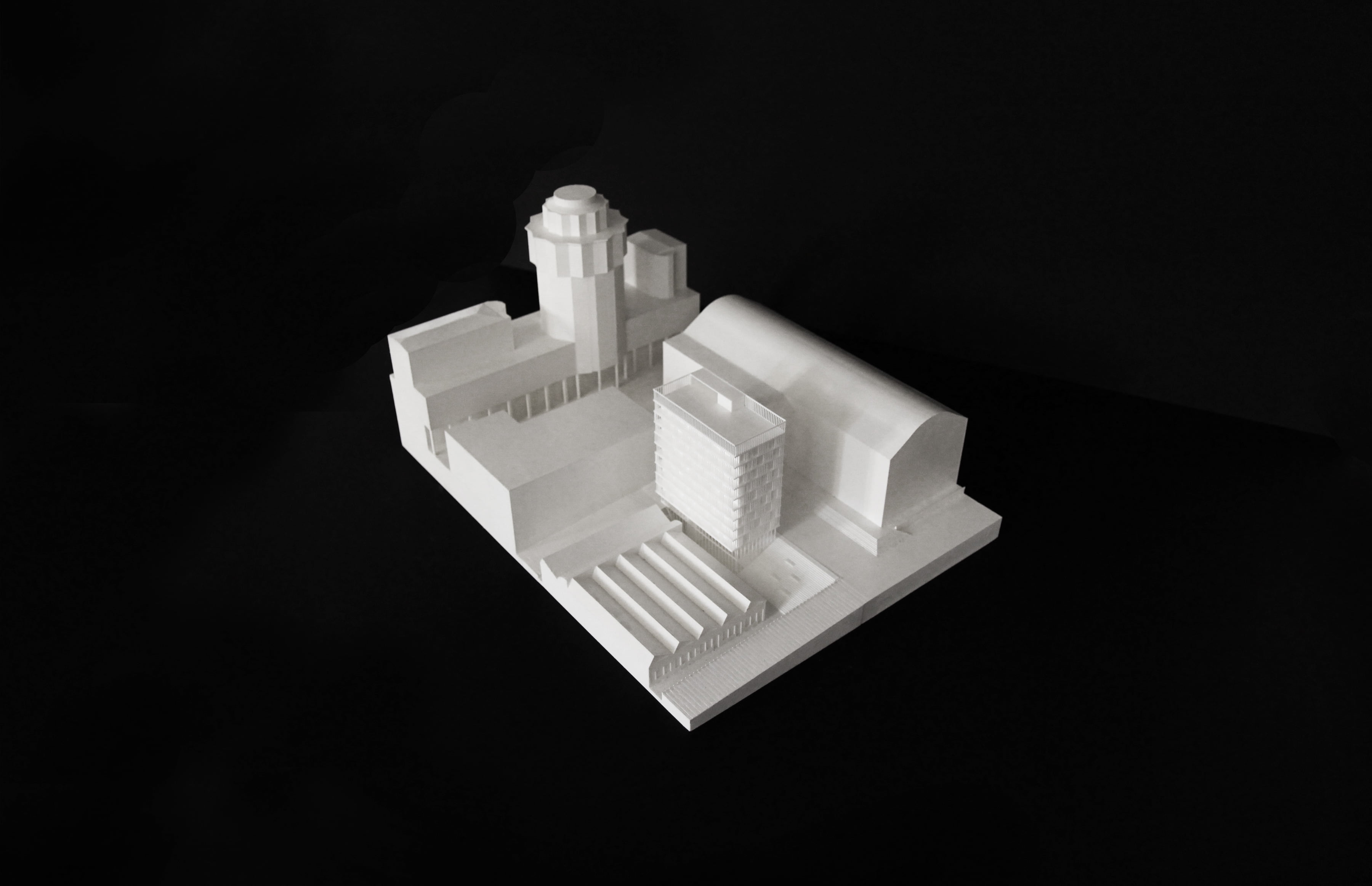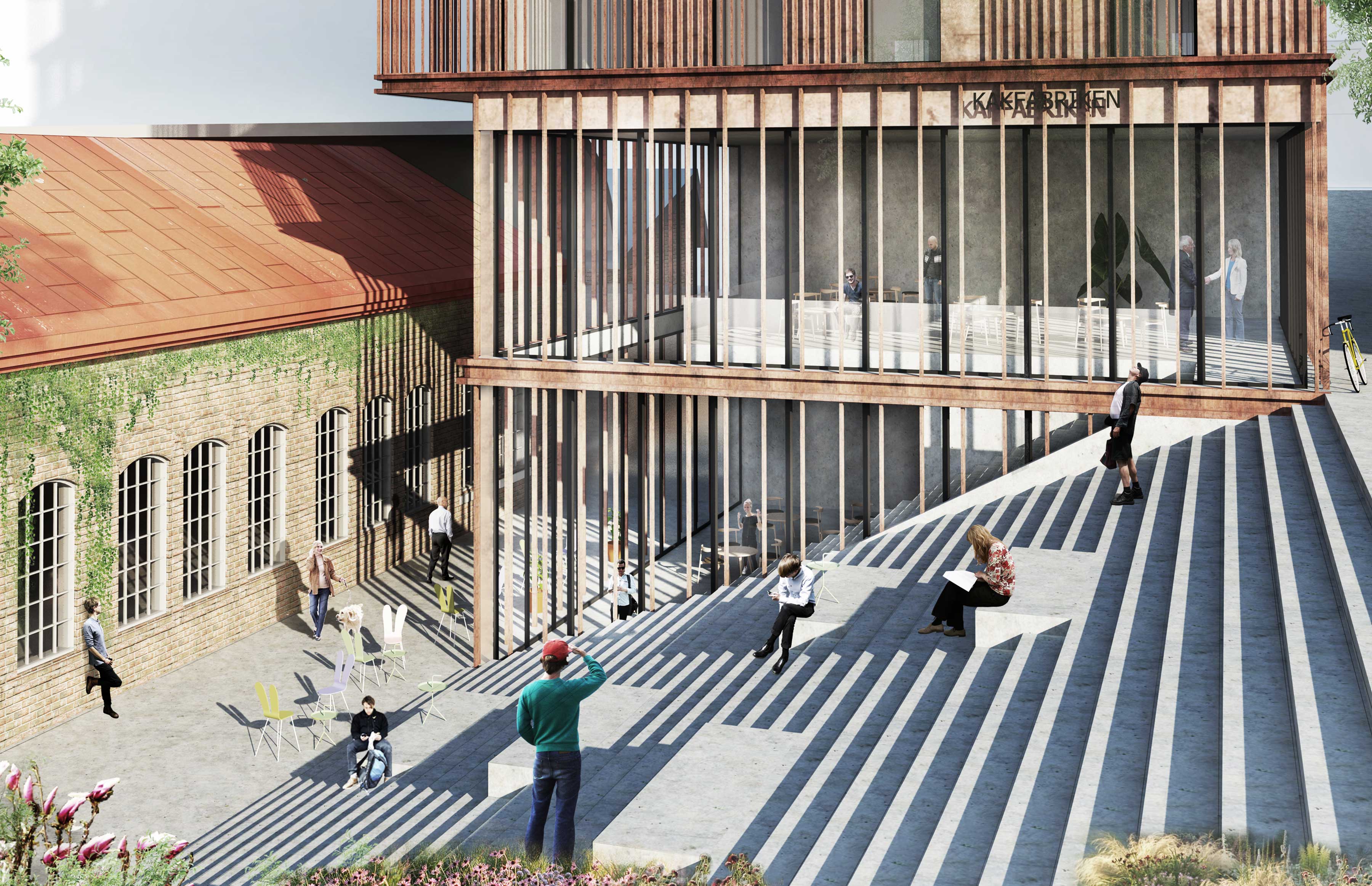 A stepping public square
The space between the buildings is designed as a new stepping public space, where public programmes can expand out from the ground floor and inhabit the outdoor space. The Fair hall will receive an additional entrance and commercial units will be linked to the proposal's street level through the square. The amendment creates a new venue that adds life to the neighborhood and the surrounding area.