Maja Gräddnos
The residential block Maja Gräddnos is situated in the new urban development area Annedal, in the north of Stockholm. Maja Gräddnos is a diverse and unique block where people live and thrive. The project comprises commercial spaces and 84 housing units and is adjacent to two of the area's recreational parks and the main road, Dartanjangs gata.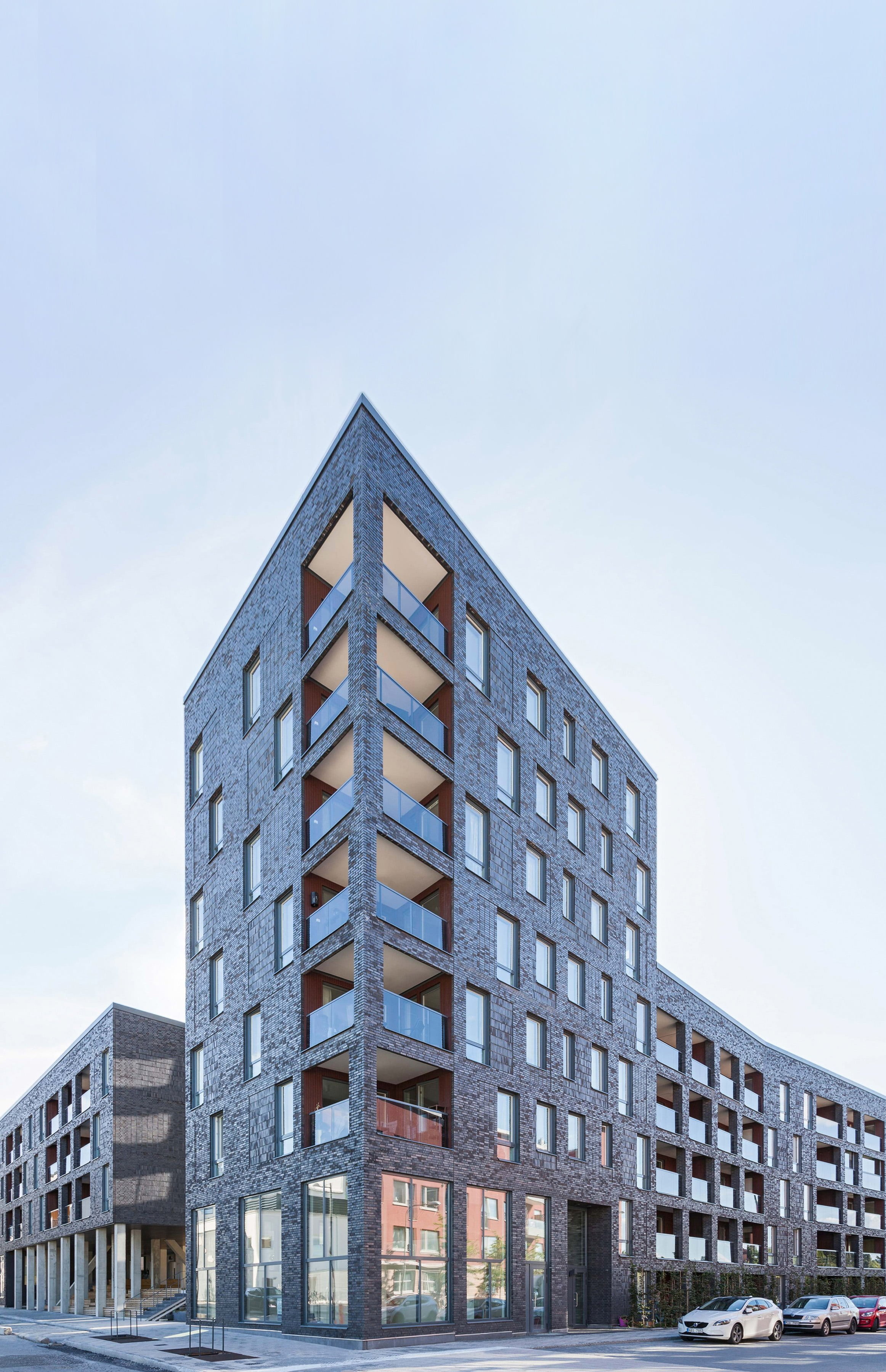 Dynamic volume with excellent residential qualities
Maja Gräddnos is a freestanding housing block, built around four stairwells, one in each corner, reaching three to five apartments per floor respectively. The block has a generous courtyard which opens up towards the areas main road and park. The building volume is relatively low with four stories, but rises to seven stories at two corner ends. These towers create a distinct contrast and a spiral-like motion to the entire configuration of the block. The building is further articulated on two angled sides with a convex-concave effect, strengthening the facade's expression and variation. The apartments vary in size and design and have dual aspect, offering good daylight conditions.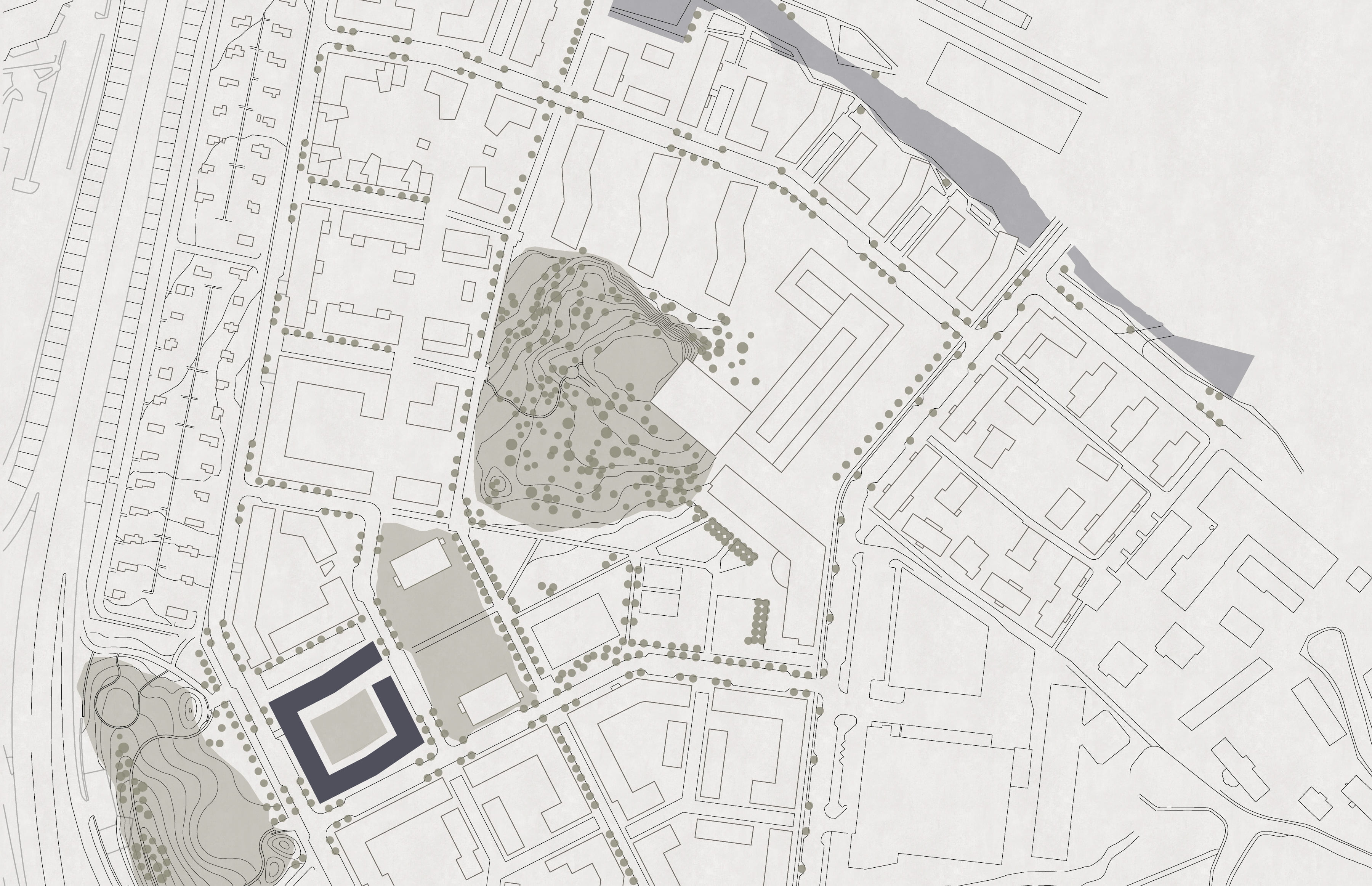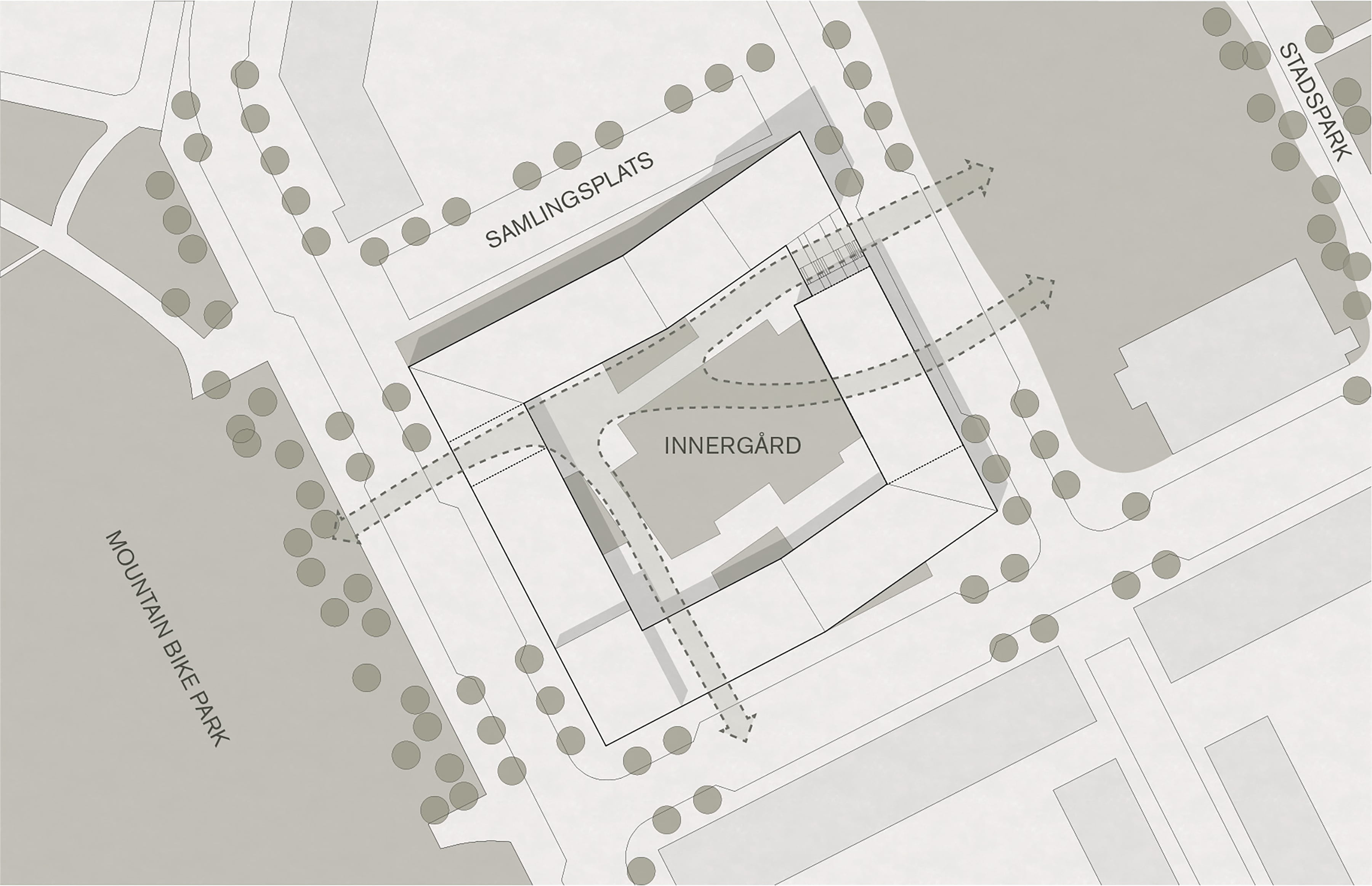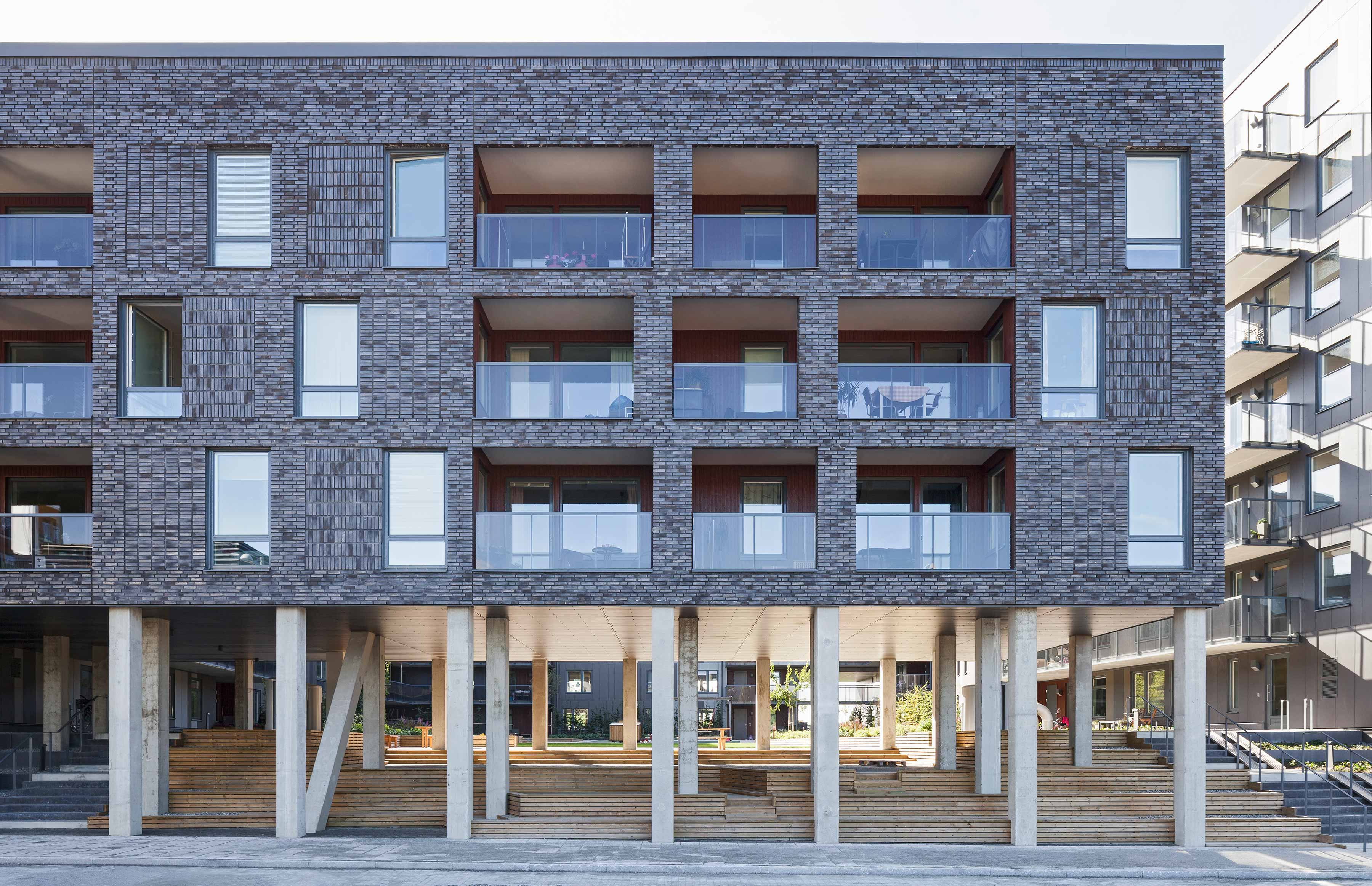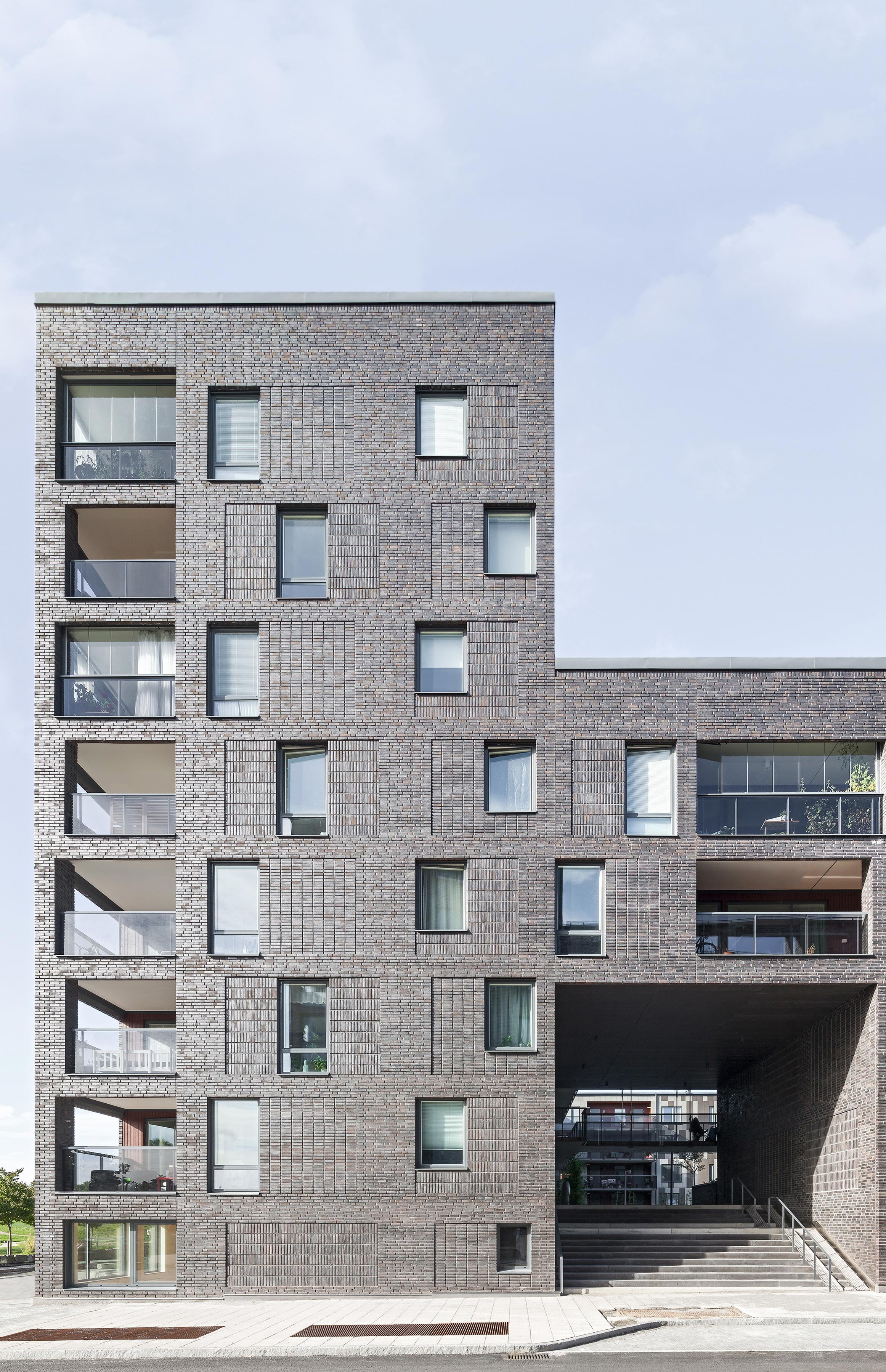 Spaces for meetings
The urban design strategy strives for creating variety in the surrounding urban spaces and streets, offering diverse qualities. The block is connected to its context through informal routes and entrances, including porticoes and stairs. Maja Gräddnos communicates with the adjacent street through several means; via its own green urban spaces, commercial facilities, stairs and intimate meeting spaces.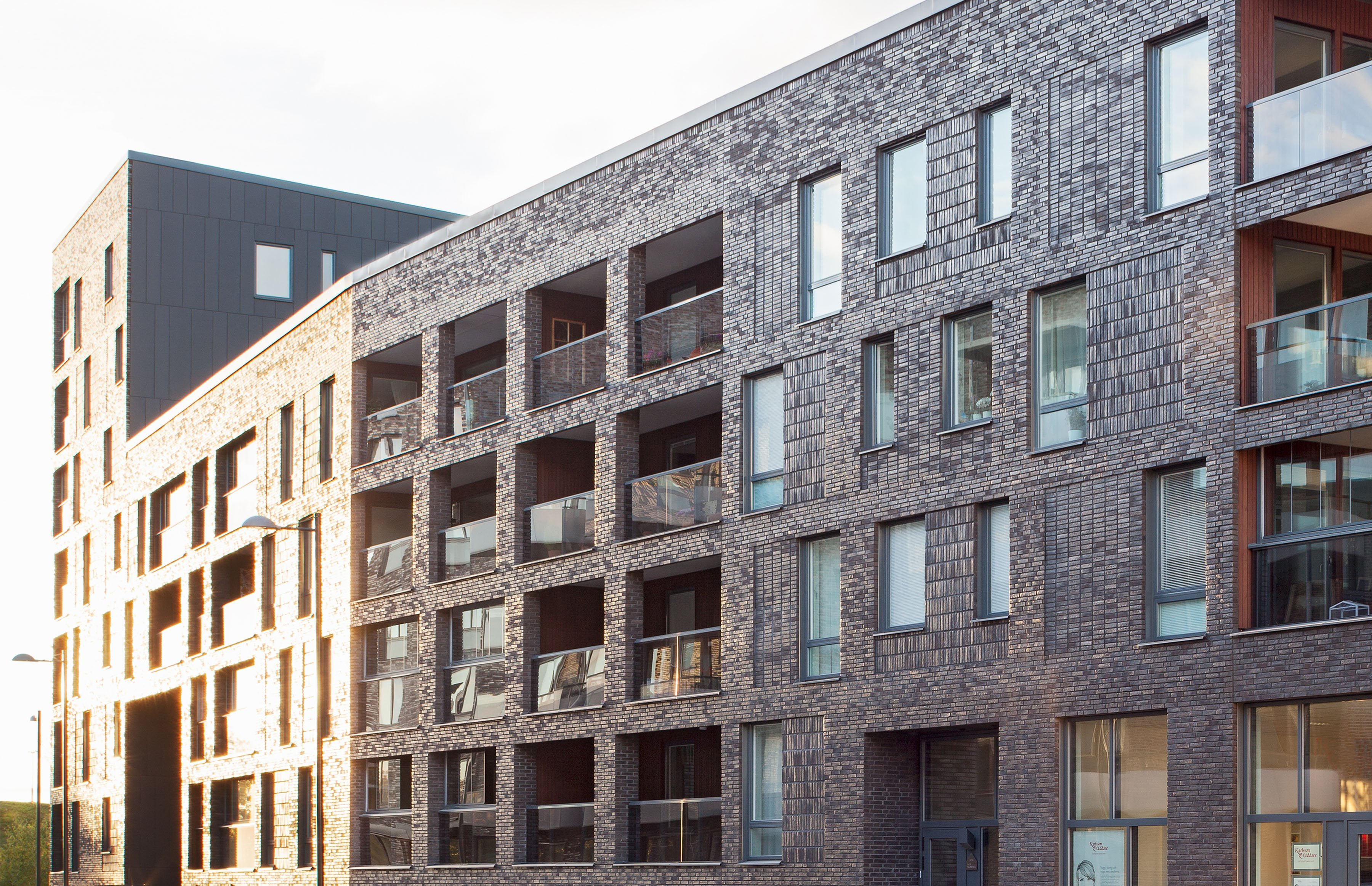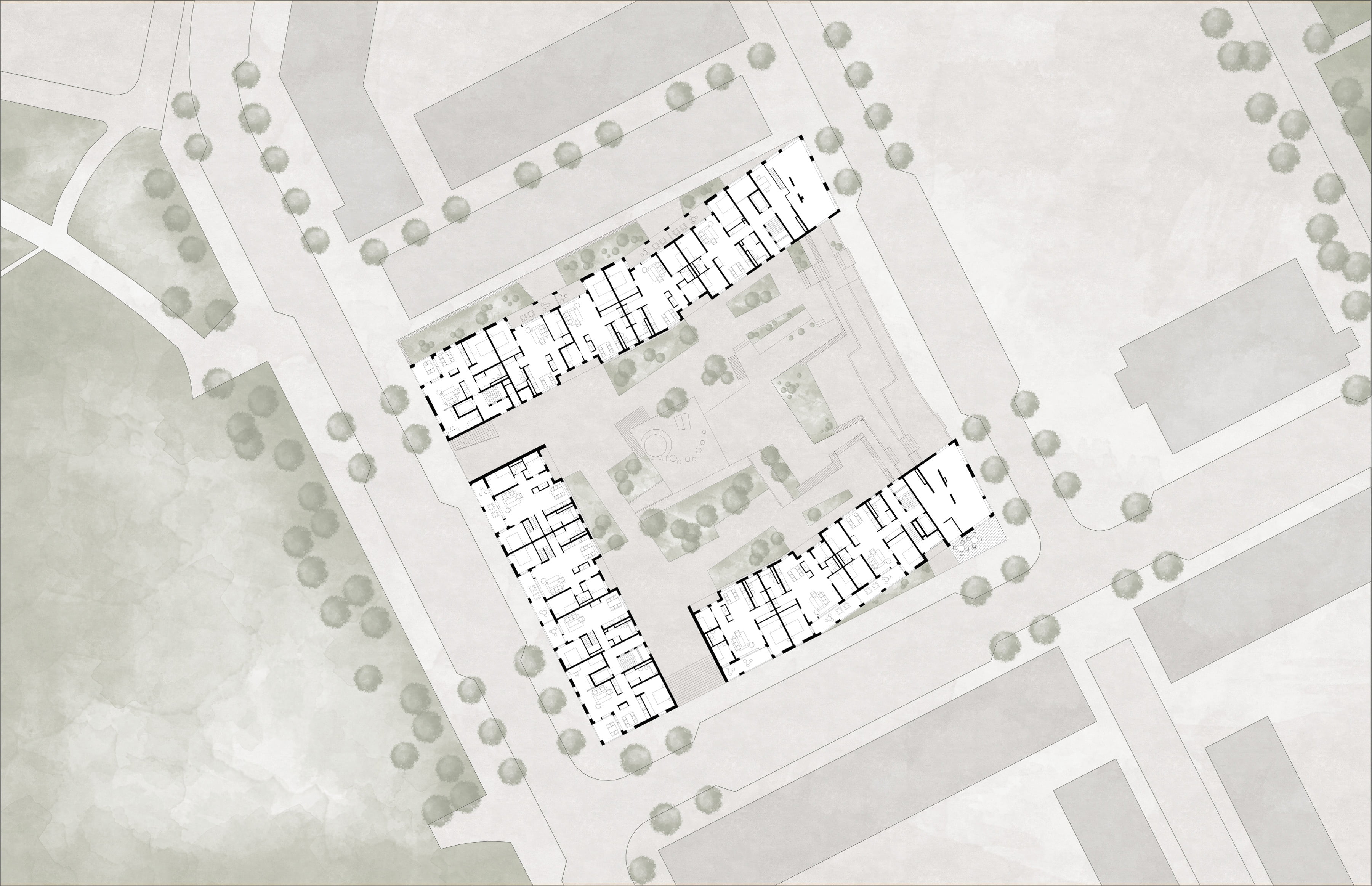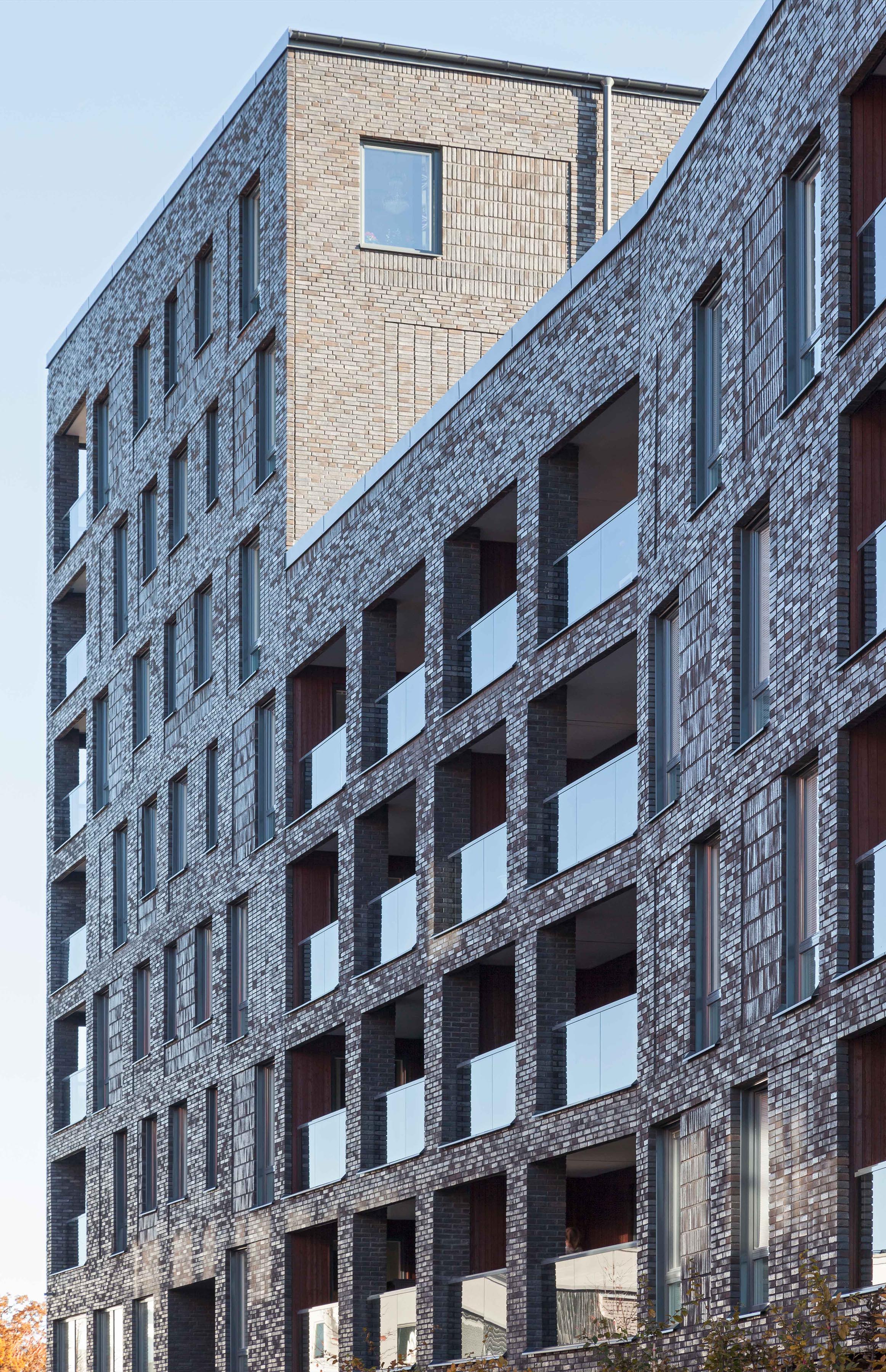 Diverse facades
The outer facade is clad with different shades of dark gray and dark brown brick. The facades create a seamless, continuous pattern, a fabric with inherent variations. The inside towards the courtyard is brighter and covered with facade panels of varying widths. It refers to the movement and rhythm of the street facades.