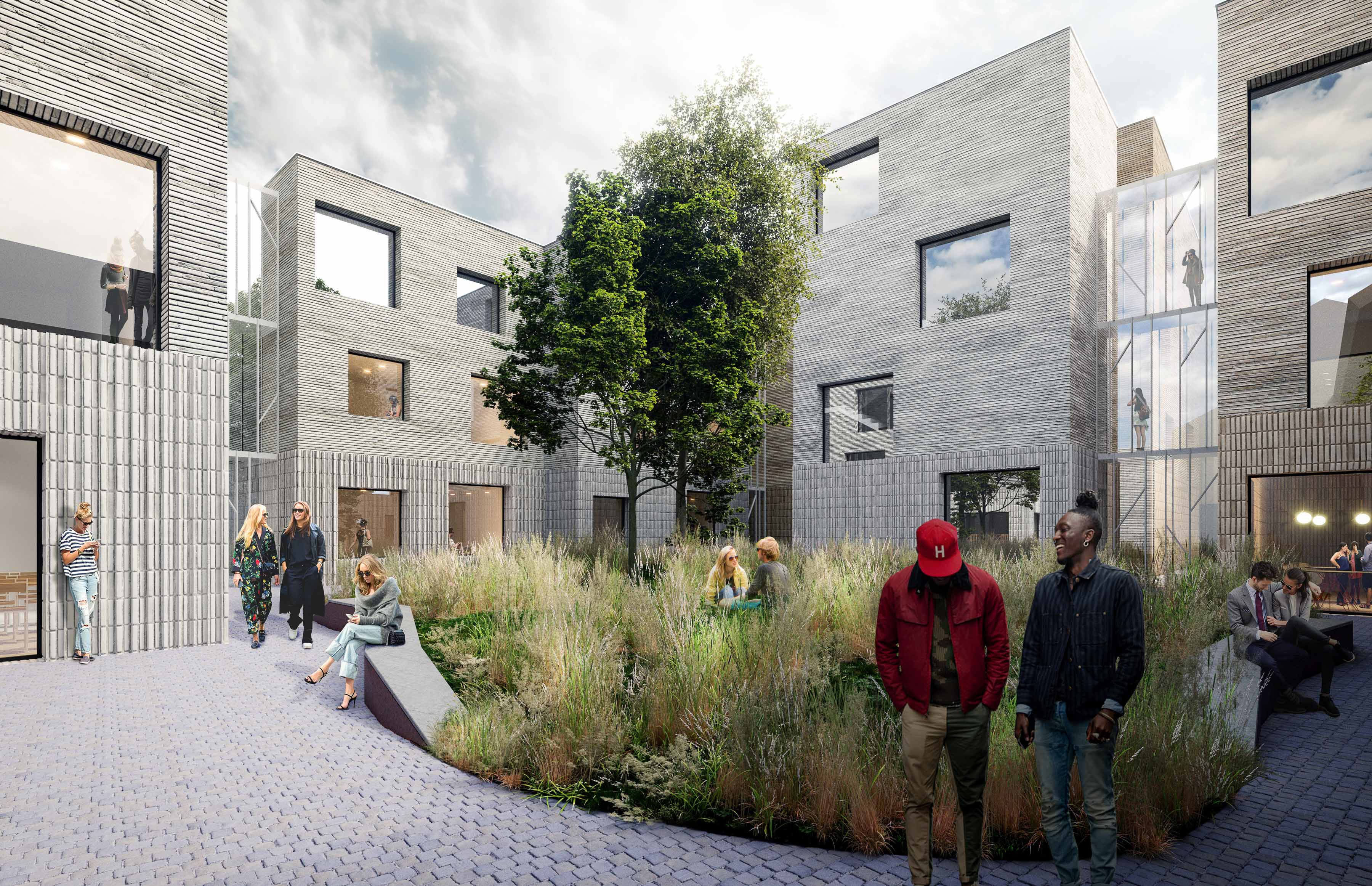 Campus Sköndal
Ersta Sköndal Bräcke University College is located in Stora Sköndal, southern Stockholm. The informal campus has evolved gradually over time in this green environment of rich cultural heritage along the shore of Drevviken. The college specializes in social work and health care, integrating education and research with opportunities for work training. Being a part of an ongoing urban development initiative, the aim is to expand the campus over a ten-year period.
The campus as a social meeting place
The starting point of the design was to create a series of spaces inducing casual encounters within the school's diverse users; providing an environment that enables people to meet in an informal setting. A wide range of functions is accommodated and tied together by a series of cubical volumes in various sizes. The intersecting walkways and passages form niches providing an informal structure of seating arrangements suitable for group work, individual studies, conversations and spontaneous events.
A contemporary campus where greenery and place-making create a unifying and social structure.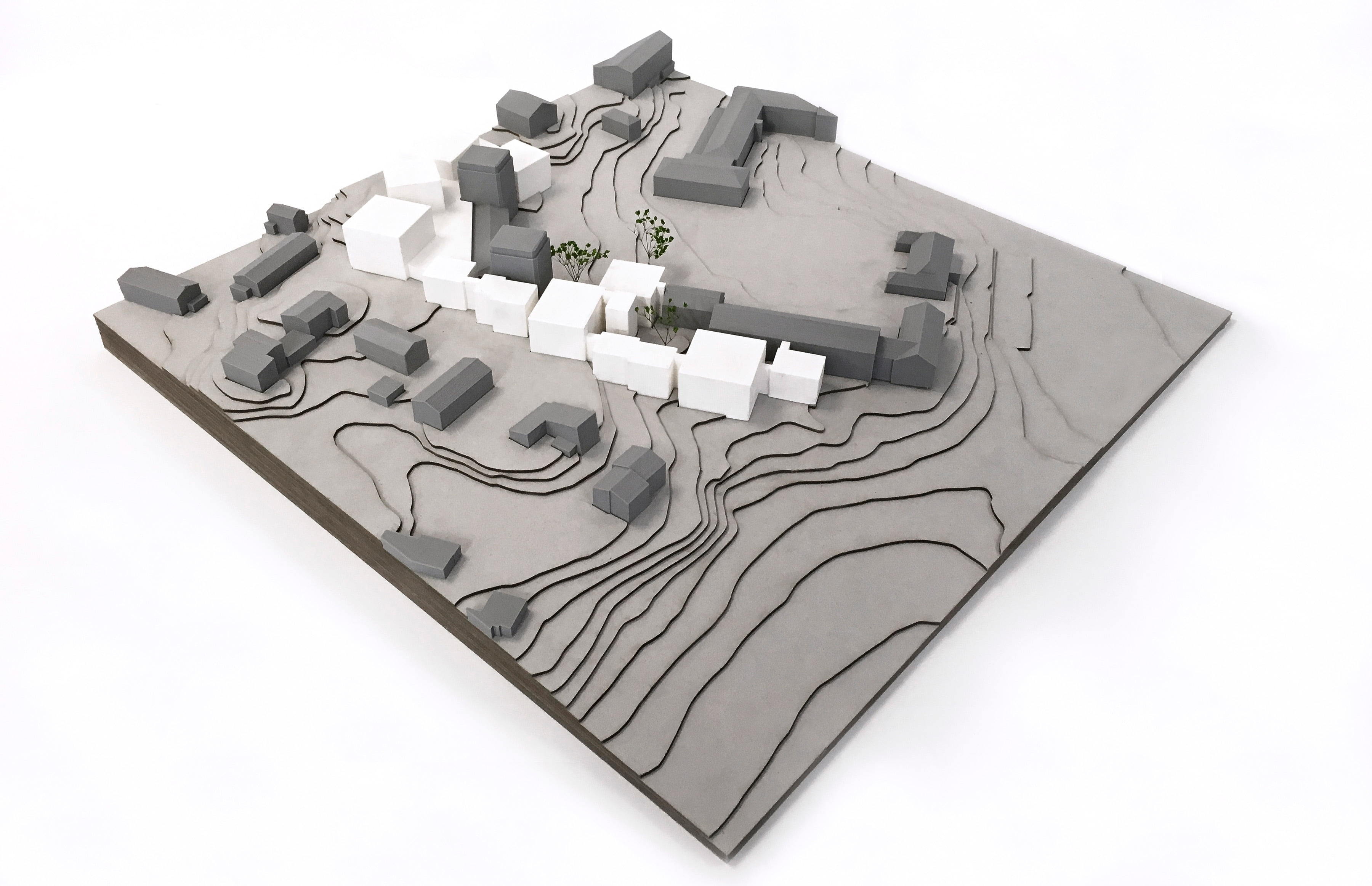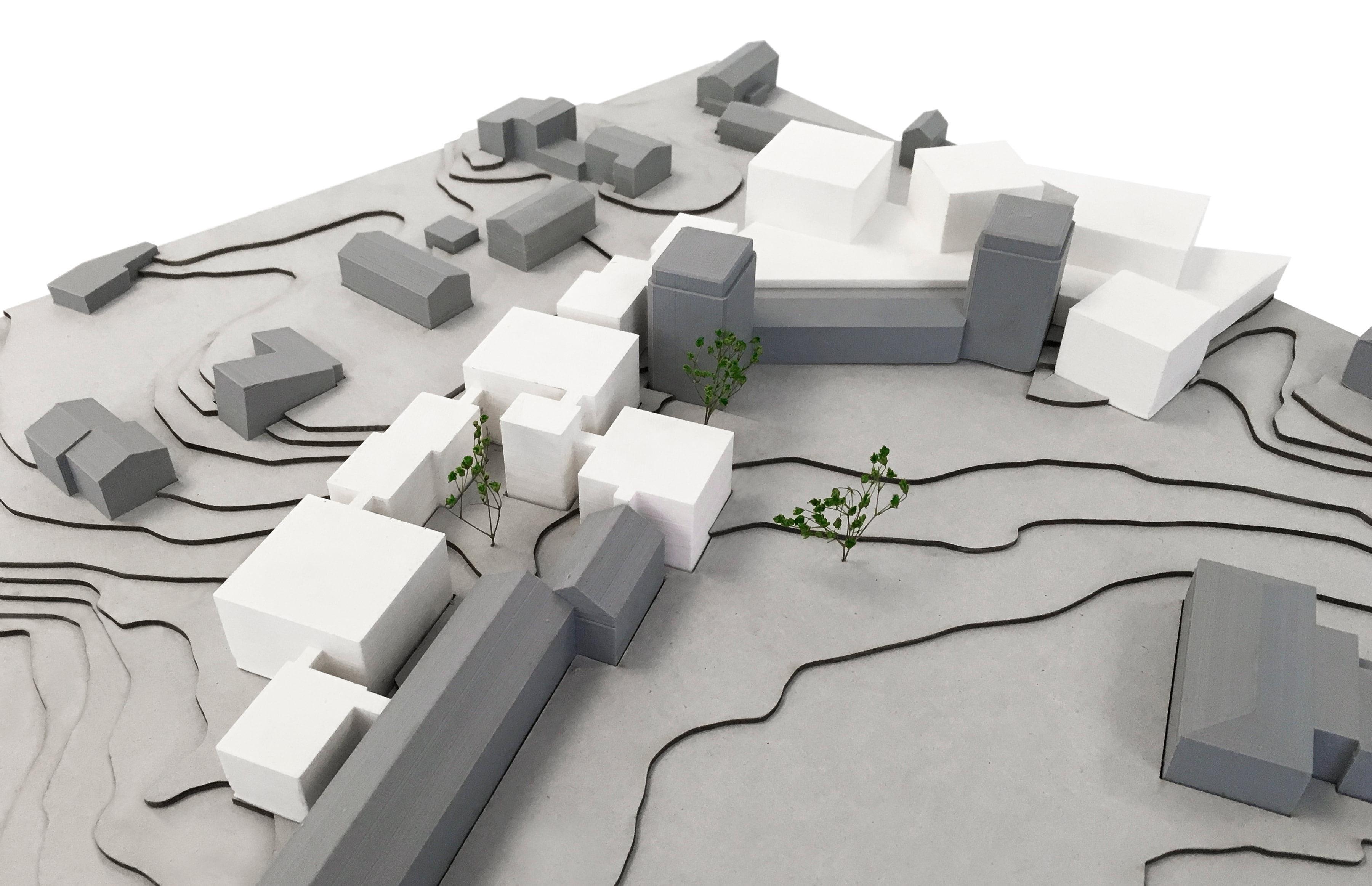 A movement through diverse spatial sequences
The new extension is organized around a circular movement pattern made of a sequence of indoor and outdoor spaces, interweaving the new buildings with the existing ones. The main entrance connects the common green directly to the inner courtyard as well as to the interior circulation around it. Glazed links offer views of the surrounding nature as well as selected glimpses of the interior.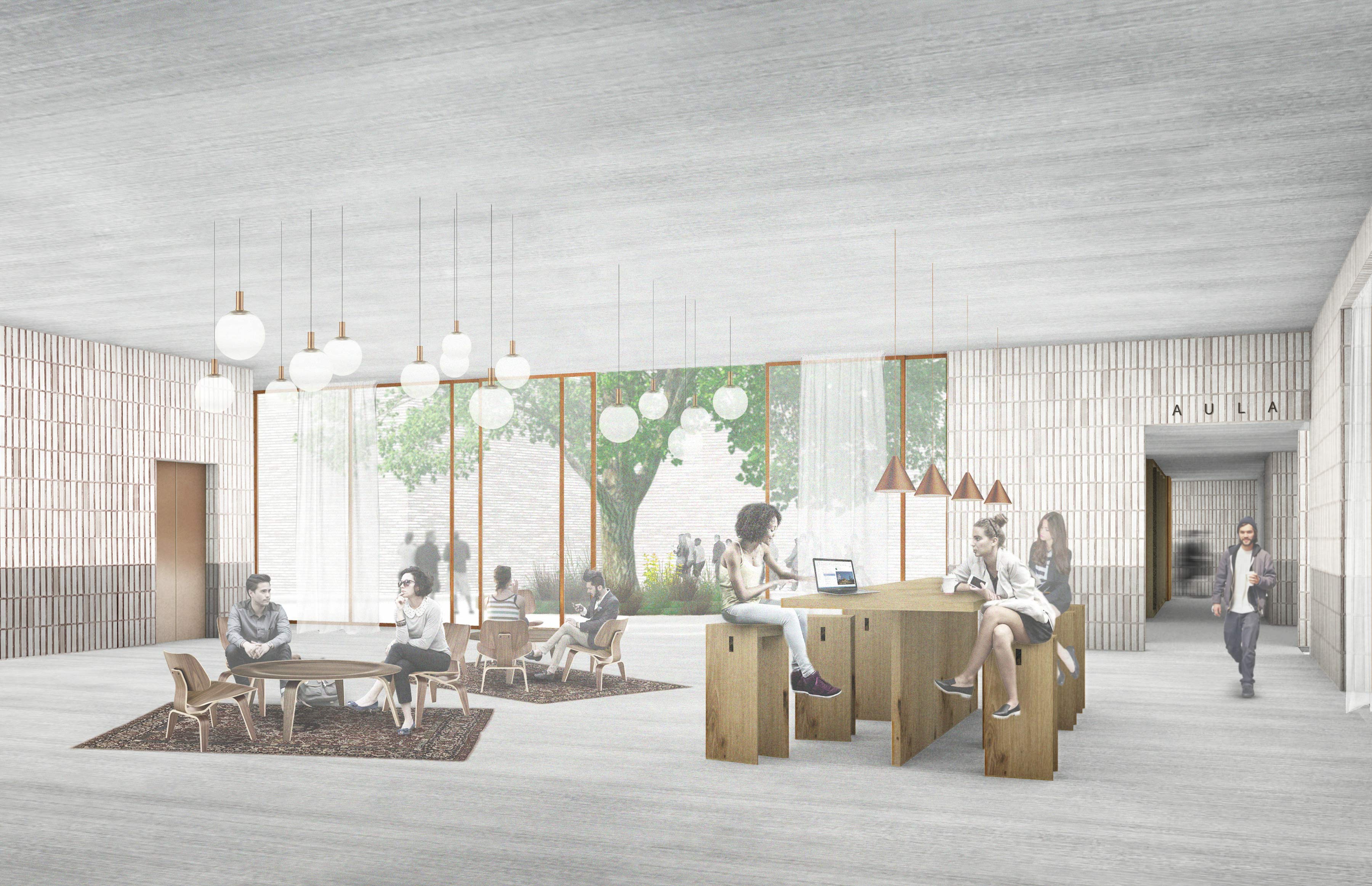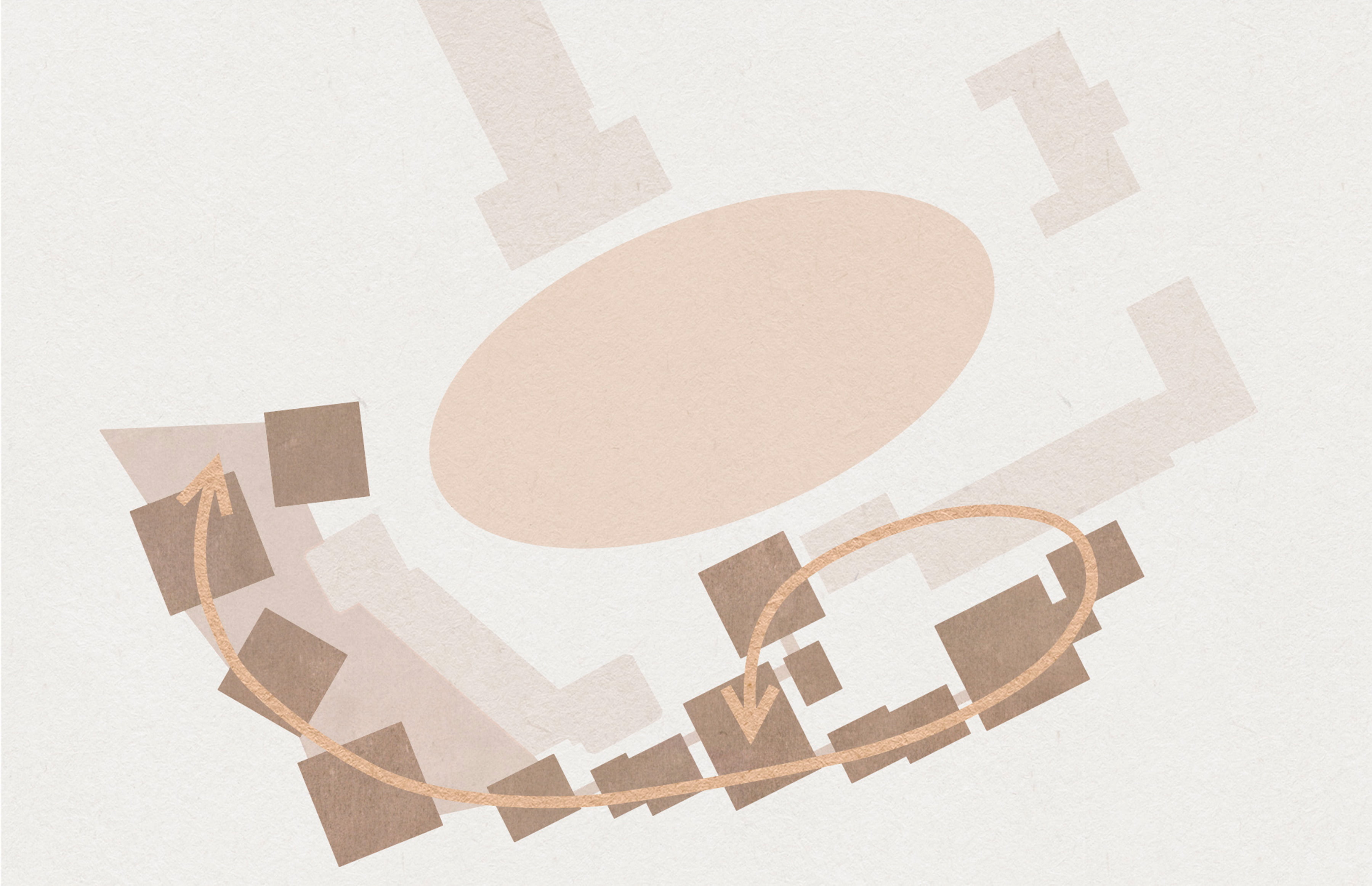 Where new meets old
Throughout different periods of the last century, Sköndal has developed a diverse motley character; comprising of both ecologically important natural formations and a historically significant and listed built environment. The design introduces a series of novel scales to this context, adding building volumes that contribute to the ongoing dialogue between old and new. The overall character will be a contemporary campus where greenery and placemaking create a unifying urban structure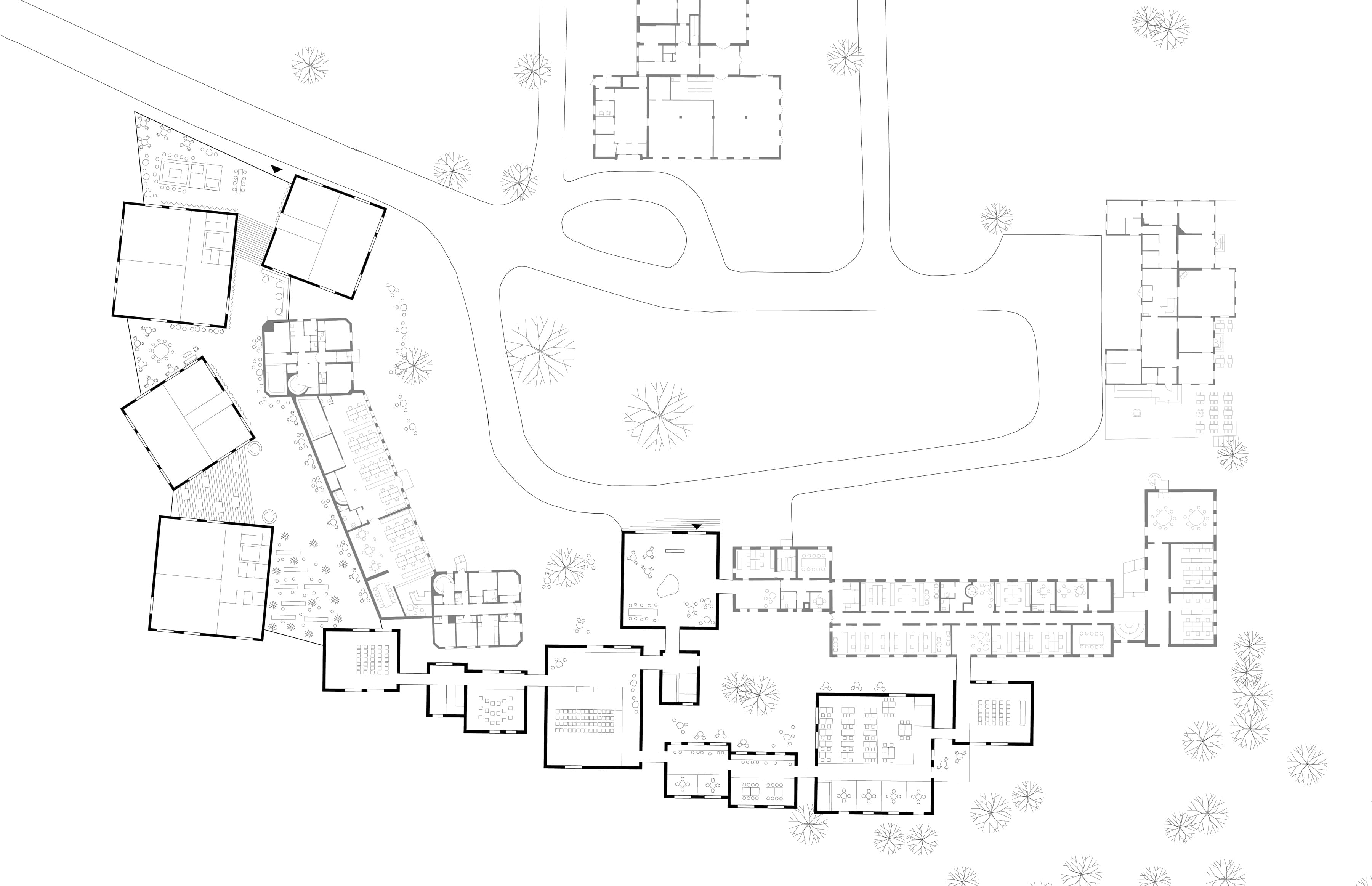 Flexibility and development over time
The proposal contains an intricate strategy to achieve the flexibility needed for a gradual development of the campus over time. The institution needs to be in full operation during all stages of the development. The plans also include an adjacent high school, possible to integrate with the campus as part of the future expansion.