Söderhov
The centrally located area around the former Söderstadion arena is evolving into a vibrant urban district – Söderhov – becoming an integrated part of the ongoing, coherent urban development of the Globe Arena, the Slakthus area and the district of Johanneshov. Following a successful open competition, Kjellander Sjöberg and White in a team with the developers Wallenstam, Åke Sundvall and Castellum have won the commission to realize the project. The proposal contains approximately 800 new apartments, 10 000 sq m of workplaces, amenities, services, sport facilities and new active spaces with streets and parks.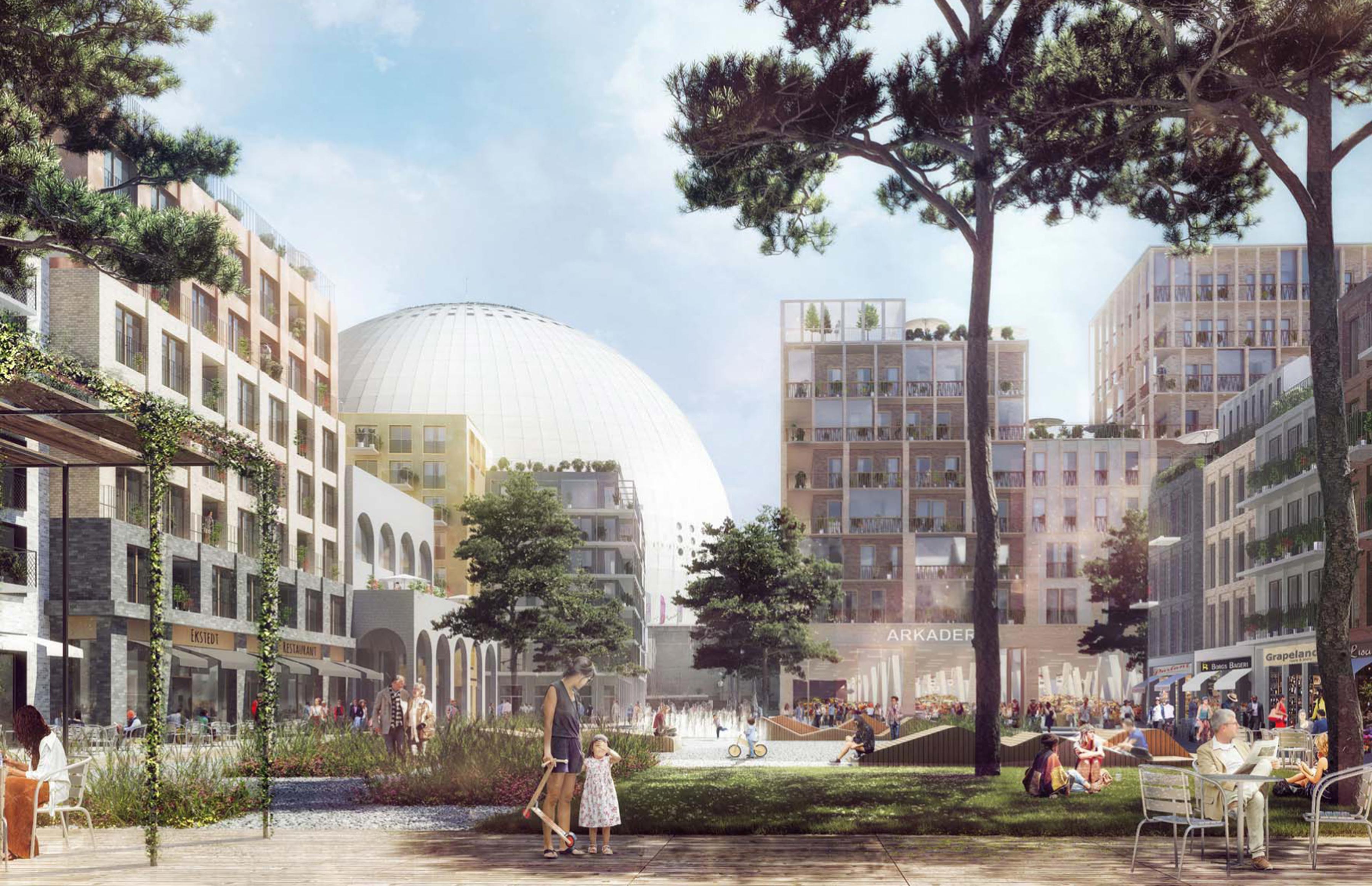 A varied and vibrant urban district with local, relaxed and permissive character.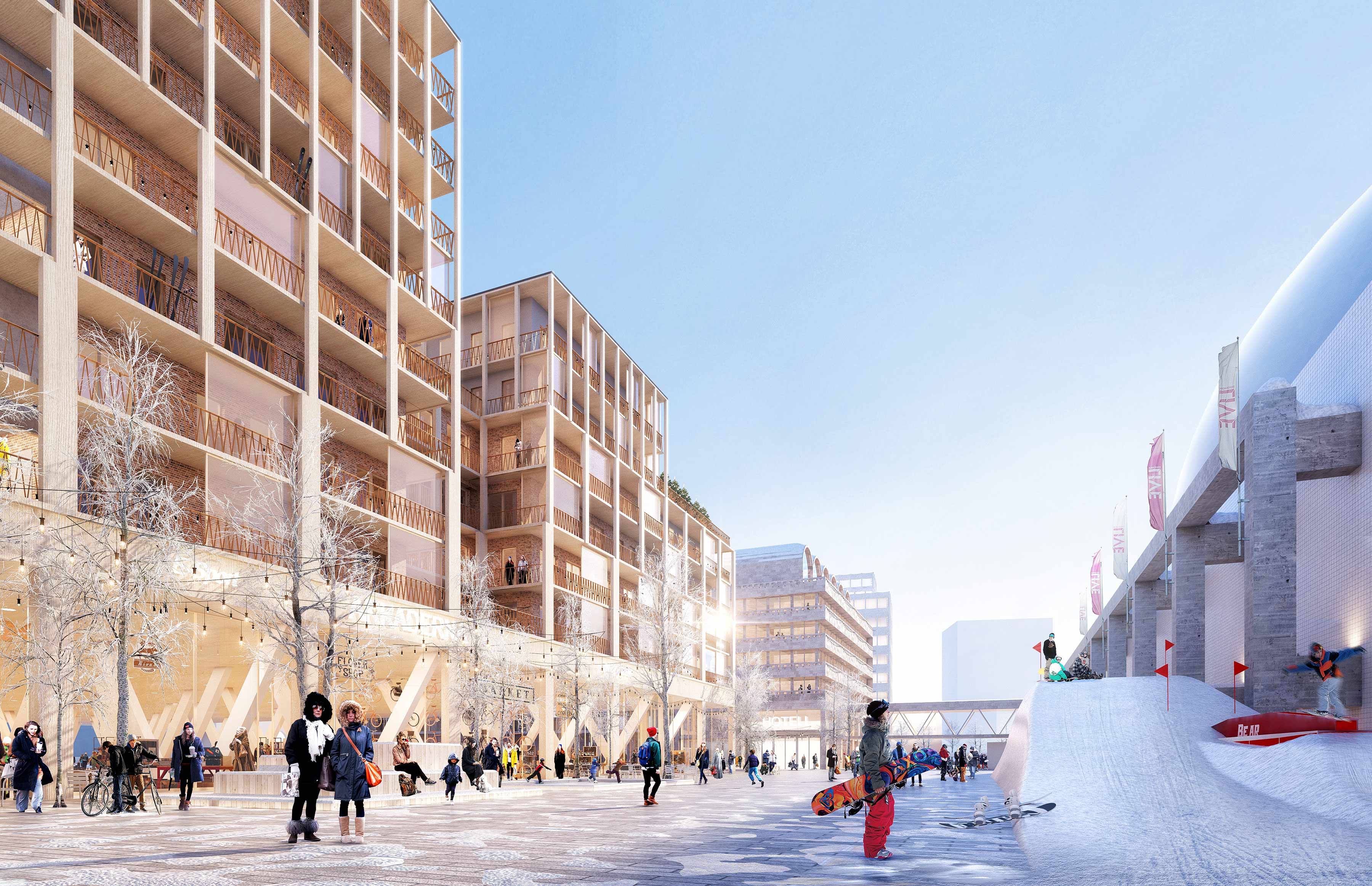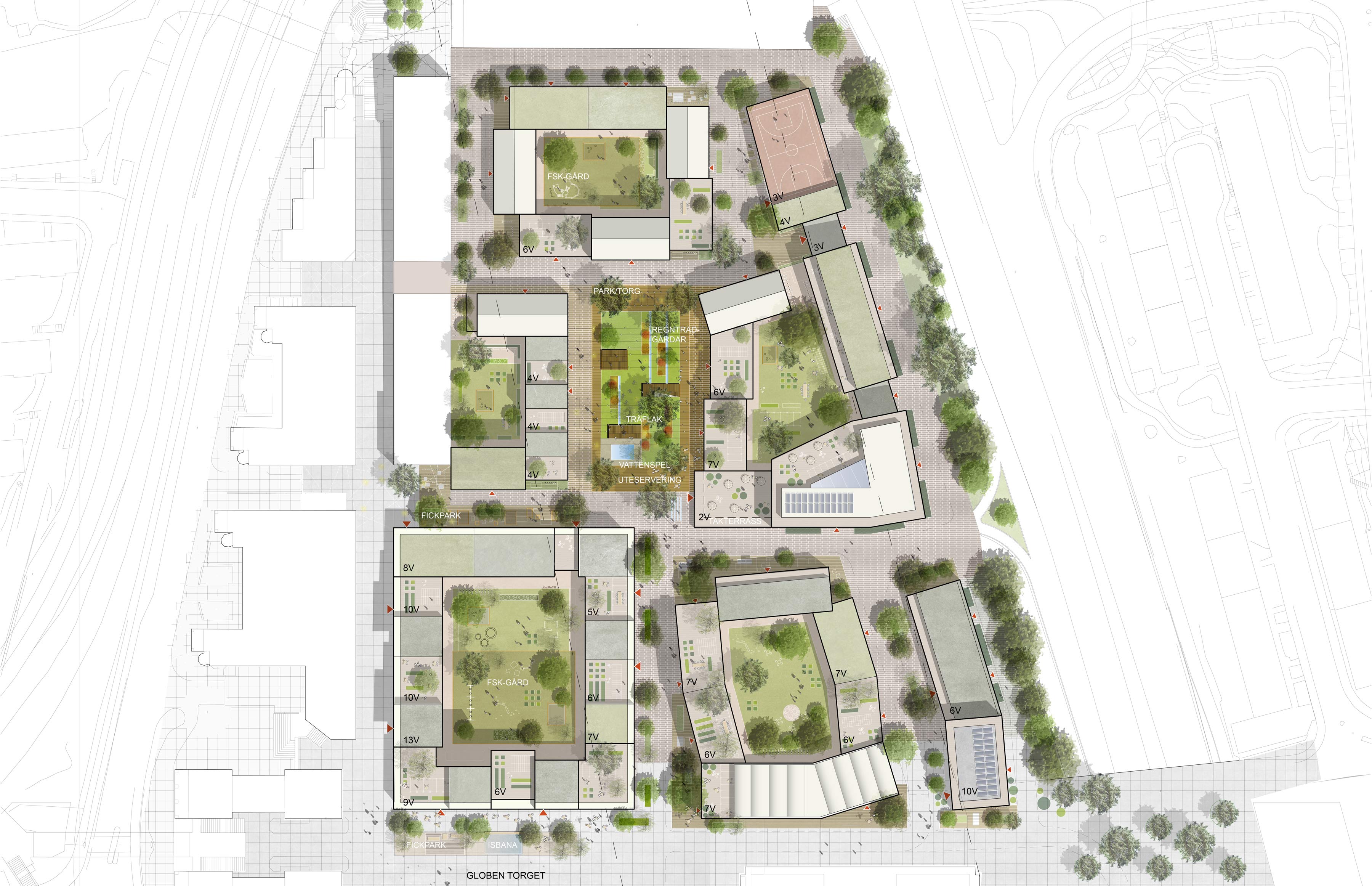 An unusually intense local district
Söderhov is to become an urban district characterized by a local, convenient and laid-back city life. A district that complements the large-scale of the Globen area with its event functions and commercial nature. The fine grained, integrated urban fabric generates more intimate spaces, smaller blocks and new intense intersections for walking and cycling. The urban environment becomes a varied experience consisting of housing, offices, sport facilities, youth activities, commerce, food and music.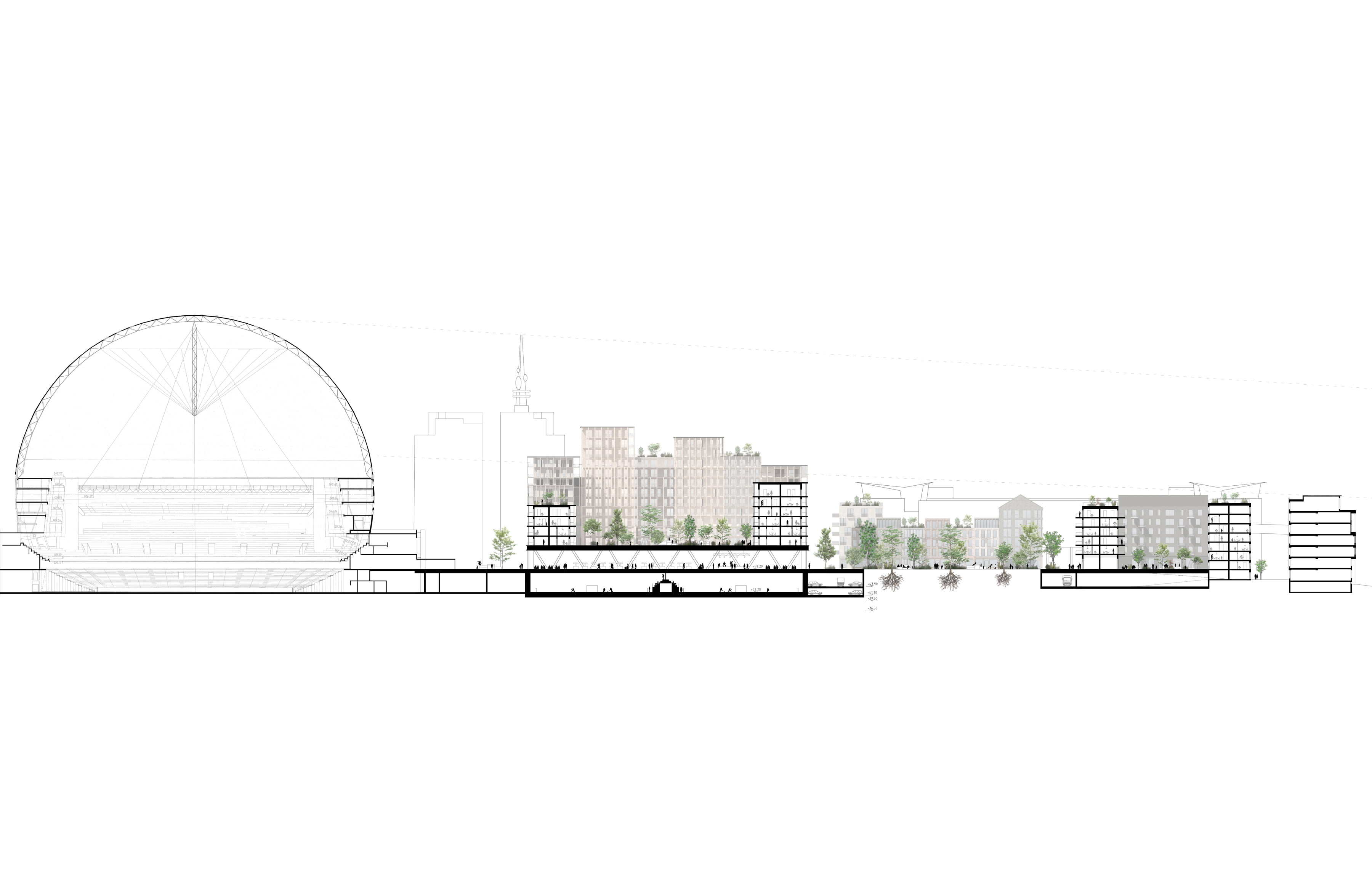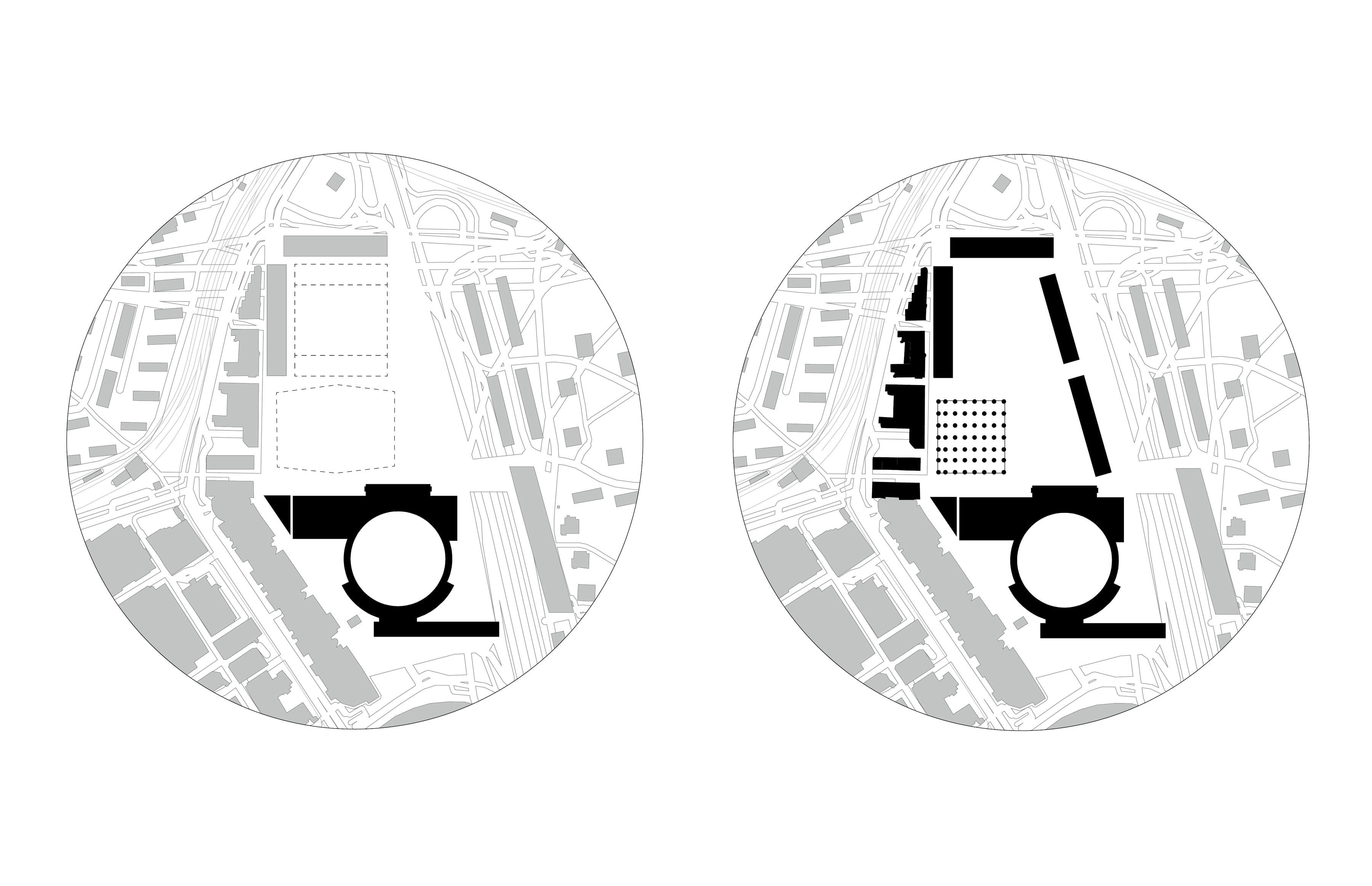 The square, the market and vibrant streets
The proposed heart of Söderhov is the new square, interconnecting the entire district and offering a new social meeting place. The square consists of both natural and paved surfaces, enabling for a variety of activities to take place year-round. The square is framed by buildings of different scales and heights, emphasizing the programming of the street level and thus supporting urban life and movement. Through alleys and intricate urban patterns, local streets lead toward the square. Small shops and "corner haunts" coexist with the new market hall, placed on the ground level of a new timber block, connecting the Globen square with the inner town square.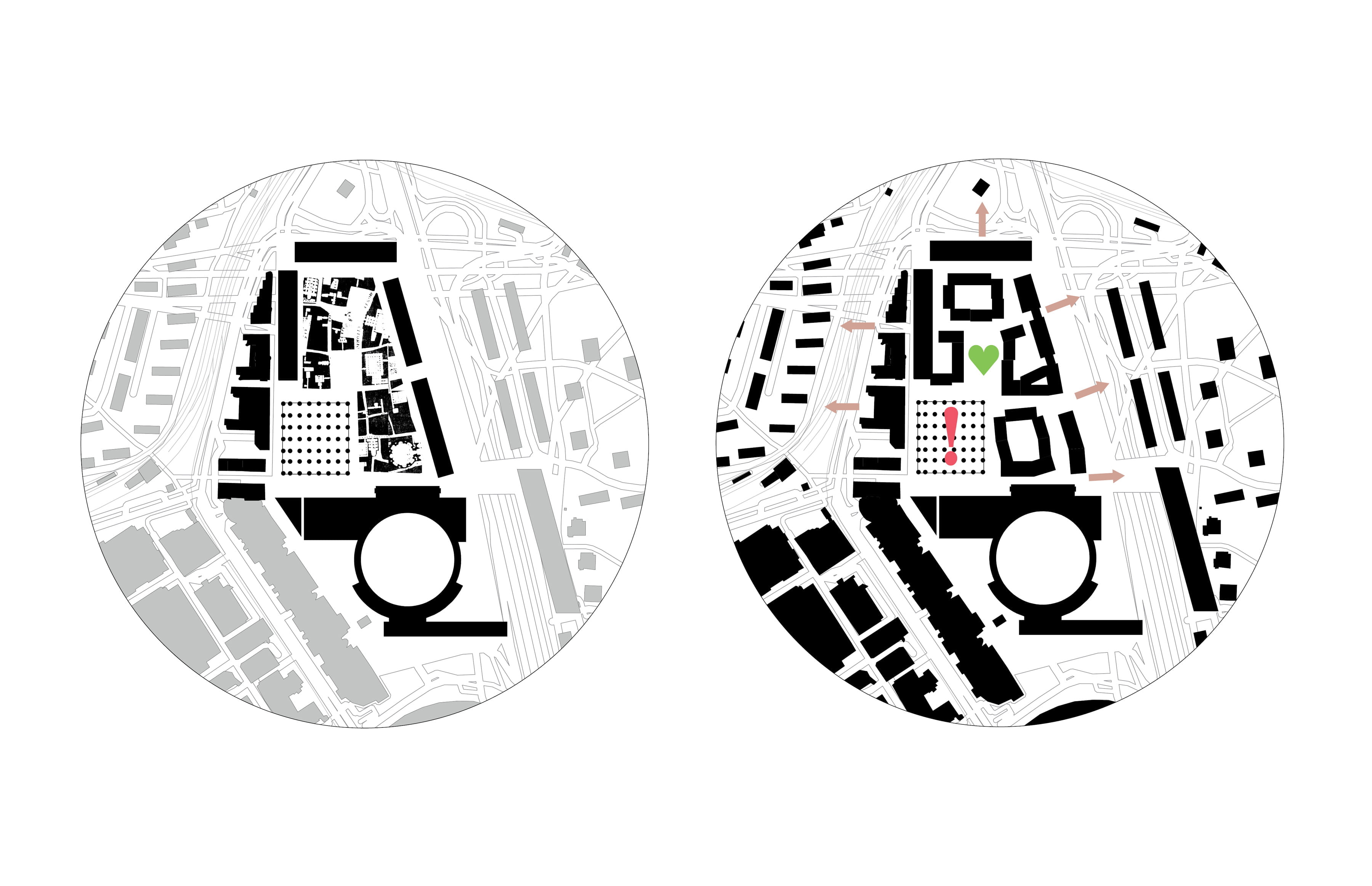 Characterful architecture and deliberate variation
The vision for the new development is to create blocks and individual buildings that reflect their content and manifest their belonging to Söderhov. An interesting and varied whole is achieved by site specific diverse typologies. Every block is based on its own narrative, a story that generates characteristics and interesting experiences.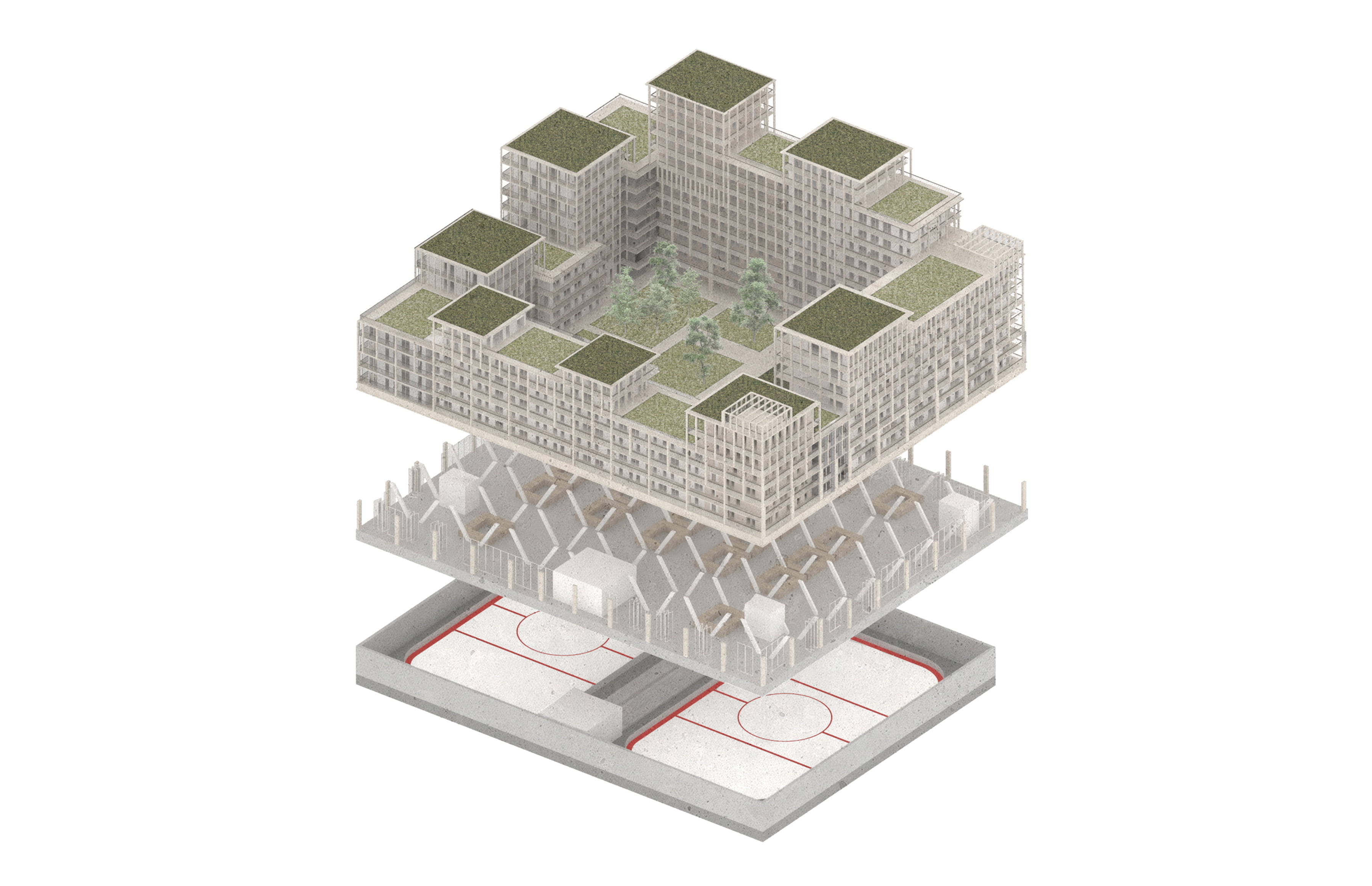 Integrated urban district with connections to its surroundings
An important mission is to open the area that is cut off today, being in many ways an isolated enclave. The proposal's connection across the Nynäsvägen with a new bridge will increase the flow towards Hammarby Sjöstad and introduce new paths towards the Slakthus area and Johanneshov, providing a well-integrated urban structure. The building front facing the Globen square creates as spatial definition, while the new streets invite pedestrians to trickle into the new urban fabric.