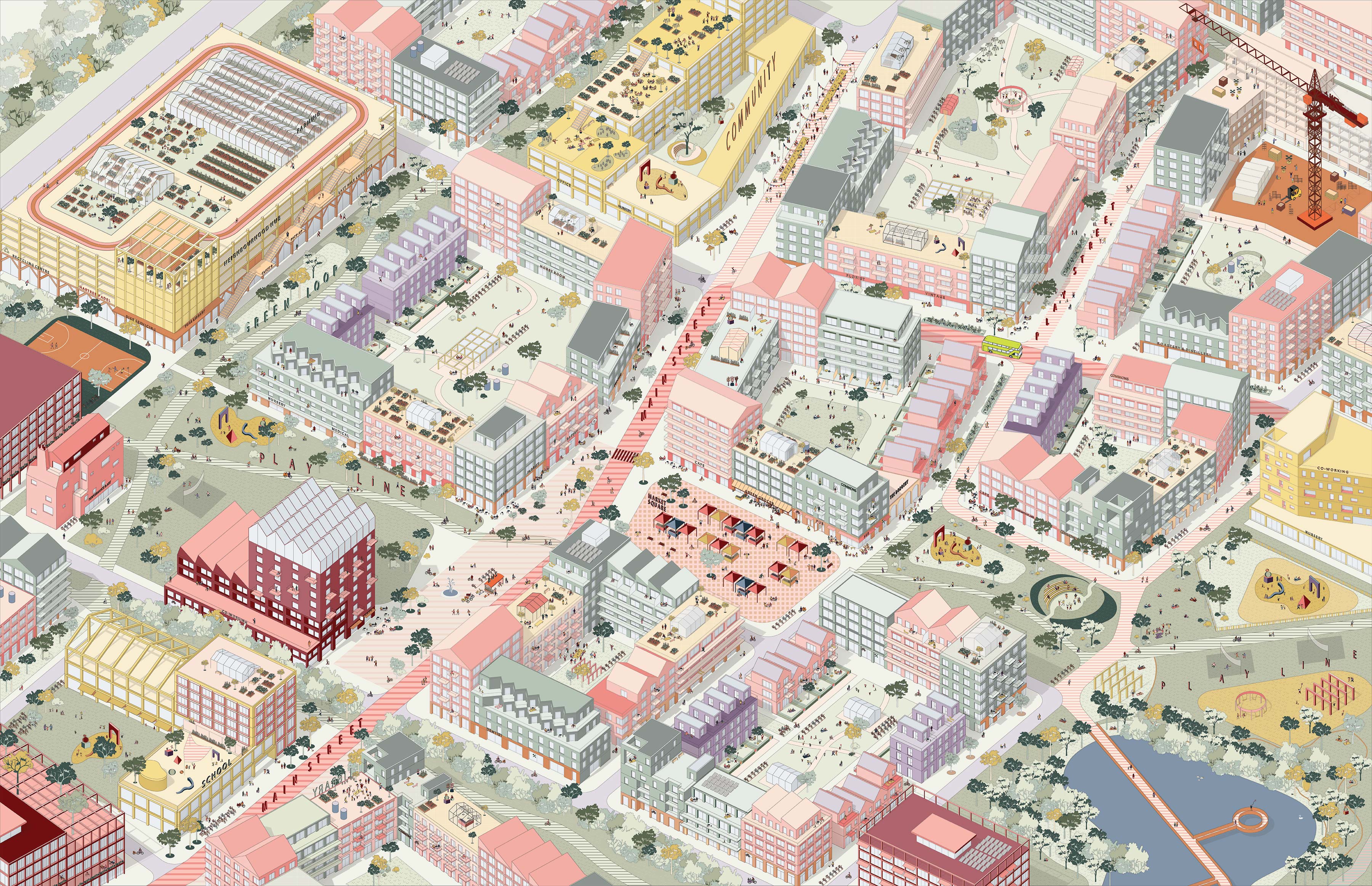 Hartree
Kjellander Sjöberg has been appointed by regeneration specialist LandsecU+I and profit-with-purpose developer TOWN to design the masterplan for a new 120-acre development under a public private partnership with Cambridge City Council & Anglian Water. Hartree is a new kind of sustainable, inclusive and affordable community neighbourhood on the edge of – but firmly rooted in – Cambridge.
Kjellander Sjöberg is leading a team of award-winning UK architects including Bell Phillips Architects, Haworth Tompkins, 5th Studio, Feilden Fowles, Alison Brooks Architects and Nooma Studio.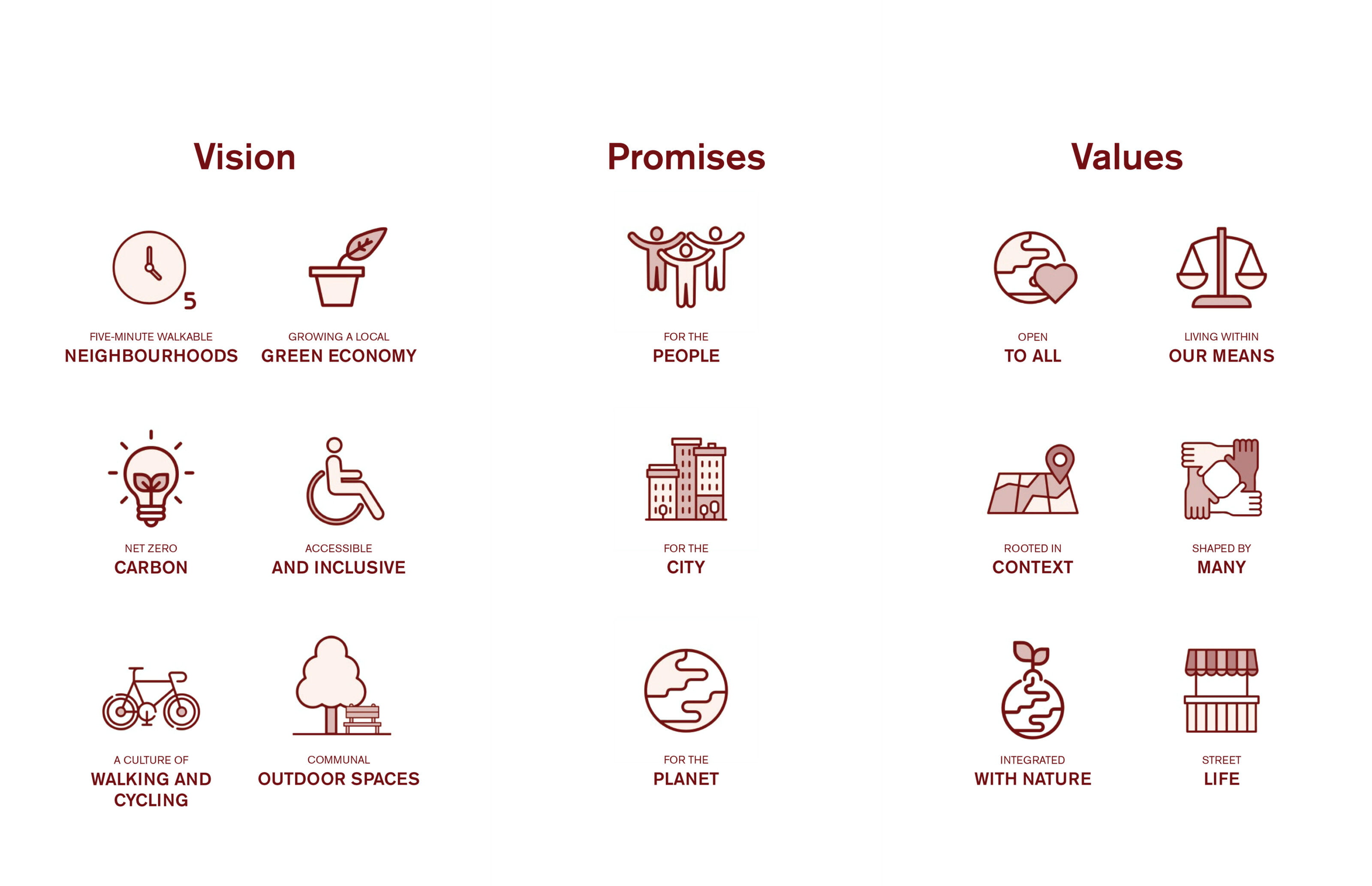 A new urban quarter with three promises
Championing the key principles of people, city and planet, the vision for Hartree is to create a place that has positive social, economic and environmental impact built around a pioneering 5-minute neighbourhood which will give local people everything they need to thrive, within just a five-minute walk or cycle away. Focusing on the human experience, it will be a walkable, inclusive low-carbon new neighbourhood that will play a part in shaping the city's future.
The site - Living with nature
A ten-minute walk from Cambridge North station, Hartree is located within a predominantly employment-based area of the city, neighboured by the world-renowned Cambridge Science Park, St John's Innovation Park and Cambridge Business Park.
Hartree is a real opportunity to engage with Cambridge; to envision an amazing place that is inclusive, sustainable, and anchored into its unique heritage and local character with connections to the adjacent Fen landscape.
Five minute neighbourhood
The emerging spatial framework sets out the big moves within the masterplan that underpin the delivery of the promises and values. Three neighbourhoods with an active centre are connected by active green streets in a network that supports both existing biodiversity networks and the legacy landscapes left after the wastewater treatment plant's relocation. Central themes of play and accessibility are explored through structures like the play line and the main street which set up key routes and destinations located at the heart of Hartree.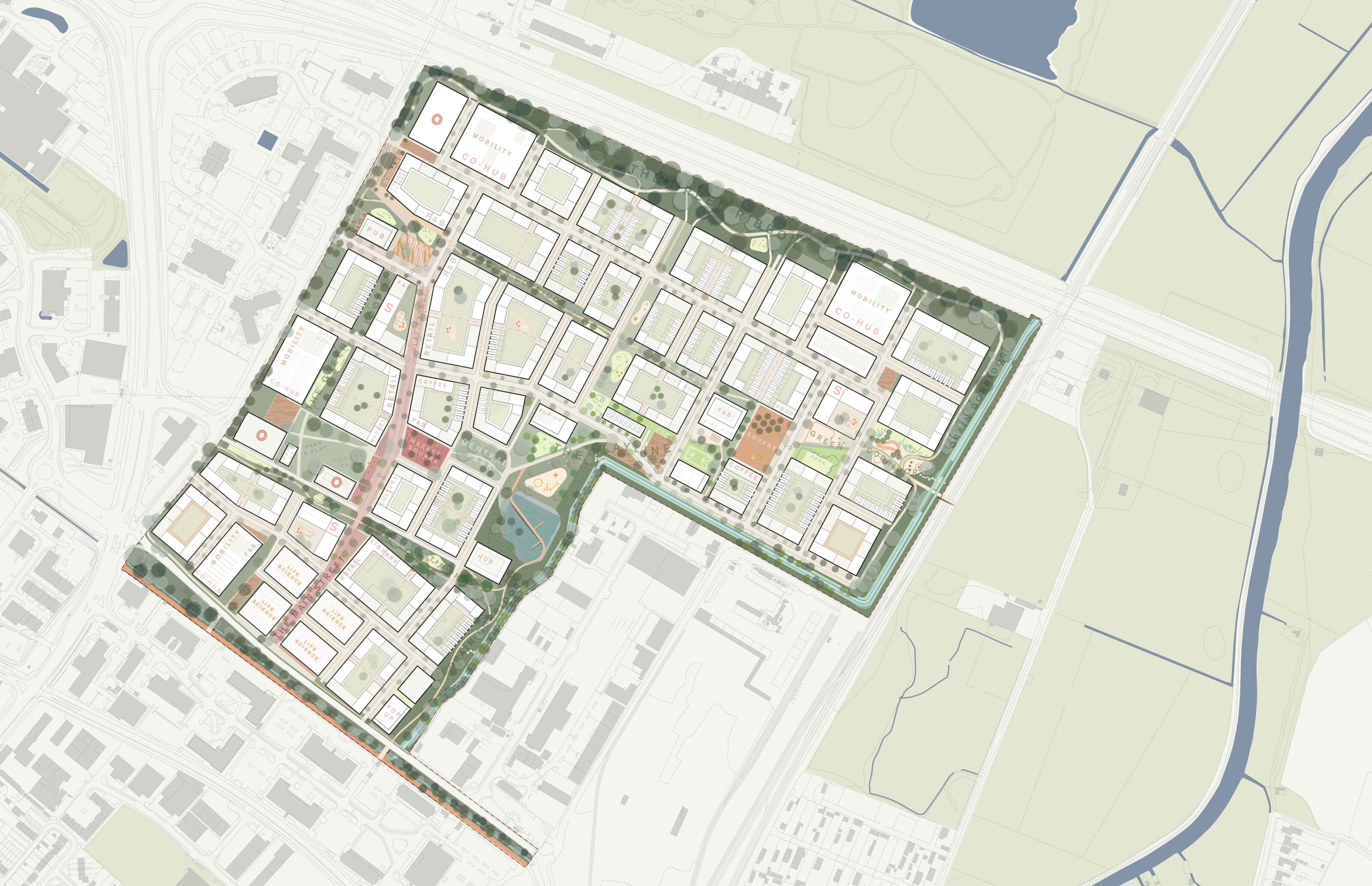 It's a once-in-a-lifetime chance to shape an inspiring example of future neighbourhoods based on the principles of the five-minute city – where everything is near, and walking and biking are the priority.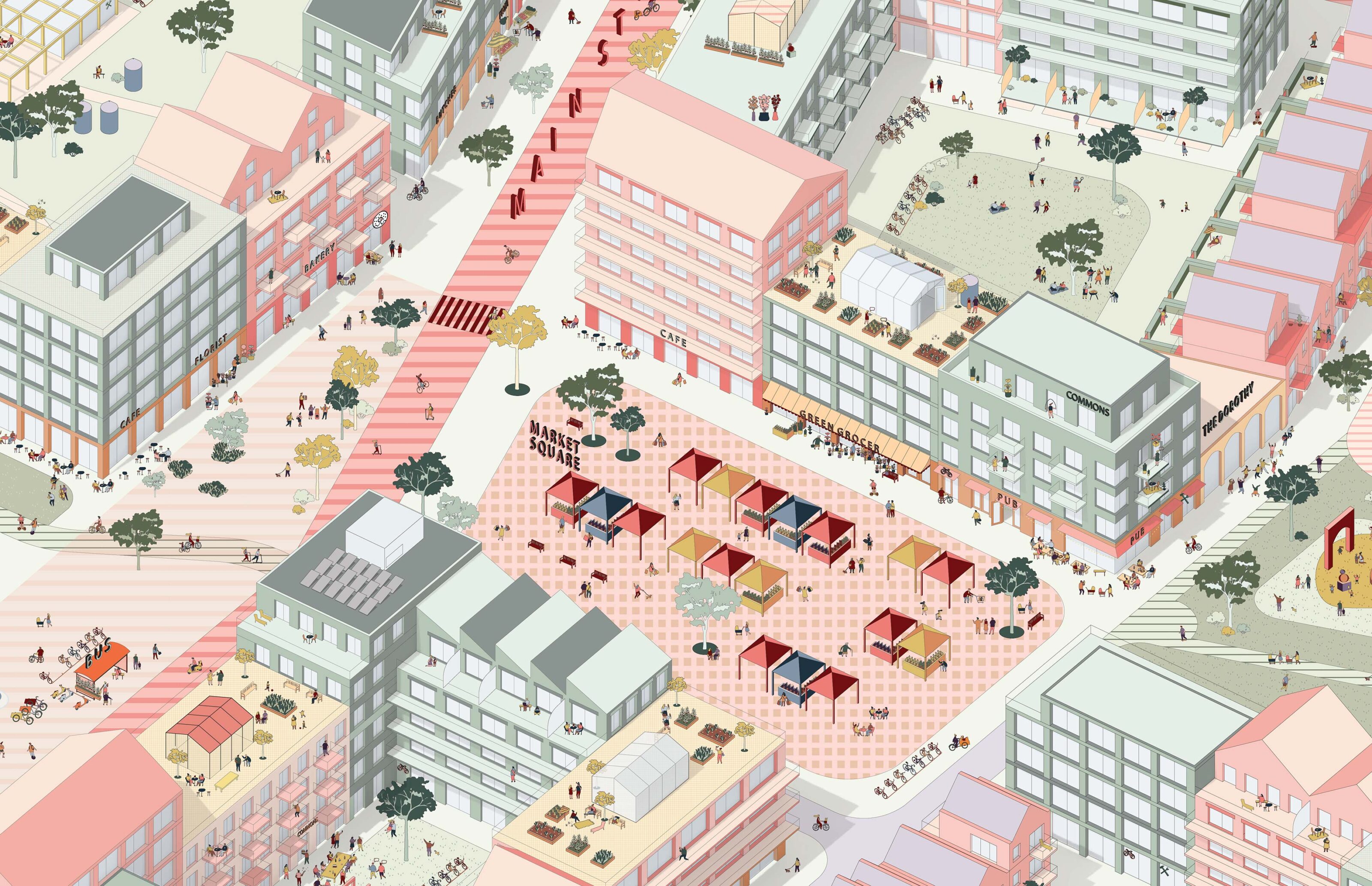 More than homes - Shared spaces
The proposals will include over 5000 homes, with schools, shops, community spaces, and workplaces, including space for Cambridge's growing life sciences sector, all connected by high quality public realm and extensive green space. The new piece of Cambridge will be a distinctive local place to live, work, play and learn, where people know their neighbours, shop locally and put down roots.