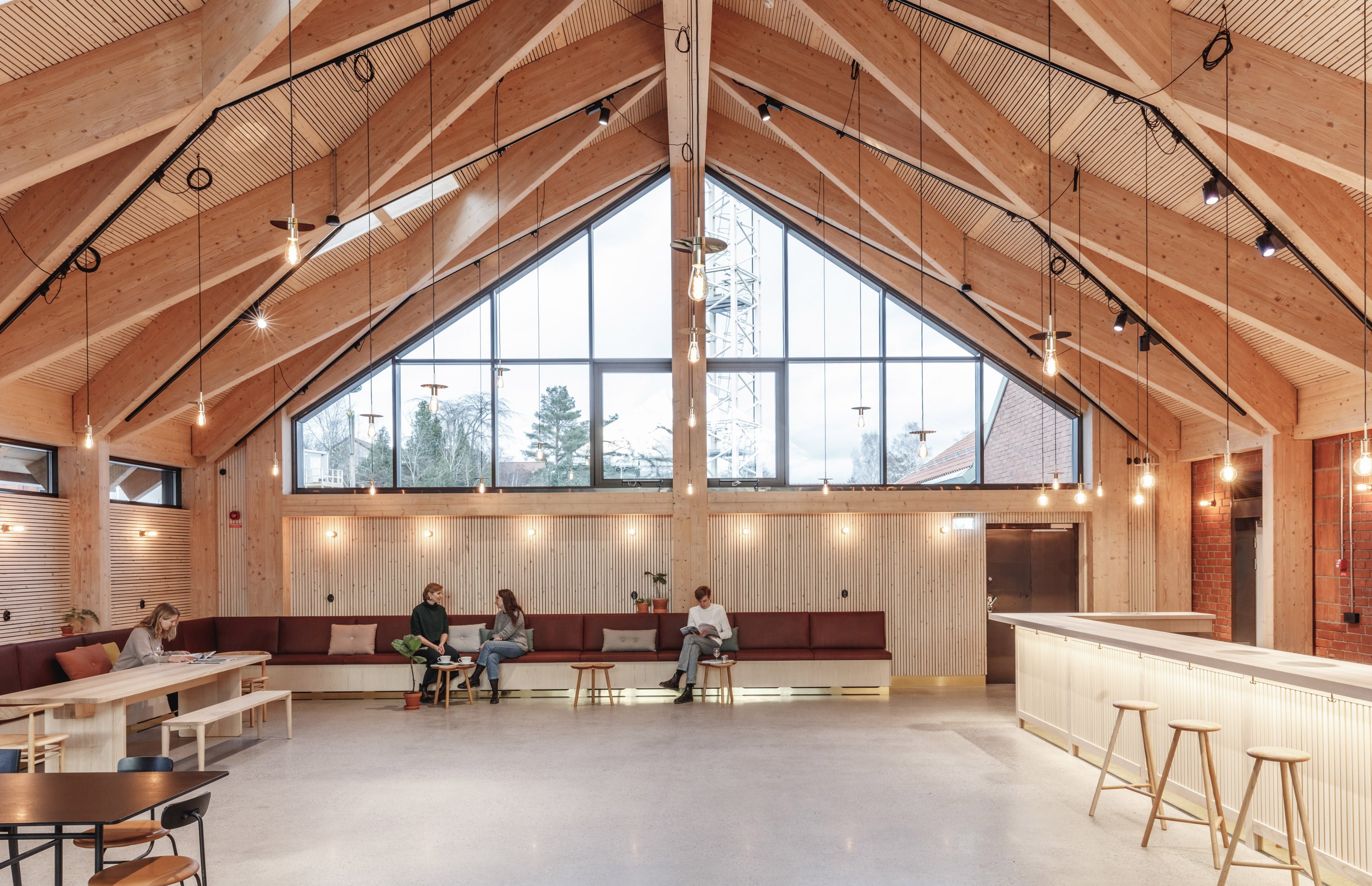 Magnolia restaurant
The entire district of Stora Sköndal in southern Stockholm is currently undergoing an extensive transformation. During the first stage of the urban development, a new main street and a local square will be formed. KS was commissioned to design a vibrant meeting place by the new square, a building with a flexible programme serving as a restaurant and a gathering point.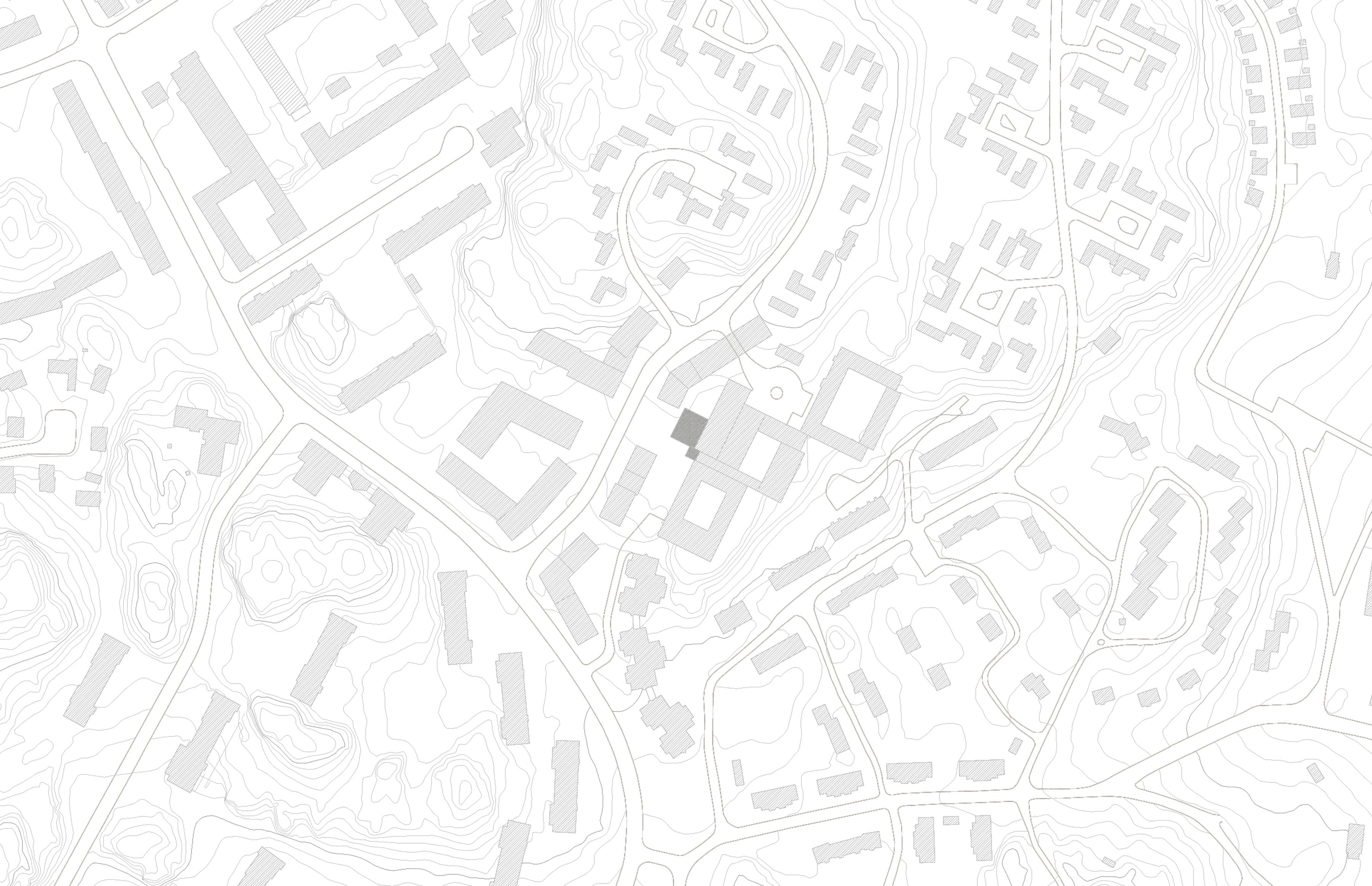 Building extension that activates
The project comprises a redesign of the existing brick building of the Magnolia complex and reorganizing the existing large-scale catering kitchen to serve two sides: a large canteen for students and public as well as a new à la carte restaurant. The form of the extension is simple; a generous roof with overhanging eaves echoing the serial roof structure of the existing Magnolia complex. The restaurant will act as a vibrant and illuminated backdrop to the square as well as create a new main entrance to Magnolia with all its functions of a health care facility and a university college.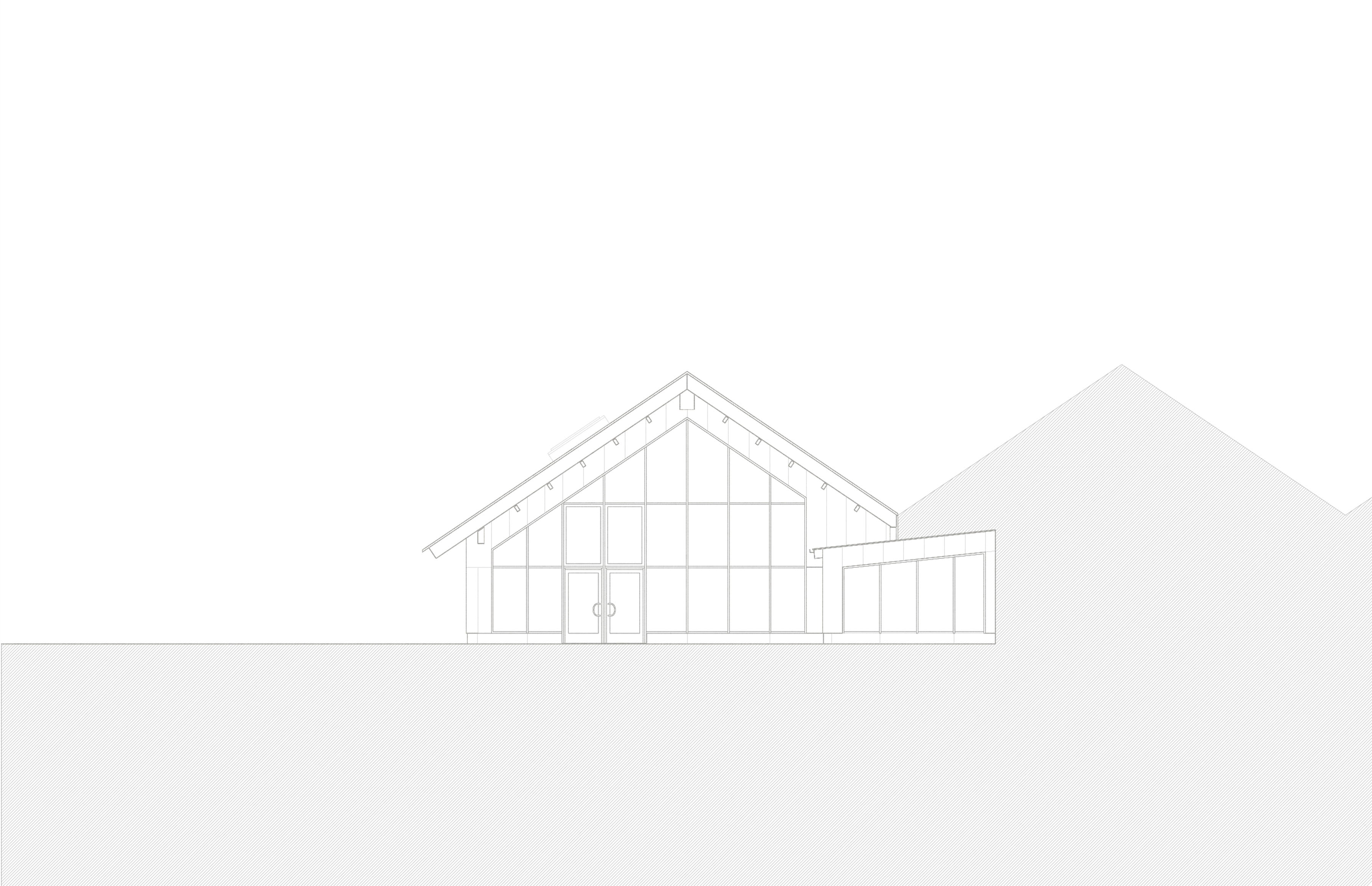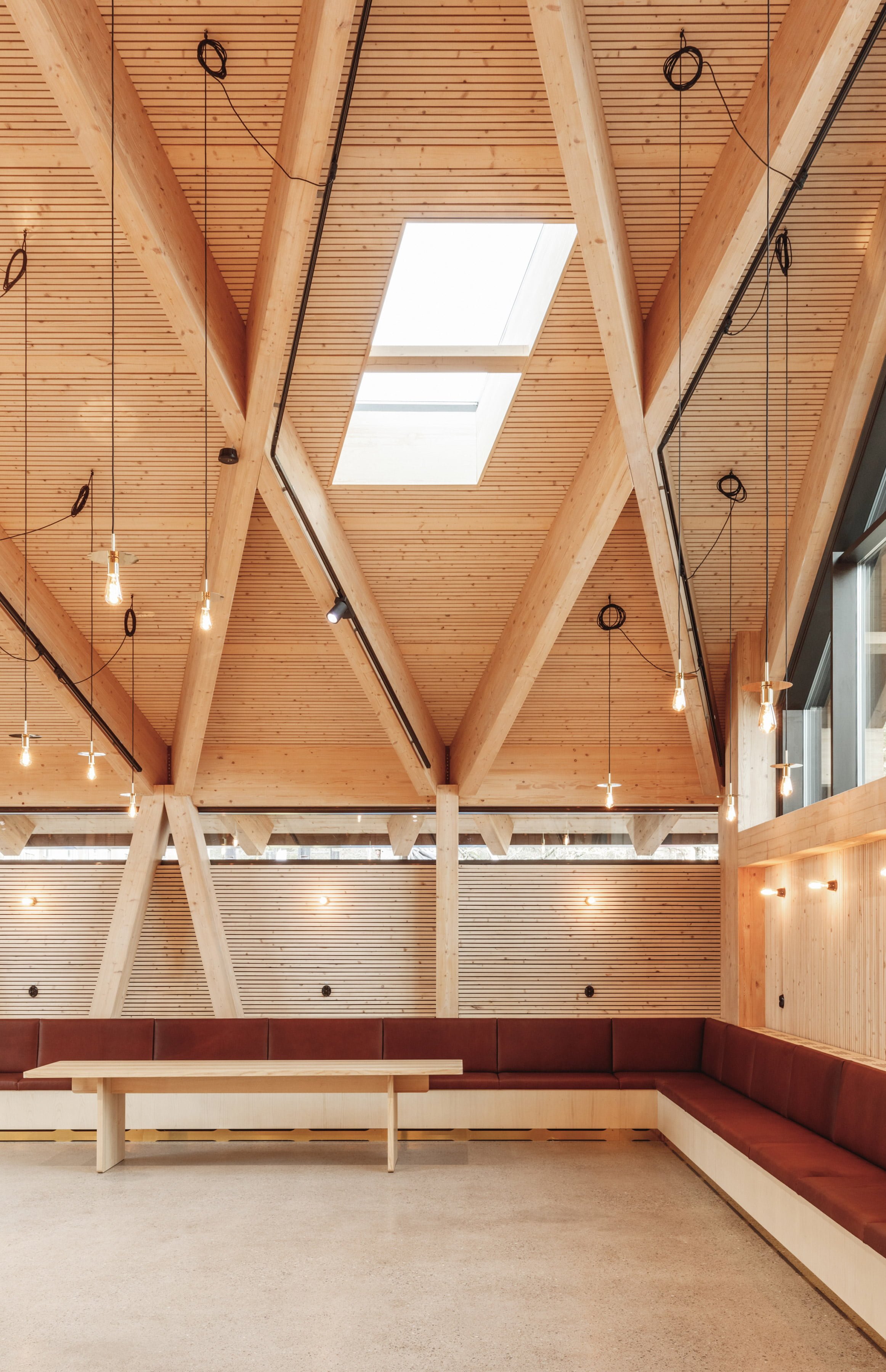 A flexible space
The extension is laid out to work as a communal space with a canteen and a bar, and an adjacent smaller volume forming a new entrance to both the restaurant as well as the whole Magnolia complex. The individual spaces can be kept open or closed separately, enabling different kinds of use during the day. In summer, the movable glass partitions can be opened towards the square. The canteen is designed to house different kinds of events with various seating arrangements, allowing the functionality to be altered and developed over time.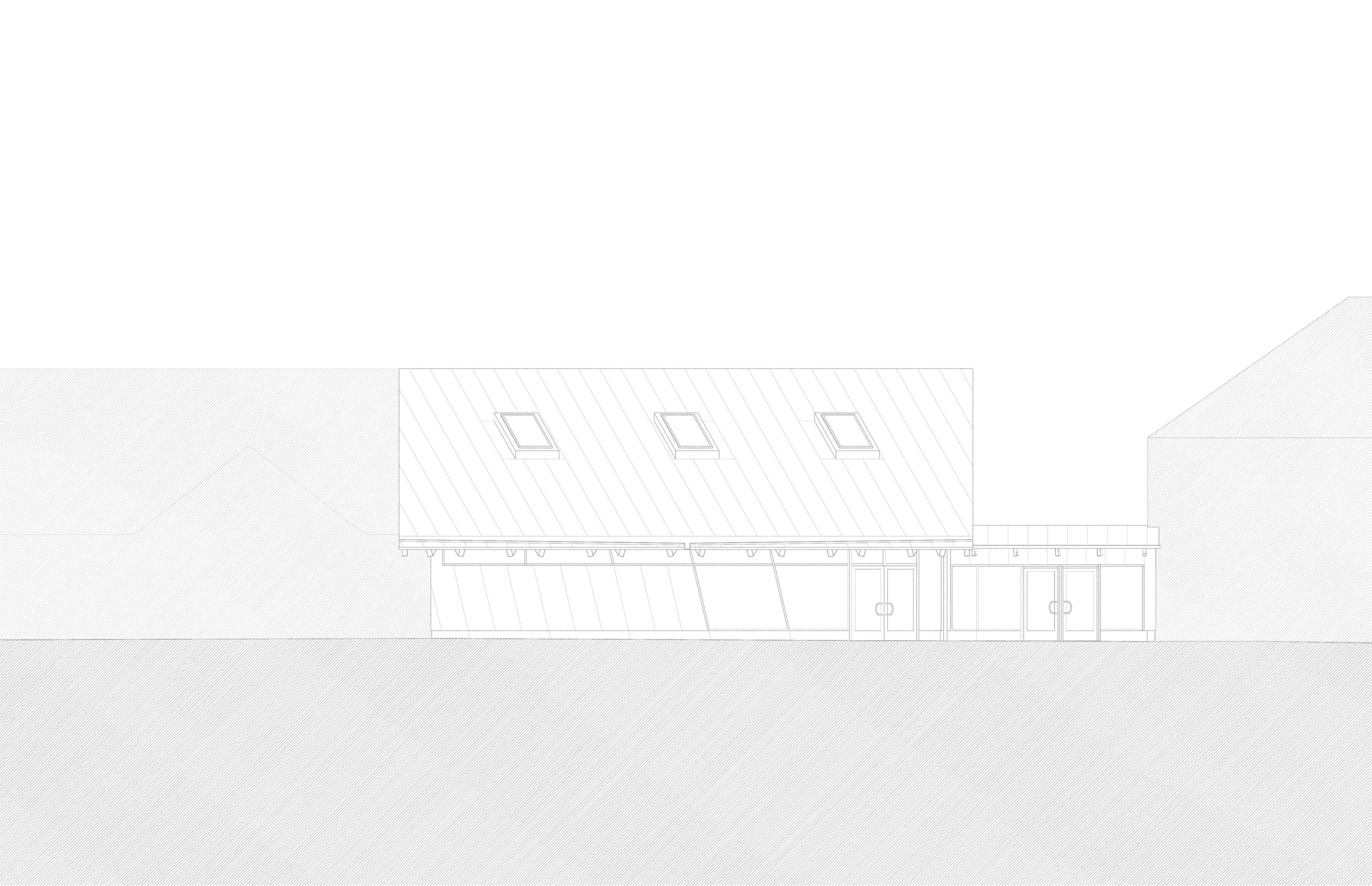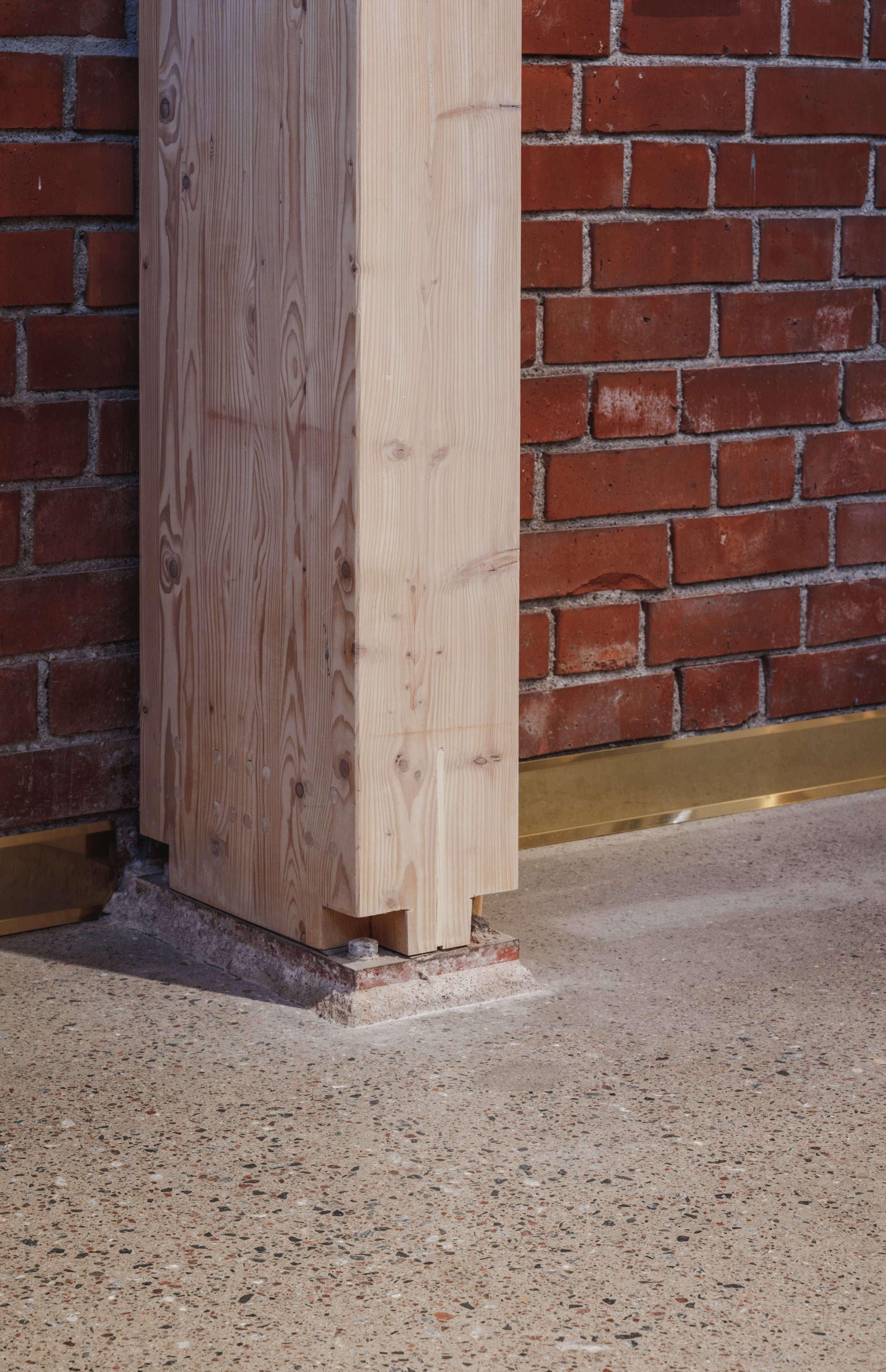 Distinct, tectonically articulated carcass
The structural frame of the extension is made of prefabricated laminated timber elements, loadbearing columns and beams securing shear and lateral stability. The diagonal form of the carcass constitutes the unifying element providing the building with its distinct characteristics and detailing as well as creating a subdivision of the space. The floor will be made of polished cast-in-situ concrete.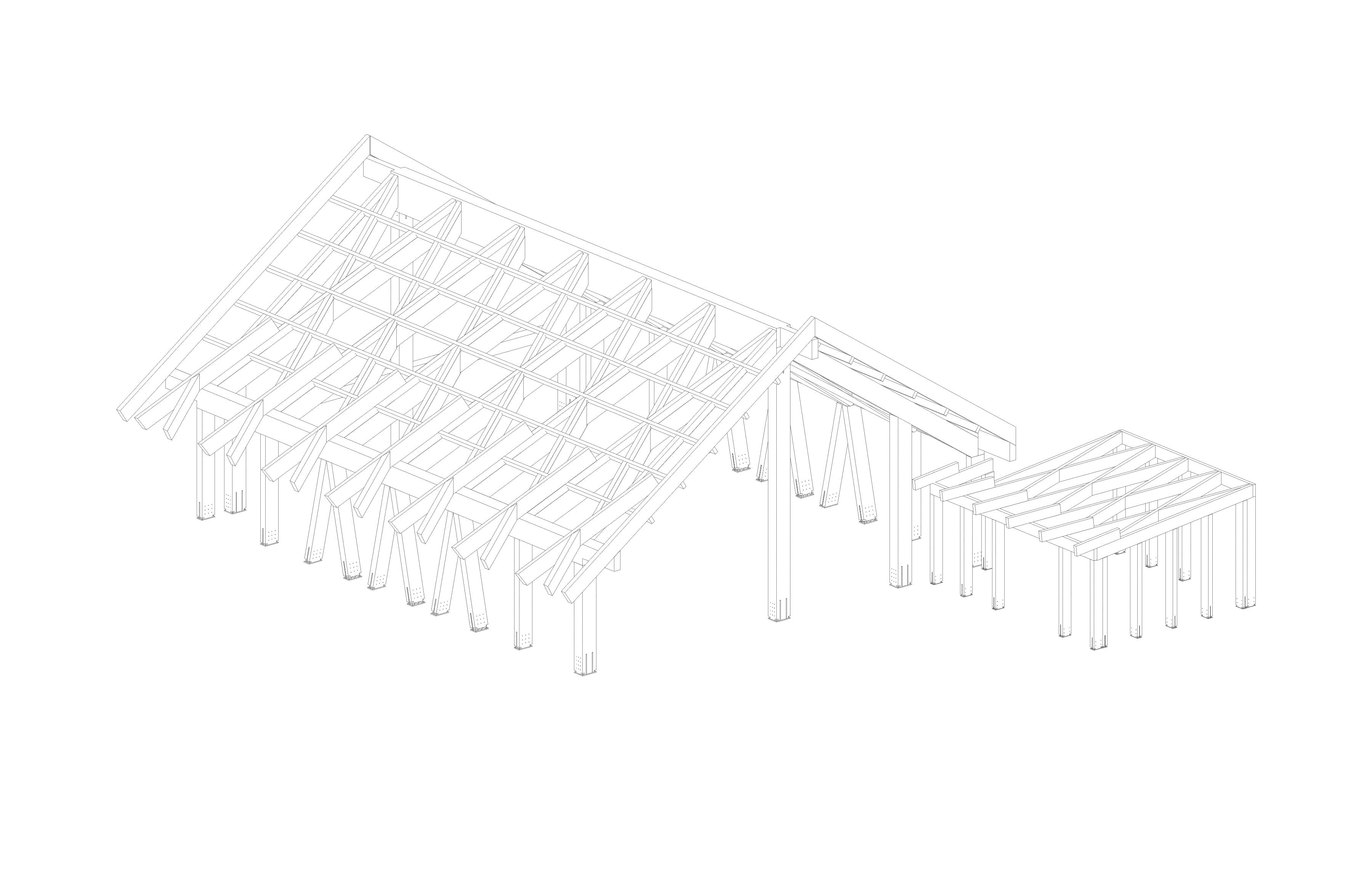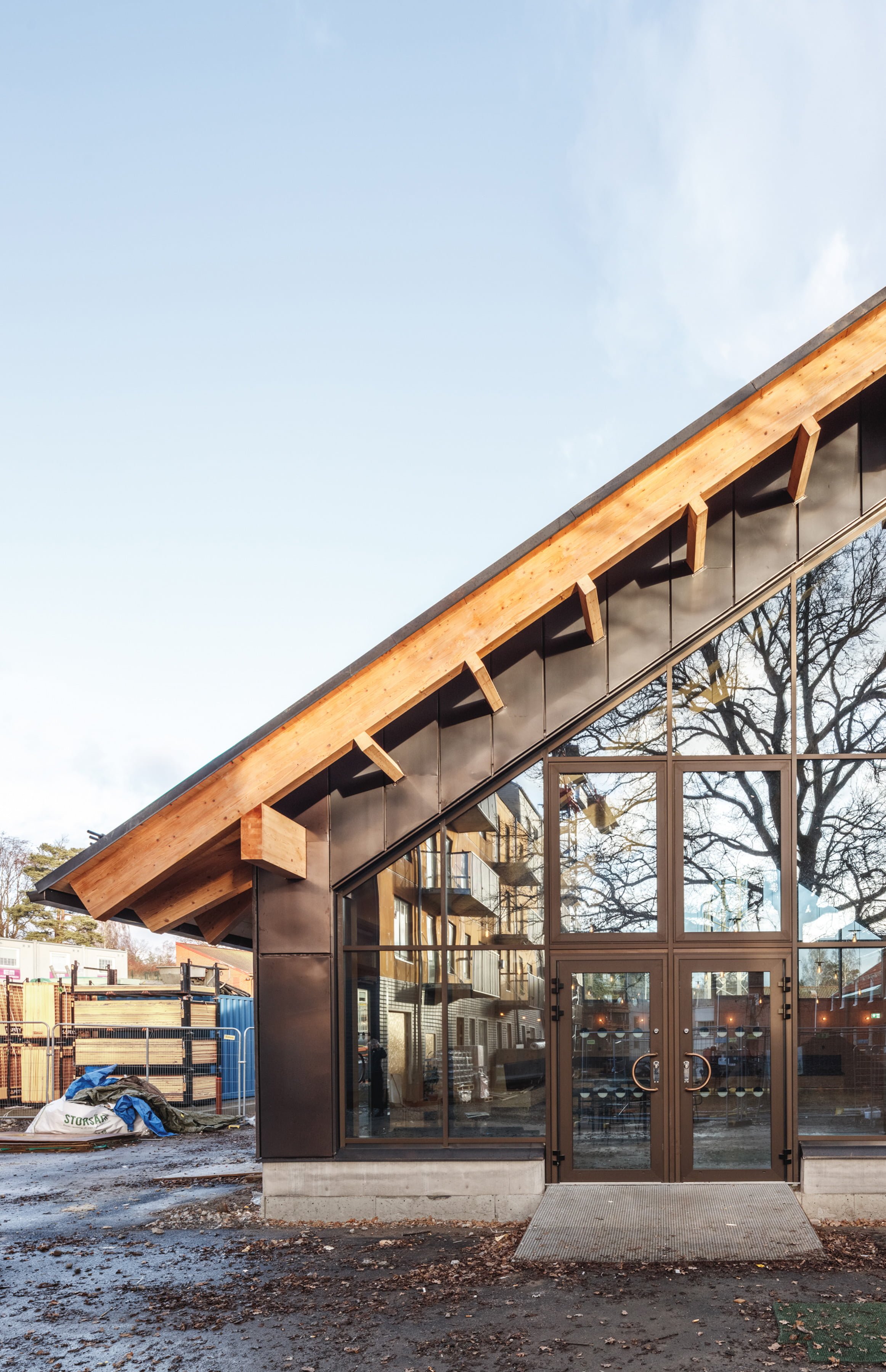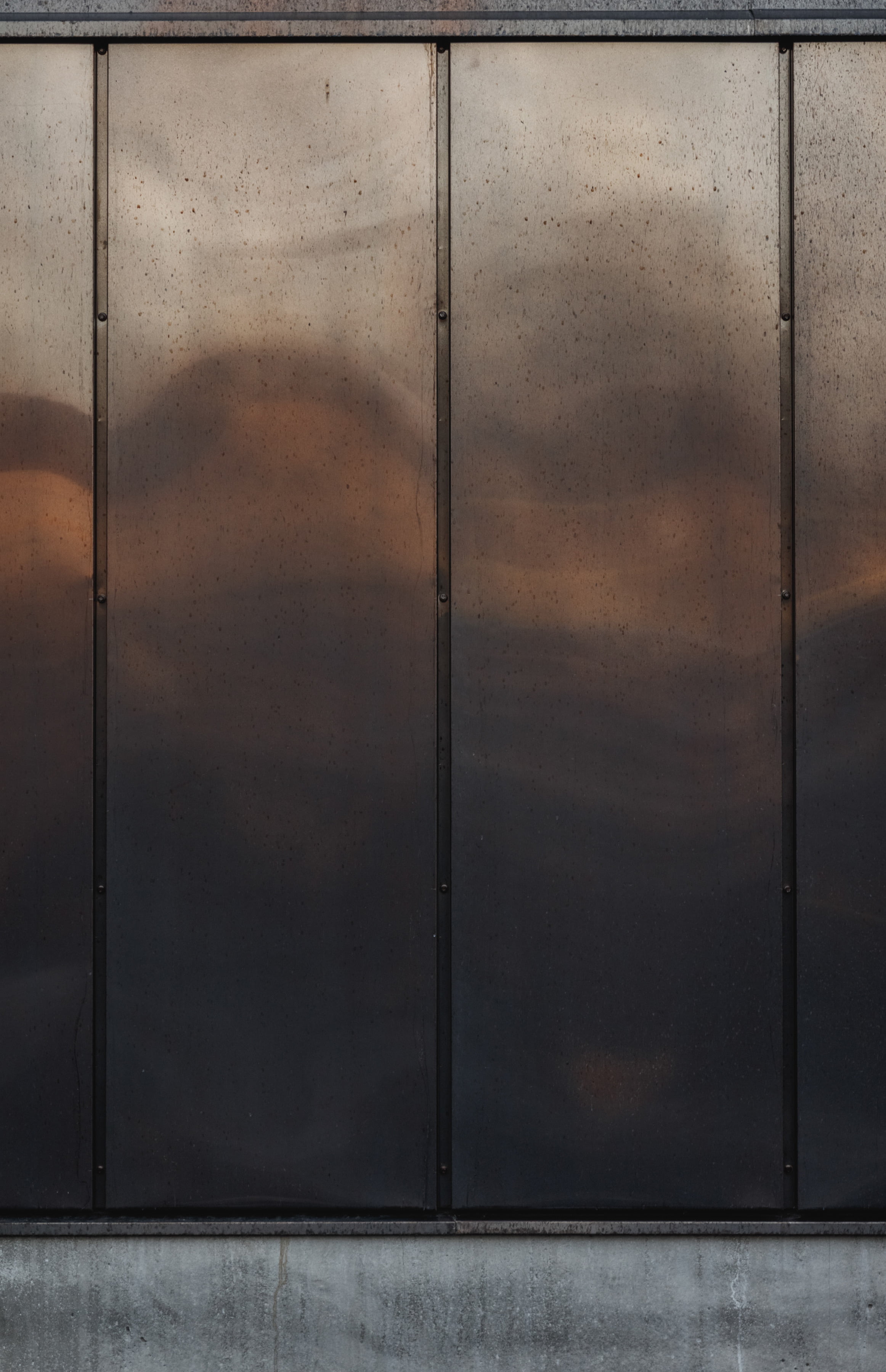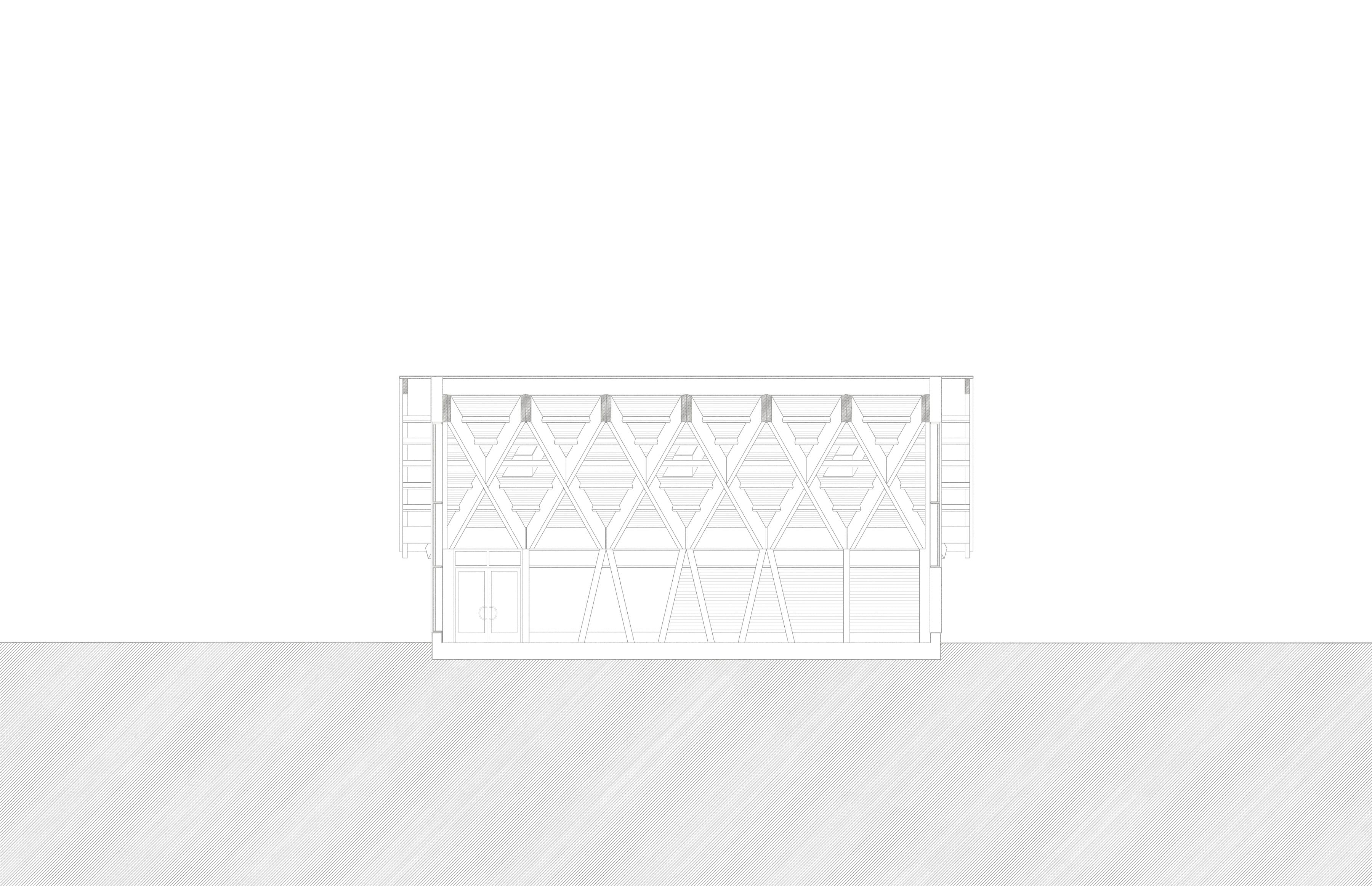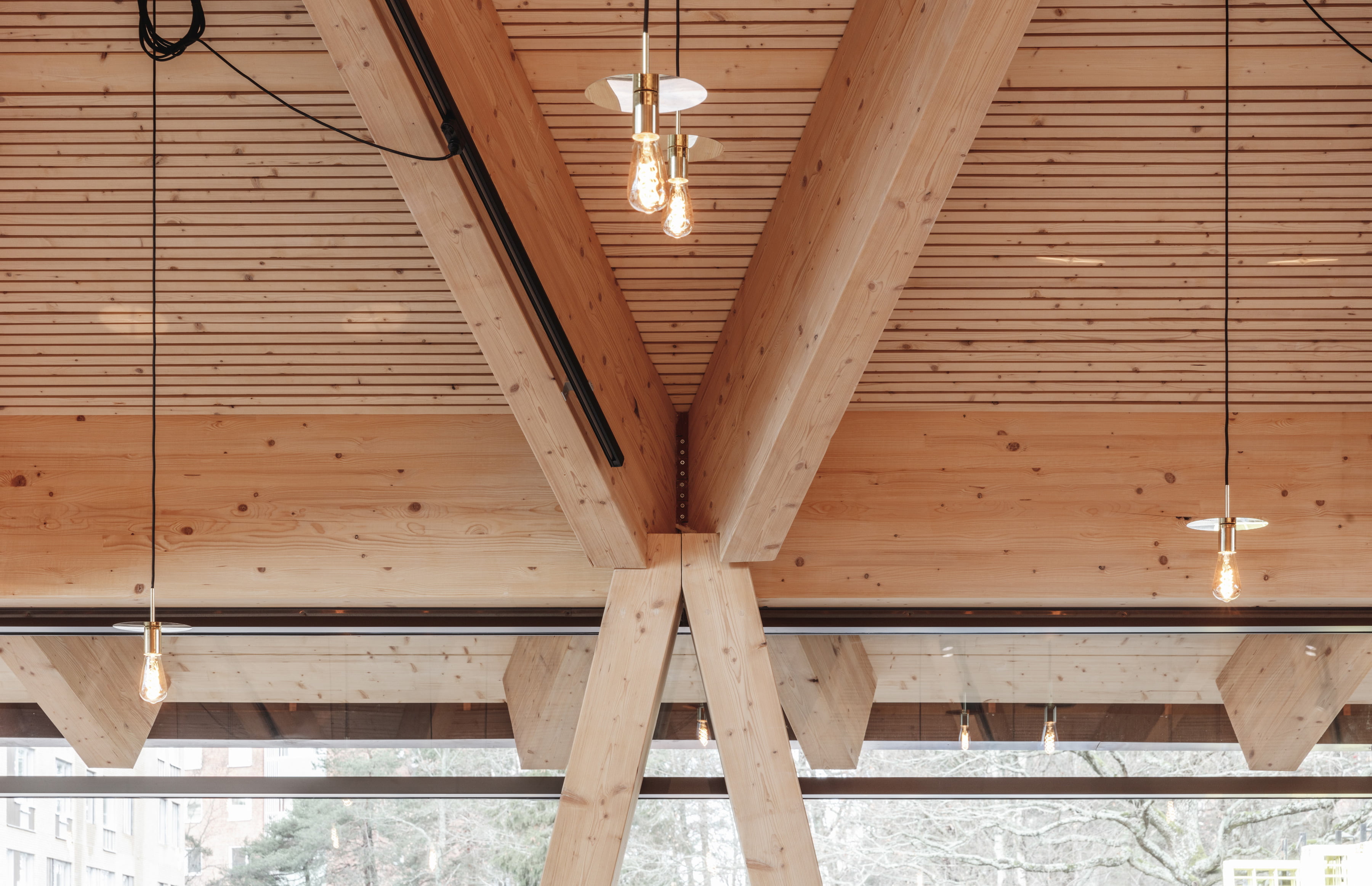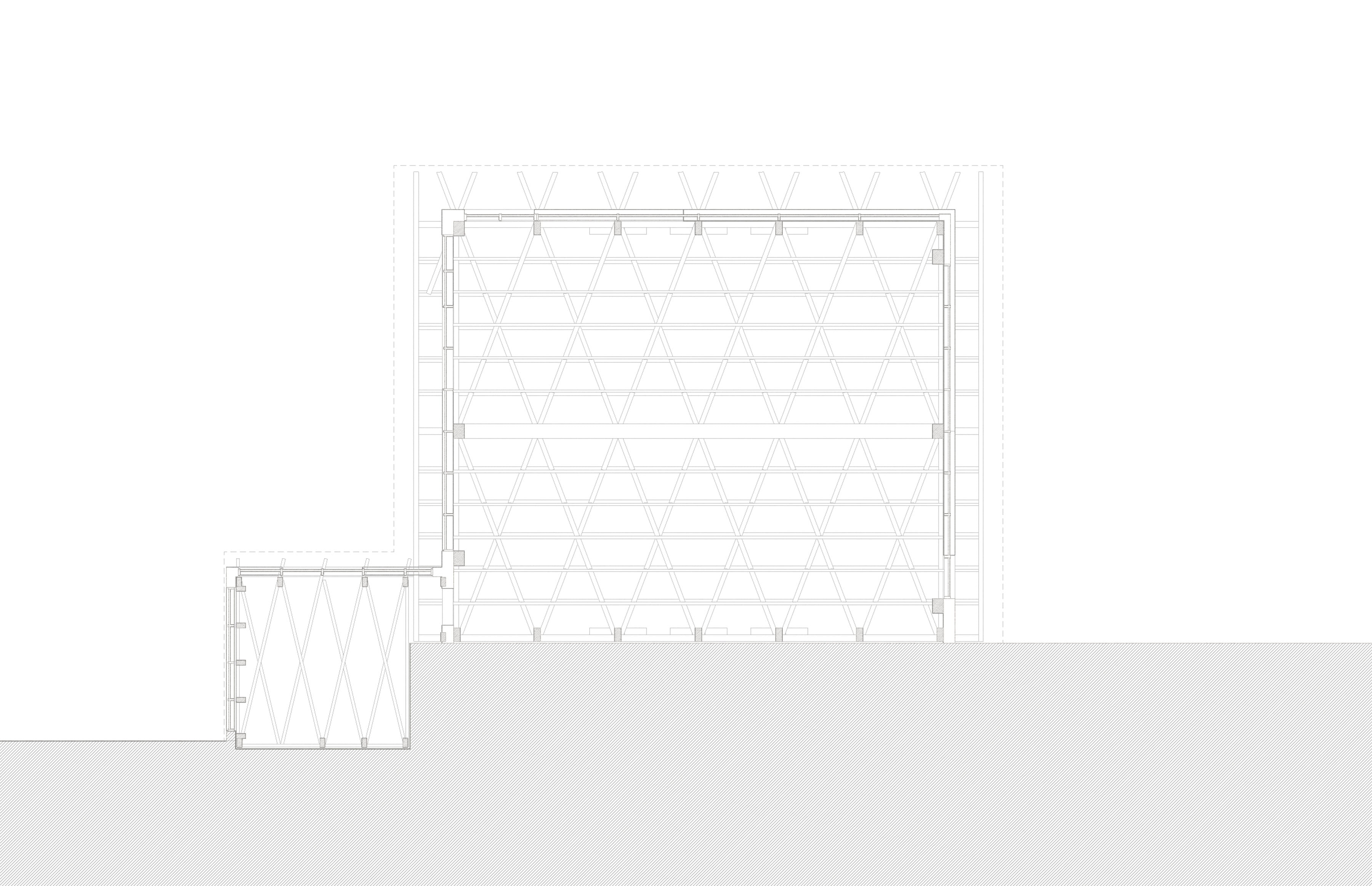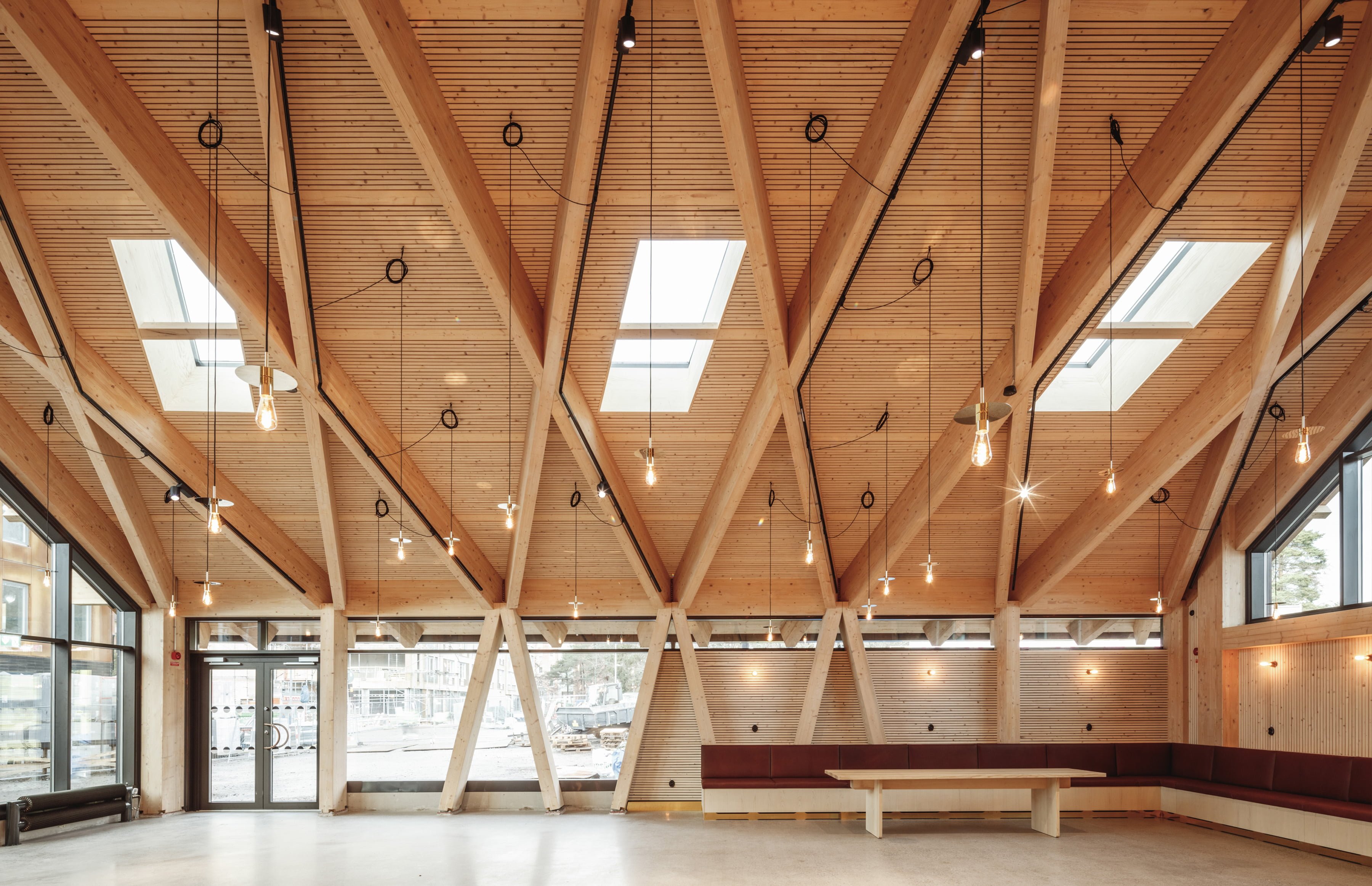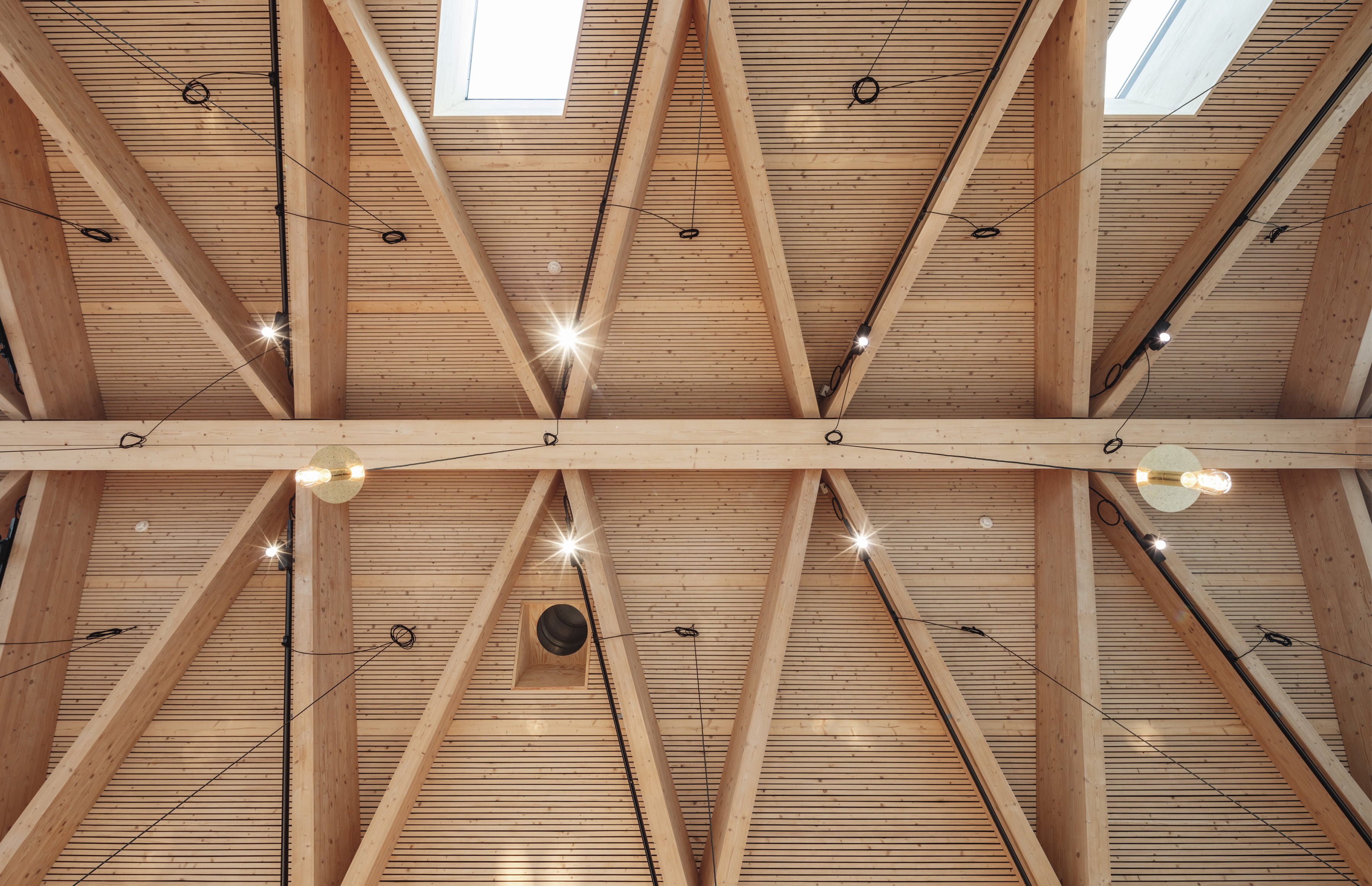 "The impression of the space is the sum of its details."