Monoliten
Monoliten is one of the newly built projects in the urban regeneration area Telefonplan in Stockholm. The area is characterized by LM Ericsson's classical industrial buildings and is intended to be developed into a creative and mixed neighbourhood, thus being enriched with new content such as centre for art and design.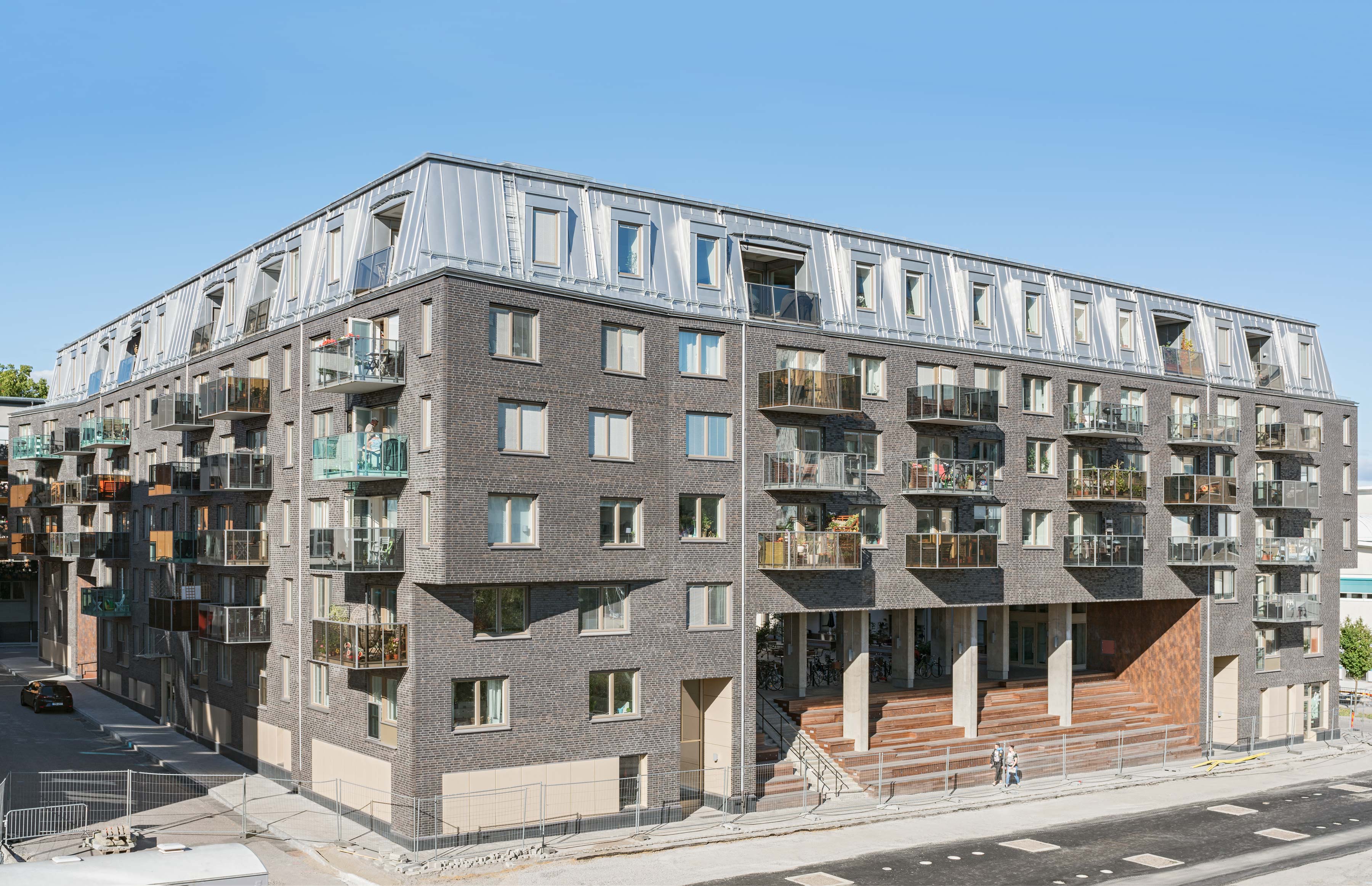 Urban qualities
The assignment was to develop a residential block that adds new qualities and an interesting design in harmony with the area's industrial character. The result is Monoliten with its robust expression, comprising 107 optimized apartments in a variety of sizes. The block is interconnected with its surrounding urban spaces through carefully designed ground floor and by opening its internal courtyard towards the main street Tellusgården, visually expanding in size through vistas into adjacent blocks. The level difference creates a gradual shift from the public character of the streetscape onto the more private courtyard space, connected via a south-facing stepped portico. A movement path is created, running through the entire block from the main street over the courtyard towards the adjacent park in the northwest.
Like a black cube
Monoliten is shaped as a robust black cube with its corners folded out to form large bay windows, adding distinct character and expression to the street. The building also offers a more delicate dimension by an asymmetric window setting that forms a continuous pattern and a coherent whole. Variations in the facade, created with brick and subtle colour shifts, give additional life to the facade. The roof is steeply shaped with dormer windows and inverted terraces.
The project is the result of an invited competition in 2006 for AP Fastighter and JM Bostad, which resulted in the commission for JM Bostad.